Trinidad and Tobago will spend another year at least among Concacaf's second tier football nations.
Last night, the Soca Warriors needed a win over Nicaragua at the Dwight Yorke Stadium in Bacolet to top Group C in the Nations League B. However, the home team never led and could not prise open the cynical Central American nation that frustrated them at every turn—through fair means and foul.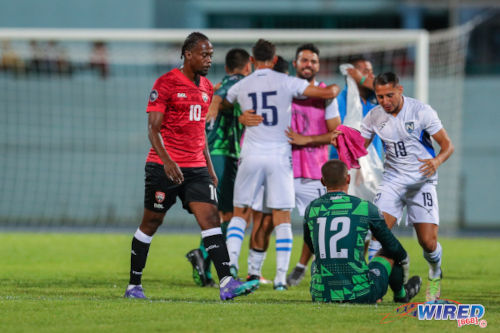 The final score read 1-1 and Nicaragua had the result they needed to win promotion to League A as group leaders. Six teams from the 2023-24 Concacaf Nations League will advance to the 2024 Copa America competition as special guests.
As an added bonus, Nicaragua qualified directly for the 2023 Concacaf Gold Cup.
The Soca Warriors can still get to the Gold Cup through the qualifying rounds but yesterday's loss ended any hope of a Copa America berth. Admittedly, there was little sign yesterday that Trinidad and Tobago are ready to compete at the highest level.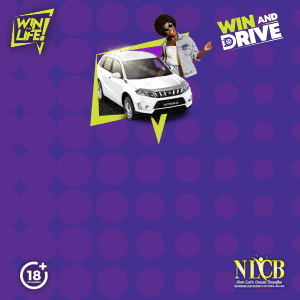 The spirit was there and, at times, there were flashes of individual brilliance or appreciable athleticism.
However, coach Angus Eve's troops lacked the ingenuity to really carve open their limited guests and could not quite wrestle the ball off them with the required regularity.
Trinidad and Tobago's revival remains a work in progress then.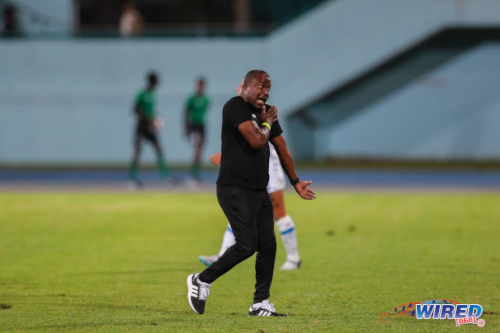 Nicaragua coach Marco Figueroa described his starting formation as a 3-5-2, although he looked to have two right backs on the field in Marvin Fletes and Josue Quijano—with the latter featuring on the right side of midfield, in what appeared to be a 4-1-3-2 formation.
Was it in anticipation of the double threat posed by tricky flanker Kaile Auvray and buccaneering left back Keston Julien?
In the 13th minute, the pair combined effectively as Auvray released Julien into space and the full back picked out forward Rundell Winchester in the box—only for the front man to miss the near post.
But that incisive overlap was the exception rather than the norm from Julien last night.
Often, Auvray seemed not to need the help—as his twisting turns nearly always took him past the first opposing defender.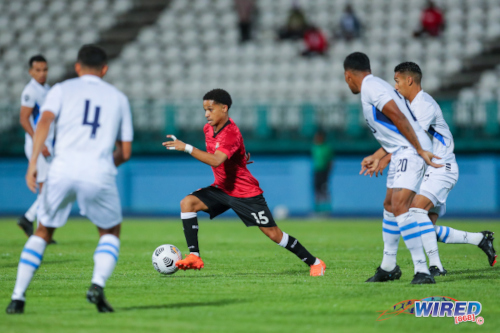 But it might not be a coincidence that Nicaragua switched to a more conventional 4-4-2 for the start of the second half, with Quijano returned to his usual right back role. Trinidad and Tobago were just not putting enough bodies forward or moving the ball around well enough to create gaps in the opposing defence.
By then, the two teams traded a goal each.
Ironically, Nicaragua's opener came from Trinidad and Tobago's left flank too with forward Ariagner Smith ghosted in to score with a free header in the 27th minute.
In the 41st minute, Soca Warriors flanker won a penalty after a deft touch in the opposing box by captain Joevin Jones panicked the opposing defence.
Jones scored the resulting kick too. But that might have been Trinidad and Tobago's last shot on target—if not their only effort that troubled 19-year-old Nicaragua goalkeeper Miguel Rodriguez all night.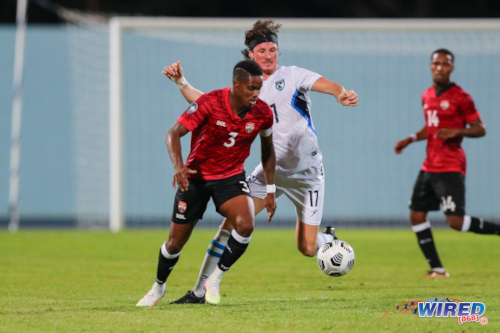 Auvray and substitute Reon Moore both send dangerous crosses into the opposing area. But Nicaraguan defender Marvin Fletes came closest to a winner, with an improvised flick that hit the post.
Otherwise, the game was an opportunity for the Central Americans to display their full repertoire of time-wasting tricks, which ranged from feigning injury to tossing a ball on to the field during open play.
Figueroa had a deadpan expression when asked to comment on Nicaragua's behavior last night.
"It is football," he said.
Eve, unsurprisingly, thought differently.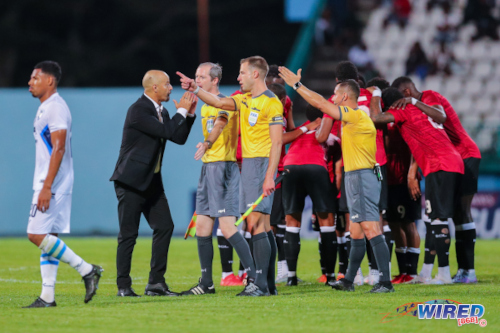 "It was a match of nasty, dirty tactics," said the Trinidad and Tobago coach. "I thought the referee was too lenient on them."
Nicaragua's "football tactics" reaped dividends in the end. The unheralded Central American nation, ranked 142nd in the world, are now bound for the Concacaf Nations League A, where they will test their mettle against the likes of Mexico, USA and Canada.
Trinidad and Tobago thought they had a stoppage time winner when forward Marcus Joseph ran on to a long diagonal ball from fellow substitute Triston Hodge and rounded Rodriguez to tap home.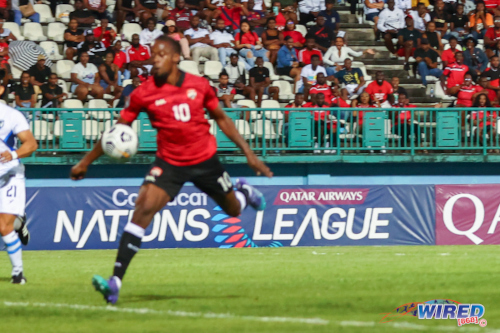 But assistant referee Cory Richardson was already waving his flag furiously for a handled ball by Joseph.
Over 180 minutes, Trinidad and Tobago could not get the better of Nicaragua—the Warriors lost 2-1 in Managua before last night's 1-1 stalemate in Bacolet.
And, for that reason, the Central Americans were the ones celebrating in Tobago.
(Teams)
Trinidad and Tobago (4-2-3-1): 21.Nicklas Frenderup (GK); 14.Shannon Gomez, 12.Kareem Moses, 2.Aubrey David, 19.Keston Julien (18.Triston Hodge 73); 5.Andre Rampersad, 9.Michel Poon-Angeron (6.Noah Powder 68); 7.Ryan Telfer, 3.Joevin Jones (captain) (10.Marcus Joseph 78), 15.Kaile Auvray (11.John-Paul Rochford 68); 17.Rundell Winchester (13.Reon Moore 46).
Unused substitutes: 1.Marvin Phillip (GK), 22.Denzil Smith (GK), 4.Leland Archer, 8.Daniel Phillips, 16.Alvin Jones, 20.Molik Khan, 23.Jomal Williams.
Coach: Angus Eve
Nicaragua (4-1-3-2): 12.Miguel Rodriguez (GK); 5.Marvin Fletes, 6.Luis Fernando Copete (14.Jason Coronel 46), 4.Erick Tellez, 3.Oscar Acevedo (21.Francisco Flores 67); 20.Kevin Serapio (15.Melvin Hernandez 72); 2.Josue Quijano, 17.Matias Moldskred, 11.Juan Barrera (captain) (10.Byron Bonilla 46); 7.Ariagner Smith, 9.Jaime Moreno,
Unused substitutes: 1.Alyer Lopez (GK), 8.Jonathan Moncada, 13.Henry Garcia, 16.Harold Medina, 18.Luis Coronel, 19.Abner Acuña, 22.Brayan Lopez.
Coach: Marco Figueroa
Referee: Armando Villareal (USA)