The fiery protests that dotted our land in the same week we commemorated the anniversary of the storming of the Parliament may rattle some. A few commentators hinted that the underlying causes of the 1990 insurrection are still present and wondered whether we are witnessing a rekindled fire. 
What is the real story? Should we be afraid, or are those protests not the real issue? 
The 1990 uprising has significant lessons for us. Despite the control of the Parliament and the single television house, the insurgents had no backup—nobody rallied to their side even though there was opportunistic looting. 
What was different about 1990 from the 1970s events and even the Section 34 marches? Protests work when they direct attention to an injustice, a shared pain. The protestors demonstrate the importance of the problem to the authorities and their fellow citizens. 
Protests are noisy grabs for attention to an issue that the organisers believe is important to solve. As the Section 34 march told the then Government: "we are mad as hell, and we will not take that!" 
Only when we, as a society, change our conversation and frame the issue as worthy of our attention will the protests succeed.
What the 1970s and Section 34 protests had in common was their challenge to the incumbent Government's legitimacy. The 1990 revolt, though brutal, did not possess this attribute. 
The sense of legitimacy supports our consent to be governed—without it, no government can stay in power. Raw physical and political power can only go a certain way until the beaten-down people respond, snatching back their rights. 
This tug of war over legitimacy is the essence of democracy. Protests are not the enemy of democracy but are an intrinsic part. 
Are this week's protests an attack on the legitimacy of the Government, or do they represent griping? 
These protests have come as another instalment of a series since 2021. Taken all together, do these demonstrations represent resentment at specific issues (road conditions and police brutality), or do they mark the failure of our Government?
Times are tough, and rage simmers. There is a sense of 'fedupness' that pervades. 
There is room for legitimate questioning of our political choices. Who will ask the hard questions when both main parties prefer to build highways instead of providing school and health funding? Who stands up with our deprived communities when they complain about police shootings?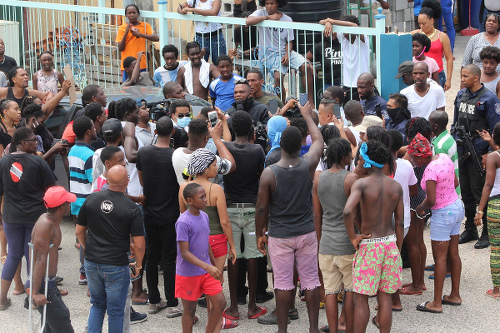 Instead, we endorse the person who introduced the wide-scale approach to brutality. How can we have a functioning democracy when some citizens are not valued?
This unhappiness is to be expected since we have moved from where the Opposition had its Monday Forum to where there are daily press conferences. Remarkably, there are no solutions or alternatives offered. The goal appears to be to feed a stream of anger. 
While this stream is supposedly angled against the Government, we find ourselves losing faith in our country. How will we keep hope for our country alive when there are unremitting complaints about everything in the country?
Let us consider all the issues raised over the last two years—on which one have we been asked to focus? One day it is this, the next day is another issue. It is as though we live in an age where folk throw Molotov cocktails and walk away.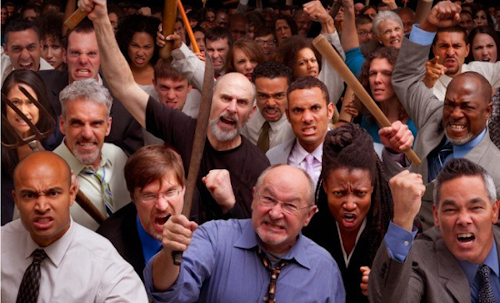 What do you want us to do? Is the goal to stir dissent without the need to propose a resolution? Is this feeding of base instincts helpful to the nation? Or is this a testing of the limits of decency? 
Are we witnessing jockeying to score brownie points in an electoral setting or the sharing of spoils?
Looking at the Facebook pages, while most persons are silent, some respond out of tribal urges. They do not even read the content but voice the vilest speech about their fellow citizens. This behaviour reduces the nation's capacity to solve our challenges. 
How do we walk back the poison? How will we regain respect for our high offices? 
It is even more damning when there are bad faith efforts to paint our national struggles as the fault of a particular party. 
What is troubling is the continuous attempt to erode trust in our institutions and norms. The recent Law Association meeting is not a standalone event—there have been several challenges to the Elections and Boundaries Commission. These actions undermine a fundamental norm of abiding by all elections and voting outcomes. 
We are now being asked to believe that our country's senior lawyers in our country are only motivated by the lure of the public purse. 
Is it that our party cannot lose unless there is some nefarious plot? Or are our positions aligned to holding a job in the next administration? Are the accusations confessions?
This accusation against our senior attorneys sparked the staggering public condemnation by a senior lawyer who essentially called our Opposition Leader, herself a Senior Counsel, a 'fraud'—but, in virtually the same breath, affirmed that he would vote for her in the next elections. 
Therein lies our national problem. We are so polarised that we prefer to think that the other party's policies are so fundamentally flawed and endangering to our nation that we will support our leader without question. 
In so doing, we imperil our democracy. We encourage political arson, which would burn down our country.
We are not fond of our leaders, but we will not remove them since our hatred of the opposing team is more robust. Voting in the parties' internal elections is lukewarm—it neither supports nor fires the leader. Yet it is expected that the national community will support that leader. 
This action arms the leader to do whatever they desire. No dog bark! We do not assess what is the best collection of talent to take our country forward; the leader is the whole game!
While we rage about this and that, we miss the real story—our democratic system is under attack.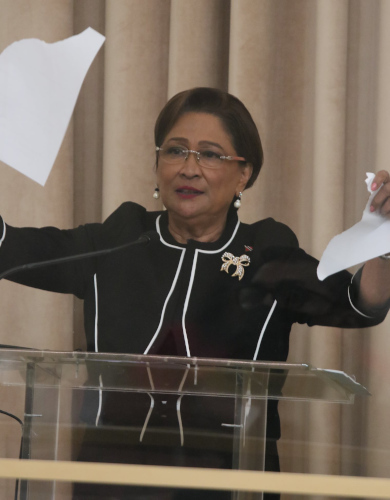 This plot of distraction and diversion is more treacherous than the 1990 uprising. We are obliterating the ability to have dialogue and counter-arguments, the essence of democracy. 
When we follow the leader blindly, that will cost us our nation. We can and did recoil against attempted coups, but this approach is more insidious. It is the wasting away of our democratic impulses. 
The aim? To tire us and cause us to believe that all politicians and commentators are corrupt and unworthy of our support. The partisans then are left to decide our future, which will seldom work out for our good. 
To change the tide, we must have the courage to stand up and speak out, ignoring the onslaught of snide and venomous comments. We have to learn to listen intently and engage the other person. We must resist the temptation to play to the gallery.
Our nation depends on us being thoughtful rather than bloodthirsty. We have to assume responsibility for our country. The collective good depends on our sacrifices and decisions. 
We must provide a vision for our country and reject those who believe we only need a handout. Will we stand up?
Wired868 has provided readers with solid, independent journalism since 2012.  If you appreciate our work, please contribute to our efforts. 
Support Independent Journalism