Not surprisingly the fiery protests against our rulers' disdainful treatment of many disadvantaged communities are continuing.
Here is a comment with its background described below, which may match the perception of many of us who are sincerely troubled about the direction in which decades of "unresponsible" governance is taking us: "We built this machine where half the damn country—the part with the money and the power—chew up the other half."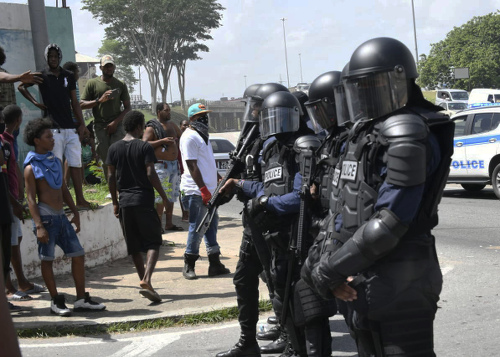 The city of Baltimore, in the US is notorious for its high crime rate. It averages well over 300 murders per year (population 600,000 plus) and is regarded as one of the most violent major cities in the US.  
The city's notoriety came to the attention of audiences worldwide because of the police television drama series The Wire, comprising five seasons with a total of sixty episodes between 2002 and 2008.
A BBC culture critics poll rated The Wire the greatest TV series of the 21st Century. It portrayed a dysfunctional system of policing intertwined with politics and an overwhelmed justice system. The characters are composite characters drawn from elements of the lives of real people.
In April this year, the creators of The Wire released their new six part series entitled We Own This City, again set in Baltimore—based on an entirely true story of corrupt police officers not subject to effective accountability, but eventually brought down and jailed as a result of a special investigation.
Last week I watched We Own This City. It suited my mood as I have been writing this month about our fiery protests and particularly what those in response to police involved killings may portend while our rulers play with that fire.  
It is from We Own This City that I drew the comment that appears above. It is a comment of an actor whose role was scripted to portray the persona of a Department of Justice Civil Rights lawyer, who chose to resign from the corrupt Department.
Both television series expose the injustice and brutality meted out to the citizens, mostly resident in disadvantaged areas, and the complete breakdown of trust and confidence in the police. The point is forcefully made that the police will not get information from communities to whose members licks are routinely shared. We see also how youth are alienated from the mainstream when the system fails them, their relatives and their friends.
Like some other cities in the US, Baltimore had a high profile police involved killing of a person, in this case one Freddie Gray. That killing made a bad situation worse.
The killing here in Trinidad of the Morvant three and the Lara Promenade three has also been destructive of civil order. One can see that even allegedly legitimate police responses may be portrayed as "yuh advantage we".
In the present climate, disadvantaged youth can easily be persuaded to accept such a disruptive message.
There are other parallels. A place can be famous and notorious at the same time.  Some years ago, having a relative in a Johns Hopkins graduate program who graduated well, I spent time in Baltimore twice. 
Johns Hopkins, as most readers know, is one of the most famous teaching hospitals in the world, but in adjacent neighborhoods—for instance where one of the car parks for physicians is located—there are very visible "at risk" communities.
More recently, I have met persons in a neighbouring Caribbean island, which has an annual Carnival, who told me how much they would like to come and experience the famous Trinidad and Tobago Carnival, but earnestly asked whether it would be safe to do so.
Incidentally, for those who still doubt the effect of desperate socio-economic conditions on behaviour, see for example, the publication of a study led by researchers from Johns Hopkins Bloomberg School of Public Health, dated 9 November 2017: Perceived Neighborhood Quality, Family Processes and Trajectories of Child and Adolescent Externalizing Behaviors in the United States, written by Li, Johnson, Musci and Riley.
This study "suggests that the quality of the neighborhood where a child grows up has a significant impact on the number of problem behaviors they display during elementary and teenage years".