Former Trinidad and Tobago national player and coach, Anton Corneal, has returned to the post of TTFA technical director for a third stint.
Corneal, 58, was first hired as technical director by interim TTFA president Lennox Watson in 2012 before leaving in 2014 owing to non-payment of salaries under then president Raymond Tim Kee. He returned in 2017 under Tim Kee's successor, David John-Williams, and again lasted two years before withholding his services owing to a similar breach of contract.
Corneal, who represented the two-island republic as either head coach or assistant coach at three Fifa World Cups (adult and senior), will hope the third time is a charm.
"It is always an honour to give back to the game and to my country," said Corneal, via the TTFA Media. "We are in the rebuilding stage of football in our country due to the inactivity of sports overall, so this time calls for proper planning and implementation of all our programmes, inclusive of youth football, elite football, coach education, youth national teams, club football and leagues, academies and zonal football development.
"This venture can only be accomplished with the input of all major stakeholders. Hopefully in the very near future, participation in sports at all levels would be given the green light by our Government so we can begin the rebuilding process. 

"I am excited by the opportunity and am really looking forward to working with everyone to fulfil the potential football has in our country."
A TTFA release stated that: 'Corneal will, among other roles, provide strategic direction, oversight and management of the Technical Department, delivering advice across all aspects of the department as well as contributing to the communication and delivery of our football philosophy across all areas. 
'He will also spearhead the coach education programme which will include the delivery of coaching courses and workshops.'
Corneal retains his job as a Fifa and Concacaf technical consultant, which means he will continue 'conducting coach licensing in our region' and 'assisting with the standardising of coach education within the region'.
His appointment ends the largely nondescript tenure of Dion La Foucade, who was hired by the William Wallace administration on 16 January 2020 to oversee grassroots football—only for the domestic game to be shut down entirely on 16 March 2020.
La Foucade appeared to receive an extension under the Fifa-appointed normalisation committee with increased powers that included some level of oversight of national youth teams. However, there were no youth teams in training until December 2021. La Foucade's contract expired on 31 January 2022.
Wired868 understands that La Foucade will remain on the TTFA's books in February, for what is styled as a 'transitionary period'.
Robert Hadad, chairman of the Fifa-appointed normalisation committee, welcomed Corneal back to the post.
"We are very much looking forward to working with Anton on getting the development of football in Trinidad and Tobago on the right path," said Hadad. "Anton has a wealth of knowledge and experience, he understands the challenges and he possesses the kind of enthusiasm that is needed at this time."
Corneal, who is owed TT$3.5 million in unpaid salaries from the TTFA, remains the local football body's third largest creditor after former technical director Kendall Walkes and head coach Stephen Hart.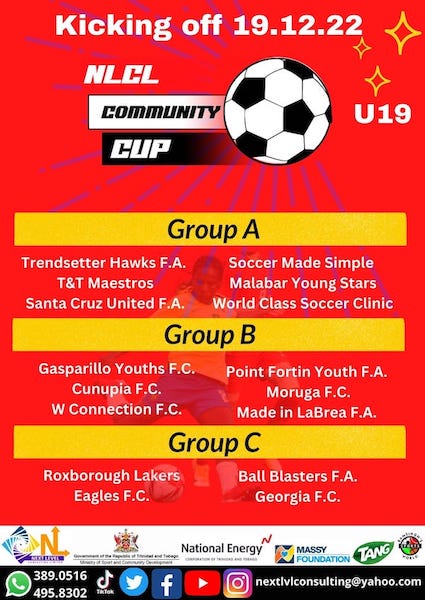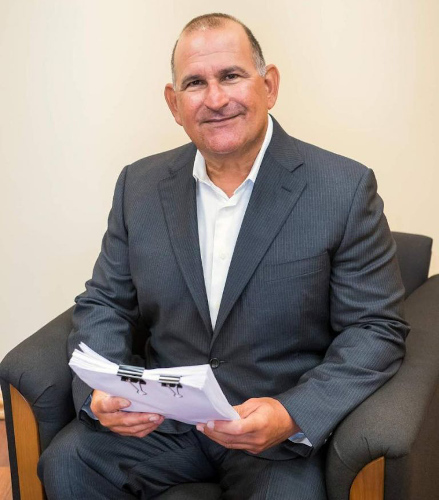 Almost two years since the appointment of the normalisation committee, its members are still 'developing an implementable plan to address the TTFA's long-term debt'—a task it has since passed on to licensed trustee, Maria Daniel.
The members of the normalisation committee are Hadad (chairman), Judy Daniel (vice-chair), Nigel Romano and Trevor Nicholas Gomez (ordinary members).