Recently retired former West Indies ODI captain Dwayne Bravo is not happy with the way CWI does business.
"From top level, he explained to SportsMax in a post-World Cup interview, "the politics is so strong. It doesn't matter who is the president or who is the CEO, they have the same thinking; it's like literally nothing changes."
It would be more than disingenuous to expect agreement from current CWI President Ricky Skerritt. But is it entirely unfair to suggest that he might have spurned a golden opportunity to change the oppressive CWI culture about which he has obliquely complained?
Less than a week after asserting that new West Indies lead selector Desmond Haynes' 'cricket knowledge and experience are second to none', Skerritt made a second announcement. Ramnaresh Sarwan, he revealed, would be the third member of a three-member selection panel, which has head coach Phil Simmons as ex-officio number two.
I question neither Sarwan's credentials nor the Board of Directors' confidence that 'Mr Sarwan will add enormous value to the cricket system'. But that second announcement gave me pause.

The question on my mind was, no, is this: having found a candidate with cricket knowledge and experience second to none, was Skerritt duty-bound to appoint him to the job recommended by the Board-appointed Task Force?
Could he reasonably have ignored the selection model they had deemed appropriate for the region and instruct that they appoint the right man to a job NOT recommended by said Task Force?
Could he reasonably mandate that the Board appoint the right man as sole selector? In a culture that likes, in his words, 'to bring people down', what would the mischief-makers have made of that?
The $64,000 question, however, is this: did Skerritt's six surrogates, charged with the responsibility of finding what would work best for the West Indies, give any serious thought to the possibility of sole selectorship?
History, after all, has arguably offered WI two and a half candidates with unimpeachable credentials to be a sole selector. But it is an option which WI has sedulously refused to espouse.
First, the half. The 42-year-old Frank Worrell's untimely death in 1967 ensured that, as an official, he would play no major role in reshaping regional cricket. It was Sir Frank's promotion to West Indies captain which arguably created the conditions for subsequent success. But that came only after CLR James gave life and substance to Learie Constantine's recommendation that meaningful change would come only after WI got 'a Black man to lead them'.
Had Worrell, like James, survived to reach 88, it is possible that the 'of Control' in the WICBC's title would not have survived until 1996.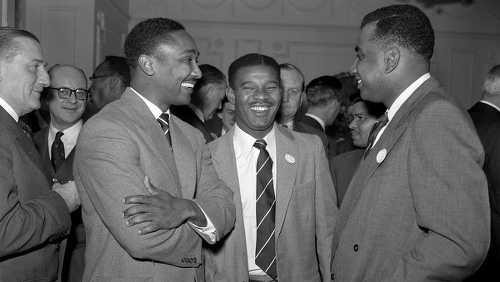 In the event, it did. Which may provide a clue as to why, given his CV, Garfield Sobers—Sir Frank's hand-picked successor—never played any major active post-retirement part in shaping the course of West Indies cricket either.
In the two decades between 1954 and 1974, Sobers gradually became a selector's dream. His availability meant that the team already had a top-class middle-order batsman, a top-class opening bowler, a left-arm googly and chinaman specialist and a left-arm finger spinner into the bargain.
With ten more players to be chosen! Selectors spoilt for choice!
In those days, it is true, Sobers was a selectee. But later, alive and available, with experience and knowledge second to none, indisputably a selector candidate par excellence, Sir Garry was completely overlooked for post-career service.
These growing feathers plucked from Sobers' wing, to misquote the Bard, will make him fly an ordinary pitch?
Sir Garry, though, like Sir Frank, cannot accurately claim to be the West Indies' most successful captain. That descriptor is the property of Clive Hubert Lloyd who, after the Rohan Kanhai interregnum, succeeded Sobers.
Last year, Lloyd was granted a knighthood 'for his services to the game of cricket'. But it was only in January that the 77-year-old Guyana-born left-hander officially became Sir Clive.
Congratulating him on the honour and praising 'the unifying style of Sir Clive's leadership', Skerritt said he had 'brought tremendous pride and joy to West Indians all over the world'. He had made, the President added, 'a massive contribution to the growth of the game in the West Indies and globally'.
The on-the-field part of that 'massive contribution' is succinctly summarised by Owen Thompson in 'Lloyd's 1975-76 WI', his five-part Wired868 series:
'Lloyd grasped the need to embrace the specificity of autochthonous resources and use them to supplant imported formulae. If four potent quicks are available and fit, formulae be damned!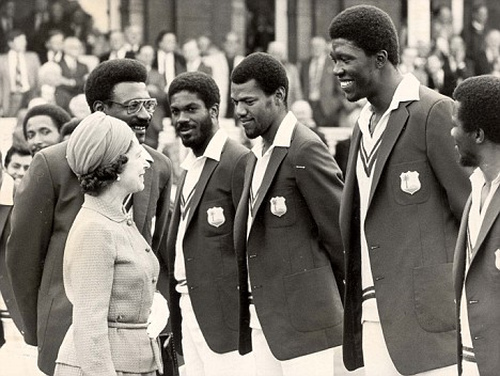 '(Andy) Roberts, (Michael) Holding, Wayne Daniel and (Vanburn) Holder destroyed England that summer of 1976. Four-pronged pace became the name of the game and WI ruled the roost for the next two decades.'
For a decade between 1974 and 1985, Lloyd famously captained the world-beating West Indies side that ruled the Test cricket roost for some 15 years. Under his stewardship, many stories remind us, 'the West Indies managed an unprecedented run of 27 Test matches without defeat—including a sequence of 11 wins in a row'.
He played 110 Tests, amassing 7,515 runs with 19 centuries, and 87 One-day Internationals, with an aggregate of 1977 runs, including one century.
By any definition, that is an impressive cricketing CV; all alone, it seems to make a compelling case for giving its owner some sway in, if not authority over, West Indies cricket.
Additionally, post-retirement, the ex-captain went on to serve as a West Indies team manager, a West Indies selector and an ICC match referee.
Add to that, the personal published testimonies of more than a handful of the players, notably Michael Holding, from most of whom he extracted superlative individual contributions.
My own reservations about the proportion of the credit due to Lloyd for the success of his 20th Century cricket world conquerors are recorded in another Wired868 story. For me, it is essentially the 'Behind closed doors' chapter of Malcolm Marshall's Marshall Arts biography which raises questions.
But it is a question merely of degree.
So, I submit, there is no disputing that Sir Clive had a very strong case for being appointed West Indies cricket supremo. I think of a time when moral authority and cricketing nous were urgently needed to counter the appeal and the strength of personality of the then captain. There were stories, albeit unsubstantiated, making the rounds that spoke of selectors who, wary of rubbing the Prince of Port-of-Spain the wrong way, opted to defer to royalty.
Besides, the gifted, record-breaking left-hander, who was unprecedentedly given three bites of the captaincy cherry, enjoyed vocal, virtually unqualified support from certain officials of both his territorial board and the regional board.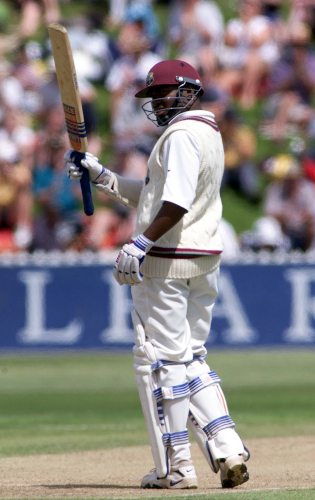 Hide-bound, myopic or merely mindful of Lloyd's early Kerry Packer role, the rebranded WICB squandered the opportunity.
And despite its increasingly cosmetic-looking 2016 rebranding, in 2022, Skerritt's CWI may well, one might argue, have done likewise.