As curious as I am about what's happening in Venezuela, I'm even more curious about how said developments are analysed by my local media so as to raise the public's level of awareness about this country's position in global affairs.
Venezuela president Nicolás Maduro never really impressed me, he's no Hugo Chavez—and even Hugo has some things to answer for regarding his leadership.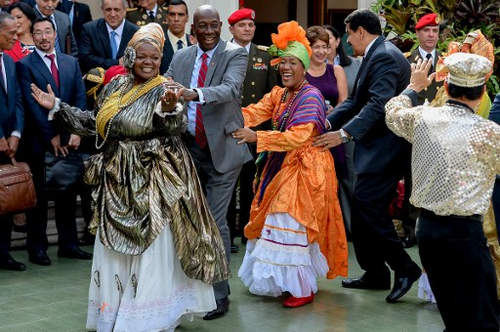 But coming back to the local media—and educational institutions—I'm wondering at what point are we going to observe what's happening in Venezuela and decide that we need different perspectives and narratives?
At what point is it going to dawn on us that we may be yet again a pawn in the big game between Washington and the Kremlin?
I say 'again' because apart from being a target by the Germans in WWII, that missile tracking station in Macqueripe meant that we were a target by the Russians if the Cold War became 'hot' in this region. For that matter Guyana may very well be in a similar position.
Presently, media reports encourage me to see Venezuela as the aggressor in this region. I'm constantly guided to see the Maduro regime as corrupt, dictatorial and oppressive towards its own people and aggressive and expansionist towards Guyana, a fellow CARICOM member. CARICOM's response thus far reinforces that view of Venezuela.
Yet I have major doubts.
Do I have a chip on my shoulder? Maybe I'm reading too much into this. But absent from much of what little discussions there have been is the long, well-documented history of US aggression and manipulation in the region.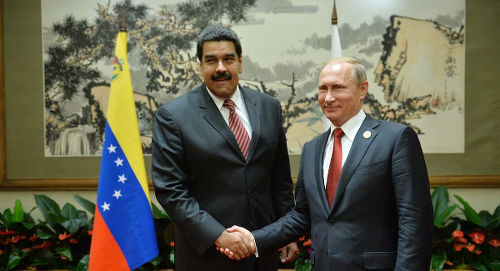 Practically everything that has been taking place in Venezuela—as well as certain other Central and South American countries—reads like the CIA playbook for regime change since the removal of Jacobo Arbenz in Guatemala, Cheddi Jagan in Guyana, Salvador Allende in Chile and so on. Before the coup that saw Allende's overthrow on 11 September 1973, US president Richard Nixon gave instructions to 'make the economy scream' and thus began an economic war that devastated Chile.
The US has made no secret in recent times its intention to control the oil and mineral deposits in Central and South America—something to consider regarding the closure of our oil refinery—while at the same time turning the region into subservient market states for its products. Neither was it any secret that the CIA has been involved with members of the Venezuelan opposition.
Further, the United States has a long history of provoking confrontations that are then used as pretexts for military responses. The infamous Gulf of Tonkin incident that initiated the Vietnam War immediately comes to mind; and any country that could dream up Operation Northwoods—the plan to stage attacks on US assets appearing to come from Cuba and thus prompting an invasion—is capable of anything.
That the ship confronted by the Venezuelan navy was owned by Exxon sent up all sorts of red flags for me. Setting aside its abysmal environmental record, Exxon is known to have extremely close ties to Koch Industries.
The Koch brothers—Charles in particular—spearhead a very small but extremely wealthy, deeply conservative, neoliberal group of billionaires who are pro-energy, stoutly opposed to government regulations, labour unions, public health, schooling and social programs and environmental laws.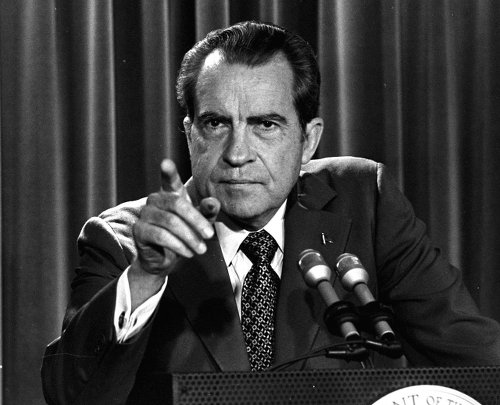 Paradoxically, David Koch is on record as saying that global warming is a positive thing since the increased land mass caused by melting snow will mean more food can be grown and thus offset the trauma from increased migration on the coastlines.
Most importantly, these billionaires are known to fund ultra-Right white nationalist groups including neo-Nazi groups. The Koch's family actually have ties with Nazis going back to when their father helped build a refinery for Adolf Hitler. Even their nanny was a Nazi according to researcher Jane Mayer, author of "Dark Money".
Another closely connected entity are the Mercers. The Mercer family heads the corporation that invested in the data mining company, Cambridge Analytica, which was very active here in Trinbago.
It's easy to dismiss this as yet another wild conspiracy theory. Unfortunately much of what I've written is not a theory.
The United States has a long history of doing things like this and it has been documented by many of its own scholars. From the manipulative opinions and 'fake news' published by William Randolph Hearst that led to the Spanish-American War to today, people in Wall Street have been influencing those in Washington to respond to situations they themselves have created. Why the fuss over the Russians sending military assets to this region as if it's the first time; and as if the US hasn't been positioning military bases to encircle Russia since the 1950s?
All I am asking is that let's observe the unfolding situation a lot closer and to be a lot more critical with the narratives we are being encouraged to accept.