Building our future is not something we can delegate. Julius Caesar is quoted as saying, "The fault, dear Brutus, is not in our stars, But in ourselves, that we are underlings."
As a post-colonial country, it is not difficult to make the case that somewhere in the depths of our psyche, we are waiting for a saviour.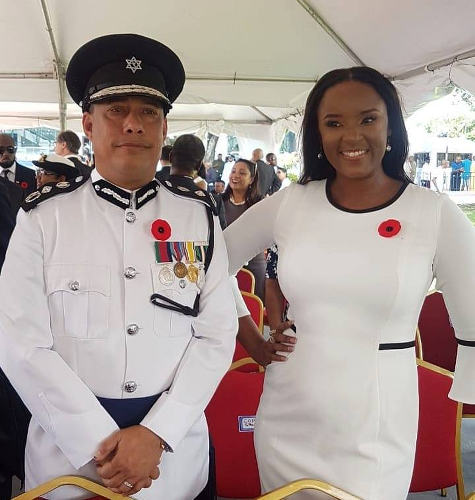 For some people that saviour is God, for others, it is the government. But until we accept that no one is coming to save us, we will not be bold enough to make the grand plans required to redefine our future.
Currently, we have delegated building our future to elected officials: the government.  As it stands, our options are for one party that does nothing or another that steals everything. We need to create a third way; our own way.
We need to roll up our sleeves and stop delegating our future to people who are not interested in serving our needs. We need to start initiatives that profoundly challenge the existing norms and the things we think of as being 'normal'.
We need to act as if we are always in crisis.
Now I need to explain this one, so stick with me. Most of the times, a crisis looks like the flooding that hit the central part of our island in October. The experience of that disaster gives us great insight into why we need to act as if it were imperative.
In the aftermath of the flooding, I wanted to celebrate the altruism on display and be proud of my country for coming together in a time of crisis. However, I could not! I was conflicted.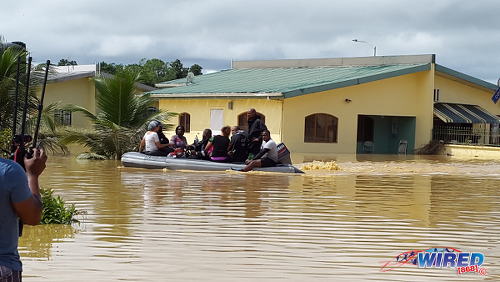 Here is why: the camaraderie we saw reminded me of writings by Dorothy Day, an American journalist who played a crucial role in building the Catholic Worker Movement in the United States. In her biography, she reflected on her experience during the 1906 San Francisco earthquake.
Day wrote: "While the crisis lasted, people loved each other. It was as though they were united in Christian solidarity. It makes one think of how people could, if they would, care for each other in times of stress, unjudgingly in pity and love."
The question she put out into the world—and it is a question that stuck with me—was: how could we maintain this altruism? How could we have a culture where citizens are always looking out for each other in the same way they do during a crisis?
As I feared during the immediate aftermath of the floods, things inevitably returned to normal. Once the water subsided, we abandoned our altruism and returned to fighting about which of the two major political parties best serve our needs.
But our post-flood survival requires that we sustain that energy and act as if the crisis continues.
We must also not let those who cause the problem benefit from the solutions.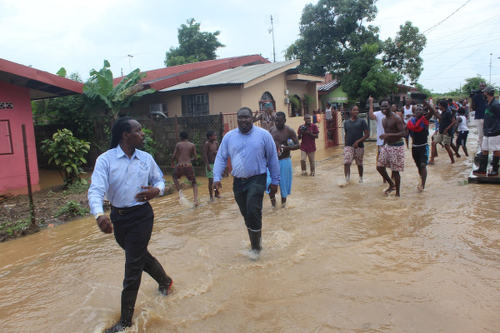 After 2008, the people who profited the most from the global financial crisis were the bankers—the very people who caused the economic collapse in the first place! During the floods, companies and groups took centre stage in the relief efforts and passed themselves off as the benevolent ones.
For example, to the best of my knowledge, one of those companies sells water in a blue bottle and is rumoured to have a policy against giving cash contributions to causes. Instead, they contribute branded blue bottles of water.
The notion that a water bottle company was doing the most admirable job during a flood is a demonstration that in the land of the blind, a one-eyed man is king.
In other words, what we are doing is allowing companies to operate in our society without making contributions that go beyond their own self-interest. So if a company has a policy of not contributing to the greater good of us all, we cannot then celebrate them in times of flood—when they put on a show.
What we are doing is allowing ourselves to be swindled and allowing them to benefit in times of feast and in times of famine. We must put hypocrisy and contradiction on the table so it can be named. Each time we share what they are doing on social media, we are giving them free marketing. Each time our news talks about what they have done, they are getting free marketing.
And once the water has receded, such predatorial, self-interested companies return to their policy of not contributing cash to social problems.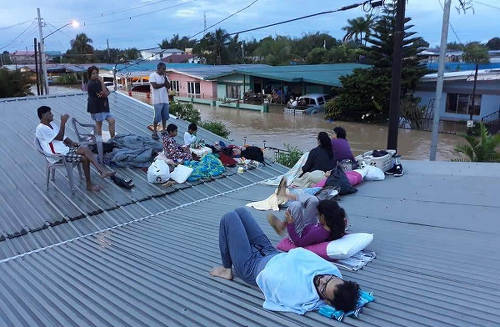 Do not get me wrong, the list of companies and their contributions during our crisis were tremendous, but we can do better. We can do so much better.
Far more importantly, I want to avoid these kinds of events in the first place. I want to make our country resilient.
Imagine for a second if all the companies and politicians who came forward to help sustained just 20% of their flood efforts throughout the year? This is the kind of action we need to demand.
How do we put aside our differences and work together as if it were a crisis all the time? (And we are in a crisis).
We need to create a shared vision.
Peter Senge, a celebrated a management guru and theorist, together with his colleagues, tell the story of a Jamaican man diagnosed with a terminal illness. For six months this man lived every day as if it were his last. He completely transformed his life and did all the things he always wanted to do. Then one day his doctor said, "we have some great news, you were misdiagnosed. We made a mistake you are healthy and will live a long life."
When he heard the news, the man broke down into tears. When the doctors asked him why he was crying, he said he was afraid that he was going to return to his way of living before the diagnosis.
This story is so telling of how I see things unfolding on our twin island. We have gone back to normal. We have returned to life before the floods.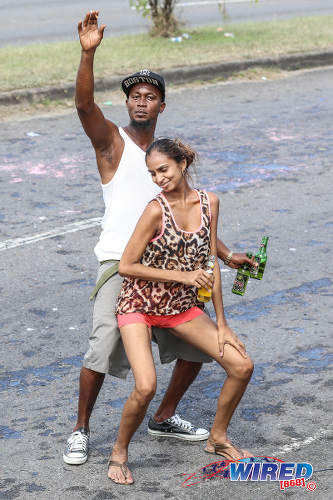 If we are going to have any hope at all, we have to explore how to maintain the energy and altruism we saw during the floods. This energy of caring for our neighbours—regardless of creed, colour, or race—is one of the strongest levers we have in getting us out of this crisis.
For the folks who called the floods an act of god and want to pray their way out of this, there is an African Proverb that says: "when you pray, move your feet."
It is time for our nation to move our feet.