FC Santa Rosa took advantage of a stumble by early leaders, Queen's Park Cricket Club, this afternoon, as the "Big Cannons" moved to the top of the Trinidad and Tobago Super League (TTSL) with a 2-0 win aways to Prisons FC at the YTC ground in Arouca.
Silky midfielder Ryan "Fry" Stewart put Rosa ahead from the penalty spot in the 40th minute while teammate Kheelon Mitchell—another former Super League winner with Guaya United—added the insurance item in the 61st minute.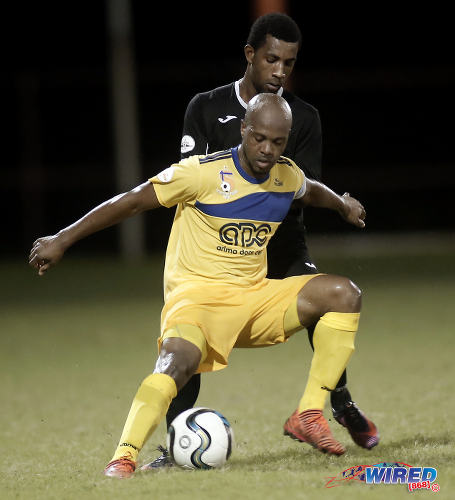 Rosa's lead stands on the thinnest of margins, though, as the TTSL's top three clubs all share 21 points and are separated by goal difference.
Rosa have a goal differential of plus 16 while Cunupia FC and QPCC have plus 13 and plus 10 respectively.
Cunupia also picked up three points today with a 2-0 win over the University of Trinidad and Tobago (UTT) at the Larry Gomes Stadium while QPCC lost 2-1 to fourth place Guaya United (19 points) yesterday in Guayaguayare.

[dfp-ad]
In other TTSL action, fifth place Matura ReUnited (17 points) lost ground to the leaders as they were edged 4-3 in Tobago by Bethel United—the result saw Bethel move from second to bottom to 10th in the 14-team standings.
While sixth place Police (16 points) kept themselves in the hunt with a 3-0 win over Club Sando FC, which featured a ninth goal this season for Jason Boodram—just one shy of leading marksman and Cunupia forward Kevon Woodley's tally.
RSSR FC were triumphant in today's final fixture as they overturned a one goal deficit to edge Metal X Erin FC 2-1 at the Erin Recreation Ground. Erin are 12th with six points from nine games—just one point clear of table proppers, San Fernando Giants FC—while RSSR leapfrogged UTT to seventh place with 13 points.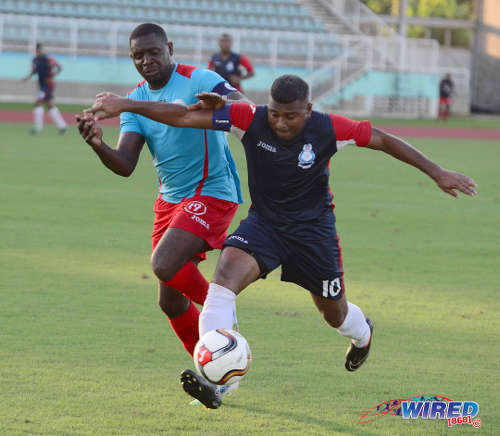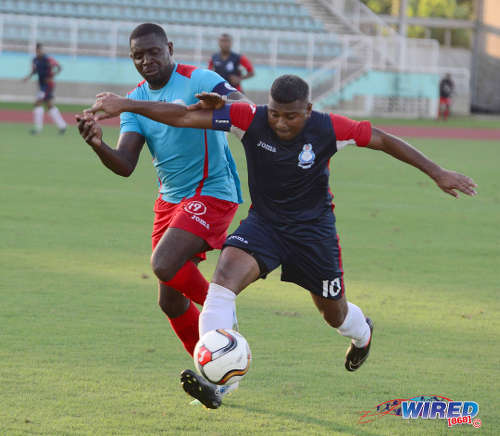 TTSL Results
(Saturday 4 August)
Guaya United 2 (Shaquille Ferrier 21, Keston Jordan 71), QPCC 1 (Benedict Barrett 85) at Guaya Recreation Grd;
San F'do Giants 1 (Andrei Pacheco 37), Petit Valley/Diego Martin United 3 (Raychard Alleyne 6, Eric Charles 26, Seker Murai 45+1) at St Margaret's Recreation Grd;
(Sunday 5 August)
Prisons FC 0, FC Santa Rosa 2 (Ryan Stewart 40 pen, Kheelon Mitchell 61) at YTC, Arouca;
Police FC 3 (Jason Boodram 34, Dwight Elliott 52, Colin Williams 54), Club Sando FC 0 at St James Barracks;
Cunupia FC 2 (Kemron George 40, Kerri McDonald 90+3), UTT 0 at Larry Gomes Stadium;
Bethel United 4 (Akeilon Murphy 13, 28 pen, 47, Ken Alleyne 20), Matura ReUnited FC 3 (Kerin Vincent 17, Joel Hoyte 26, Stevon Stoute 51) at Mt Pleasant Recreation Grd;
Metal X Erin FC 1 (Akiel Pope 47), RSSR FC 2 (Hakim Gulston 50, Corey Isaac 76) at Erin Recreation Grd.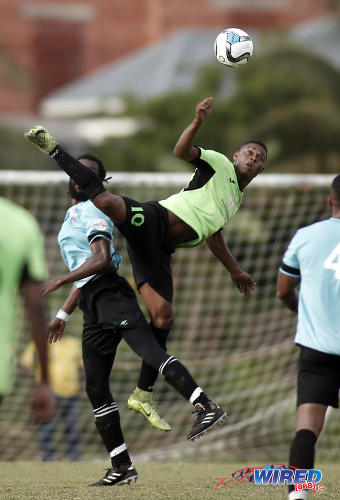 Upcoming fixtures
(Wednesday 8 August)
FC Santa Rosa vs Metal X Erin FC, 8pm, Arima Velodrome;
(Saturday 11 August)
Club Sando FC vs Guaya United, 6pm, Dibe, Long Circular;
Matura ReUnited vs Police FC, 4pm, Valencia Secondary School;
UTT vs Bethel United, 7pm, UTT, O'Meara Campus;
Prisons FC vs San Fernando Giants, 3:30pm, YTC, Arouca;
(Sunday 12 August)
QPCC vs RSSR FC, 4pm, St Mary's College ground, Serpentine Road;
Petit Valley/Diego Martin Utd vs Cunupia FC, 4pm, St Anthony's College.