Minister of Sport and Youth Affairs Darryl Smith could face scrutiny over his role in what was effectively a sexual harassment case at his ministry. Documents, audio recordings and witness accounts provided to Wired868 point to a clear pattern of inappropriate behaviour by the Diego Martin Central MP.
Smith, ably supported by Attorney General Faris Al-Rawi and Minister in the Ministry of the Attorney General and Office of the Prime Minister Stuart Young, has danced around the issue of a TT$150,000 settlement with former employee Carrie-Ann Moreau for the past week. Moreau was Smith's personal assistant but left after just six months on the job.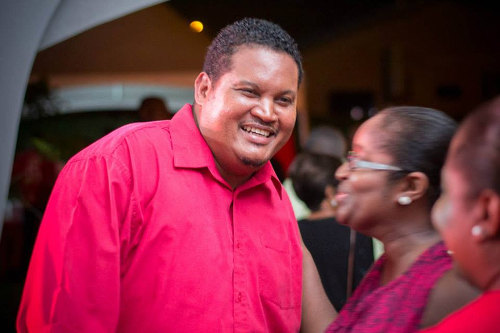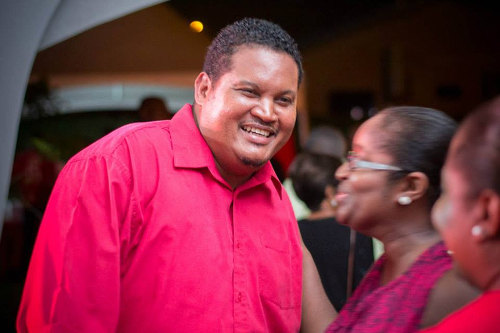 However, despite Smith's efforts to distance himself from the case, Wired868 has documentation that not only suggests his proximity to the affair but also appeared to confirm that the trade dispute involved sexual misconduct.
On Thursday 26 January, 2017, just one day before the relevant parties were due to meet in the Industrial Court, the Ministry of Sport and Youth Affairs agreed a deal with Moreau, who was paid off with taxpayers' money by Permanent Secretary Natasha Barrow.
Barrow was first to share the news with the Minister.

Barrow: "Matter with Carrie-Ann Moreau resolved. Settlement in the Amt of 150,000 agreed and cheque collected."
Smith: "[Thanks emoticon]. confidential signed?"
Barrow: "Yes it's [sic] was part of the settlement agreement that we both signed."
Smith: "[Thumbs up emoticon]. and no mention of sexual harassment"
Barrow: "No."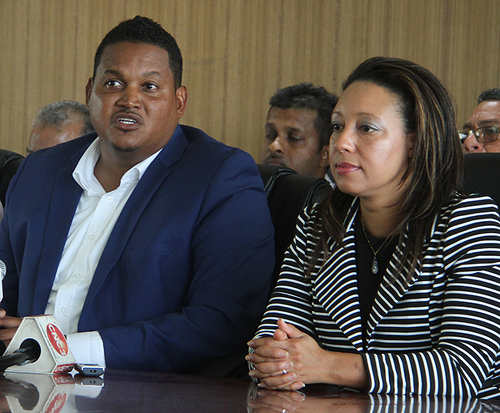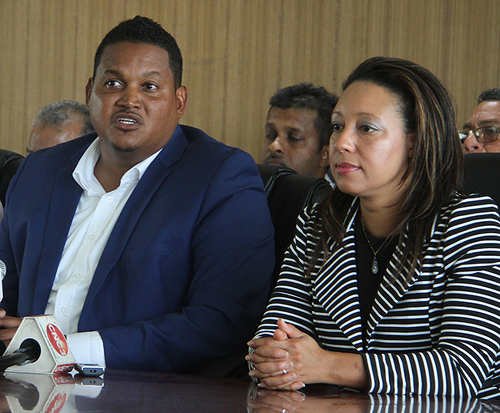 Last weekend, Smith feigned ignorance of the affair when Newsday asked him for a comment.
"While Ms Moreau was at one point in time my assistant, I was not a party to any trade dispute at the Industrial Court nor any settlement agreement," said Smith. "This would be easily confirmed by any official documents you may have in your possession.
"I therefore am unable to provide any comment with respect to matters where I was clearly not a party."
Smith, almost certainly, was referring to the fact that the case was brought against Moreau's employers, the Ministry of Sport and Youth Affairs and the Chief Personnel Officer (CPO).
Young and Al-Rawi kept the same line and length when Opposition MPs questioned them in Parliament today, as they repeatedly pointed out that the Ministry and CPO were the targets of Moreau's claim.
At one point, Princes Town MP Barry Padarath asked what should have been a straightforward question: "Can the Honourable Attorney General indicate that the substantive Minister of Sport is in no way named in this matter?"
The Attorney General's response was, not to put too fine a point on it, vague and long-winded and it contained curious logic.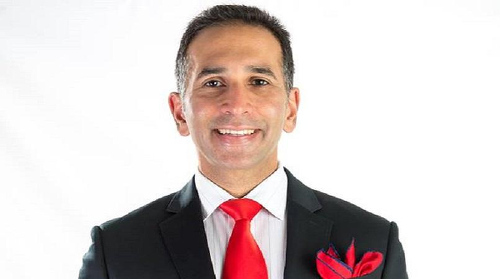 "Having explained to my learned friend what a release and discharge is, it is imperative to perhaps go a bit further," Al-Rawi replied. " A release and discharge which is accepted in the circumstances in which it is accepted, under the supervision of the court. Where there is no admission of liability, where the matter is brought against the Chief Personnel Officer concerning a procedure of termination being the subject of the release and discharge and confidentiality.
"We can go no further than that. Any attempt to scandalise the matter by introducing terminology of the type by which my learned friend seeks to do now is nothing more than scandal."
Padarath was 'scandalising' the issue by asking whether the Sport Minister was named in a trade dispute involving his personal assistant?
Wired868 asked Al-Rawi follow-up questions: "Can you tell me if Moreau's claim contained any allegations of sexual harassment and/or inappropriate conduct by Sport Minister Darryl Smith towards her? And could you tell me on whose advice was it that Moreau was asked to sign a non-disclosure agreement?"
Al-Rawi did not play a shot.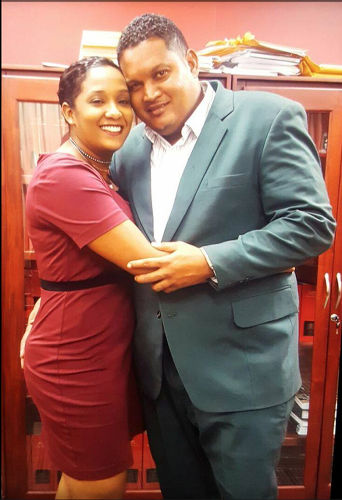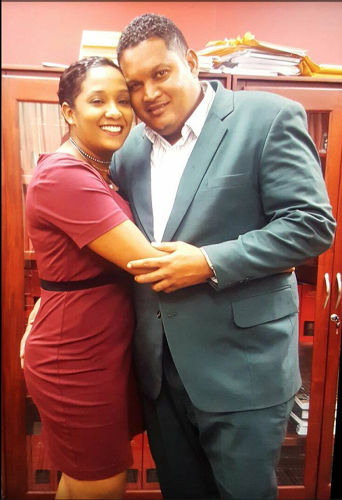 "Regrettably, I can't assist further for the very reasons put on the Parliament floor today," said the Attorney General.
"Could you at least tell me what is the reason that you are [also choosing] not to disclose information on this matter?" asked Wired868.
"Regrettably, I can't," said Al-Rawi, "for the same reasons detailed on the Parliament floor between Min Young and me over the several questions."
Al-Rawi and Young both defended the Government's decision to insert a non-disclosure agreement into its settlement with Moreau.
"Any lawyer who has practised in the area of litigation would know that when you are settling a matter," Young told Parliament, "there are two documents that you always try to have executed: a release and discharge and a non-disclosure agreement."
"There is," said Al-Rawi, "absolutely nothing that is untoward [about a non-disclosure agreement] in those circumstances."
However, Reginald Dumas, the former Head of the Public Service, scoffed at the suggestion that non-disclosure agreements were standard in government settlements.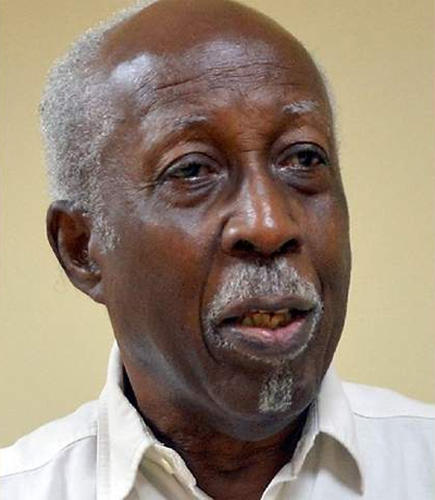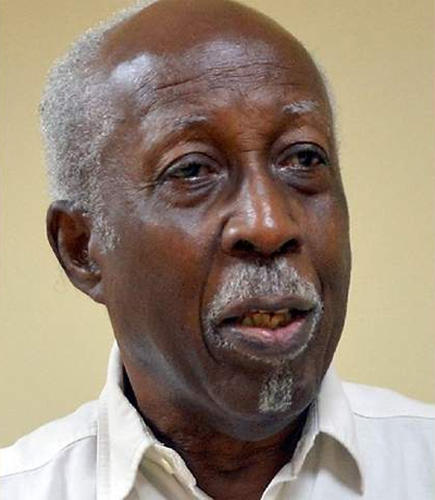 "It is not normal at all," Dumas told Wired868. "In fact, I have never heard of it. And I checked with a couple of retired senior public servants to find out if, in their experiences, they had ever heard of it. And they all said they had not.
"[…] I am not saying it is illegal I am just saying I have never heard of this before."
Legal or not, though, Dumas insisted that it was unethical for the Government to withhold information as to how and why its money was being spent. And, worse, he said the possibility that citizens—already facing austere economic times—were footing the bill for the sexual misconduct of Government officials is morally reprehensible.
"If this person brought an action because of the behaviour of a high-ranking government member," said Dumas, "why should the government have to pay for that? Why should the taxpayer of Trinidad and Tobago have to pay for that?
"I would be concerned if that became normal; in fact, I am concerned now. Once this starts it will continue.
"You are saying the country is out of money and you're against sexual harassment and so on and you have senior people [allegedly] sexually harassing workers and taxpayers are paying to settle the matter? That cannot be right."
Dumas, who successfully challenged the Police Service Commission (PSC) last year for clarification over two picks by former president Anthony Carmona, said he sees trouble ahead if Government continues to treat taxpayers in this way.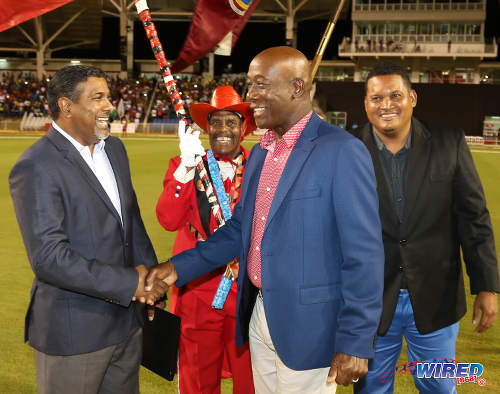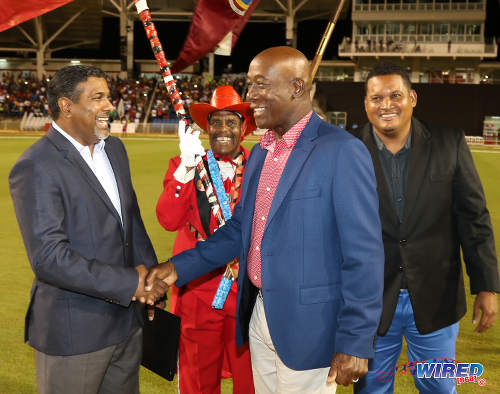 "When you have a non-disclosure agreement to hide something that is wrong, all you do is intensify the problem," said Dumas. "You do the wrong thing by having the taxpayer pay and then you say the taxpayer shouldn't know—and at a time when you are talking about transparency?
"If that becomes standard practice, we are in trouble."