A last-gasp intervention from the Trinidad and Tobago Olympic Committee (TTOC) produced a stunning outcome in the Port-of-Spain High Court today as the Trinidad and Tobago Table Tennis Association (TTTTA) went from two to potentially zero and finally to four spots at the Gold Coast 2018 Commonwealth Games.
Last October, the TTTTA, which is headed by president Ian Joseph and general secretary Aleena Edwards, selected Aaron Wilson and Yuvraaj Dookram as their representatives at the competition, only to be hit with a legal challenge from St Louis and Chung, who questioned the fairness of the selection process.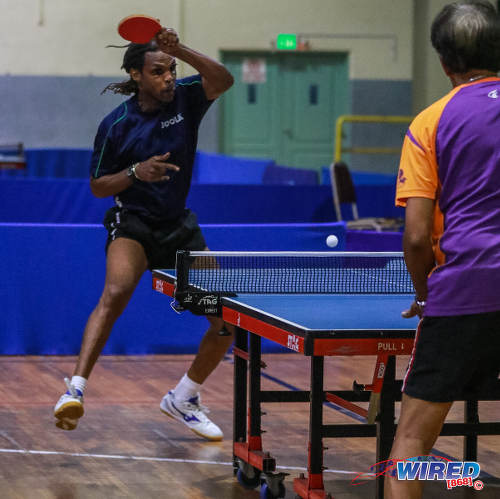 And the effects of an injunction from Madame Justice Eleanor Donaldson-Honeywell and a 6 March deadline to register players for the Games spawned a strong possibility that Trinidad and Tobago would not have a table tennis player at the Gold Coast-based competition.
But then, at roughly 10am today, TTOC president Brian Lewis and his legal team of Elton Prescott SC and Dave Williams strode into the courtroom and proposed to send all four athletes to Australia. It was an offer that no one could refuse.
Trinidad and Tobago need to have three players from either sex in the competition to be eligible to participate in the team competition. Now, suddenly, they have a men's team.

"I intimated to you from the beginning that we were looking for [the chance to compete in the team event]," Joseph told Wired868. "So now we have a men's team and Rheann will still play in the mixed doubles and the singles event.
"I would say the TTOC came to our rescue. It is a win-win situation!"
The TTTTA is represented by attorneys Stefan Ramkissoon, Dinesh Rambally and Kiel Tacklalsingh while St Louis and Chung are represented by attorneys Dr Emir Crowne, Sheriza Khan and Matthew Gayle.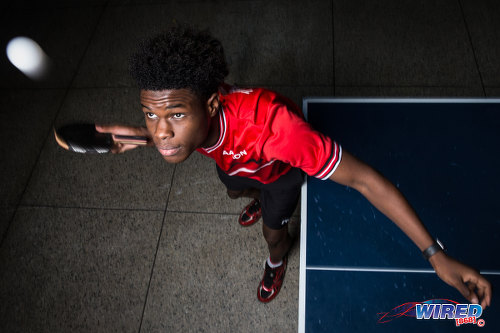 The TTTTA Executive comprises Ian Joseph (president), Simon Spicer (1st vice-president), Verna Edwards (2nd vice-president), Clive Ramsingh (3rd vice-president), Aleena Edwards (general secretary), Sarita Maharaj (assistant secretary), Janice Lewis (assistant secretary), Ray Fermin (treasurer) and Sherdon Pierre (public relations officer).
Wired868 was reliably informed that two withdrawals from Trinidad and Tobago's track and field team—"within the last week or so"—created a chance for the TTOC to make an unexpected offer to the TTTTA and, in particular, the four talented players.
"The TTOC's motivation is about being athlete-centred and we felt there was an opportunity to act in good faith, without being in contempt of court," said Lewis. "It is important to be well-advised and we are always well-advised through our senior counsel and our legal team, Elton Prescott and Dave Williams."
Still, the TTOC's late intervention provoked mixed feelings from iconic local table tennis player St Louis.
Three days ago, the TTTTA failed in their efforts to have Donaldson-Honeywell's injunction lifted in the Court of Appeal, thus preventing them from registering players or making any decisions whatsoever as regards the Commonwealth Games.
But St Louis wondered aloud whether the TTOC would have bothered to help him and his step-daughter, Chung, had the Joseph-led NSO succeeded in the Appeal Court.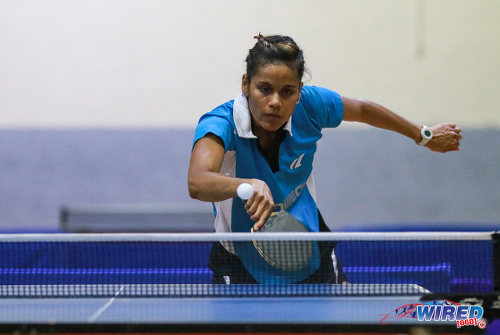 "Today the Olympic Committee came and got involved but why this morning?" asked St Louis. "If the injunction had been lifted by the Court of Appeal, they would never have been [in the High Court] to award four places. And then they come and say they are for the athletes…"
Gayle also expressed disappointment that the TTOC had not acted sooner. St Louis and Chung first requested mediation from the Olympic Committee on 6 December, 2017. However, Lewis noted that, although the TTOC believed arbitration was the best course of action, its charter only gave administrations—and not athletes—the right to request use of that mechanism.
"We had been appealing to the TTOC for months now," said Gayle. "If the TTOC could have taken this conciliatory approach to this, why has it taken three months and the risk of sending no one to the game for them to sort it out?"
Lewis defended the TTOC's role in the legal impasse and insisted that the body's decisions were always made with full consideration for the relevant by-laws.
"Our [initial] expectation was the matter would have been completed before the deadline," said Lewis. "At the end of the day, all concerned didn't want sport and, in this case, table tennis to be the loser. And the athletes would have been the ones to suffer if the deadline wasn't met.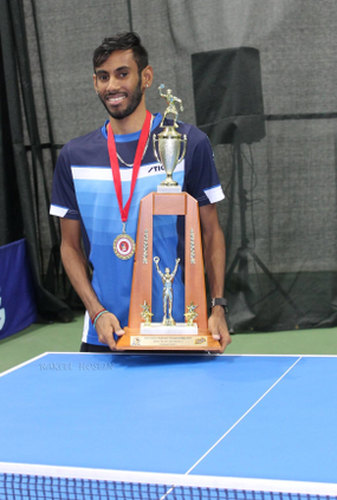 "The TTOC acted in accordance with legal advice from senior counsel Elton Prescott and attorney Dave Williams. And we respected the right of both parties and the Court to examine the process [of the TTTTA's initial selection]."
As much as the local table tennis fraternity would be relieved to have strong representation at the Commonwealth Games, the stand-off has affected the players' preparation. Wilson and Dookram, who are 20 and 28 respectively, had planned to hold training camps abroad—but, amid the uncertainty, they did not follow through.
St Louis, 49, and Chung, 32, are still in season with their respective clubs in France but, as the veteran player and two-time Olympian pointed out, there is a marked difference between preparing for a weekend club fixture and a 10-day elite international competition.
There is the matter too of a potential loss of earnings since the pair are mandated to give 60 days notice before absence from competition.
"Athletes are treated like vagrants in Trinidad and Tobago and Richard Thompson is totally right about that," said St Louis. "We need a globally accepted [selection] process that is fair for everybody and that does not exist from top to bottom. We only get nice words about 'good governance' and so on.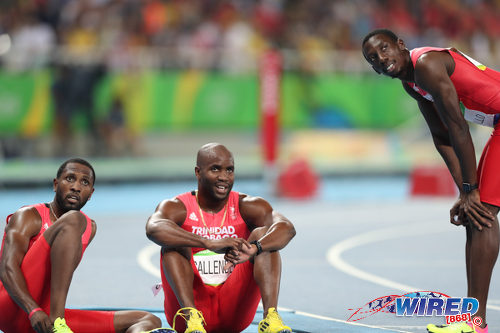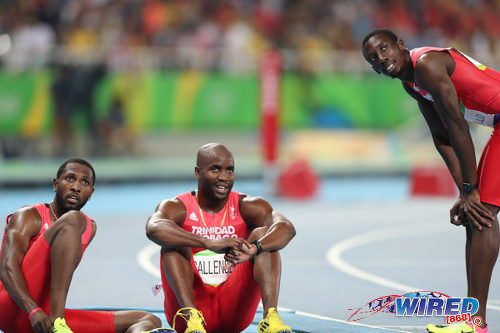 "I have my contract with my club, which says I am supposed to give 60 days' notice before international competition, plus a schedule of all games we intend to play for our country at the beginning of the season.
"I told them after the 14th of November [2017] that it doesn't seem I will be selected. So for me and Rheann, this is a big loss of earnings for us… But we will make a claim for that money in our lawsuit with the Table Tennis Association."
The claims against the TTTTA, filed by the legal team for St Louis and Chung on 20 December 2017, are:
"Damages for breach of contract and/or breach of duty; damages for conspiracy and/or unlawful interference; aggravated and/or exemplary damages; interest; costs; [and] such further or other relief as the Court deems just."
Joseph told Wired868 that he half-expected St Louis and Chung to drop the matter.
"They claimed we were debarring them [from playing at the Commonwealth Games] and now they are actually going," said Joseph. "So I don't know [if they will continue the case]."
Crowne and Gayle confirmed that they have no intention of walking away from this matter.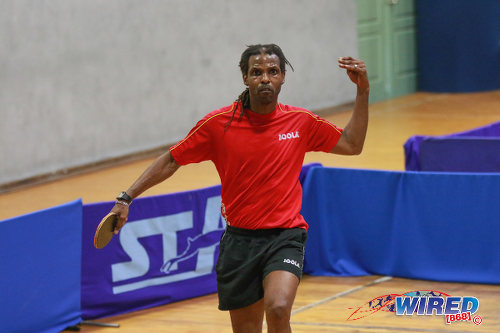 "We stand by our case which is that there were significant procedural improprieties with regards to selection [of the TTTTA's Commonwealth Games team]," said Gayle. "That has not gone away but, in terms of the injunctive relief, it is not in the interest of the sport for no one to go."
Donaldson-Honeywell likened today's outcome to 'Solomon's justice'—in reference to King Solomon of the Hebrew Bible. Each party felt its two players should go to the Games and, in the end, everyone gets to go.
The initial issue, St Louis and his attorneys stressed, still remains though.
"In an ideal world, we would prefer the matter to go to judicial determination or, as the Court of Appeal suggested, back to the [TTTTA's] selection committee," said Gayle. "But the problem with that is we would say the selectors are tainted and those issues that caused the injustice in the first place still remain. It would take more time to straighten out those problems and there wasn't time for that.
"[…] It is unfortunate that this matter had to go all the way to the Court of Appeal but it is clear, based on the things we have heard in our court appearances, that the process was not right.
"There is a temporary remedy in place but the case goes on and Dexter and Rheann are adamant about making a difference and helping to clean up their sport."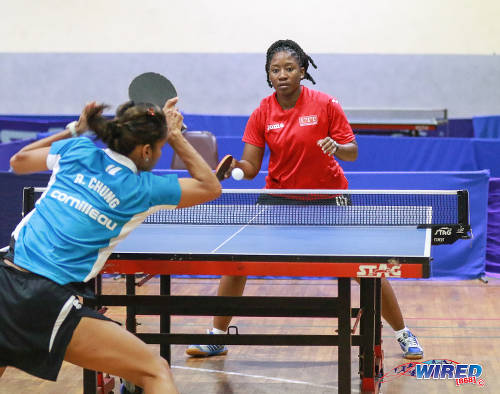 The five members of the TTTTA's selection committee are Edwards [A], Spicer, North Zone president Merle Baggoo, East Zone secretary Dave Williams and South Zone president Vasdev Bob Roopnarine.
Wired868 was informed, on condition of anonymity, that the TTTTA offered to replace Wilson and Dookram with St Louis and Chung this morning. The proposal never made it to the France-based players for consideration, though, as the TTOC's legal team showed up soon after with an improved deal.
The TTTTA's offer—which hinged on St Louis and Chung agreeing to drop their claim for legal damages or costs—might have potentially muddied the water further since, according to a source, the table tennis body lacked the power to make or honour such a promise. It could also have opened up Joseph and company to legal action from Wilson and Dookram and, allegedly, provided further evidence of the TTTTA's slapdash approach to selection.
However, a source close to the table tennis body said the late offer—described as an "olive branch"—reflected only Joseph's altruistic spirit.
"Mr Joseph and the Association always felt it was in the interest of sport to send players to the games," said the source. "We never wanted no one to go."
The late intervention from Lewis and the TTOC's legal team made the offer a moot point.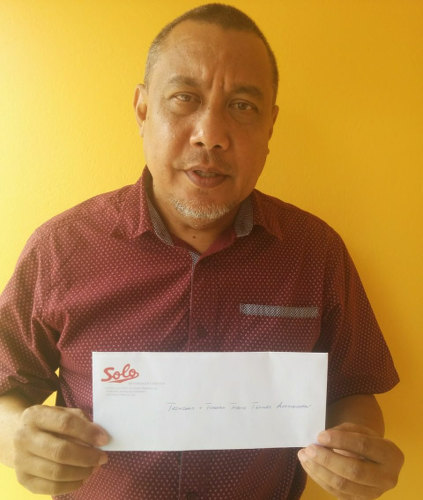 Joseph, who only returned from the CAC Games qualifier in Cuba at 2am today, was buoyed by not only the TTOC's intercession but also Dookram's fine recent form, which helped booked the two-island republic's table tennis squad a spot at the July CAC competition in Colombia.
The TTTTA president will join all four players in Australia as the head of delegation.
"Dexter, Rheann and myself have had a good relationship for years," said Joseph. "We all make mistakes but, as president, I will not harbour any animosity and, if they feel the same, we can meet halfway.  As far as the selection process goes, even with the best policy, there will always be little grey areas that we can tighten up on.
"So we will look at that."
St Louis promised to give his all for the "Red, White and Black," although he gave a cagey response on his relationship with the TTTTA's administrators.
"I have no problem with Aaron Wilson and Yuvraaj Dookram and I never have a problem with any players," said St Louis. "In fact, I am one of the most liked players in France because I am a very straightforward person. It is only in Trinidad that I have problems because I speak out about corruption and nepotism and so on.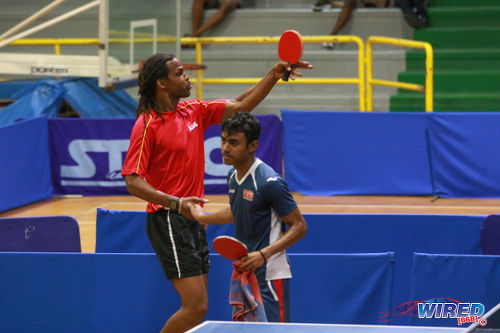 "I am willing to go and play and try my best but this situation could have been avoided and should have been avoided. My belief is that NSOs cannot handle their own affairs because they are totally incompetent. Imagine Aleena is saying that I wasn't considered for selection because I didn't send in my passport and shoe size.
"[…] But I am willing to work and, under whatever conditions, we will put our best foot forward to represent Trinidad and Tobago. But, believe me, this is not the best situation."