Trinidad and Tobago Pro League players are uneasy, "starting to panic," one of them told Wired868. He and a couple of his mates are of the view that the Pro League had its work cut out for him to ensure that the competition stays afloat in 2018.
As things stand, there is as yet no word on the status of the League that should have started in the first week of March, Government has stopped its monthly TT$50,000 subvention to teams, the cash-strapped clubs—led by the defending champions—are talking about offering basic monthly salaries of TT$2,500-TT$3,000 across the board and one club owner has in fact gone so far as to say that Pro League players should look for other jobs; not instead of football but along with it!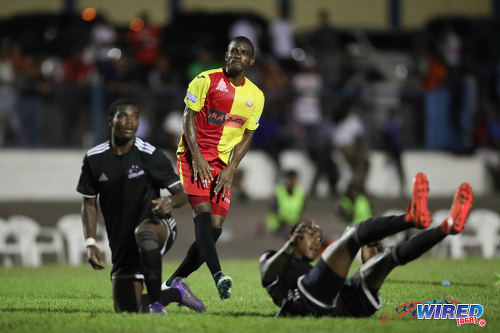 "In the last three days," said veteran defender Yohance Marshall, who won last season's Pro League with North East Stars. "I've received over five calls and over five different people message me (to find out the status of the League).
"People want to know what's really going on in Trinidad and Tobago [football] right now […] A lot of players are panicking right now. And I'm not only talking about the players who are based in Trinidad. Players abroad who are thinking about coming back for a season or half-season too, these players are starting to panic."
Just a few short months ago, the Derek King-coached North Stars unit celebrated their second Pro League title before their home fans at the Arima Velodrome and put an end to the developing W Connection/Central FC duopoly. It is an achievement which now leaves a bittersweet taste in the mouth of the 32-year-old Marshall and those who were associated with the Stars last season.
Like so many others, they are now out of contract, unable as they were to agree terms with Stars. A few key players from the team were lured away by Hydrotech Central FC to represent them in the opening phase of the Caribbean Club Championships contested a few weeks ago in Trinidad and the Dominican Republic.
Marshall affirms that the Stars, as defending champs, are "setting a dangerous precedent" for the rest of the League and so the players have reason to be concerned.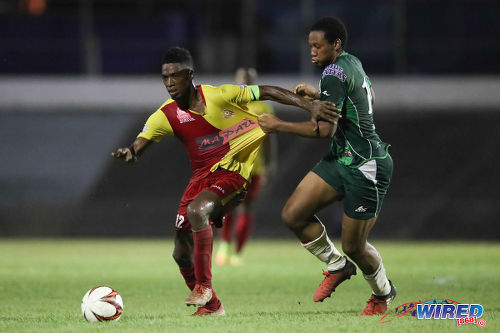 It is a view shared by Densill Theobald, one of the triumphant Stars players who took up Central's five-week contract offer. According to "Bleeder," as the former India and Scotland-based midfielder is known in local footballing circles, the current goings-on in local football have given rise to an attitude of 'hustling.'
"Yeah, it is [becoming a hustle]," the 35-year-old member of this country's Germany 2006 World Cup team told Wired868. "And you have to make use of what you are faced with. […] In real footballing terms and in real footballing nations, these things are not possible. It's not possible because what kinda stability are you talking about?"
He explained that the decision to represent Central made by him and by some other experienced players was an attempt to maintain some sort of pride for Trinidad and Tobago despite the financial challenges in the football arena at this time.
"Most players, if not all players, were out of contract at the end of the 2017 season," Theobald said. "Now, we had a situation where W Connection and Central FC were the representatives for T&T in the CFU qualification stage. […] At Central, they could not do more than offer players a five-week contract because of their situation with the sponsorship. They are not going to contract a player from January to December when you are not sure about the Pro League status…"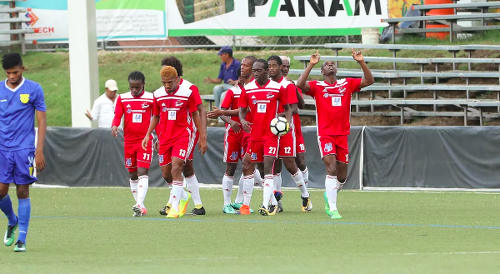 Hydrotech, the title sponsors for 2017 Trinidad and Tobago Super League (TTSL) winners Guaya United, pumped roughly TT$250,000 into Central FC to help cover costs for the CFU tournament and, according to Central's general manager David Muhammad, the two entities are in dialogue over long-term plans as well.
Central's new sponsorship enabled them to secure the services of several players who had had the experience of representing Trinidad and Tobago at international level, including Cornell Glen, Theobald's teammate at the FIFA World Cup in 2006.
But will Central secure sponsorship for the long haul as they greatly desire? And will other TT Pro League clubs raise the necessary finances to run their respective clubs efficiently for the 2018 season—assuming, of course, that there is going to be one.
On this last question, Marshall, Theobald and a third Pro League veteran—JP—who spoke to Wired868 on condition of anonymity, are far from certain.
"The way things are right now," JP said, "I don't think I would be able to put my head on a block. From my end, things are looking very, very shaky. What [Central FC managing director] Brent Sancho and they are talking about is really crazy. I know they are saying the players should understand the situation of clubs but it's really, really crazy."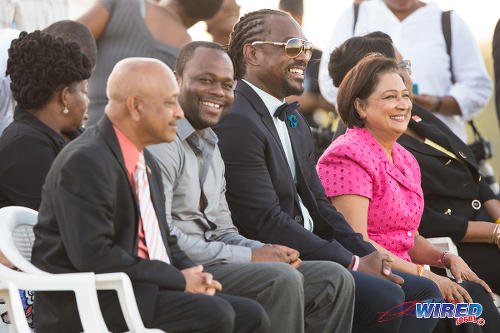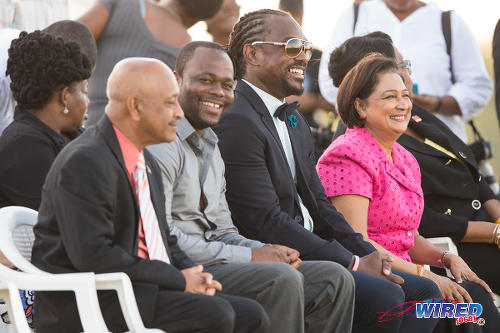 Marshall admitted that he does not know what his future holds and said that any decision he makes will be based on "the opportunity which is best for myself and my family."
"It's a real touchy situation when you look at it and it's something that people have to come together to find the best resolution for," said Theobald, who noted that he had returned to play professionally in Trinidad so as to be closer to his family. "[We need] to hear from the organization to hear the organization's perspective in terms of why they could only offer TT$2,500 to $3,000 a month."
Saying that his immediate future could lie with Central FC if both they and the League sort out their business affairs, he added this:
"We also need to understand it from a player's perspective too, in terms of the commitment and sacrifices you are asking of a player to be professional with that kinda [salary] you're offering players at the end of the month…"
The threesome agreed that it would be difficult for a player to make ends meet on a TT$2,500 to TT$3,000 monthly salary.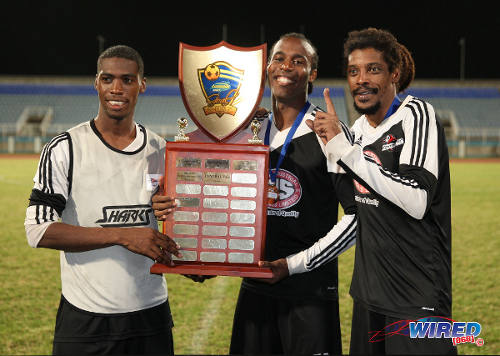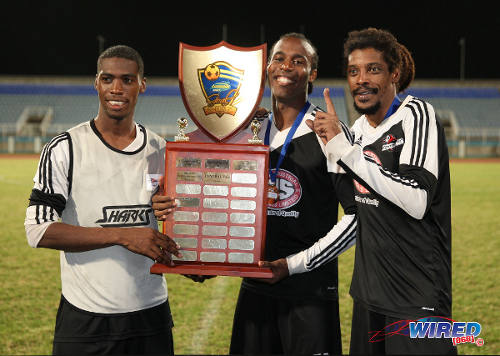 "I think it's difficult to even consider a $2,500 salary for a full professional," said Marshall. "It's almost impossible. I don't think guys will want any part of that.
"They have to travel to a training session or fill up their tank with gas so much times for the week, maybe rent or mortgage or whatever. […] And this is outside of football. We aren't talking about if you have to buy football boots yet; football boots alone is about $2,000…"
Like Marshall, JP is a former Central employee, who is also currently out of contract. He suggested that some clubs may have been using the financial situation to take advantage of the younger players.
"I think they bully the young players into taking contracts from May to December. The younger players definitely need to know how to deal with their own situations too. […] I saw it first-hand with the club I was with. I would just mention it to the manager but I cannot talk on a player's behalf when it comes to negotiating their contract."
Saying that the base salary at his last Pro League team would have been around TT$2,500 to TT$3,000 a month, he revealed that, at the upper end of the spectrum, some senior players were able to take home from TT$7,000 to TT$8,000 monthly.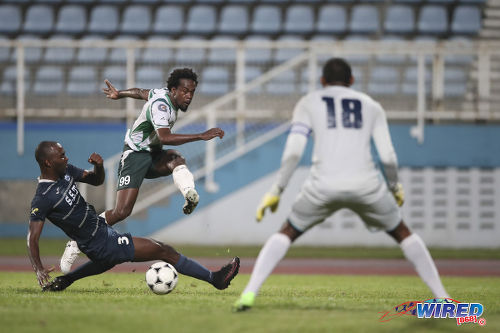 A senior man with over 30 caps for Trinidad and Tobago, he insists he won't be bullied.
"I definitely won't sign a one-season contract from May to December," he said. "I would like to sign a contract where I'm getting a salary in the off-season."
"Right now, I'm not looking for anything overseas," he added, "but if anything pops up, I will definitely take up the offer."
But Marshall's experience in Mexico with Murciélagos might raise a red flag.
"It's coming down to crunch time and a lot of leagues are starting up," the national player told Wired868. "Players are wondering if they have to take this money being offered in the Pro League. People don't want to take this $2,500 because it's basically no money."
Marshall noted, however, that similar things were happening "all over the world" and explained that he had left the club because salaries were not always paid on schedule.
"It happened to me in Mexico," he said, "hence the reason I left. They were not paying on time. You have to be able to take it—or try to take it. But sometimes it becomes unbearable…."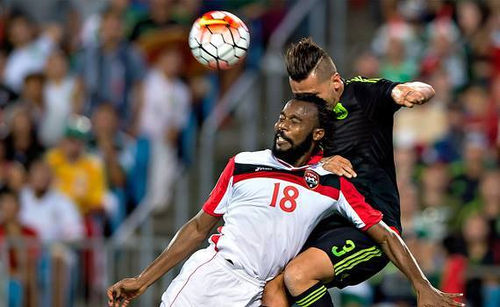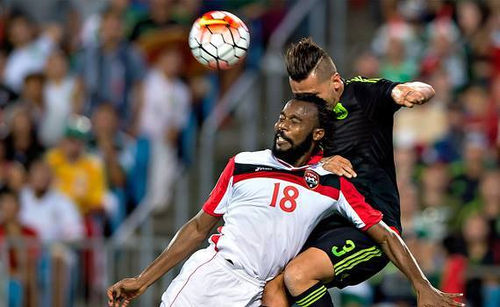 Marshall explained that the straw that breaks the camel's back is not receiving a salary below what you think you are worth; it is, the former Murciélagos central defender said, knowing that you are being paid below your proper grade and still not getting your money on time.
According to him, this is the real reason it was difficult to get players to focus solely on football for much of last season.
"If a man know he's going to get his salary on the fourth of the month, then he would be good because he'd be expecting his money at that time," Marshall explained. "If he has bills, he could pay them. But sometimes you are not sure when you are getting your salary so men guessing."
"Yuh could tell a man don't focus on that," he ended, "but sometimes there are brothers who are in extreme need of the little bit of money they are already collecting. So there is only so much you could do."
Editor's Note: Click HERE to read Part Two as Pro League players talk to Wired868 about the issues dogging the top flight competition and suggest possible remedies. These interviews were conducted before CEO Dexter Skeene quit his post on Friday 2 March.