Shiva Boys Hindu College midfielder Tyrel "Pappy" Emmanuel was included in the Trinidad and Tobago Men's National Senior Team training squad for the first time this week, as the Soca Warriors prepare for their first outings of 2018 away to Guadeloupe and Martinique on 20 and 23 March respectively.
Emmanuel was the only current National Under-20 Team player drafted into coach Dennis Lawrence's 17-man local-based training squad although the Warriors coach also found room for another Shiva Boys student in young winger Quinn Rodney, who is now at W Connection.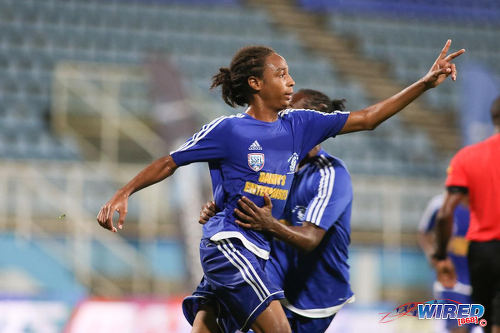 There might have been a third player from the 2017 Secondary Schools Football League (SSFL) competition but St Anthony's College student and National Under-20 Team forward Jaydon Prowell declined the invitation as he is preparing to head overseas for a trial.
"These are players that I think would be potentially able to help Trinidad and Tobago football [in the future]," said Lawrence. "[…] These are the players who I felt could come in and push for a spot. It also is good for them to come in and be around the senior players."
Lawrence, who addressed the media at the Ato Boldon Stadium in Couva, also announced new call-ups for Central FC defensive midfielder Rhondel Gibson and Defence Force winger Reon Moore, alongside regulars like Point Fortin Civic custodian Marvin Phillip and W Connection defender Alvin Jones.
However, he spoke at length too about the issues within the cash-strapped Pro League and their impact on the National Senior Team.
The Pro League was initially scheduled to start in early March but CEO Dexter Skeene announced his resignation from the struggling body last Friday and there is now not even a proposed launch date although Skeene spoke vaguely in an interview with Wired868 last week of a possible mid-April start-up.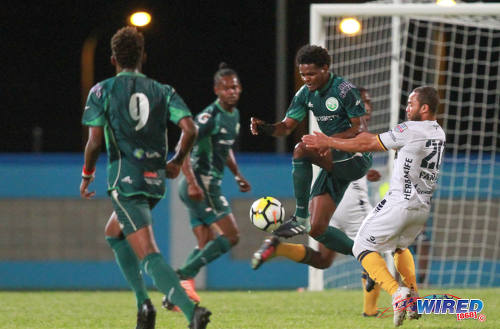 "This is a tricky situation that we find ourselves in because the Pro League season hasn't started [and] most of the clubs are a bit unaware now [about] what is the position with the Pro League," he said. "So in terms of our training preparation, we are at a disadvantage straightaway—for our local players in particular. Most of them have been active in their own private and personal way but sometimes it is not sufficient.
"So we are putting together a group to see if we can get them as best prepared as possible [with] what I would say is a microwave pre-season to be ready for these two games."
The financial uncertainty around the Pro League has caused an exodus of local talent in the last two seasons with close to 30 players from Trinidad and Tobago's unsuccessful 2018 World Cup qualifying series now playing abroad. At present, most of the Warriors play in second and third tier competitions in the United States or more exotic locations like Honduras, El Salvador, Vietnam, Azerbaijan, Lithuania, Kazakhstan and Saudi Arabia.
Owing to the timing of Trinidad and Tobago's clash with Guadeloupe, Lawrence expects to have only his foreign-based players on match day.
The head coach dismissed the notion that either team would be straightforward opposition.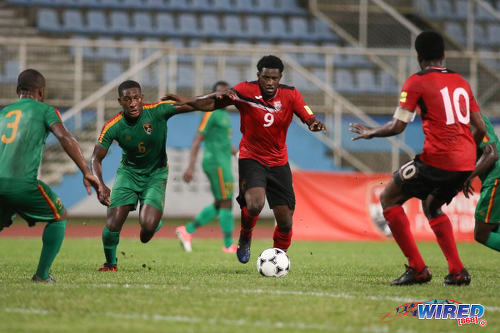 Trinidad and Tobago have not lost to Guadeloupe since 1989 although their last two outings ended in draws in 2007 and 2008. Martinique have always offered stern tests, though, and, two years ago, the French islanders defeated the Warriors in extra-time in a result that had damaging repercussions for then coach Stephen Hart.
Lawrence, who led the Warriors to draws against Grenada and Guyana last November in Couva, suggested that his players now have to earn the right to be favourites again—no matter the opposition.
"I think if we look at it over the last few years, I don't think there is any difference between us and a Guyana, Grenada, Guadeloupe [or] Martinique," he said. "They are all very competitive games for us. What we need to do first and foremost is instead of talking about our superiority over them, we need to go on the football field and show our superiority over them.
"I think to play the likes of these opposition is exactly where we are at. We need to now go out and demonstrate on the football pitch that we are superior to these teams and that is the aim."
Lawrence stressed too that the fate of the Pro League is "massively important" to the future of the National Senior Team.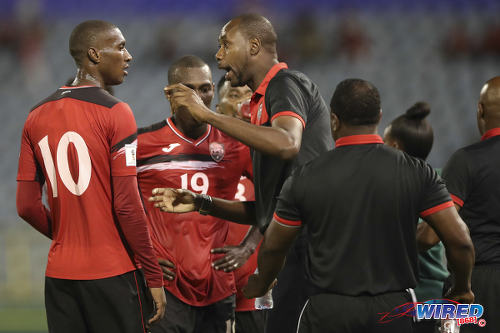 "The national team is as good as your league and at the moment the Pro League, in particular, is struggling," said the Warriors coach. "I think the Super League is a bit more stable at the moment…
"The Pro League was introduced in 1999 and […] it is no coincidence that […] we have been regularly making the Hex [since then]. It just shows the importance of the Pro League."
(National Senior Team 17-man local-based training squad)
Goalkeepers: Adrian Foncette (Police FC), Andre Marchan (Defence Force), Marvin Phillip (Point Fortin Civic);
Defenders: Curtis Gonzales (Defence Force), Alvin Jones, Triston Hodge (both W Connection), Kareem Moses (Unattached), Josiah Trimmingham (Club Sando FC);
Midfielders: Tyrel Emmanuel (Shiva Boys HC), Nathaniel Garcia (Point Fortin Civic), Rhondel Gibson (Central FC), Kevon Goddard (W Connection);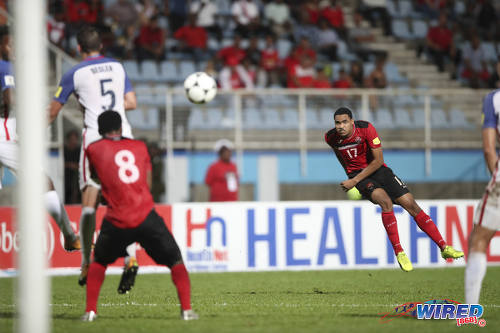 Attacking midfielders: Kathon St Hillaire (St Ann's Rangers), Reon Moore, Hashim Arcia (both Defence Force), Quinn Rodney (W Connection);
Forwards: Akeem Roach (Unattached).