Scene: Balisier House. Attorney General Faris Al-Rawi and Minister in the Ministry of the Attorney General Fitzgerald Hinds stride purposefully up to the secretary.
Faris: My goodly madame secretary, it behoves me to solicit you for an acute convocation with the Honorable Dr Prime Minister over an affair of grave reverberations.
Secretary: You asking if who soliciting? Yuh want to me to tell you who will be vibrating in that f*****g grave?!
Fitzie: No, no. Sorry ma'am. Let me translate. He is just saying we need to see the Boss real quick. It's urgent.
Secretary (sucks her teeth): So why he didn't just say so? The Prime Minister is meeting the Sport Minister about the spate of sexual harassment cases in the USA these days. You can just walk right in.
(The two men enter the Prime Minister's office and close the door. Sport Minister Darryl Smith is talking excitedly as they enter).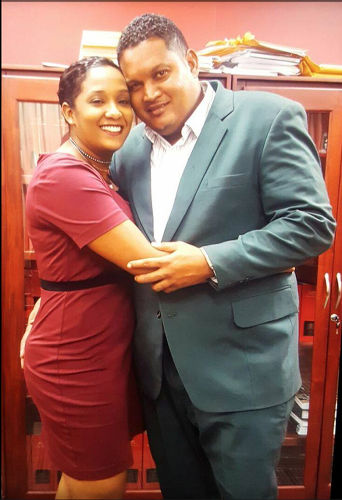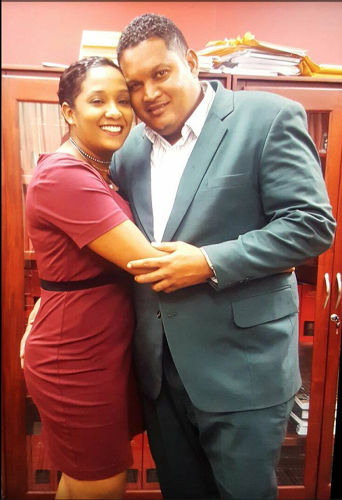 Smitty: … And then the prosecutor asked Jesus: "Please restrict your answer to 'Yes' or 'No'… Did you or did you not—on the pretext that it was the only way to acquire a mansion from your Father in Heaven—lay hands on Mary Magdalene?!"
Keithos and Smitty (in unison): Hahahahahaha!
Keithos (wiping away tears): Oh gorm… You know I thought Glenn Ramadharsingh was the first person to use that line?!
Keithos and Smitty (in unison): Hahahahahaha!
Faris (coughs): Good day Honourable Prime Minister…
Keithos: Yes Faris, what is it? We were… ahmm… discussing golf.
Smitty (Sniggers): Yeah, this talk is only for men with long iron.
Faris: Apologies for being curt, Honourable Prime Minister, but we have a most pressing development. Two eminent businessmen with State contracts from our administration are in a state of agitation after being detained by the Police without charge…
Fitzie: He means Police hold two of our contractors!
Keithos (sits up straight): What?! What the hell is going on here?!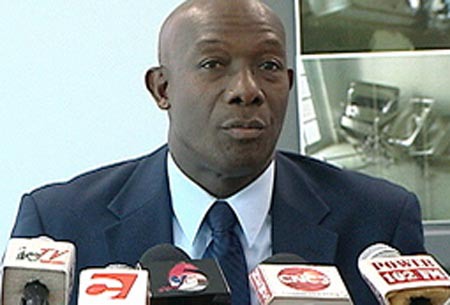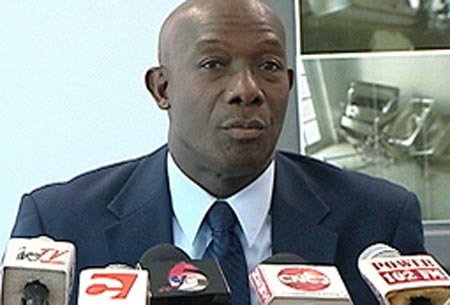 Smitty: Yeah. And who is Curt? And why he wants you to act like him? Does Stuart mind?
Keithos: Smith, you don't have something to pretend you're doing right now?! That's not why I give you a Ministry?
(Smith says goodbye and closes the door behind him).
Keithos: Okay Faris, so is the DPP involved? Do they have attorneys? Where the hell is Dillon? Get on top of this quickly so I can use What's App in peace without any damn journalists harassing me like Archie…
Faris: Regrettably Honourable Prime Minister, the predicament deteriorated before we could apply the wonted prophylactic. As we understand it, the EDR Chamber of Commerce have hitherto laid claim to the streets and are protesting the imposition in the locality of the Beetham Highway.
(Rowley stares inquisitively at Hinds).
Fitzie: Boss, he means people protesting on the Beetham already.
Keithos: Why would people be protesting this on the Beetham? And what is the EDR Chamber of Commerce?
Faris: Honourable Prime Minister, that is the East Dry River Chamber of Commerce. The entrepreneurs in question both reside in the Beetham.
Keithos: Steups. That's what you come in here hot and sweaty for? So Police hold two bandit in the Beetham. How is that PNM business? What you talking bout 'Chamber of Commerce'?
Faris: Honourable Prime Minister, both men, Kenneth "Spanish" Rodriguez and Ancel "Chemist" Villafana, have six and seven figure HDC contracts under our administration.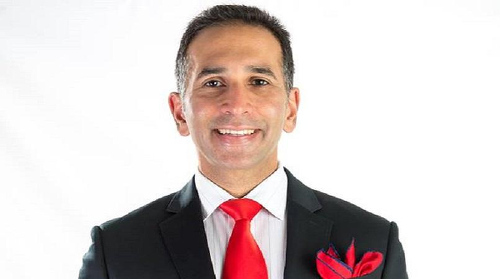 Fitzie: Boss, they got the Chamber of Commerce idea from us. After Patos started to call them 'community leaders' and not 'gangsters'—so he could justify meeting with them—they decided they liked the idea so much that they built on it.
Faris: They have also started referring to their get-togethers as 'board meetings' and 'retreats'. It has evoked much uncertainty among our Police Service who are no longer sure as to whether the Anti-Gang Legislation still applies.
Keithos: Are you two mad? These men are not contractors. They are criminals!
(Al-Rawi and Hinds look confused).
Faris: Forgive me, Honourable Prime Minister, but what is the dissimilarity?
Keithos: Steups. Let me make it simple enough for you to follow Faris. A real entrepreneur, like a contractor, is someone who sees an opportunity to provide a service for the benefit others in the country and sets a price for that service that allows him or her to meet demand and make a profit within the scope of what the users of that service can pay.
A criminal is someone who sees an exploitable situation and through scheme-ish means or even under the threat of menace tries to get money or benefits that they have not worked for or are not entitled to.
Faris: Thank you for your explanation, Honourable Prime Minister. By that yardstick, which one of these entities is or is not a criminal enterprise: Nazim Baksh's A&V Oil and Gas Company, the Sinanan family's KallCo, John Aboud's Fouraime Enterprises or Cedric "Godfather Burkie" Burke's Rasta City?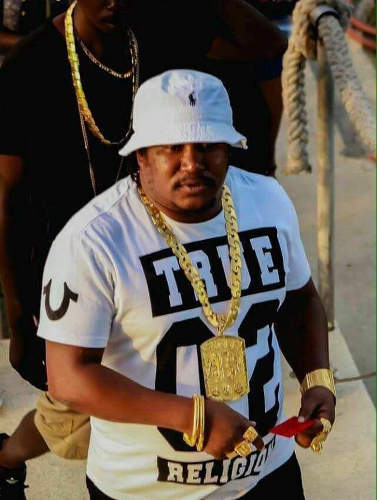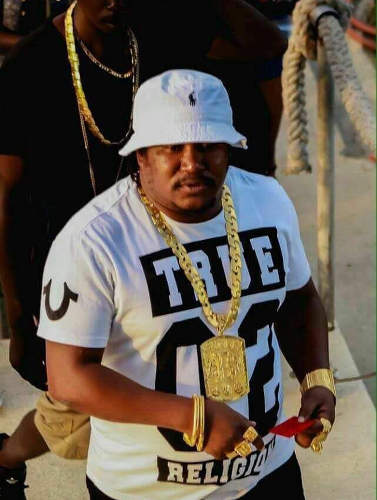 (There is a long pause as all three politicians stare at each other).
Keithos: Tell the Police to release the two businessmen straight away if there is nothing to charge them with and tell Marlene to send some hampers to the East Dry River Chamber of Commerce right away, with our regrets—quietly!
And tell my secretary to dust off that "Zero Tolerance" speech for me.
Faris: Are you alluding to the meandering diatribe which suggests that crime was tolerated before but is suddenly taboo now—even as we give dodgy gangs like KallCo renewed license to plunder the treasury while they are under investigation for the same transgressions?
Keithos: That's the speech!
Faris: Yes, Prime Minister.