At 17, Kishon Hackshaw is not just your typical teenage schoolboy with dreams of making it big one day but with no interest in putting out the blood, sweat and tears that success often demands.
The Trinity College East student is a hardworking student with a genuine enthusiasm for football who is prepared to put in the extra hours to service his plan—it's much more than a dream—to make himself into a successful scholar, pro footballer and/or business owner.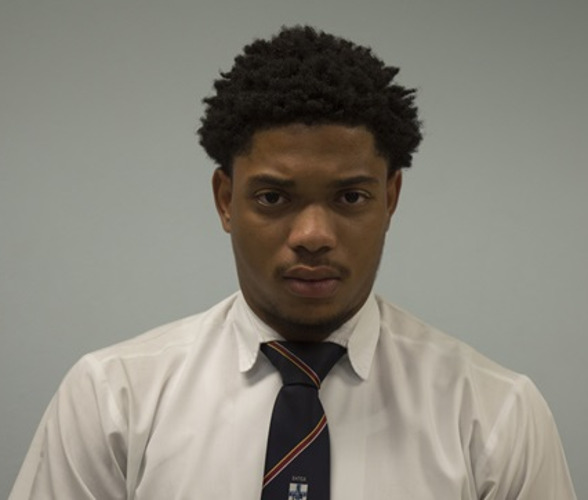 Hackshaw boasts a productive and enterprising spirit and has the good fortune to possess a high level of skill on the field, enhanced by his speed on and off the ball and his ability to use both feet equally well,
His long-term goals in the sporting arena are based on short-term success in the academic sphere; Hackshaw has not the slightest doubt that his football future is linked to his performance in the classroom and he has the drive and the determination and the clear-sightedness not to neglect either and service them both consistently
Unselfish enough to be well aware of the plight of his peers, Hackshaw laments that youth development is sorely neglected in T&T football and one of his big regrets is that no special attention is given to this critical area of local sport. If there was one thing he could change about local football, he says, it would be that.

As far as football outside of T&T is concerned, Hackshaw has his eyes on two professional football players who both have qualities that he admires; the first is the Brazilian Robinho who played for Real Madrid and Manchester City and the second is Philippe Coutinho, who plays for Liverpool in the English Premier League.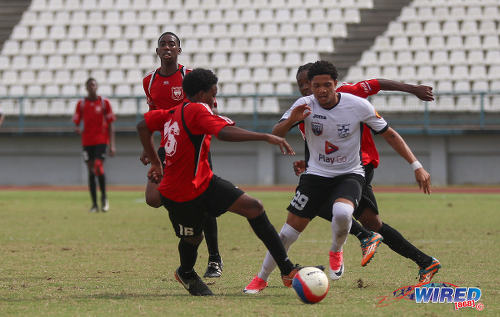 Do you have a nickname you want to share?
I don't really have a nickname, but I'm usually called "Derrick," which is my middle name, or "Kish" or "Hackey."
What is your date of birth?
26 February 2000.
What is one thing most people do not know about you?
Everybody mostly knows everything about me; I'm an open book.
How would you describe yourself as a person?
I'm a kind, funny, hardworking person.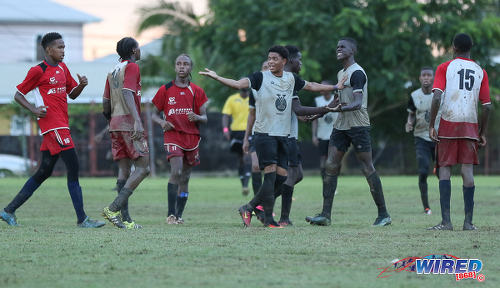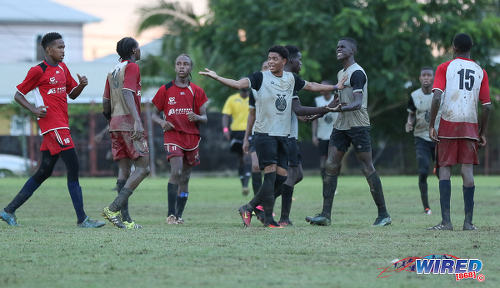 What do you do in your free time?
I enjoy playing video games and chatting with people.
What do you hope to do when you finish school?
When I finish school, I'd like to establish my own business, [earn] a scholarship or play professional football.
What kinds of business ventures interest you?
Clothing and sporting equipment.
What would be success for you as a player?
I want to get people to see my performance so that I can get a scholarship or get a professional coach to see me and sign me up for his club.
Do you play with any clubs currently?
Yes. North East Stars.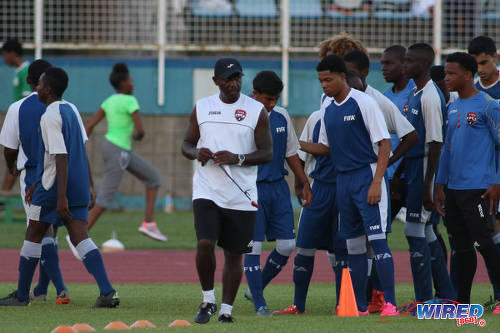 Who was/were your most important coach/coaches and why?
That would be Dale Toney at [T&TAYSO].  I started off at [T&TAYSO]. He was the coach who helped me develop my technique and the basic fundamentals of football [such as] passing and controlling [the ball].
What makes you stand out as a player?
I would say [my] speed and ability to use both feet.
Who is you favourite player, local or foreign, and why?
I have two favourite players.  [I like] Robinho because he is a very skillful player and he is very confident when he is on the ball, and Philippe Coutinho because he's very technical and has the ability to shoot from far.  [Also], his dribbling and pace is high.
What has been your best moment in football so far?
[My best moment was] in 2015 when we played against Naparima in the Mannie Ramjohn Stadium. I picked up the ball from our half, dribbled through the team and scored.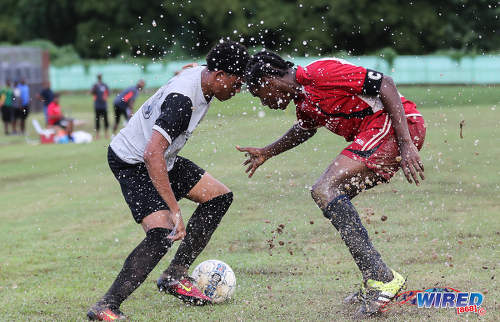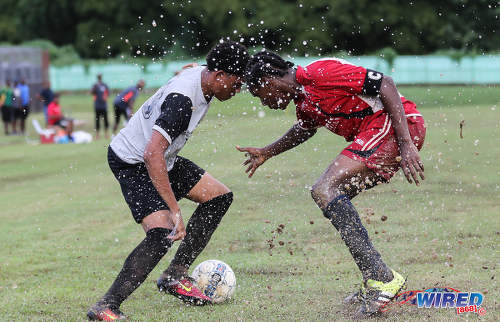 And your worst?
[My worst moment] was recently, [while] playing Valencia Secondary [in the Coca Cola Intercol East Zone final]. I took the first penalty kick and missed.
How do you feel about local football?
I find local football to be a bit slow and [there is a] need to focus more on youth development. Many of the local teams like to encourage and engage in minor leagues [without] really focusing on youth development. We don't have proper facilities and infrastructure to allow the youth to develop and become better footballers.