Prank or otherwise, there is nothing funny about rape. We are a nation which has seen its fair share of rapes over the years, many of the victims in their early teens. Despite the large number, however, I can remember not one single occasion when a rape was thought to be a laughing matter. Yet, somehow, it, like murder, is not taken seriously by the authorities.
So the reaction of the Education Minister recently when a video surfaced on social media that appeared to show a young man from one of the so called "prestige schools" in the act of raping another, whose screams filled the air, must give pause. Immediately, even before an investigation was launched, Minister Anthony Garcia dismissed the video as "a prank."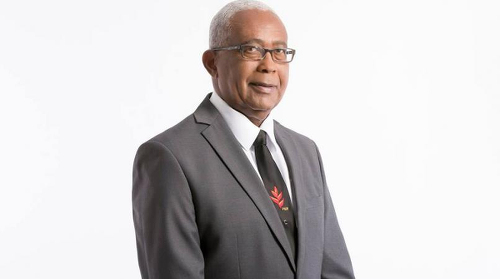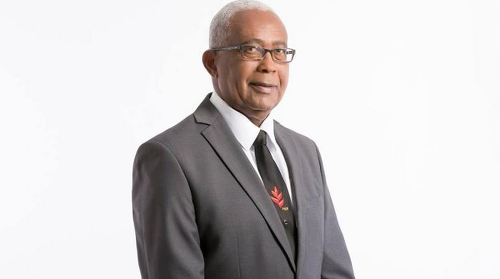 Really, Tony? A prank? One cannot but be aware that prestige schools seek to protect their reputations at all costs. But a "prank"? So why, pray tell, were we told that individuals have been suspended? For a "prank"?!?
In a nation where no one is ever held accountable for anything, where white collar criminals operate with impunity, where the generally accepted procedure relies on the instinctual psychological defence of denial—praying that in nine days' time another distraction will surface to refocus the nation's attention away from the current phenomenon onto another—can we expect anything to come of this?
And is it completely immaterial that the current MoE was at one time principal at the school in question? Can one blame the public for being sceptical about the possibility of an independent, objective investigation taking place?
It is obvious to all, perhaps with the exception of the Minister and his red-eyed sycophants, that the knee-jerk response of slapping a ban on cell phones in schools is definitely not the solution. But it has long been recognized by all who have eyes to see that, as far as dealing with the issues plaguing our education system in the 21st Century is concerned, the Education Minister is in way above his head.
Was not his first public statement something to the effect that "there will be no sex education taught in our schools"? In 2015? Please! Many of us thought it was a joke.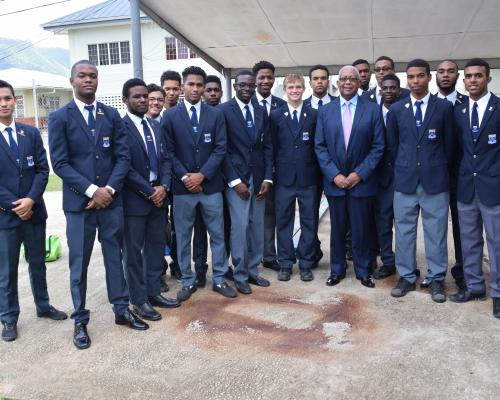 And we laughed not with him but at him when later he did make a joke about his being "the best woodsman" in T&T. The bad taste must be a PNM thing because his colleague and political leader subsequently amused only the other dinosaurs, male and female, in Parliament when he joked that women, like a golf course", needed special grooming.
What further evidence do we really need of the intellectual bankruptcy of our so called "leaders"? Should we really be surprised that the entire Ministry of Education is incapable of addressing the challenges facing today's students?
How can they be unaware of the importance of the cell phone as a learning tool? Does the Education Minister and his minions really believe that, in today's world, cell phones are merely for making and taking phone calls and sending and receiving messages?
Ban cell phones from school? Oh, of course! Who needs a cell phone when penmanship is available for all and sundry? Improve your handwriting and you can safely forget all that stuff like critical thinking, analytical skills, problem solving skills, mediation, etc.
What the Education Minister's knee-jerk response reminds me of is the situation regarding the speed limit.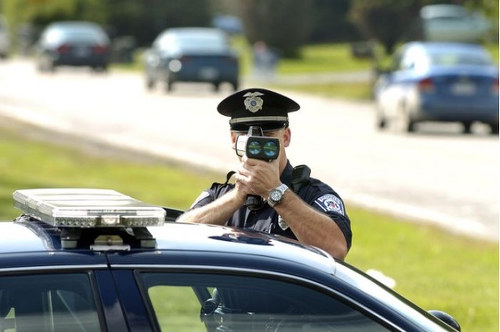 Up until relatively recently, we were told that speed kills. Then came the speed guns, which enabled the highway patrols to fill the State's coffers with the proceeds from speeding tickets; so many tickets were issued that there were hefty benefits for the Treasury.
Lo and behold, there came the cry that 80km is unacceptable; the speed limit, the clamour became, should be raised. Some lobbied for 120km, some settled for 100km. Parliament has now approved the change. We are now allowed to speed along some highways at 100kph. Suddenly, speed doesn't kill anymore.
That will appeal to and appease only the simple-minded and the intellectually challenged. The truth is that moving from 80km to 100 km will do as much to save lives as banning cell phones in schools will do to prevent rapes and fights. It is a delusion similar to the Minister of Finance's belief that taxing the population will generate wealth to make up the necessary revenue shortfall to service both his mega-projects and his ego.
It is time that someone tells members of the Baby Boom generation, those intellectual sloths in the Ministry of Education, in the Ministry of Finance, in Government generally, to get out of the way and make way for innovative ideas, fresh thought and new thinkers, in fact, for thinkers rather than tinkerers.
Today's 12-year-olds will be in the workforce until 2065; that is the era for which we need to prepare them, not, dammit, the days of the donkey cart and donkey logic.