My interest in football is at best tangential. But I love drama in all its forms and last night I was perfectly placed to experience it all.
As a Trini, I have over the years lived through the Soca Warriors' ups and downs, and the Jack Warner horror show. As the mother and wife of Peruvians, I have experienced first-hand the trauma associated with eternal striving for World Cup glory and even reported on a T&T vs Peru clash live and direct.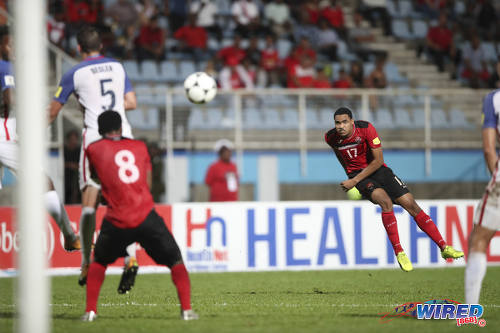 Now, as a Panama resident with a Peruvian helper in the house, I was on hand last night to witness what VS Naipaul described as "incredible scenes." And yet, in the blink of a tired eye, I basically missed it all.
I was vaguely aware that three matches were being played simultaneously that would yield crucial qualifying results. My son's school and my office issued warnings that extra-curricular activities and working hours would be stopped at 3pm to avoid the total traffic gridlock that resulted from Panama's last close call with advancing to the finals.
My 7-year-old son was miffed that he had to miss his football practice because of totally pointless football which did not include Real Madrid—he has not yet worked out that Real Madrid and Barcelona belong to the same country and that club and national football are not one and the same.
But as I sat on my balcony that evening, stuff started to filter through. Shouts from Panamanian neighbours; bets being made via phone between my helper and her equally Peruvian boyfriend, who is currently resident in California and whom I have never met (nor has she!); the complete radio silence from the husband in Peru; Facebook posts from Couva; the complete absence of traffic on the streets or lines at the supermarket.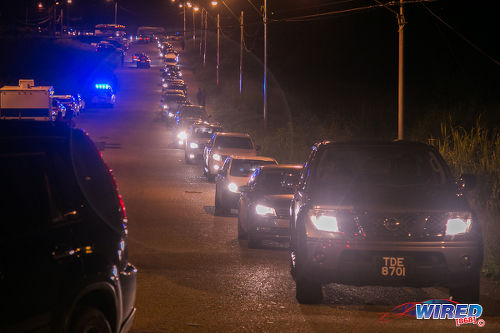 So, I idly checked in now and then on the scores. I knew that T&T were not making it to the World Cup and had also heard dreadful rumours around the office—largely dominated by Spaniards and Argentinians—that the mighty Messi might not be going to Russia. Shrug. I had not been on Wired868 for a while.
Peruvian FB friends started to pop up with photos of red-striped faces heading to the national stadium. My WhatsApp yielded clapping and Panamanian flag emojis. And I continued to surf.
Peru-Colombia 0-0. Panama-Costa Rica 1-1. I yawned, not even checking the T&T score, the nearly 30-year-old November 19 trauma still real.
Bedtime for the son, storybook time.
For the space of a fateful 45 minutes, I left my laptop and settled into bed beside my son to read him his nightly story. He has a Jedi mind-trick that he does on me. At the end of the designated story, he demands, "One more hug-up." I try to count to 100 to avoid falling irrevocably asleep. That usually doesn't work and I wake up at 3am, ruined for work the next day.
This time I survived. I emerged onto my balcony again and opened my laptop. Strange, conflicting noises were floating around the neighbourhood.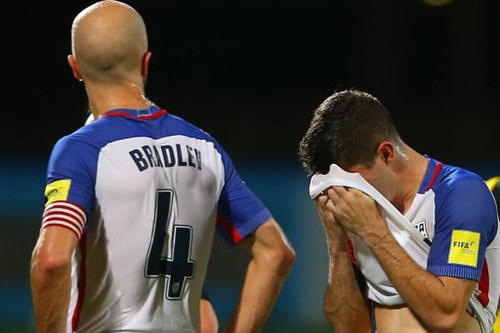 And there it was. It took me some time to work out all the intricacies of the repercussions. The points, the goals, the relative relegations and razor-edged ifs, buts and maybes. But it seemed that underdogs had prevailed everywhere. Panama, Peru AND T&T had won!
Of course, having posted a "Wait, what??" to Facebook, I learned that Peru had drawn but lived to survive for another shot at the finals against New Zealand (Wait, what?), that Panama had beaten Costa Rica 2-1, and that T&T, the Warriors, had finally exacted vengeance against the US of A by kicking their collective asses 2-1 in Couva, thereby allowing Panama to advance to the finals.
Energised, I googled furiously and read about nuts vendors chanting to the US team, "We are not going but neither are you!"; saw video clips of Panamanian commentators crying and celebrating wildly; and witnessed Peruvians frantically searching for airline tickets to New Zealand online.
Having clarified as much of what had occurred as my limited football brain would allow, I retired to bed. Half-hour later, my Peruvian helper knocked on my door.
"Excuse me, señora," she said, holding out her phone, "can you please talk to my boyfriend and convince him that I was with you during the match and not with another man?"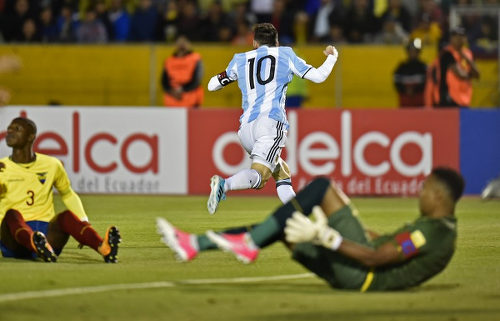 And that is how I ended my night. By talking to a very drunk Peruvian whom I had never met, assuring him that his online girlfriend had been on my balcony the whole time and that WhatsApp coverage is not reliable in that section of the house.
I woke up at 7am the next day, ready to take my son to school only to find that a national holiday had been declared and that no school would be taking place. I, of course, still had to go to work. But there was a certain smug satisfaction to be gained by waving grandly to every Panamanian I encountered and saying, "You're welcome!" (I plan to have a T-Shirt made). There was also the internal and discreet pleasure of seeing my Argentinian boss looking particularly downcast—at least temporarily.
And, since my son still hasn't figured out the national-level playing thing, no need for crisis management there.
Win-win, I would say. Or perhaps more accurately all things considered, win-win-win.