Defending champions Shiva Boys Hindu College must try to defend their Secondary Schools Football League (SSFL) Premier Division crown without the benefit of their Penal home ground, after the SSFL general council yesterday declared the venue unfit for matches at this level.
The Lachoos Road venue—which is formally referred to as the David Williams Recreation Ground but otherwise known as the "Dog Patch"—was condemned by the majority of Premier Division schools who complained about the poor facilities and high security risk at the unfenced venue.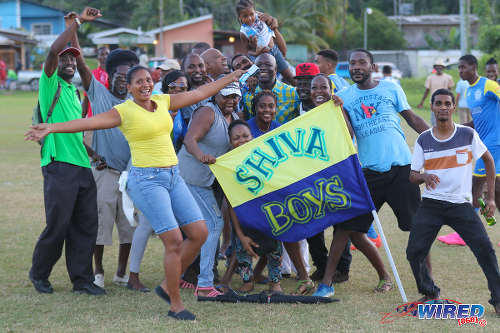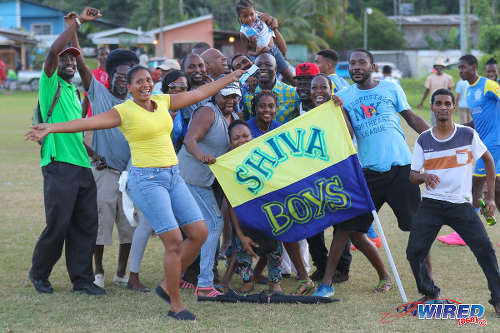 Last year, Shiva Boys played all their home matches at the Penal ground, en route to a record 37 points in the competition. But they will not have that luxury this season—effectively immediately.
"Basically the schools were saying they didn't feel secure playing at the venue, in terms of the behaviour of supporters at past games," SSFL president William Wallace told Wired868. "It was discussed at length and the principal [Dexter Sakal] agreed that, under the circumstances, he would make alternative arrangements."
With just 24 hours notice to find a new ground for today's contest, the "Penal Princes" accepted an offer from Trinity College East principal Derek West to play their match in Trincity from 3.40pm.

Wallace suggested that the SSFL executive will try to make the Mannie Ramjohn Stadium in Marabella available to Shiva Boys for their remaining "home" games in the league against St Augustine Secondary, St Mary's College and Signal Hill Secondary respectively.
Shiva Boys team manager Sheldon Maharaj told Wired868 that, although he was disappointed to lose their Penal base, the school accepted the SSFL's decision.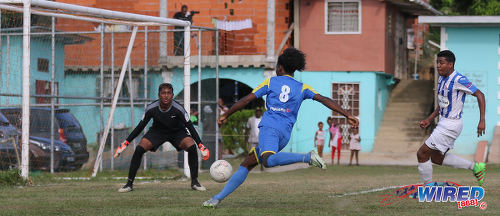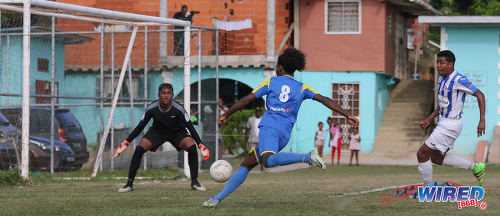 "My principal [Dexter Sakal] attended the meeting and, from what I gathered, he understood the concern of the other schools," said Maharaj. "At the end of the day, the children's safety should always be the first priority, so he agreed to make that move…
"Definitely it is disappointing because your home crowd is your 12th man; but our support is strong and I know—whatever our circumstance—our supporters believe in the school and they will be at our game. They were even there with us in Tobago!"
The SSFL could be forced to take more serious disciplinary actions, though, if Shiva Boys and Fyzabad Secondary are unable to settle queries regarding the eligibility of players Kierron Mason and Maurice Dick respectively.
Shiva Boys had their opening 2-1 win over Naparima College on 8 September overturned once it emerged that Mason, a former 'Naps' student and Trinidad and Tobago National Under-20 utility player, had not been registered 72 hours before kick off as mandated by SSFL rules.
However, it could get worse for coach Hayden Ryan's team after it emerged that Shiva Boys might not have properly addressed another clause in the constitution.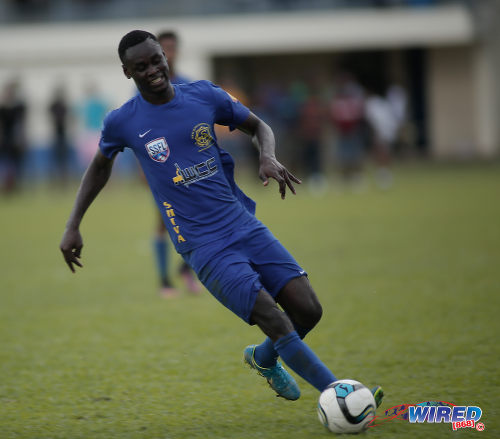 The SSFL constitution states that any player who competes in another TTFA competition from 1 September is ineligible to play in the schoolboys league unless he gets special permission from the school body.
On 2 September, Mason scored a hattrick for Marabella Family Crisis Centre in their 6-3 loss to the Youth Stars in the Trinidad and Tobago Super League (TTSL).
If Shiva Boys applied for the requisite permissions from the TTSL and SSFL, there is unlikely to be any issue. But, at least one school team—believed to be Trinity College Moka—have questioned whether Mason was "duly registered" in light of his outing for Marabella.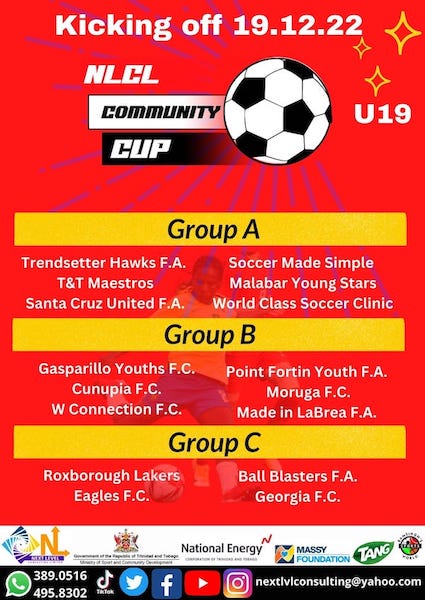 The SSFL constitution states that the penalty for infringing that rule is: "Suspension of the school from further competition in the division for the remainder of the season."
It means, as a worst case scenario, Shiva Boys may find themselves relegated from the Premier Division. The best case, if Mason was not properly registered, is not rosy either—since Shiva Boys used the lanky utility player in every fixture, even after the protest against his eligibility was lodged.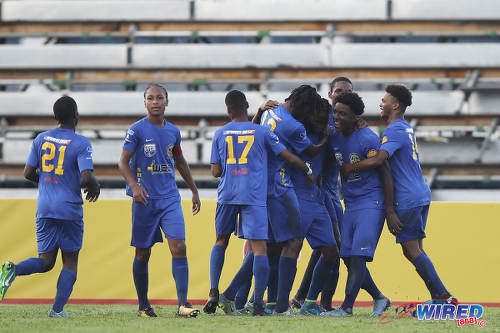 It could mean the south zone titans, who have not been beaten on the field of play this season, stand to lose every one of the 16 points they earned so far.
With eight games left in the 2017 Premier Division competition, there is likely to be enough time for the squad to save themselves for relegation though—if they are found in breach of SSFL regulations. However, Maharaj was confident that Shiva Boys are on the right side of the law.
"I have to say no comment [since the matter is under investigation]," said Maharaj, "but, from my perspective, Kierron Mason is a legitimate player."
There are, arguably, even more serious consequences for Fyzabad Secondary if found guilty in their matter.
In the case of the "Fyzo Tigers", a challenging side—believed to be Naparima College—are querying the authenticity of Dick's CAPE certificate. At present, Dick is a lower six form student at Fyzabad.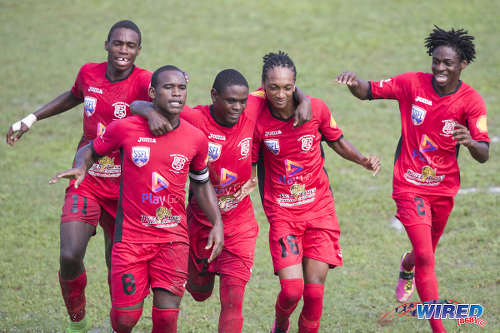 "As far as we are concerned, the documents that we received from Fyzabad meant that Dick was eligible to play," said Wallace. "But we are hearing now that the documents might not be authentic documents. That has not been proven yet [and] we have given Fyzabad until Friday to bring original documents.
"Once they produce the documents and can verify the boy is good, we can continue."
Wallace, who took up the mantle from former SSFL president Anthony Creed earlier this year, admitted that he has his fingers crossed for the best possible outcomes for both schools—for the sake of the league's image. But he said he would not pre-empt the disciplinary committee or interfere with the administration of justice in either case.
The SSFL is in the second season of a three-year million dollar deal with SportsMax while games remain well attended. Last week, Soca Warriors head coach Dennis Lawrence lauded the passion and excitement of the games he saw and said the TTFA's biggest challenge is to replicate that in its national teams.
But there remains much work to be done.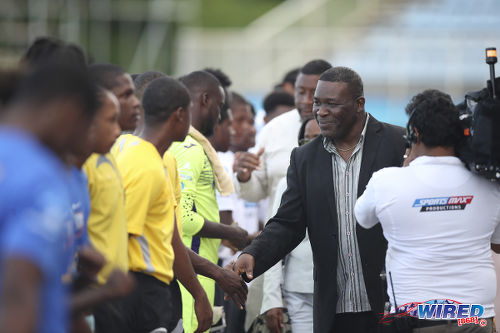 "We are doing so many things to lift the image of the league [with] rules and regulations provided to every school that covers guidelines for registration and everything," said Wallace. "Yet some schools are not doing basic things like providing stretchers for games and I heard one case in which a parent had to actually lift his son off the field because there were no stretchers provided.
"Schools have also gone to play games where they were no security arrangements. We cannot wait for something to happen; we have to be proactive.
"All these things [to be done] are provided in a list to all schools [but] then they come [SSFL meetings] and act like it is the first time they are hearing about it."
Wallace pointed to a first responder medical course—which is being carried on by the Trinidad and Tobago Defence Force—as well as 'B' and 'C' license coaching courses as examples of new initiatives by the current board.
"It is mandatory that all schools send a representative to our first responder course, which [trains their staff on how to react to] stuff like a concussion or heart attack," said Wallace. "[…] We also did 'B' license and 'C' license coaching course and we are trying to empower our coaches to get a better standard at our schools.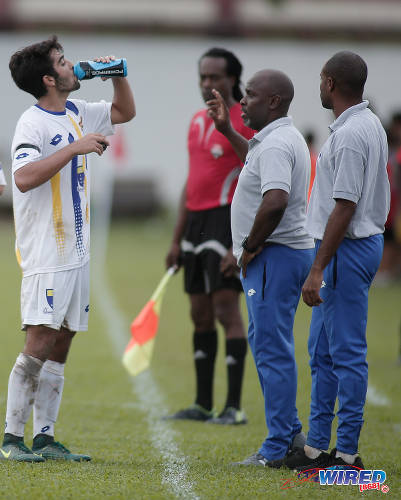 "[TTFA] technical director [Anton Corneal] said to me that he is seeing a certain level of organisation on the field of play that he was very impressed with; and we are getting good feedback from people who attended games.
"But when little things like [the eligibility protests] happen, it tends to throw the spotlight on us in the wrong way."
Last year, the SSFL was rocked by illegibility issues regarding Mucurapo Secondary defender Abdus Ramcharan and Presentation College (San Fernando) utility player Kori Cupid, which led to a late upheaval of the standings.
It meant that Fatima College and Queen's Royal College (QRC) both avoided relegation while Mucurapo went down. And, controversially, the SSFL general council voted that San Juan North should beat the drop—despite being set for demotion by the adjusted standings—and transformed the top flight from 15 to 16 schools.
This time, any decisions made on the status of Shiva Boys and Fyzabad will be done midway through the season with plenty of time for the remaining teams to adjust to the fall-out.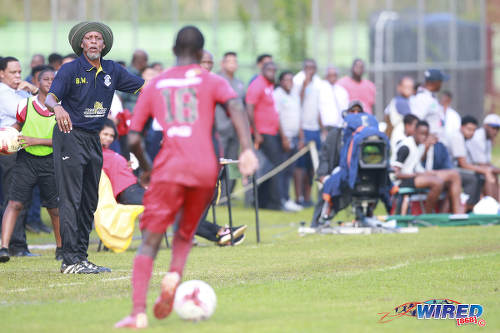 Still, if the SSFL Disciplinary Committee rules against Mason for a second time, it could mean curtains for Shiva Boys' title defence.
Upcoming SSFL fixtures
(Wednesday 4 October)
Shiva Boys HC v Trinity College East, 3.40pm, Trincity;
Carapichaima East v Signal Hill, 3.40pm, Carapichaima;
QRC v St Augustine Secondary, 3.40pm, QRC;
Speyside High v Presentation College (San F'do), 3.40pm, Speyside;
Fyzabad Secondary v St Mary's College, 3.40pm, Fyzabad;
Trinity College Moka v St Anthony's College, 3.40pm, Moka;
Naparima College v St Benedict's College, 3.40pm, Lewis Street;
San Juan North v Fatima College, 3.40pm, San Juan.