All good things, runs the old adage, must come to an end. Uneasy, says a second one, lies the head that wears the crown. If it's not all lies, somebody should send the memo to South.
Southern schools, Naparima College and Shiva Boys Hindu College, have dominated the Premier Division league trophy in its three-year history so far while Presentation College (San Fernando) ran them close last season.
Will there be a chink in the armour this year?
St Benedict's College coach Leonson Lewis is the only representative from the 16 Premier Division schools who declined the invitation to do a full interview. (Click HERE to read the Wired868 story that annoyed Lewis).
Still, Wired868 did get feedback from Presentation, Naparima, Shiva Boys and Fyzabad Secondary—along with a total of 50 words from the St Benedict's coach—on the upcoming season: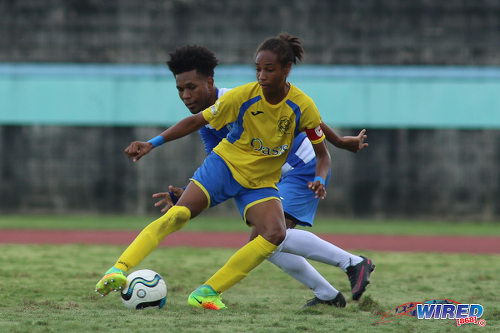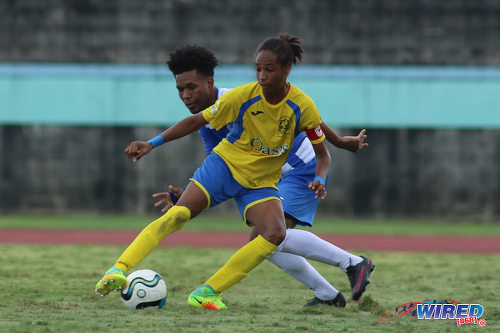 Wired868: Are there any major changes in the composition of the coaching staff?
Leonson Lewis (St Benedict's): No additions to the coaching staff. Same as last season.
Shawn Cooper (Presentation): No surprises with the coaching staff. Assistant is the same as always: Dunstan Williams.
Angus Eve (Naparima): We brought in ex-national goalkeeper Clayton Ince as goalkeeping coach. Brian James moved on. He wanted to do something different, so we added Ince.
Hayden Ryan (Shiva Boys): Same as last year. No changes.
Brian Williams (Fyzabad): Well, presently Kerry Jamerson will be assisting me. As the assistant coaches, we have Eddison Smart and Lee Haynes. We have a core of coaches in school football programmes.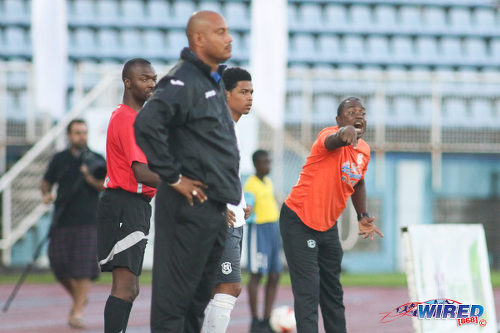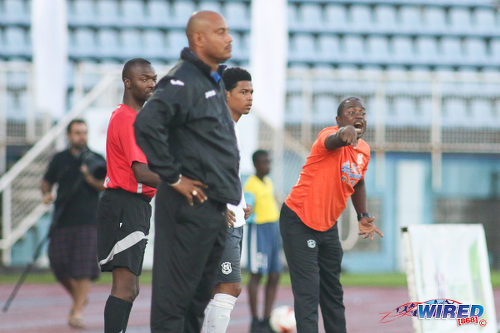 Wired868: Who are your new players?
Lewis: We haven't confirmed any new players as yet. We still have to find out.
Cooper: We did not take in many players but the players we took in are really more support players. We have the ones that we maintained from last year who are going through.
Eve: There are supposed to be some transfers but we can't confirm as yet because I haven't heard if they got through as yet. But we still have the guys who were with us last year who were Under-16 like Renaldo McIntosh and Kodel Frontin.
Ryan: I think we have one or two new players from inside and out but we more or less fielding the same team.
Williams: Can't really say at this point in time but Sharkeel Louison is still in Fyzabad; he is one of the players. And there's young Ken Bhola. Generally, it's a nice balance with the team; they're very much together.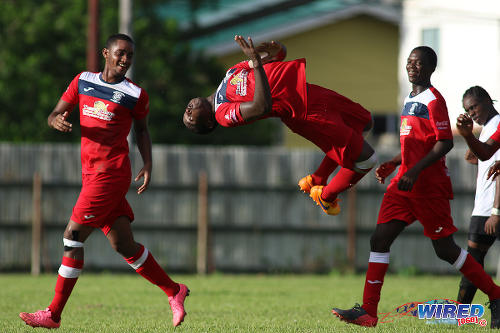 Wired868: Who are your marquee players? Any players on any national teams?
Lewis: I would say Keon Boney and I would say Jevaughn Humphrey. I think those are our two. And I think the captain as well, Dakon Foster.
Cooper: We lost some key players. We don't have [Nion] Lammy. We don't have Kareem Riley. We don't have [Jarod] Gordon. We don't have [James Alex] Lee Yaw; he moved back to the US because he got a university offer. Riley moved onto university and Gordon has passed his time [for being in secondary school] and is trying to get into one of those universities also.
Lammy is the only one who is here still but he got a broken leg in the Pro League so he won't be playing.
We have players who were in the team before. They were on the bench last year and now they will be starters. We have some youngsters like Jerrin Jackie, who is a National Under-17 player. I expect him to pick him Riley's role in the midfield, to try to command the middle of the field.
We have Omri Baird who played last year and should be coming into his own this year. He should most likely be our main striker. I haven't yet decided what structure I'll play but he will more or less be one of our main offensive players.
And then we have other guys. We still have Jordan Riley with us.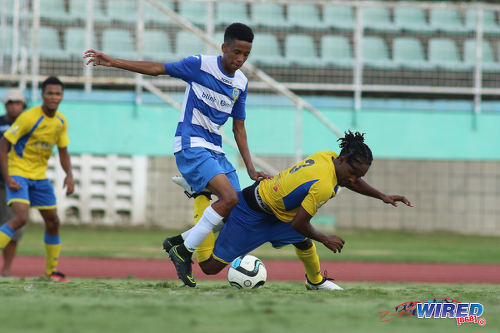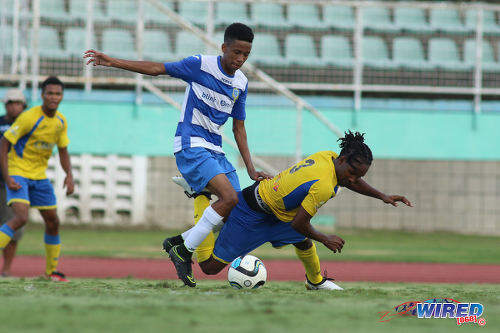 Eve: Well, Tyrique (Andrews). He played at centre-back for Russell (Latapy)'s team that didn't qualify at Under-17s. I think now he has matured last year in our Under-16s and he should push through this season.
Kodel is a left-footed midfielder. I really like the kid. He played with the Under-16s last year and I'm looking for big things from him this season.
I have another kid (whose name escapes me now) who never played national football. But just like Justin Sadoo and Isaiah Lee, who never broke in to national teams before, I think that these kids have the potential to break into national teams if given the opportunity.
Isaiah [Lee] may have to move on; he didn't quite get the required passes but they are still working on his paperwork to see if he could come back or not. They did a query with one of his exams.
Ryan: Automatically, that would be the senior players, who are the experienced players. That comes down to the ones that had success and pulling the rest up so that we have a balanced team. That would be "Pappy" [Tyrel Emmanuel], Judah [Garcia], Yohannes Richardson, Denzil Smith, "Sexyman" [Tyrell Baptiste], Barry Assoon, Quinn Rodney. Everyone inside there.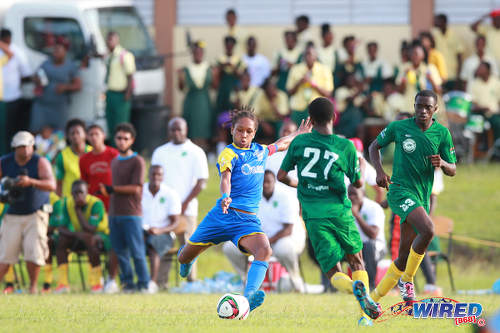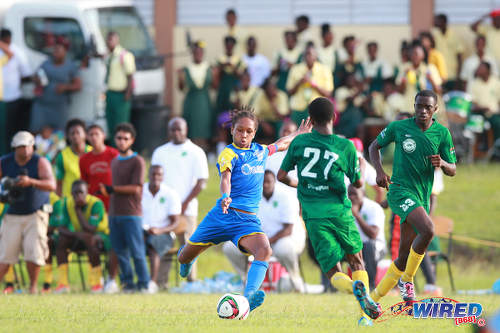 Williams: I've been working with Fyzabad inside a month, the last three weeks; in fact, the fourth of September will be a month that I'm with Fyzabad.
One of the things is that there is a nice, little, balanced team. I don't think there is one player that I could pinpoint as influential at this point in time. What I've been impressed with is the balance of the Fyzabad team. The team is a nice team, very much together.
They are working very cohesively at this point in time. What I can say is that Fyzabad will give a good team performance and, as we go along, we will see some of the stars within Fyzabad.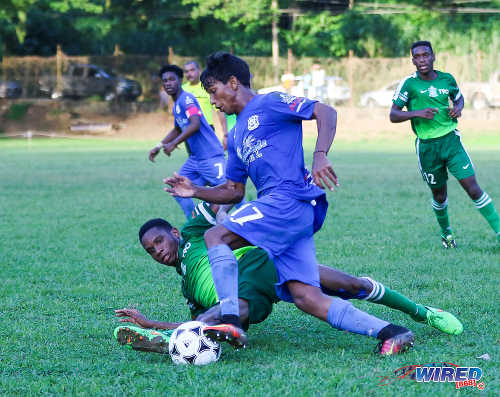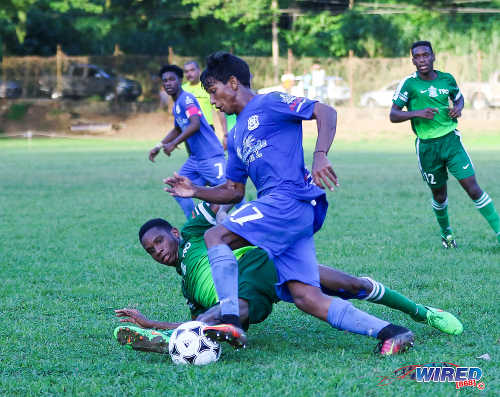 Wired868: Who are your biggest challengers, the teams you think you will have to make sure and beat if you are to challenge for the title?
Lewis: No comment.
Cooper: I look at everyone as a challenger. This is schoolboy football. A lot of teams have strengthened up. Naparima has strengthened up, QRC has strengthened up, Shiva Boys playing their same team, San Juan…
I haven't seen any one one of the teams so far but from on the ground we have heard that people have strengthened up so you don't know what to expect until the day. So despite who is who, we have to play the game.
I give every team respect on the football field and we play game by game so I am taking everyone as a serious challenge.
Eve: Well, we are challenging for the title and we are one of the teams that have to challenge because Shiva Boys are actually the champions. I heard St Benedict's have a lot of new people up there. Presentation is always a powerhouse, Trinity East with Mike Grayson, Grovesnor now at QRC…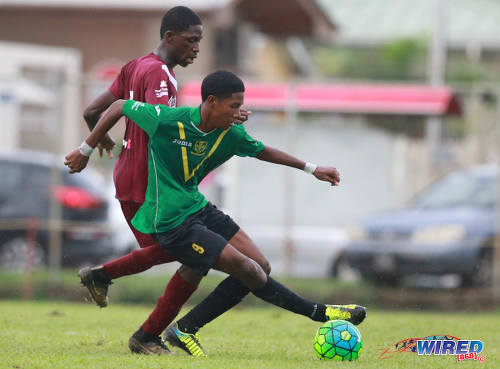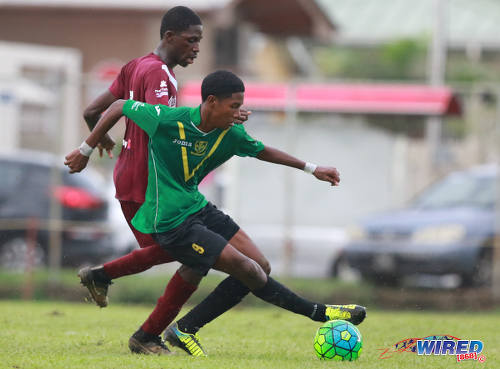 I think when I look around, the League is very challenging; it's packed with a lot of talented kids. I mean, I know it's not showing with the national teams but I believe there is a lot of talent in the country and the talent is spread around. I think it's going to be a very interesting league this season.
Ryan: Shiva Boys.
Williams: Well, when we set our goals, we try to be very realistic in terms of our achievement. Obviously, we want to improve on our standing because the team came fifth last year overall in the league and we want to improve on that standing.
Obviously I think they strong enough to vie for one of the silverware. We have three competitions: the league, the Intercol and the Big Four. So out of those three, we could very much challenge for one of those (pieces of) silverware and improve on our league standing. I think we are competitive enough to go for the title but I try to set realistic goals for them.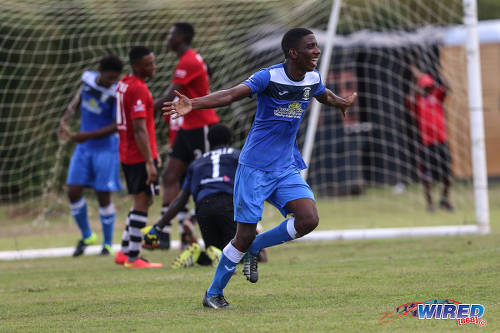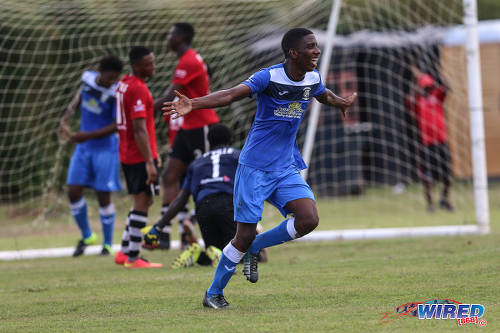 Wired868: What do you see as the biggest obstacle to your winning the title this year?
Lewis: No comment.
Cooper: Definitely again scoring goals; that has been our Achilles heel. They always say you have all the final pieces except a goalscorer. Goalscoring has been a problem right through Trinidad football, not only for me. I think we have lost… I wish I had a Shakiel Henry, a lethal striker, one who thrives on balls inside the box and has a passion for scoring. I don't think players nowadays have that passion for putting the ball in the back of the net. This is what is missing.
You could have all the nice formations and whatever and whatever but, at the end of the day in the world of football, you see who you spend big money on, on guys who put the ball in the back of the net.
I think if we had any in the Colleges League (sic), they would have been playing for the National Senior Team. Because you have Christian Pulisic, a 17-year-old who played against us when I was coaching the National Under-17 team in Honduras. And he never even went on to play in their Under-20s; he went straight into their National Senior Team.
So that is the kind of stuff that I am looking for and I not seeing. The strikers are not going on to strive for it.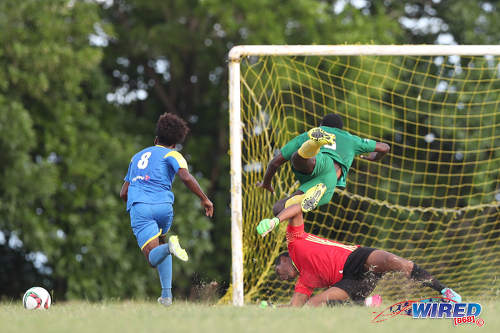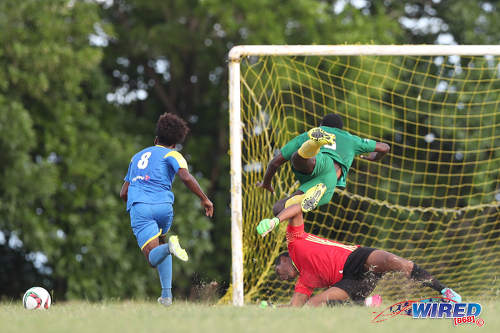 Eve: All the teams, I respect all the coaches, I think all the guys work very hard and think it will boil down to the kids themselves. The teams that make the least amount of mistakes will be the teams that push through.
Ryan: Shiva Boys. The bottom line is that you are competing in a tournament. Competing in a tournament is an opportunity; it is an experience. The team that you may have this year, you may not have everybody for next year. So you must maximize the moment.
Maximizing the moment is by seizing the opportunity; don't let nothing pass.. Don't be sorry after the game that you coulda do more but play your all. And if everybody play their all, that in itself is a win, that is an achievement. Everybody, whether you win a trophy or not, everybody playing your all is all you can do. It is the least we could ask of you. For me, that is what makes a champion player.
Williams: Obviously, this is my first year as a coach in the Colleges League (sic) but I'm pretty aware of the youth football in Trinidad and Tobago.
Obstacles? I don't see many major obstacles, if any at all. I see a cohesive bunch of youngsters willing to do well and we don't really see major obstacles other than that Fyzabad is still a young team in the Colleges League. But I think that, for the last year or two, we've gotten some exposure in the Colleges League and the youngsters are raring to go. I think they gained a little experience over the years and we had one or two good coaches working with them in the past and it's just to continue to there.
Obviously, Kerry and myself would add to it and the school and players are very supportive and enthusiastic. We will take it one day at a time. We try to keep it humble and we're looking forward to the season.
Editor's Note: Click HERE for Part One (where we present the North Zone teams) and HERE for Part Two (where we present the East, Central and Tobago teams) in our three-part series previewing the 2017 SSFL season.