Former Brazil World Cup winning captain Cafu will lead an array of local and global international football standouts in an exhibition match at Soogrim Trace Recreation Ground on Monday evening as part of the "Laventille Nights" series.
The series is an initiative led by Tony Lee and I95.5FM while the football match will be put on in conjunction with the Trinidad and Tobago Football Association (TTFA).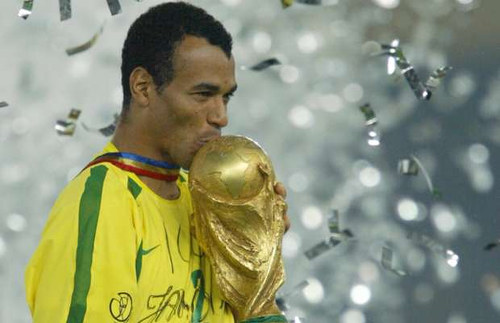 According to the TTFA Media, the exhibition match hopes "to demonstrate the possibilities of achievement through sport" and "empower [the Laventille community] to follow in similar paths and take lifelong memories forward with them."
The 47-year-old Cafu, who visited Trinidad in 2007 as a guest of the University of Southern Caribbean, will be joined by former international players like Maniche (Portugal/Atletico Madrid), Ricardo Gardner (Jamaica/Bolton Wanderers), Jason Roberts (Grenada/Portsmouth) and Ian Goodison (Jamaica/Tranmere).
Former Trinidad and Tobago icon Russell "The Little Magician" Latapy, current Soca Warriors head coach Dennis Lawrence and their 2006 World Cup teammates Stern John, Brent Sancho, Cyd Gray and Carlos Edwards will also take part along with Central FC coach and ex-T&T international Dale Saunders.

Cafu, once considered the world's finest attacking right back, was Brazil's captain when they lifted the 2002 World Cup title. He is the only player to appear in three successive FIFA World Cup finals—in 1994, 1998 and 2002—for an enviable haul of two gold medals and one silver.
Laventille will be represented by Northern Football Association (NFA) Premier Division team, Miscellaneous Laventille United.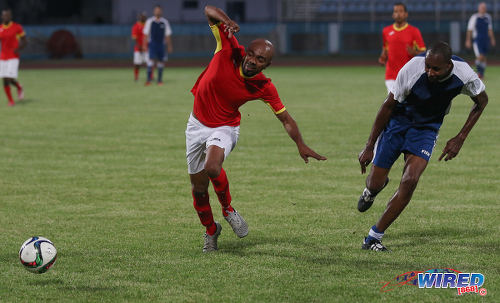 Monday's exhibition match marks the tenth event of the Laventille Nights series, which began after the murder of 17-year-old Success Laventille students Denilson Smith and Mark Richards on 21 January 2016.
So far, four-time Olympic sprint medallist Ato Boldon and Latapy were among the celebrity guests who have already featured for the initiative.