Move over, Brent Sancho. Marlene McDonald set a new corbeau sweat record in public service after she managed to get fired before her first day on the job—and on the weekend to boot.
#ThingsLongerThanMarleneWuk… Machel Montano's temper!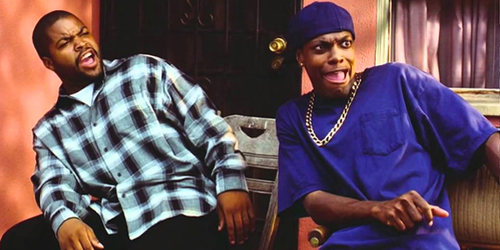 Friday 30 June 2017 is likely to haunt Prime Minister Dr Keith Rowley for the rest of his first term in office. On that day, Keithos had former Housing Minister, Marlene, sworn in as Minister of Public Utilities, above a chorus of public grumbling about her own controversial past—only for her to turn the ceremony into an unprecedented farce.
The last time so much fuss was made about this ceremony was when President Anthony Carmona needed two takes to swear in National Security Minister Edmund Dillon. As it turned out, that was prophetic. The whole country has been swearing at Dillon ever since!
Friday's function at President's House was something else altogether as Carmona, Marlene and a certain Cedric "Godfather Burkie" Burke combined to devastating effect. Or, to put it another way, the Big Mac set down a new marker for 'casual Fridays'.
Allow Mr Live Wire to paint the scene:
One from that trio is an arrogant quenk with an apparent thirst for public money to which they are not entitled. This is a person who deals ruthlessly with dissenters and will not hesitate to intimidate or attack, even in full view of the law and public;
The other treats State property and funds like a God-given right of the treacherous occupation they clearly excel in, and is about as straight as a circle;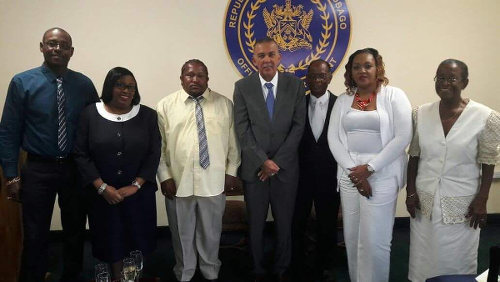 And the third is Godfather Burkie, the supposed president of the Rasta City gang of outlaws—that is terrorising communities from Sea Lots to Chaguanas and beyond—and owner of the Good Fellas Security company.
Pick which of those three should have no business in President's House. Take your time. We will wait.
As it transpired, Godfather Burkie was the odd man out since, although he is clearly just as competent at eluding the law as his colleagues—for whatever that's worth considering the police's inability to even apprehend a wheelchair-bound killer, Azad Ali, two years; ah mean the police still ent find out who shut down the country on 23 March 2015 on the day of "total policing"… and is dem do it!
But Mr Live Wire digresses.
It turns out that showing up at the President's House for your ceremonial appointment as a Government Minister with, allegedly, one of the most feared gangsters in the country is a deal breaker. Who would have thought?
Ironically, Keithos is believed to have brought Marlene back into his Cabinet to appease the PNM grassroots who feel he has turned over the party to the sort of people who have Mario Sabga-Aboud in their My Lime list.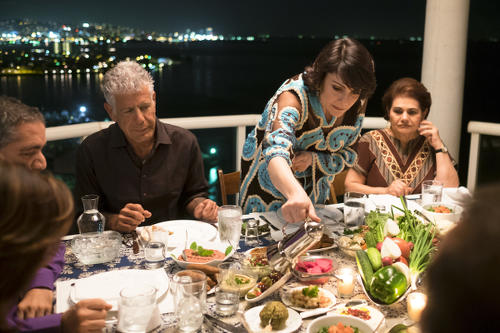 Well, so much for Marlene's adventure in social mobility—although, in defence of the lady from behind the bridge, at least she doesn't tuck the gun toters in at night like a certain Attorney General from that small, powerful community.
Not that Mr Live Wire is suggesting Faris' decision to take his kids to play laser tag at the Defence Force headquarters, rather than Fun Station, is comparable to what Rasta City gunmen get up to.
But the money used to pay Carmona's controversial housing allowance or rent an empty building from Al-Rawi's in-laws could have purchased hundreds of hospital beds and medicine, made roadways safer or fixed drainage systems across the country.
Who can tell how many lives lost or damage incurred might have been prevented?
When Marlene used her position as a Government Minister to help her boo, Michael Carew, get a Fidelis House that was promptly rented out, how can she possibly look on stoney faced as squatters' homes are demolished?
How can Rowley not see that his minister was denying a legitimate applicant the chance to be a home owner; and consequently damning a family to life as tenants?
Criminals—arguably, here, in a moral sense rather than the legal one—come in all shapes, sizes and hues.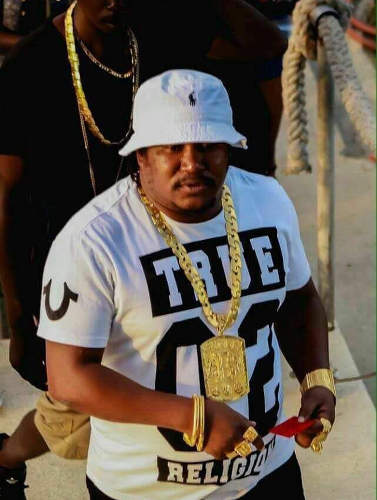 All the same, Marlene's judgment in turning up at the President's House with the alleged president of Rasta City was breathtakingly poor.
"I have two persons upstairs, and you know why I invited them here?" asked Marlene, in reference to Godfather Burkie and another Sea Lots contractor, Kenroy Dopwell. "They are from East Port of Spain, from the Sea Lots area. They represent the best of what East Port of Spain has to offer.
"We are not just nobody or anybody, we are people, first and foremost."
In that sentence, Marlene condemned Sea Lots to scorn and ridicule and made her position as MP untenable. East Port of Spain certainly has more positive residents than that.
Promising 21 year old football star Aikim Andrews, who is on loan at Canada's Toronto II from W Connection, is from Beetham Gardens after all. And former World Cup 2006 midfielder Densill Theobald is from Nelson Street. Yesterday, John John resident and RSSR midfielder, Mamade Guerra, dazzled his way to the Under-15 MVP title at the Republic Bank National Youth Cup.
Any one of them would have pulled off a tie better than Burkie.
If Marlene truly can't find a better example for her community than a man starring in a video which glorifies violence and shows off illegal firearms, then she is as much a part of the problem as the Sea Lots Godfather.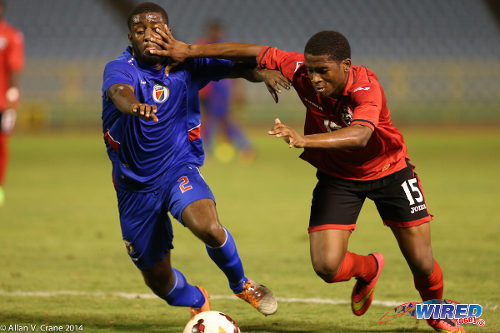 As American comic Chris Rock would point out, she was 'keeping it reeeeal'. Real dumb.
But what of the presumption that the Prime Minister and National Security Minister have no clue about the company the PNM Deputy Political Leader keeps?
How close an eye can acting Police Commissioner Stephen Williams be keeping on our crime situation when the head of one of Trinidad and Tobago's most notorious gangs can saunter into President's House for a photo op?
What does this farce say about the government's supposed war on crime?
Mr Live Wire understands that Opposition Leader Kamla Persad-Bissessar, whose most prized Cabinet member and one-time National Security Minister is now wanted by Interpol, rushed to put out a statement for political mileage and tripped over her own hypocrisy.
Still, that is a photograph for the ages: the Godfather sandwiched by President Powers—further confirmation, if it was needed, that perceptiveness is not Carmona's 'super power'—and Carew's sugar momma.
Mr Live Wire cannot help but wonder if Burkie felt like Jesus Christ at that moment: a sacrificial lamb about to be crucified between two…