WASA FC and Queen's Park Cricket Club (QPCC) both lost the chance to keep up with the top of the Trinidad and Tobago Super League (TTSL) One yesterday after battling to a 1-1 draw at the WASA compound in St Joseph yesterday.
WASA took the lead in the second half through a headed item by striker Glen Walker but 10-man QPCC salvaged a draw when the wily veteran Devon Modeste scored from close range in the 72nd minute.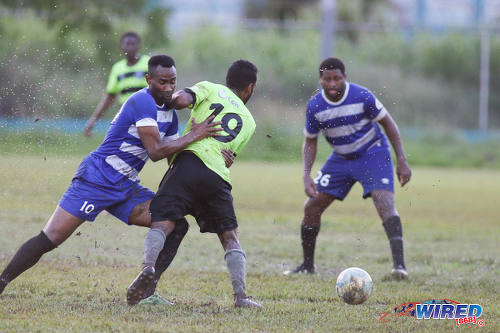 The result saw WASA slip one place from seventh to eighth in the 12-team standings while QPCC stayed sixth but missed the opportunity to leapfrog UTT to fifth.
Still, QPCC were relieved to salvage even a point after slugging it out with the hosts in very heavy conditions. The "Parkites" nearly went without kicking a ball for the second week running, as a soggy outfield threatened the evening's proceedings.
The Shurland David-led WASA team were determined to treat their guests to 90 minutes of action though, as players from the home team cleared puddles on the field with buckets in an unusual pre-game ritual.

And WASA were the ones who asserted themselves early on. And, while their initial moves weren't flowing like tap water, the hosts gave opposing goalkeeper Raheem "Birdie" Belgrave and his defence a lot to think about.
Most of WASA's first half probing came down the right wing and flanker Kerron St Cyr was never too far from the action. In the 10th minute, Walker hit the underside of the bar after receiving a through pass from St Cyr—God Alone knows how the shot didn't go in.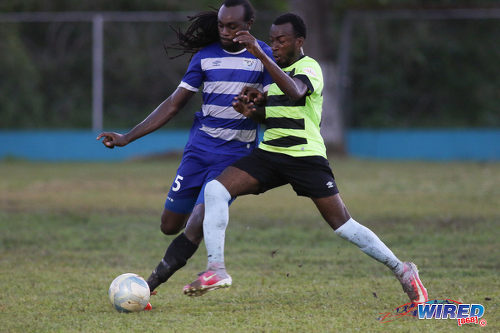 Meanwhile, in the 14th minute, QPCC defender Marcus Ashton agonisingly headed a dangerous St Cyr cross over his own bar.
The Parkites clearly weren't paying particular attention to the gaps down the right flank and the visitors were lucky when defender Phillip Nelson failed to convert with the goal at his mercy from the ensuing set piece.
All along, QPCC's Kevaughn John and the predatory Modeste were lurking on the opposite end as they tried to keep the WASA backline honest. And a few of the WASA supporters were wary of the visitors' game plan.
"That's all [QPCC] playing for inno," one patron uttered. "They're just looking for that one counter attack."
Modeste attempted to show the effectiveness of his team's tactics in the 22nd minute, as he forced WASA goalkeeper Denzil Carabon into a smart save with a crisp volley.
Belgrave, a former Jabloteh custodian, saw much more action on the opposite end and probably walked with a lucky charm in his back pocket—as some of WASA's misses were just inexplicable.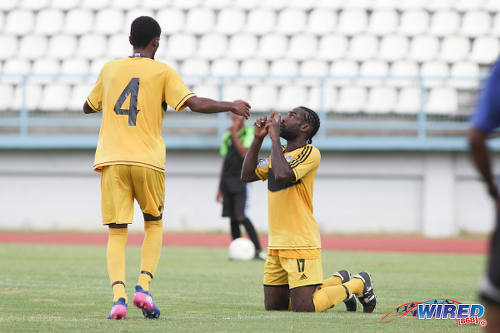 In the 31st minute, midfielder Kirth Hutchings screwed his right-footed effort wide of the goal frame after eluding the QPCC defence and rounding Belgrave. Just two minutes later, Walker aimed for the skies as he dreadfully shot over bar from close range after St Cyr put in another useful cross.
In the second half, the flow of the game nearly mirrored that of the first. However, the hosts shifted their attention to the left flank where winger Nkosi David put in a fine display of dribbling and crossing. David was making his TTSL debut for WASA but the neutral would not have figured as much from his assured play.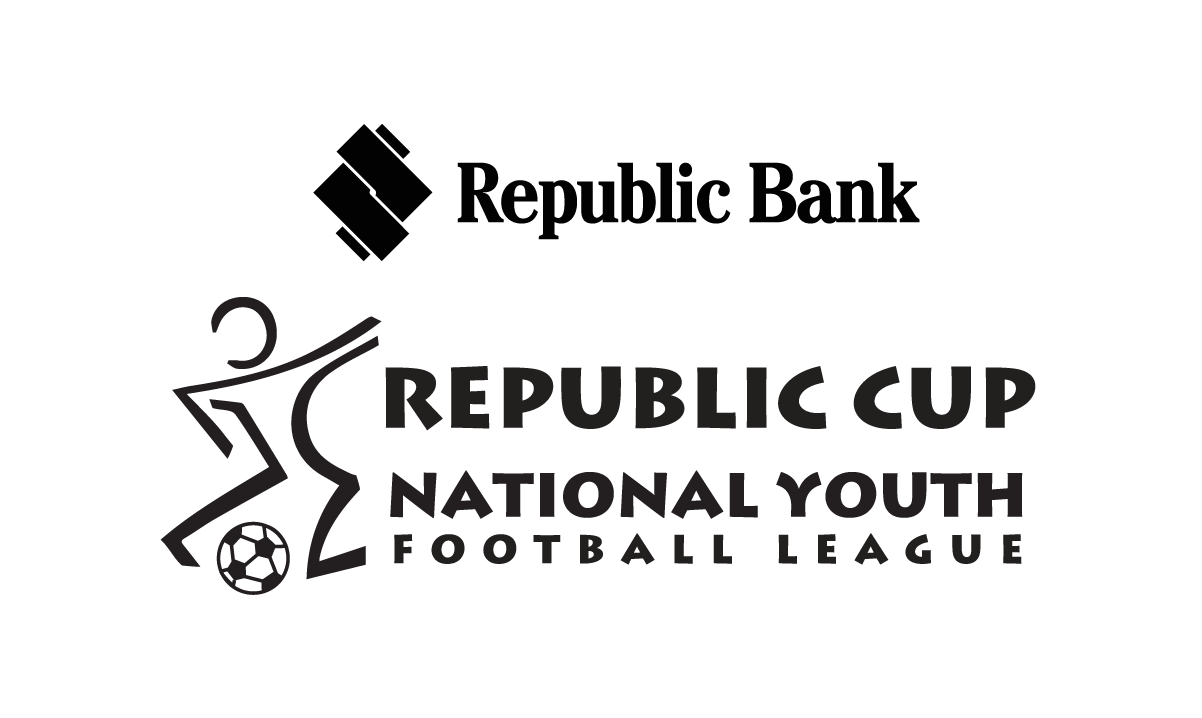 In the 49th minute, the slender David gave QPCC a glimpse of what was to come as he had Belgrave stretching to the fullest to swat away a dangerous cross. But 'who don't hear, does feel'; and QPCC paid the price for their frailty on the flanks when Walker nodded in the opener from close range in the 56th minute after a David cross.
QPCC coach Shawn Cooper was far from impressed.
"Raheem [Belgrave], I tell you if he head from there you can't save it," Cooper shouted. "That's in your six-yard box, come on!"
Cooper decided to spice things up as he inserted the energetic duo of Angel Williams and Jabari Raphael in the 62nd minute. And the visitors almost reaped rewards immediately, as Williams smashed a angled right-footed shot into the side netting in the 65th minute after working a short corner with Raphael.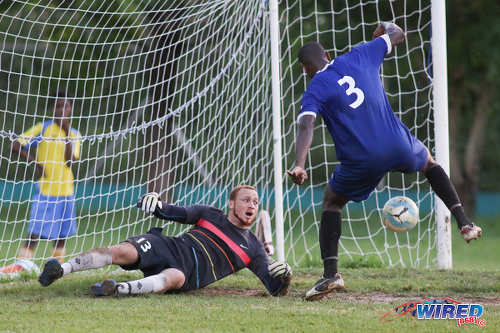 As if containing WASA's wing play with 11 men wasn't challenging enough, the QPCC task got much tougher in the 70th minute when defender Chad De Freitas was shown a red card for dissent after committing a foul on David.
Maybe QPCC needed the challenge though, as Modeste headed in, just two minutes later, after John was denied from point blank range by Carabon. Modeste, who got a few mud baths for his troubles yesterday, embraced the ejected De Freitas to celebrate his team's leveller.
"Be positive guys we will get one," WASA coach David told his charges.
The hosts came close to a winner in the latter stages of the match, as David whipped a left-footed free kick agonisingly wide in the 79th minute while, moments later, defender Akil Harley sent a cheeky effort just wide moments later.
Although QPCC were doing more than just hanging on for a draw though, as John forced Carabon into a sharp save at his near post in the 83rd minute after meeting a left side cross from Raphael.
In the end, the Parkites were pleased to come out with a point.
"It's very difficult to be a man down and playing away from home in these conditions," Cooper told Wired868. "And we ended up getting a point in the end. I think this is [like] three points for us…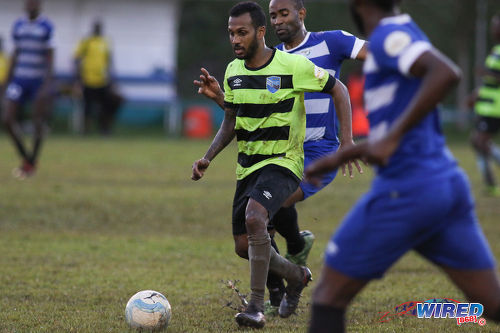 "WASA are at home and I think they adapted to the conditions a lot better than us. They did not seize the moments they had in terms of converting the chances they had. And this is what football is about."
David, a former Trinidad and Tobago international, admitted that his team was wasteful in front of goal but was still pleased with their performance.
"All we need to do is to continue playing positive and we will get where we want to reach at the end of the season," David said. "We aim for the sky. We want to win [the league]. If we don't win we have to fall at number two; it's as basic as that.
"All in all, we just want to improve from last season."
WASA, who currently sit on four points from four games, will have their lofty ambitions tested next week when they entertain defending champions FC Santa Rosa. And the "Big Cannons" are firing on all cylinders too, as they hammered Club Sando Moruga 7-0 at the Arima Velodrome yesterday on the back of a hat-trick by attacker Keron Clarke.
It is Guaya who rule the roost at present, though, as they edged UTT 2-1 in O'Meara to remain three points clear at the top of the standings, although Santa Rosa have a game in hand.
(Teams)
WASA FC (3-4-2-1): 13.Denzil Carabon (GK); 2.Damien Pompey, 5.Akil Harley, 3.Phillip Nelson; 27.Kerron St Cyr (10.Michael Lee Celestine 76), 6.Christopher Young, 23.Ché Doyle (25.Dwight Crichlow 79), 15.Cleveland Cambridge (captain); 19.Kirth Hutchings (21.Shem Clauzel 56), 32.Nkosi David; 26.Glen Walker.
Unused Substitutes: 16.Anthony Alleyne (GK), 8.Kevon Henry, 17.Dillon Peterson, 29.Claudius Howard.
Coach: Shurland David
QPCC (3-4-1-2): 99.Raheem Belgrave (GK); 6.Chad De Freitas [Red card 70], 29.Marcus Ashton, 2.Dominic Hutchinson; 16.Mylz Barrington, 20.Shomari Antoine, 23.Shaquille Francis (25.Angel Williams 62), 18.Kern Gardner (14.Jabari Raphael 62); 19.Nasyir Rodriguez; 7.Kevaughn John, 10.Devon Modeste (3.J'ovan Marshall 80).
Unused Substitutes: 11.Ackime Prudhomme, 22.Akel Linton, 24.Jameel Lashley, 28.Jared Pantin-Rogers.
Coach: Shawn Cooper
Referee: Joel Cox
Wired868 Man of the Match: Nkosi David (WASA)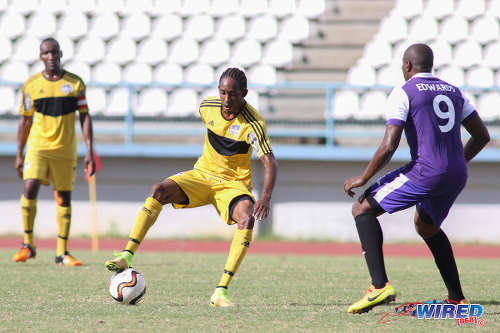 TTSL League One Results 
(Sunday 2 July)
Police FC 3 (Anton Hutchinson 58, Colin Williams 64, 80), Siparia Spurs 0 at St James Barracks;
FC Santa Rosa 7 (Saleem Henry 27, Keron Clarke 33, 36, 73, Nathan Julien 45, Keron Bethelmy 46, Mikheil Peters 90), Club Sando Moruga 0 at Arima Velodrome;
Cunupia FC 3 (Stevon Stoute 31, 64), Defence Force 2 (Josimar Belgrave 10, 50) at Larry Gomes Stadium, Malabar;
WASA FC 1 (Glen Walker 56), QPCC 1 (Devon Modeste 72) at WASA, St Joseph;
1976 FC Phoenix 2 (Dominique Kerr 8, Jabarry Francis 75), Bethel United 2 (Terelle Collins 18, Teejay Cadiz 56) at Canaan and Bon Accord Recreation Grd;
UTT 1 (Dillon Bartholomew 54), Guaya United 2 (Marcus Ramkalawan 46, Shaquille Ferrier 79) at UTT at O'Meara;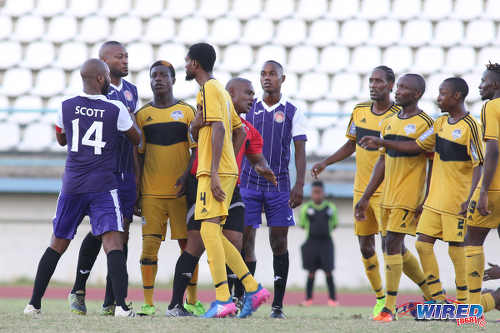 TTSL League Two Results 
(Saturday 1 July)
Harlem Strikers 3 (Neon Ogarro 5, Akil London 54, Wendell Archibald 56), Marabella FCC 2 (Jaycee Paras 10, Kendell Mason 86) at Frederick Settlement Recreation Grd;
Prisons FC 0, Central 500 Spartans 1 (Josiah Grazette 18) at YTC, Arouca;
Petit Valley/Diego Martin United FC 2 (Sydney Charles 80, Ishaq Abdullah 86), Youth Stars 1 (Duran Dilworth 15) at Diego Martin North Secondary School;
Perseverance Ball Runners were on a bye.