We reach! When, after fifty years of Independence, Indian Arrival Day is an occasion for sowing discord and disharmony among the two major races on this piece of rock, we really reach!
In these hard times, in this guava season, the PNM Government forked out almost TT$350,000 to groups celebrating Arrival Day. And Minister Nyan Gadsby-Dolly felt compelled to release the figures because former prime minister and current UNC Political Leader Kamla Persad-Bissessar told the whole world that the Ministry refused to give any of the Hindu groups money to organise the celebrations.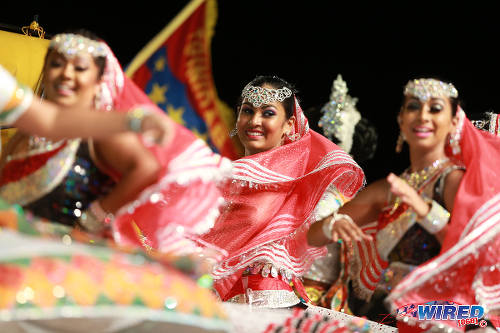 Is a riot she trying to start? Every year without fail, she and Sat Maharaj use the Arrival Day platform to put some racial foolishness in the public domain.
You think I am being unfair? See for yourself what you make of these words:
"If you want your children to have a place to stay and a place to live, get up now; you have to get up, you have to light a fire in your belly and stand up and say 'enough is enough.'"
Do you know out of whose 'mouth' those words came? Sat? Wrong. The other Maharaj Hindu spokesman, Devant? Wrong again.
The speaker is none other than Persad-Bissessar, the same would-be leader who recently was actively tearing up the government-distributed property valuation form in public and calling on the population to break the law. That's the stuff of which former and would-be national leaders are made.
There are many who would not be surprised; I am not among them. There are many who would disapprove; I am right up there with them.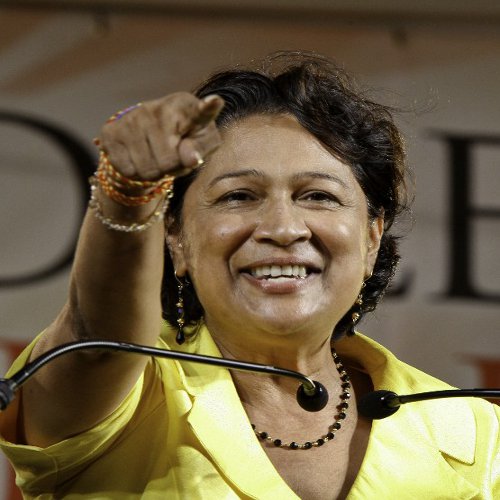 I was appalled to discover that, during this week's Arrival Day celebrations, some of those who tried to pass themselves off as "caring" once more used the occasion to paint the picture of Indians as oppressed, maltreated and having their rights trampled underfoot.
I seriously wonder sometimes whether some of the talk does not cross the line that separates encouragement to lawful civil disobedience from out-and-out sedition.
Africans and Indians, the two major ethnic groups in our country today, both arrived under different circumstances, both offensive to human dignity. So I don't know that those circumstances were pleasant for either group and I suspect that if only one set could accurately be described as "atrocious," it would be the earlier rather than the later.
The Africans began their series of forced arrivals in the early 16th century and, coming here as slaves against their will, were treated as chattel, to be bought and sold by their "owners."  The practice, wholly supported by the various governments and administrations of the day, continued unabated until the 19th century.
History accounts that Indian arrivals commenced in the middle of the 19th century. Those who arrived on the Fatel Rozack circa 1845 came not as slaves but as indentured labourers.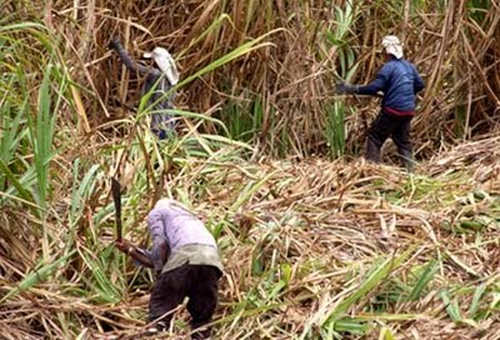 Indentured labour, history tells us, was first used by the Virginia Company in the early 17th century as a method of collateralizing the debt finance for transporting people to its newfound colonies in the Americas. And some claim that, in the early 17th century, some Europeans came to the Caribbean under indenture to work on plantations.
We know for certain, though, that the system of bonded labour used by the British to bring Indians to the region following the abolition of slavery is what all now recognise as "Indentureship."
Post-Emancipation, Africans had a lot to be unhappy about. Some say the arrival of the indentured Indians made them into 'chain-less slaves,' without land, without status, without religion, without culture. But even if we were to treat that as true, can we hold against the indentured labourers their accepting the "invitation" to come and fill the gap created by the freeing of the slaves? Can we seriously blame the Indians for the Africans' problems?
Is it fair to try to make the case that the progress made by the two groups since the 19th century proves that Slavery was worse than Indentureship? One set of persecuted 'immigrants,' some argue, has overcome the dreadful and humiliating conditions of plantation life and become a responsible and prosperous group.
The other, they say, has made progress on the political front, holding the reins of power for more than 40 of the 55-plus years of independence but has been completely unable to make any mark on the economic front.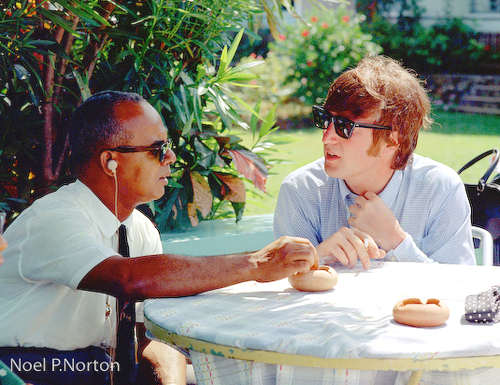 "If you want your children to have a place to stay and a place to live, get up now."
Does that sound to you like the words of a spokesperson for an economically successful group? Does it sound to you like the words of someone speaking for a group that has held political power for more than ten years and currently has more than one-third of the seats in the nation's parliament?
So you know we're in trouble when those words are put in the public domain. You know that there's somebody out there trying to exploit a politically polarised society. You know that the spokesperson is well aware that we are divided by race and religion and Indians and Africans are consistently suspicious of each other simply because of the race difference.
He or she knows that, forgetting historical similarities, we almost automatically line up behind the leader who looks like us and we determine our political ties on the basis of hair texture.
If that wasn't tragic, you'd be laughing your head off.
So are we headed for a massive clash somewhere in Central Trinidad over "a place to stay and a place to live"? Or are we going to find some way to get KPB and the two Maharajes to understand that all ah we is one?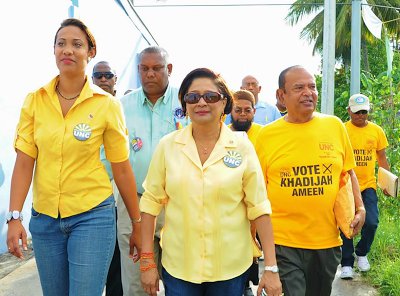 I have a few simple ideas. First, we have to get the powers-that-be to highlight the constant growth in the dougla population, which for me is the real proof that all the race hatred talk is just that, talk!
And then,  come Emancipation Day, whether or not the guava season is behind us, whatever Khafra Kambon and company may say, we have to make sure that they don't get one dollar more than TT$350,000.
Finally, we also have to ensure that this year the Emancipation Support Committee bring their feature speaker not from Africa but from India. Sachin Tendulkar, perhaps?
And with Princes Town MP Barry Padarath as coordinator, set up the Emancipation Village in the Brian Lara Stadium in Tarouba.
Or on the Divali Nagar site in Chaguanas.