In the Trinidad and Tobago of the 21st Century, parents burying children seems to be the new normal. The reality was different on Wednesday afternoon at Olympic House in Port-of-Spain. There, for almost three interesting but not enthralling hours, a child, Joanne Kilgour-Dowdy, disinterred her late athletic father and presented the Olympic bronze medallist to her audience as a multi-faceted hero worthy of emulation and adulation.
Lennox "Gour" Kilgour was one of two weightlifters—the other was Rodney Wilkes—who, a quarter of a century before Hasely Crawford passed through a shortcut to win Olympic 100m gold in Montreal in 1976, had won an Olympic bronze medal for the country.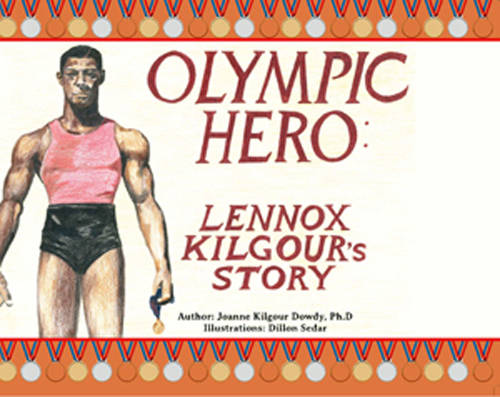 But bronze is not gold and, according to Kilgour-Dowdy, her father was surprised, sobered, indeed sorely disappointed by the reception he and his teammate got on their return from Helsinki in 1952 with the country's first two Olympics medals in their possession.
"Gour" found it "incomprehensible" that, with the exception of Eddie Taylor, the man who would eventually become the first black mayor of the nation's capital, there was not a single official at Piarco Airport to welcome the medallists home.
To be fair, Kilgour-Dowdy pointed out, this was pre-Independence T&T; the media age was still some ways off so that not many citizens were even aware that the country had sent representatives to the Games.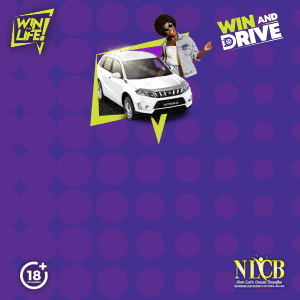 But Kilgour-Dowdy, Professor of Adult and Adolescent Literacy at Kent State University in Ohio, USA, puts no focus on the negatives; her aim is to suggest alternative ways of using media to improve education in the school system.  In her film, simply titled Olympic Hero: Lennox Kilgour's Story," she strives to spark in children an appreciation for the hard work and the dedication of the weightlifter. But the goal of the session seemed to show her audience the completely different creature that was the father who lived inside the powerlifter.
"He was more interested in training young people," she said. "I lived with him actually as an artist. He became very interested in sculpting and in visual arts. There were paintings that some friends and family have from that era after he was done competing on an international level."
Kilgour-Dowdy recalled one of her father's most significant art pieces, a sculpted bust of Mayor Taylor.
"I grew up seeing this bust, this gorgeous piece of art [but without realising] what it takes to create a work of art like that."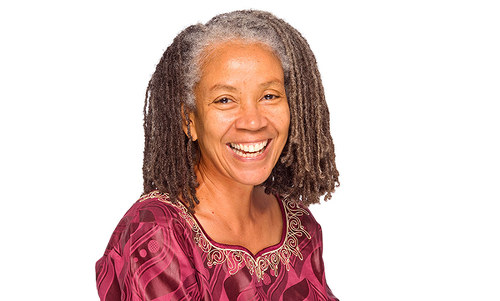 Her animated short film, Kilgour-Dowdy said, began life as a book, which people have been using in their classrooms to introduce either the Caribbean or the Olympics or what it means to struggle until you succeed or a combination of all those things.
"I wrote a children's book about my father and his journey from a young boy, 11 years old, to becoming an Olympic athlete and then making a decision to use his experience to train young athletes in his neighbourhood."
In combination with the documentary which she subsequently added to it, it presents Kilgour, Sr, as courageous, determined, steadfast and steely. Add unwavering, unrelenting and titanic and you have a pretty complete picture of what the weightlifting champion must have been like during his peak competitive days.
But that's the public personality; in the privacy of the household, the child saw another side. it became clear that, once the weights were out of the way, he was artist and artisan. And mentor and father.
"I know the domestic man with three children. which was very different than when he started his athletic career."
"I was a dancer from very young and he was very encouraging of that so I always think of him as someone who loved beauty, appreciated the arts."
Kilgour's coach was Lionel Seemungal, the magistrate who years later would head the Commission of Enquiry set up to investigate the November 19, 1990 fiasco. Seemungal, Kilgour-Dowdy said, encouraged him to develop other sides of himself.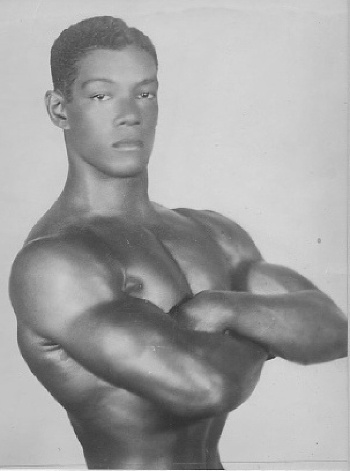 "I remember him saying one time, 'My coach told me when I travel that I should make sure that I visit museums, make sure I get some cultural experience,'" she said.
"Expand your universe," she summed it up. "I think that's what he passed on to me. (…) I was encouraged to be the best that I could be."
Recalling that, "one of my jobs was polishing his trophies, polishing his medals," she noted that she had no idea "what they represented, (…) what history he was passing on to me."
That "history" lasts about six years, from the 1950 CAC Games in Guatemala through the Pan Am Games in 1951, the Olympics in Helsinki in 1952 and in Melbourne, Australia, in 1956 where he signed off on his international career with a seventh place finish.
There was also an unforgettable silver medal earned at the British Empire Games in Canada in 1954 after the difficulties of trying to train on board the ship that took the team up the Atlantic to Quebec and then being unable to do so on the train to Vancouver.
Born in St James, Kilgour first encountered the sport on Calvary Hill near Nelson Street where, as a boy, he witnessed "Bam" Peters and Vernon Pamphille go through their exercise routines. Later, while at secondary school, he met Carl de Souza, who would introduce him to active weightlifting.
He began local competition in 1946, winning the heavyweight division in the Junior Championships. A back injury suffered that same year on his senior local debut almost ended his still nascent career at the age of 17. But he put the injury behind him and went on to be selected for the Pan Am Games in Buenos Aires where, under Seemungal's tutelage, he won silver in the heavyweight division, lifting a total of 885 1/2 lbs.
Then came Helsinki, where he finished behind American Norbert Schemansky and Soviet Gregory Novak to take the bronze, and Vancouver.
Kilgour-Dowdy provided some context for Wired868.
"He and Rodney Wilkes were sent together and both brought home an Olympic medal so it was a 100 percent (medal return), which has not been the case since.
"That is what is really outstanding for those two men, so early in the country's history—even before we became independent—that we were making a landmark, we were telling people, 'Here we are; we are worth something.'"
"It's all on the shoulders of these men, who did it because they loved it, and they wanted the world to know they came from something they were proud of," she went on. "So we stand on their shoulders."
"The point of the book, the film and the documentary is to put some pages in our national bible: side by side we stand. We stand on these shoulders."
She says that she got a generally positive reaction when she shared her book with some children.
"They remembered that he helped young people," she said. "And that, I believe, is the legacy that athletes should aspire to have as the final word on their career."
Kilgour-Dowdy believes that her father's career and his legacy can still be an inspiration to today's Olympic athletes.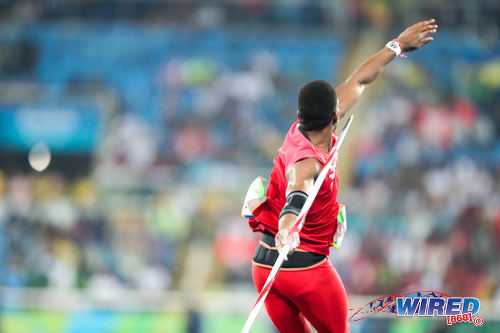 "[It's] not that you won the race in 2013 or 2016 but that you went back into the community and passed on your knowledge," she suggested. "You made sure that whatever you gained in experience, you passed on to those coming up behind you.
"Because somebody helped you, somebody got you on the journey that led to your success and I would like that to be the legacy that continues giving."
The child, says the poet, is father of the man. And if the film maker/writer/teacher/ lecturer has her way, the athletic man with the artistic side will keep on giving back to the country, 'fathered' by his ballet dancer-cum-professor child.