"[…] Most of the times when we hire locals they usually stay with us for very short periods and then we are short staffed once more and have to get other workers on short notice. The foreign workers however stay with us longer. Despite their bad behaviour at times, the work gets done and for less than what we usually pay our locals…"
What goes into a well-run grocery? And what challenges come with the job?
Wired868 continues our "Day in the life…" series with a chat to a purchasing/assistant manager of a well known grocery who is pinching pennies to complete her home renovations and maybe start a business of her own: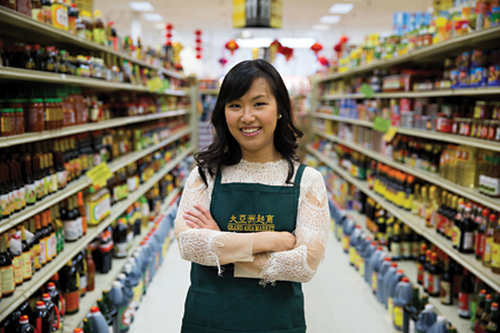 What can you tell us about yourself?
Well, I turned 31 on the 30th of March and I am married. This is in fact my second marriage. I work as a purchasing and assistant manager at a grocery. I am currently renovating my home as I intend to extend my family soon.
How long have you worked there?
Four years and one month presently.
Tell me a little about your job and what you do on a daily basis?
As the purchasing manager, I take a walk through the store every morning and take account of the stocks. If any products are missing or running low, I contact the sales representatives to restock on the particular items. I also have meetings on a daily basis with new suppliers who want to sell their products at our business.
As the assistant manager, I sometimes take charge of both hiring and firing workers. If any issues arises in the store, I take control and deal with the matters accordingly. In addition to these task, when special occasions come up such as Carnival, Divali and Eid, I also do media marketing to promote our sales at these times and create in-store displays as well.
Do you think that your salary is suitable for job of both Purchasing and Assistant Manager?
No. Because I also handle three other locations as well.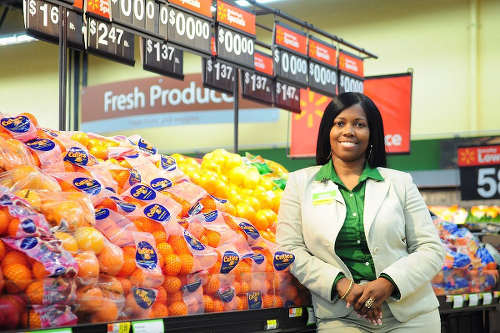 What are your working hours?
From 8am to 5pm with only half an hour lunch.
What is it like getting to work on mornings?
My husband takes me to work since he works close by. We wake up at around 5:45am and leave home by 6:45am to beat the traffic. We usually have our breakfast on our drive to work.
On Sundays, I do the ironing and lay out both of our suits for the entire week so it is easier to get ready in the mornings. I usually fix simple breakfast meals like sandwiches, tea, oats or cereal each morning as it takes less time to prepare and it is easier for me. If we leave home by 6:45, I often get to work by 8:00am on the dot.
Sometimes we run late and have to suffer through the slow moving traffic. As I mentioned before, I am doing renovations to my home and on some days we have to stay back in order to meet with the builders to explain what is expected from them. My father-in-law is the one who usually oversees this project for us but on some days when he has other business to attend to, we stay back.
What happens when you get to work late?
I don't have to answer to anyone really. That is one perk of being the assistant manager. Despite this, the latest I get to work is about 9:30 and I try my best not to make it a habit. Out of common courtesy and mutual respect I still let the manager know each time I have to come in late.
How is your lunch time spent?
Well most times my husband comes across and we have lunch together. It is a rather short lunch of only half an hour so we only really get to eat and chat a little.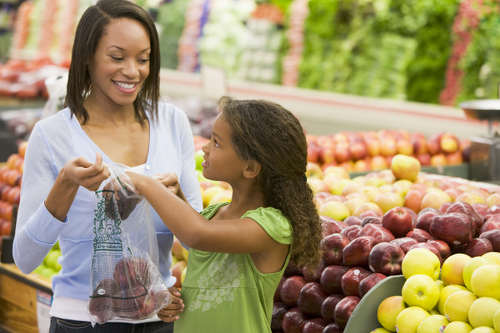 Do you usually have home cooked food or do you purchase food?
Are you kidding?! Buying food for two is really expensive. On afternoons, I prepare our lunches and refrigerate it so I don't have to hustle too much in the mornings. When I get to work, I store our meals in the refrigerator that has been provided for all the workers and when lunch time comes I reheat it and meet with my husband for lunch.
What keeps you motivated to go to work each day?
Honestly, to make enough money in order to continue renovating my home. I really want to open my own business when the time is right.
What business are you thinking about getting into?
My husband has started to supply, troubleshoot, install and program computerised cash registers for some businesses. Being a brilliant tech guy, his business has started to pick up and so we are aiming to take it to the next level.
What are the challenges in your job? 
We have a lot of foreign workers who are hard to control. There are also other workers who are trying to fight for the position I hold but I ignore them and continue with my day to day tasks and making sure the business is running smoothly.
What makes the foreign workers harder to control? And what countries are they from?
Most of them are from Guyana and they are sometimes rude and disrespectful to the other workers. At times too, when the manager or myself ask them for assistance to carry out certain tasks around the grocery, we are met with a lot of resistance. Some of them have been known to take an extended lunch without consent and have even returned to work intoxicated.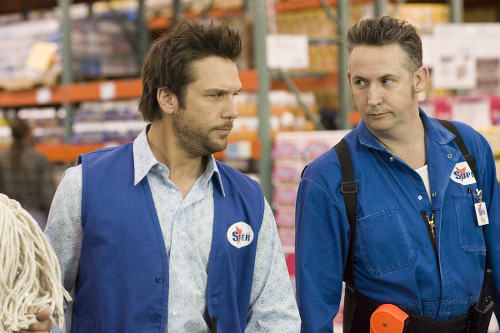 Why does your supermarket hire many foreign workers?
Most of the times when we hire locals they usually stay with us for very short periods and then we are short staffed once more and have to get other workers on short notice. The foreign workers stay with us longer. Despite their bad behaviour at times, the work gets done and for less than what we usually pay our locals.
You mentioned that other workers try to take your job. How do they do that?
Well to be blatantly honest, the persons that I am speaking about have not hidden the fact that they dislike me and on many occasions have reported back to the owner on some of my shortcomings. I mean give me a break! I am only human and I am going to make some errors along the way. Let me just add that I rarely do but when it happens they make sure to run with it. Many times too, these persons have taken credit for things and decisions made by me that have benefited the business.
As a matter of fact, I remember having secured an offer with another prominent business to donate funds to one of the children's homes in San Fernando and it so happened that one of the person received the call and took credit for my hours of work.
What is your proudest accomplishment at this job?
Sometimes, when individuals from the blind welfare or other social needs homes come to the grocery I assist them from my own personal money to purchase groceries. In addition to this, I feel accomplished when I am able to cut deals with suppliers and save money for my company.
When you help save money for your business do you get a bonus or reward of some kind?
Well… Unfortunately no. I do however know that I am good at what I do and that gives me some satisfaction.
What have you learned from this job?
How to make money and how to communicate with others.