No sex education for over-sexed students? Playing dress up with teachers? Half-hour lunch breaks for primary school children?
Education Minister Anthony Garcia is on a roll. The bad news is, as always, he is heading downhill.
Super Fast Garcia was at it again yesterday when, while pointing to a shift towards self-sufficiency by UWI, he announced that the university's new chancellor will be businessman Robert Bermudez—a full seven days before the University Council meets to decide on its choice for the role.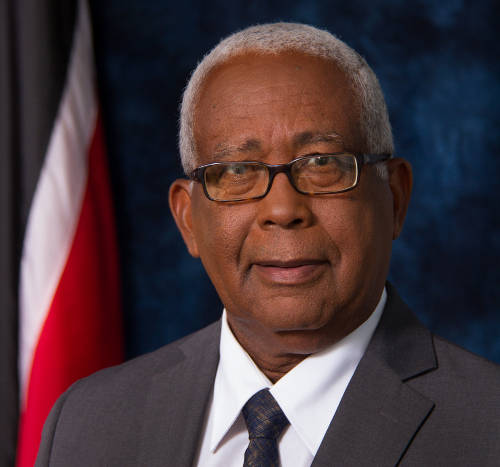 UWI expressed "surprise" at Garcia's statement and insisted that: Chancellors are appointed in accordance with the University's Statute 4, which clearly states, 'The chancellor shall be appointed by the University Council'.
So Garcia praised UWI's autonomy while violating it? Maybe there should be tertiary education courses in irony for ministers.
Which is to say nothing of a chronic deficit in analysis if Garcia's meeting with National Primary Schools Principals Association (NPSPA) president Cogland Griffith is any guide.
On Tuesday, Griffith proposed that primary school children—aged primarily between 5 and 12—should have their lunch break reduced to 30 minutes so as to "reduce the incidence of indiscipline and violence in the schools."
This from a man who, according to the PTA, reduced the rate of school bullying by allegedly instructing school officials to make fewer reports.
How would Griffith react to the murders of Shannon Banfield or Abiela Adams? Ban shopping? Outlaw dating?
The Trinidad Express reporter asked whether the children ought to have time to learn social skills by interacting with classmates.
"Would you prefer that their hands are broken if that is the socialising?" retorted Griffith—as though those were the only two options.
But what about teachers who sometimes help distribute school lunches before they sit down to eat?
"It's not [like they're having] a three-course meal," said Griffith.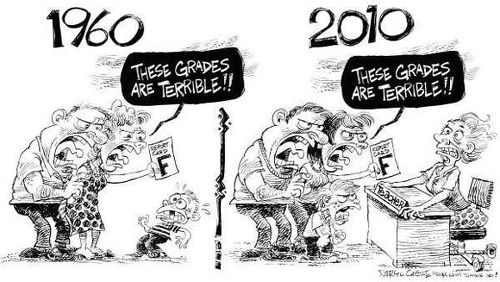 It is the sort of thoughtful analysis, concern for one's fellow man and desire to solve others' problems that ought to see Griffith fast-tracked for a Cabinet role.
Garcia, who said Griffith's proposal had merit, was clearly love-struck.
"We live in a society where students come to school on a morning, having just witnessed their father beating their mother," said Garcia. "We live in a society where students sometimes have to step across bodies lying in the streets that was (sic) subject of some violent act that resulted in death of those persons…"
And the answer to that conundrum, apparently, is to get the traumatised children off the school compound and back to the murderous streets and abusive homes as quickly as possible—so they don't mess up the school's statistics, you see.
Neither gentleman, apparently, considered the possibility that having an age gap between classmates that could be as wide as four years—with 13- and 13-year-olds of the same or opposite sex forced to co-exist—could lead to a whole range of issues that were uncommon two decades ago, as students at different stages of puberty and maturity try to assert themselves on each other.
The Ministry of Education's website says its goal is "to educate and develop children who are […] well-adjusted socially and culturally and emotionally mature and happy."
To hear Garcia and Griffith tell it, schools are just a temporary parking spot for monsters; and the less they have to do with the little brats, the better.
Can United Airlines expand their passenger removal system to cover local public servants? Mr Live Wire would like to make a booking.