The Trinidad and Tobago Women's National Senior Team looks set to start life under Italian coach Carolina Morace without three of their most gifted attacking players, after former captain Maylee Attin-Johnson and star attacker Kennya "Yaya" Cordner were both suspended following issues with the national head coach over the weekend.
Attin-Johnson and Cordner allegedly had separate problems during training on Saturday and withdrew from the team. They were subsequently cut from the squad which entered a residential camp yesterday while their contracts from the Trinidad and Tobago Football Association (TTFA) were suspended.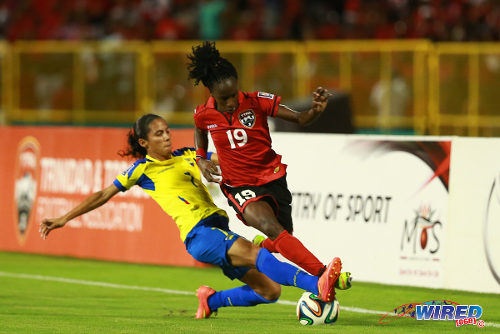 Attin-Johnson and Cordner declined comment while Wired868 tried unsuccessfully to reach team manager Jinelle James, who signed the suspension letters. A TTFA source, who spoke on condition of anonymity, claimed that Morace accused the pair of disrespecting her. Both players deny disrespecting the coach.
Attin-Johnson and Cordner follow winger Ahkeela Mollon out of the team, after the former Europe-based attacker quit weeks ago. In each case, the fall-outs seemed to stem from the players' issue with Morace's renowned abrasive management style.
James' letter to Cordner suggested that the attacker felt she was not receiving appropriate care for a hamstring injury and also took issue with what she allegedly deemed to be an attack on her by the coach.
Morace, according to James' retelling of Corner's complaint, told the team that "if you feel you are too good to be here and too strong to stay in this team, then it is not your place: you have to put your individual needs aside to serve the team."
The immediate implication of the fall-out is that Attin-Johnson and Cordner will not receive player contracts from the TTFA until further notice.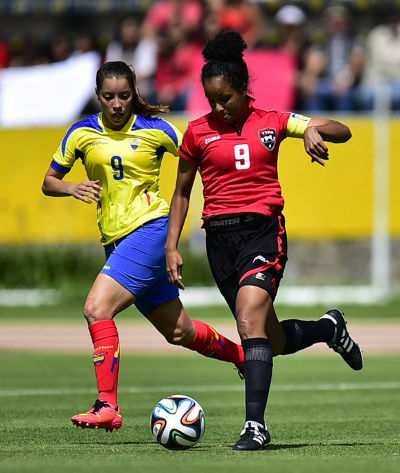 TTFA president David John-Williams promised contracts for the women's players, which will allow Morace to keep the Women Soca Warriors together in constant training for 2017.
As proposed Tier One players, Attin-Johnson and Cordner are believed to have been in line for a package of roughly TT$8,000 per month.
The teething problems between Morace and her new squad mean the Women Warriors will miss some star quality when they face Venezuela at the Ato Boldon Stadium in Couva on 26 and 29 March.
The 31-year-old Mollon, a lightning-quick winger and fine crosser of the ball when on song, played professionally in Sweden for four years and was a key component of the national team that got within one result of the 2015 Canada World Cup.
The 30-year-old Attin-Johnson captained her country for the last World Cup qualifying campaign and is a clever, composed midfield organiser while Cordner, a three-time women's Player of the Year, is a sound technical player and explosive dribbler who has played professionally in the United States.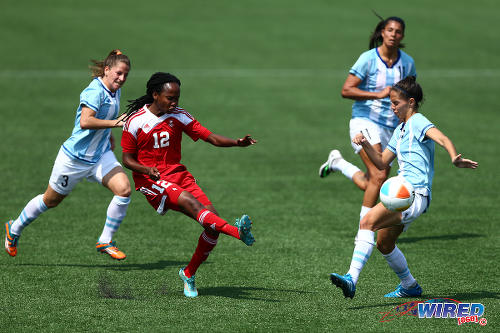 Morace is no slouch either. An international player at the tender age of 14, the ex-Italy Women's National Senior Team forward scored 105 goals in 157 appearances for her country while she holds a UEFA Pro License and works as a FIFA ambassador.
As Canada head coach, she steered the women from 11th to sixth place in two and a half years. However, after losing star player and captain Christine Sinclair to injury, Canada lost all three World Cup group matches to France, Germany and Nigeria and finished bottom of their group.
There were mixed reviews of Morace's time in North America.
"A number of players said it felt like prison," ex-Canada international Kara Lang told the Toronto Sun, two years ago. "[…] She tried to change the style completely. We did need to learn a more technical style of play. But I think she asked players to turn their back on what makes us Canadian—the fight that puts fear in other teams.
"[…] It was hard because the team wanted to buy in. We all got on board, but it didn't work… (Morace) didn't understand the culture and she tried to force her own culture on the team."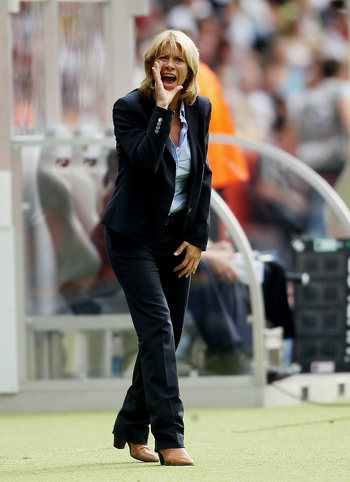 In Trinidad, Morace has already turned heads with her no-nonsense approach and sharp football brain. And, while Mollon, Attin-Johnson and Cordner are out of favour at present, the Women Warriors still have the quality of stalwarts like Tasha St Louis, Arin King and Kimika Forbes.
The Italian, according to international media reports, favours an uptempo, short passing, high pressing game. Local football fans should catch the first glimpse of her tactical approach against Venezuela from 4pm on Sunday.
Morace's relationship with her senior players might be another story worth keeping an eye on.
(TTFA suspension letter)
Dear Kennya Cordner,
As the team manager for the Women's National Team I wish to inform you that your invitation to the Women's National Team camp from 20-29 March 2017 has been withdrawn.
The withdrawal is due to your request with myself, the team manager, to do so as of Saturday 18 March 2017.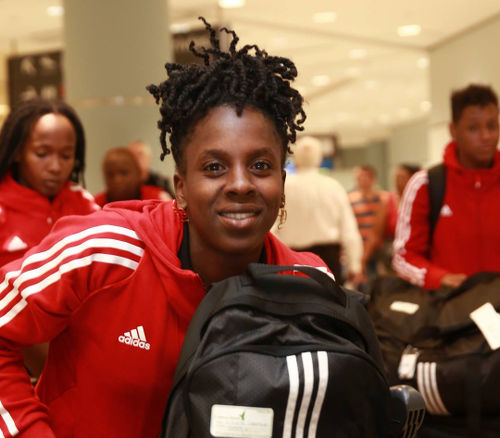 Your reasons were stated as:
The physiotherapist did not come to see you and give you necessary attention because you played injured on a torn hamstring.
You feel attacked because the head coach, before the match in the changing room, said to the whole team: "If you feel you are too good to be here and too strong to stay in this team then it is not your place: you have to put your individual needs aside to serve the team."
Due to your withdrawal from the camp, your position as a potential Tier One player on contract with the TTFA has been suspended.
Regards,
Jinelle James,
Manager