Wired868 managing director, Lasana Liburd, initiated legal action today against Trinidad and Tobago Football Association (TTFA) freelancer, sport presenter and secondary school teacher, Gordon Pierre, for libel after a series of Facebook posts made on 16 and 17 March 2017 respectively.
Pierre's comments, ironically, were made in response to an article entitled "Why the TTFA's self-serving, classless behaviour remains the Warriors' biggest hurdle."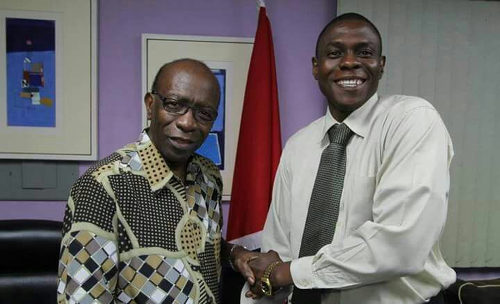 The article, written by Liburd, referenced Pierre in four paragraphs and criticised him for travelling with a female companion to perform duties with the National Beach Soccer Team in Tobago. Pierre's female companion joined him for breakfast with the squad on occasion.
Pierre did not go on to the CONCACAF tournament in the Bahamas since he did not have valid travel documents. He was supposed to act as the TTFA's media officer in Bahamas.
In response, Pierre made several allegations against the veteran sport journalist. Attorney Gabrielle Gellineau, who is acting on behalf of Liburd, today called upon Pierre to provide the following reliefs:

The immediate removal of the offending words from your Facebook page;

An immediate and unequivocal public apology in terms to be approved by me on my client's behalf and published on your Facebook page in a manner commensurate with the prominence given to the offending posts;

An undertaking by you not to repeat the offending words or similar words; and

The immediate payment of [substantial] damages to my client to compensate him for the injury to his reputation.
Should Pierre fail to respond in three days, a legal claim for defamation will be filed in the High Court.