The Attin-Johnson Initiative (AJI) is pleased to host its second annual installment of our 3v3 Children's Football Tournament on Saturday 26 November 2016 at the Hasely Crawford Stadium Training Field.
There will be six age groups for both boys and girls. The boys category will have Under-8, Under-10, Under-12 and Under-14 competition while there will only be two age groups for the girls, which are Under-15 and Under-17. Registration is TT$50 per team and TT$100 for 3 teams.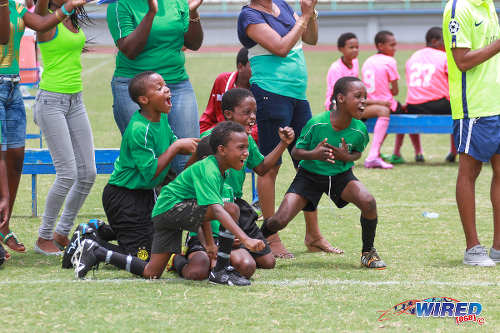 "The Tournament has received a lot of support from several Clubs throughout Trinidad and Tobago and the players are always excited to show off their 'tricks n plays'. The 3v3 really strips the game down to the fundamentals of football and I am very appreciative of the positive feedback we've gotten thus far," says founder and Trinidad and Tobago Women's National Captain, Maylee Attin-Johnson
The main sponsors of this event are Atlantic, B-Mobile, Massy Foundation, FT Car Services, Ministry of Sport and Youth Affairs and support from various product sponsors.
To get more information on the Tournament please call 707-8232 or 481-1299 or email theattinjohnsoninitiativ e@gmail.com.