The Trinidad and Tobago Pro League will return to its original format of operating within a calendar year, after five years of aligning itself with a European-styled September to May season. This shift was made in an effort to mesh with the general FIFA calendar and attract foreign transfer opportunities for the players of respective clubs.
The announcement was made this afternoon as the Digicel TT Pro League formally announced the launch of its 2016/17 Season at the Digicel Hospitality Box in the Queen's Park Oval.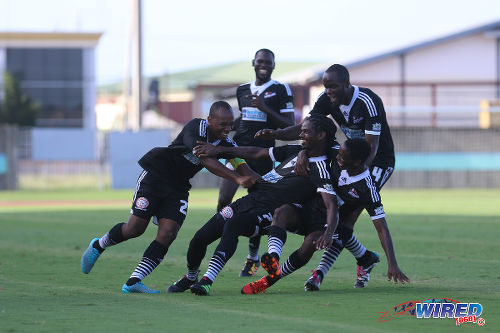 This marks the 15th year that the Pro League, T&T's highest club football competition, will be taking to fields across the nation—although professional football started three years earlier with the now defunct Professional Football League (PFL).
The 2016/17 season will kick off with a double header at Mahaica Oval on Friday 30 September with Club Sando tackling CFU Club Championship qualifiers San Juan Jabloteh at 5pm. Hosts Point Fortin Civic FC battle Morvant Caledonia United in the later fixture from 7.30pm.
A shortened format is on the cards for 2016/17, as teams will face each other in only two rounds of league action and two knockout tournaments from September 2016 to February 2017.

According to TT Pro League CEO, Dexter Skeene, the league then restarts in 2017 with an April to December schedule, which should take advantage of financial and competitive opportunities.
Skeene said he was proud of the Pro League's resilience and willingness to adapt to survive in these trying economic times: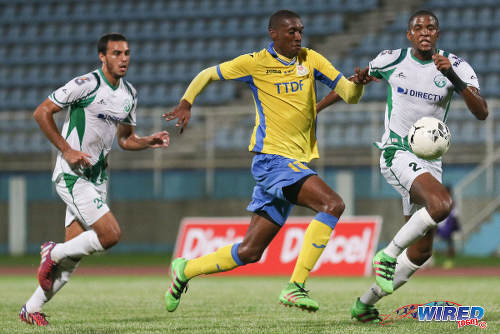 Brand extensions, like the Friday Night Limes and Family Fun Sundays will highlight our exciting game day activities. The clubs have come together to strategize and execute the marketing of the Digicel Pro League competition… with a marketing committee headed by Mr Darryl Mahabir [Ma Pau Stars CEO] and this augers well for the League and our motto: One People, One Vision, One Culture, Striving for Excellence.
A family-friendly atmosphere, children-geared events and interactive fan games are some of the offerings for the upcoming season, coupled with an effort to structure the weekly match days into double-header outings which highlight the host teams.
This, according to Skeene, would be the first significant step in bringing professional football back to the communities:
This year, the owners, clubs and coaches are united in taking the games to the communities. We continue to challenge ourselves to re-examine every year, the prevailing circumstances and economic conditions to apply the strategies necessary to become profitable.
The minister, the ministry, SPORTT and local government have been in discussions and are willing to work together to upgrade football-friendly facilities to enhance the League's attendance and build the fan bases of the clubs and thereby [provide] the tools necessary to become self sufficient and viable.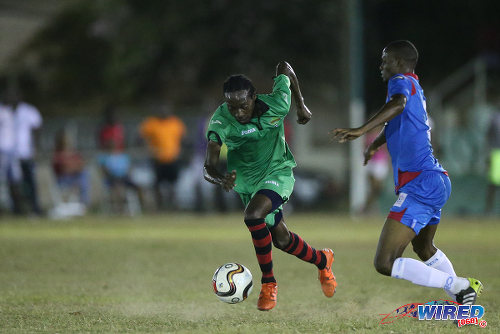 Mahaica Oval (Point Fortin), Irwin Park (Siparia), Barataria Recreation Ground, Defence Force Headquarters Field (Chagaramas), Park Street Recreation Ground (Morvant) and Sangre Grande Recreation Ground have all been earmarked as potential venues for the 2016/17 season.
Sport Minister Darryl Smith, a former national footballer, hinted at plans in the 2016 budget to fully restore the recreation grounds at Park Street (Morvant), Diego Martin, Hague Street (Carenage) as well as other grounds to assist in the development of grassroots football.
Smith also teased that the Ministry was exploring the possibility of installing astro turf surfaces at specific grounds, which would provide an easily maintainable playing surface for everyday use as well as for the benefit of the respective football and cricket teams.
He noted too that the proper fencing of the grounds, so as to enable clubs to generate gate revenue, was another area he would address.
Smith insisted that, despite previous suggestions to the contrary, the TT Pro League and football were priorities that were close to his heart. For the 2016/17 season, at least, the financial subvention would remain at the original level with clubs receiving TT$50,000 per month from the Ministry of Sport.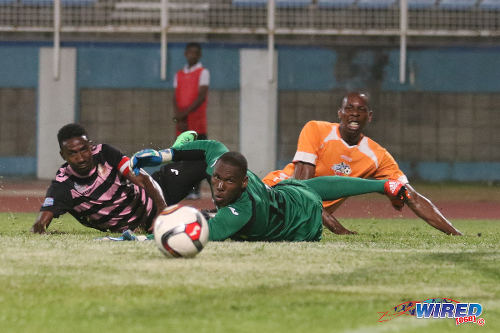 "You have the commitment from me and from the government to work with you all [the League] with regards to the grassroots level," said Smith. "At no time have we ever said that we are not going to support the league. We understand the importance of the work you all do. It's just that everybody has to feel the pinch.
"We have gone back to the original figure that it was and we will continue with that this year and we will come together at the end of next year and see how we can move forward."
Smith's announcement was met with grateful applause, although the TT Pro League's main sponsor, Digicel, disappointed the audience. Digicel's head of marketing, Lori-Ann Glasgow, announced that the 2016/17 Pro League winner will be awarded TT$100,000, which is a significant drop from the TT$1 million prize money offered for the three previous seasons.
Central FC picked up two million dollar bounties while DIRECTV W Connection won once.
Carlos Edwards, former Trinidad and Tobago World Cup 2006 stand out and new Ma Pau Stars signing, insisted that the newly branded team was anxious to win the competition regardless:
First and foremost our aim is to win the league. We don't want to just make up numbers. We do have a good squad and good people around us. We go with one aim. To win the league. If you don't want to win, then you shouldn't be anywhere near a football team or around sport.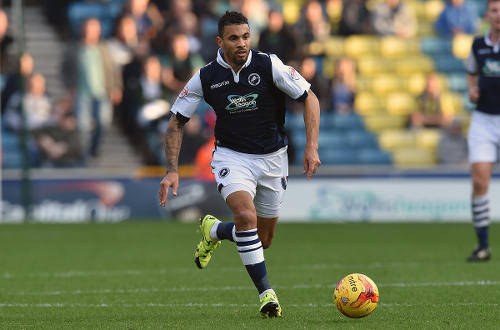 Edwards represented Defence Force in the inaugural Pro League season but has not played since, as he migrated to play professionally in Britain and, at one point, for England Premier League club, Sunderland. Now, he hopes to help restore the League to its former stature.
"I think it's about time I came back and helped the younger guys and try to put the Pro League back on the map," said Edwards. "It was an easy decision to come to Ma Pau as well. You look at the facilitating of the staff with the likes of [coach] Ross Russell and [manager] Kevin Jeffrey. I know them inside out and they know what they are about so my loyalty [went] towards them."
TT Pro League fixtures
(Friday 30 September)
Club Sando vs San Juan Jabloteh, 5pm, Mahaica Oval;
Point Fortin Civic FC vs Morvant Caledonia, 7.30pm, Mahaica Oval;
(Sunday 2 October)
Defence Force vs St Ann's Rangers, 3.30pm, Larry Gomes Stadium, Malabar;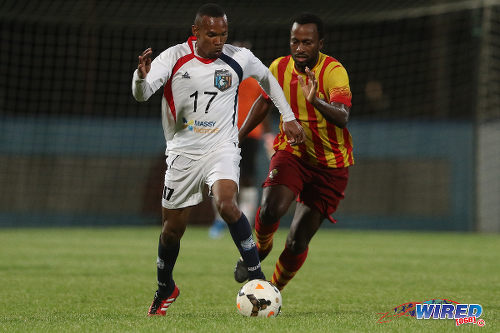 (Tuesday 4 October)
Ma Pau Stars vs Police FC, 6pm, Hasely Crawford Stadium;
Central FC vs W Connection, 8pm, Hasely Crawford Stadium.