Two hundred Trinidad and Tobago "football legends" are set to finally receive free access to Soca Warriors international matches, as the Trinidad and Tobago Football Association (TTFA) announced a TT$250,000 partnership with the National Lotteries Control Board (NLCB) yesterday, which will see the implementation of a Season Ticket Program from now until November 2017.
The move follows a similar initiative by the former Raymond Tim Kee-led administration, which allotted passes for members of the Veterans Football Association (VFA) for all national team games—men, women and youth matches—during 2013-2015.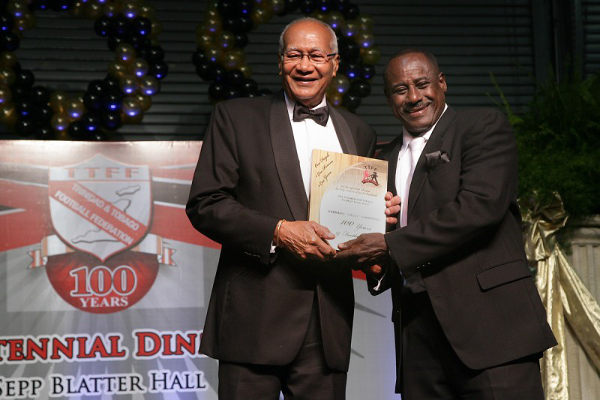 However, in this case, the season tickets will go straight into the hands of our former football players and administrators.
The 10 legends presented with tickets by current TTFA president David John-Williams, in today's launch at the Courtyard Marriott Hotel in Port of Spain, are: Alvin Corneal (former National Player and Coach), Everald "Gally" Cummings (former National Player and Coach), Leroy De Leon (former National Player), Osmond Downer (former FIFA Referee), Sedley Joseph (former National Player and Coach), Jean Mouttet (former National Keeper), Lennox "Bullet" Pilgrim (Administrator), Bobby Sookram (former National Player), Rudolph Thomas (former Administrator) and Edgar Vidale (former National Coach).
Two-time Olympic medalist, Keshorn Walcott, and Rio Paralympic medalists Akeem Stewart and Nyosha Cain will also be given season tickets. Further presentations will be made in the coming weeks.

In 2013, Wired868 submitted a two-tier proposal to then TTFA president, Tim Kee, which suggested season tickets for members of special national teams—the 1966, 1974, 1990 and 2006 World Cup qualifying teams—as well as players who amassed 50 or more full international caps.
John-Williams' implementation was closer to the gesture envisaged by the website than Tim Kee's move.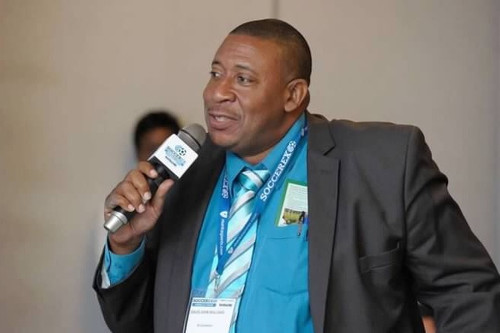 Soca Warriors fans stand to benefit too, as a total of 6,400 season tickets will be made available to the public—with 5,000 for the uncovered section and 1,400 for the covered section. The covered stands tickets will be priced at TT$2,000 while the uncovered tickets will be priced at TT$1,000.
There are added incentives for the season ticket holders, as they will receive a 20% discount on any official TTFA merchandise they purchase. Furthermore, a few lucky fans will get the chance to see the prestigious World Cup Final in Russia.
"As part of the Season Ticket Program as well, the TTFA, in discussion with FIFA, will obtain six tickets for the final game of the World Cup in Russia 2018," said John-Williams. "And those people who participate and purchase a season ticket will go into a lottery that will give them to opportunity to win a ticket for the finals of World Cup Russia 2018."
Apart from gaining entry to friendlies, Caribbean Cup games and Trinidad and Tobago's five "Hex" matches on home soil, season ticket holders will be allowed access to select National Team training sessions, reserved stadium entry access on match days and meet-and-greet sessions with the players.
First Citizens Bank will be the official retail outlet for the TTFA's season tickets, which go on sale next Monday.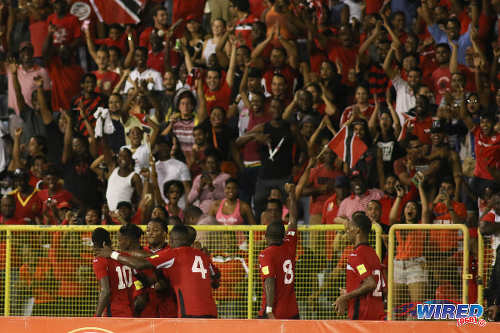 Early bird buyers will get the chance to use their tickets next Wednesday when the Warriors tackle Dominican Republic in a Caribbean Cup fixture at the Hasely Crawford Stadium from 7pm on October 5.
Tickets for the match are priced at TT$200 (covered) and TT$100 (uncovered) respectively, and go on sale tomorrow at Ramsingh's Sportworld in Couva and all Sports and Games and Kenny's Sports Shop outlets nationwide.
National Senior Team coach Stephen Hart was in attendance and, although he promised to name his Caribbean Cup squad by Friday, there was some bad news.
France-based midfielder John Bostock looks set to miss out again, as the England FA have stalled the player's switch to Trinidad and Tobago, after allegedly alluding to possible discrepancies in his application.
Bostock represented England at youth level and featured in the 2010 Euro Under-19 tournament where he rubbed shoulders with the likes of Austrian international David Alaba and French hitman Antoine Griezmann.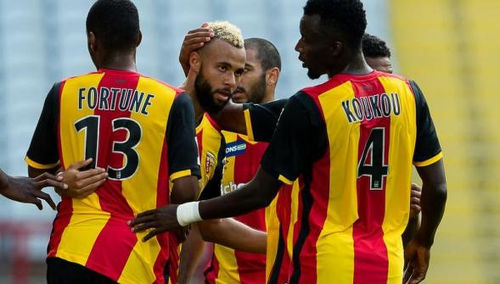 John-Williams was in a buoyant mood yesterday though, as he indicated his desire to start a football Hall of Fame within the next year. And he warned football fans to be on the lookout for another major announcement.
"I dare say, this is the first of good news that will be happening in the next two weeks," said John-Williams. "If you think this one is big, stand by for 14 days later. I don't want to let the cat out of the bag."
Editor's Note: The TTFA's Season Passes are available at First Citizens Bank branches on Independence Square, One Woodbrook Place, Arima, Tunapuna, Chaguanas, Point Fortin, San Fernando, Gulf View and Scarborough.
There are 1,400 Covered Stands and 5,000 Uncovered Stands passes available. Fans can book by calling the TTFA Hotline: 270-6868.