Barbecues, cake stalls, car washes—common fund-raising strategies of communities and individuals trying to attain some goal. They don't raise much, but it is an example of the way people can come together to do things for themselves.
I am coming back to a subject I raised a couple weeks ago after I encountered a group of youngsters hustling hand-outs at the Massy car park in St Augustine. It turned out that these young children were members of Fetters Youth Training Football Club, a community organisation managed by Maria Bethelmy, alongside her partner, Antonio Castillo.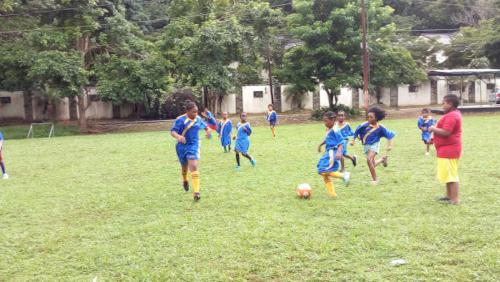 Castillo, their coach, accompanied these youngsters as they pranced about the car park soliciting money from Massy customers that evening. I had asked questions, being both alarmed at what they were doing, and curious about the club's background. Was this a common practice?
Castillo said I should speak to the manager and gave me his number so he could arrange it. Eventually, not being able to reach him, I looked them up and found a website, through which I contacted Ms Bethelmy.
She said the club had been around for about four years and was based on Acono Road in Maracas, St Joseph. They had about 36 members, boys and girls, between the ages of five and 16. They depend on "charity" for support.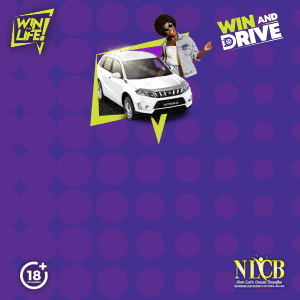 She singled out Phoenix Park Gas Processors Limited as their primary sponsor. At the initiative of its president, Dominic Rampersad, she said their little club had received many useful donations.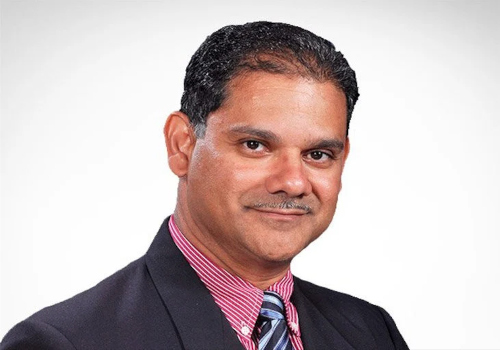 During the Covid lockdown, for instance, each member got desktop computers for online access to classes. They have also had an annual donation of schoolbooks, both texts and stationery.
"They have even helped with clothing for the children," she said.
The children come from low-income households, mainly headed by single mothers, and they are just "trying to help out", she said.
"Every month we do an outing"—take them to a movie, or dinner, or a trip to the zoo. "They feel a bit more happy."
When I met the boys at the car park, they had said they were trying to raise funds for a tournament. It was the same story I had heard shortly before, inside the supermarket, from an unrelated teenager, who was asking for either a donation or the purchase of a barbecue ticket for his club in Carapichaima.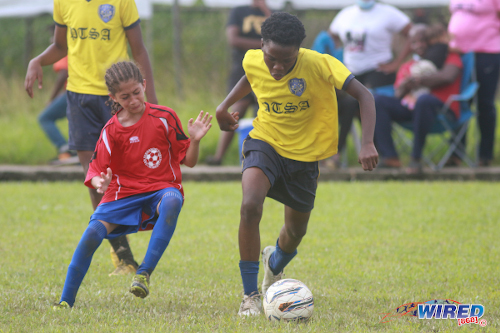 I didn't believe him, but I still gave him something.
The boys were not being truthful either. They were actually raising money for their Christmas party. I told Bethelmy that it didn't seem right for them to be indoctrinated in this kind of hustle at such tender ages. She responded that they do cake sales and the like as well.

I get that everything can be a hustle when you are struggling. Fetters (what a choice of name!) have a host of pictures on their website, mainly of their parties—hardly anything relating to actual football or training.
It was why I had decided to compare notes with Lasana Liburd, who has been running a similar enterprise with Arima North Secondary.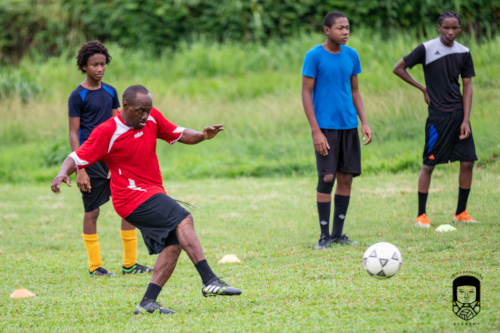 Liburd has struggled to find sponsorship for the various programmes he has been setting up with the youngsters—to provide gear, school supplies, physiotherapy, training, nutrition, even counselling.
When I last wrote about them, their players were heading to Tobago to face Bishop's High School, a match they comfortably won. They then beat Siparia West Secondary (1–0) to get back into the Premier Division for the first time in eight years.
However, they drew with St Mary's College last Sunday (0–0), so CIC won the Big 5. St Mary's had scored 12 goals in the competition, conceding four. Arima scored eight, and also conceded none.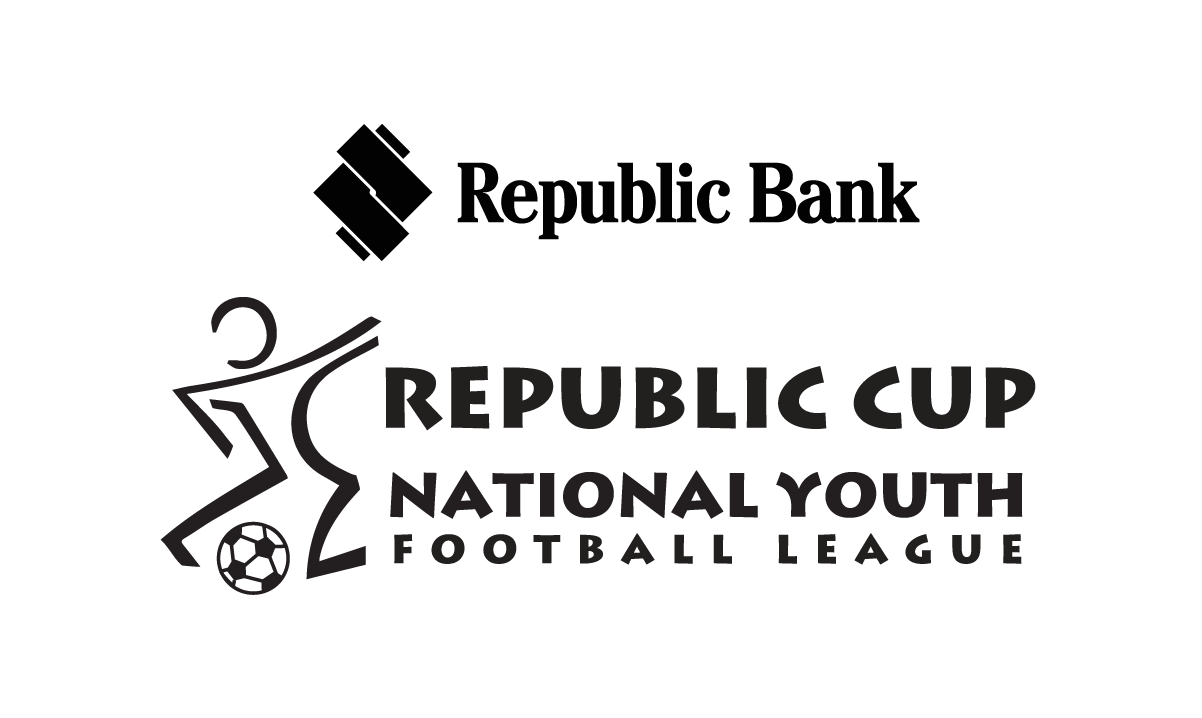 They had 10 points each, but CIC had more goals.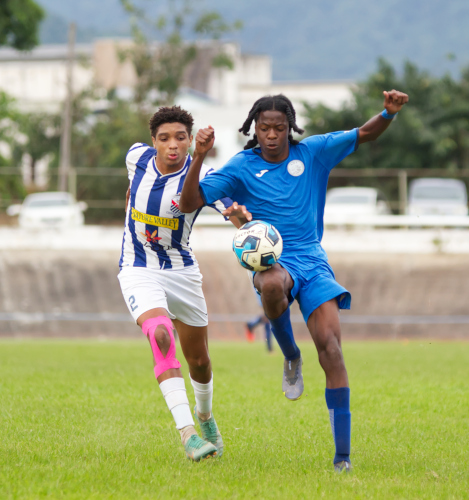 "Funny how we made just a bit of progress in every division. In 2019, we were the under-14 losing semi-finalists, lost in the under-16 group stage, won the under-20 East zone, and finished fourth in the Big 5 by goal difference," he said. "This year, we are the under-14 losing finalists, under-16 losing semi-finalists and won the East zone, but finished second in the Big 5 by goal difference."
There is a lot to be said for these community organisations. Fetters have been fortunate to have Phoenix Park on board so thoughtfully. Arima North have been fortunate that Lasana Liburd stretches himself extraordinarily to try to provide resources.
Olympic Gold medallist, Hasely Crawford, said that before winning the 100m, he struggled without support, working 12-hour days and finding it exhausting to train afterwards. It was an American, he said, who gave him US$3000, which helped him to find his way to those fateful starting blocks.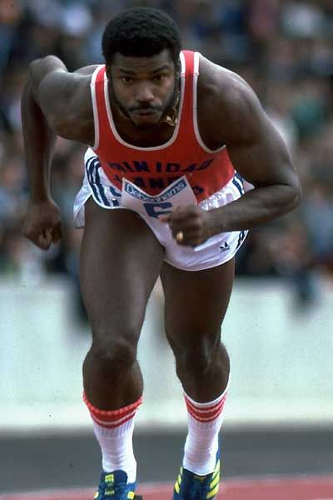 Cleopatra Borel, the marvellous shot putter who was born in Mayaro, earned her Bachelor's degree in health psychology and pre-physical therapy, and a Master's in Interdisciplinary Studies from American tertiary education institutions.
A few days ago, she said she had started training for the shot put late, at 19, and she recommended that facilities and resources be made available from early childhood. She is right.
I am not suggesting State handouts, but a national investment in developing and nurturing our young people—allowing them to blossom with confidence and pride.
Tomorrow, the pinnacle of football will be on show, a far superior endgame than a bunch of fools shooting each other.