DIRECTV W Connection took a point from Honduras Progreso in CONCACAF Champions League action last night with a 1-1 draw at the Ato Boldon Stadium in Couva. But there was certainly no feeling of progress for the "Savonetta Boys" who were chasing three points and should have easily taken them.
In the opening 45 minutes, Connection cut through a full strength Progreso outfit like a hot knife through butter and could easily have had more than Malik St Prix's stylish item to show for it.
But a negative halftime change by Connection coach Stuart Charles-Fevrier and a dodgy penalty gifted the Central American team a barely deserved equaliser as neither outfit could manage a decisive goal.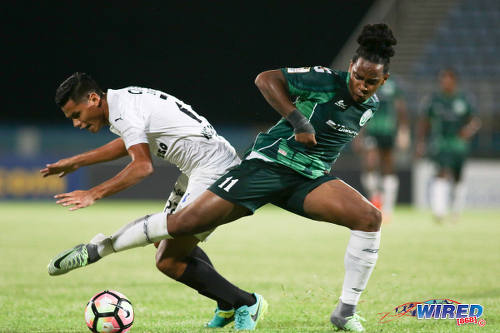 At the final whistle, players from either side slumped to the ground. Group leaders UNAM need only one point from their remaining two matches to advance now and there is little chance of the Mexican team slipping up.
"All in all for me, it is a disappointing result," said Fevrier. "This has been haunting me for years. We always seem to self-destruct…

"I don't know if it is mental or if we need to play at the CONCACAF level more often."
It might not have been all the fault of the Connection players, though.
The hosts were bossing the game when Fevrier decided for a more cautious approach with 45 minutes remaining. Off went striker Shackiel Henry and in went an additional central defender, Maurice Ford.
And, within three minutes, Progreso pulled level and, try as they might, the hosts could not get a second go-ahead item. It was disappointing finish to an affair that seemed to offer so much for the Pro League team.
Fevrier, in fact, had been daring at kick off.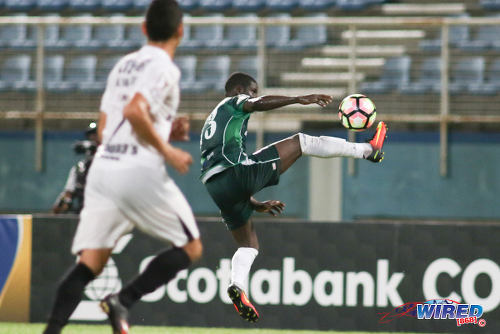 St Prix, a 21-year-old St Lucian attacker, started in the "number 10 role" ahead of veteran Andre Toussaint with Henry on top and the speedy duo of Neil Benjamin Jr and Dimitrie Apai.
And it was immediately evident that Progreso, who started with eight players from their starting team over the weekend, were in trouble.
Goalkeeper Woodrow West had already made a handful of saves and saw the ball whistle across his penalty area from either flank before, in the 32nd minute, Connection got a deserved opener.
Apai cut in from the left flank and cleverly backheeled a ball into St Prix's path on the edge of the opposing area. And the lanky attacker steered into the far corner with a controlled side footed finish.
St Prix almost had a double within seconds but West dived to his right to push his low attempt for a corner. While, in the 34th minute, West pulled off a sharp save to his left to keep out an angled Henry strike.
"We started quite well," said Fevrier. "We were dominating play territorially and we created some good situations."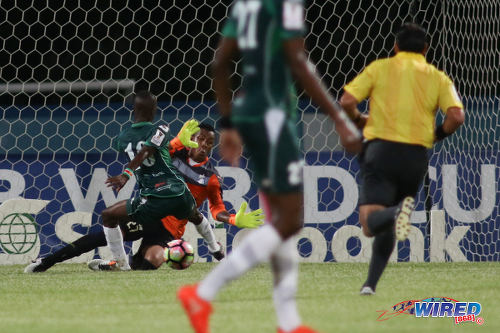 So, the Connection coach responded by withdrawing a striker and sending on an additional defender.
"It was a tactical move," said Fevrier. "I thought in the first half our middle was [too] exposed. So I brought [on] Maurice to play as a holding midfielder."
It is one of the maddening things about football. Fevrier had correctly assessed his team's one weakness in the first half.
Connection captain Hughtun Hector was in a class of his own, as he created opportunities at will for his teammates. But, on the occasions that Hector was caught out high up the field, St Prix did not cover for him or put pressure on the ball and their sole remaining central midfielder, Briel Thomas, was exposed on occasion.
The problem was that Fevrier attempt to fix one hiccup had the simultaneous effect of dismantling what was working so gloriously.
Progreso coach Hector Castellon spotted Connection's dwindling offensive aspirations and made the opposite change, as left wing back Carlos Sanchez was sacrificed for orthodox wide midfielder, Franklyn Morales. And, to really rub it in, Morales effectively changed the game with his first touch—although American referee Baldomero Toledo certainly played his part.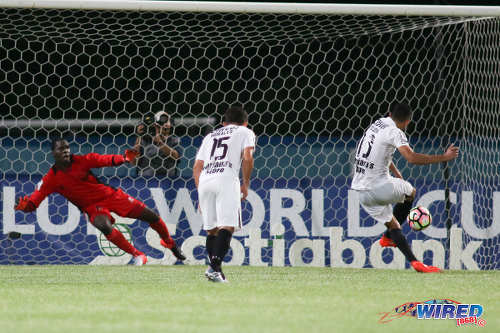 With the Connection backline sitting deep, Morales ran on to a diagonal ball in the opposing area and got there before Connection central defender Daneil Cyrus.
The contact seemed minimal but Toledo pointed to the spot and striker Angel Tejeda, easily Progreso's best player, calmly converted the equaliser.
Things might have gotten worse for Connection and Ford in particular, as the central defender somehow let a regulation cross get past him in the 61st minute. Somehow, a combination of goalkeeper Julani Archibald, Hector and Ford himself managed to thwart two efforts from Morales and one from Tejada from the edge of the six yard box.
Connection did create two decent second half efforts, as Thomas blasted over from the edge of the area while Toussaint screwed an effort wide after a raking cross from left back Kurt Frederick.
Toussaint, incidentally, came on to replace Cyrus, as Fevrier tried to reverse his tactical alteration. But Connection could not regain control and were fortunate that a late Tejada blast came off the post while Archibald managed another flying block to keep out Fredixon Elvir.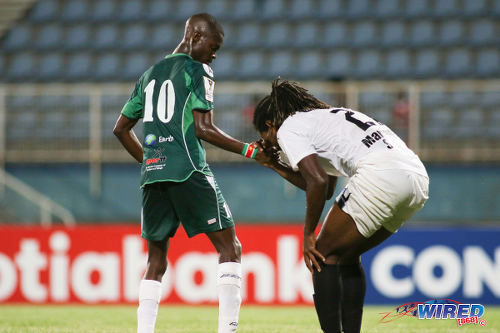 "The Mexican team was a lot more professional," said Fevrier, with a rueful shake of his head, "but I cannot say the Honduran team was better than us."
For his part, Castellon said he could live with the result, even though it effectively eliminated the Hondurans as well.
Progreso, he explained through a translator, was a small team that has been around for just two and a half years. Connection was part of their learning curve.
"We tried to get a better result but we couldn't do it," said Castellon.
Only the UNAM outfit would have smiled at last night's result. Not that the powerful Mexican team needed much help in this group anyway.
(Teams)
W Connection (4-2-1-3): 18.Julani Archibald (GK); 16.Alvin Jones, 25.Daneil Cyrus (14.Andre Toussaint 73), 27.Jelani Peters, 2.Kurt Frederick; 8.Briel Thomas, 13.Hughtun Hector (captain); 43.Malik St Prix; 11.Neil Benjamin Jr (17.Aikim Andrews 73), 9.Shackiel Henry (4.Maurice Ford 46), 10.Dimitrie Apai,
Unused substitutes: 1.Terrence Lewis (GK), 20.Jamal Charles, 23.Kevon Goddard, 35.Jesus Perez.
Coach: Stuart Charles-Fevrier
Honduras Progreso (3-5-2): 27.Woodrow West (GK); 17.Dilmer Gutierrez, 22.Nixon Duarte, 21.Roy Smith; 1.Pastor Martinez (7.Luis Alvarado 12), 23.Pedro Mencia (12.Mariano Acevedo 65), 6.Juan Delgado (captain), 20.Leonardo Isaula, 31.Carlos Sanchez (15.Franklyn Morales 48); 11.Fredixon Elvir, 13.Angel Tejeda.
Unused substitutes: 29.Kelvin Castillo (GK); 2.Johny Rivera, 9.Darwin Bermudez, 10.Victor Moncado.
Coach: Hector Castellon
Referee: Baldomero Toledo (USA)
Man of the Match: Hughtun Hector (W Connection)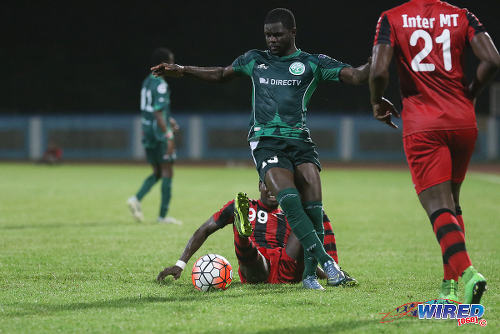 CONCACAF Champions League
(Thursday 25 August 2016)
W Connection 1 (Malik St Prix 32), Honduras Progreso 1 (Angel Tejada 59 pen) at Couva.