As mentioned in this column recently we are a society pock-marked by destructive shade preference practiced by citizens of all descents, even within ethnically kindred groups.
I had intended to return to the subject because in my view there is an inextricable link between the violent crime that is again "spiking" and degrading social conditions in which low self-esteem are a major part.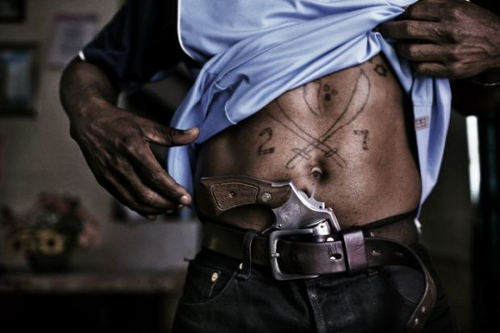 Before I could return to the subject, Emancipation Day 2016 came around and there were a number of inspiring columns reminding us of where we still have to go on the journey to true emancipation.
Much time is spent analysing why certain young persons are drawn to enlistment in ISIS and how they are "radicalised". I wish we would spend more time on what draws our young persons into gangs and into a fatalistic view of their young lives, to the point where some reportedly pre-pay for their funerals.
Our Prime Minister's wife, Sharon Clark-Rowley, as Patron of Laventille Nights, when productive community accomplishments are displayed—in remarks prominently reported in one newspaper—thoughtfully spoke of the fatal outcomes for many of our young men as making "wrong choices" and exhorted us not to condemn certain areas wholesale.
That accords with the outlook of this column.  As long ago as 2003 when violent crime was "spiking" I wrote a column against unqualified negative profiling entitled Targeting Laventille.
It argued that aggressive "clean up" of targeted areas was not all that was needed to attack violent crime and could be counter productive. It said in part: "Such tactics cannot possibly be employed in our name, dear readers.  We have not sanctioned anyone to turn beast, to 'saddamize' Laventille, Morvant John John or Beetham, as though they are full of some group that the rulers or the hidden powerful have decided are expendable".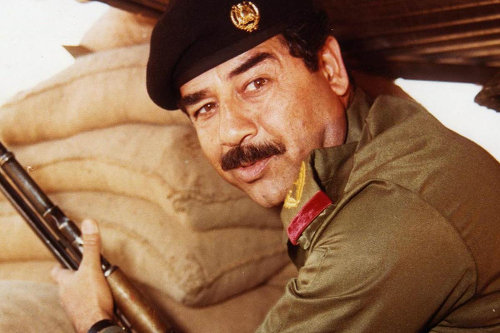 (Saddam was then of recent memory and had blistered Kurdish groups with chemical weapons).
Should we, not be urgently pinpointing what inclines our young men in particular to making the "wrong choices" and implementing social development policies to deal with the negative conditions that beset them?
Mrs Rowley—in the interests of full disclosure, I confirm that she has been one of my business partners for 20 years; there are six of us currently crossing generations—described how her mother taught her to sew so that she would be productive at something.
That is precisely what pan and other performing arts and sport can do, as I often urge upon our rulers, including this lot. Let's invest heavily, but in an objective, policy driven manner in having communities offer some better choices and provide the surrogate emotional support that comes from being part of a team such as a musical or sporting family.
It is nearly seventy years since Marcus Garvey made the speech in which he said: "Emancipate yourselves from mental slavery, none but ourselves can free our minds."
Many years later Bob Marley made Garvey's advice universally known though his haunting 'Redemption Song'.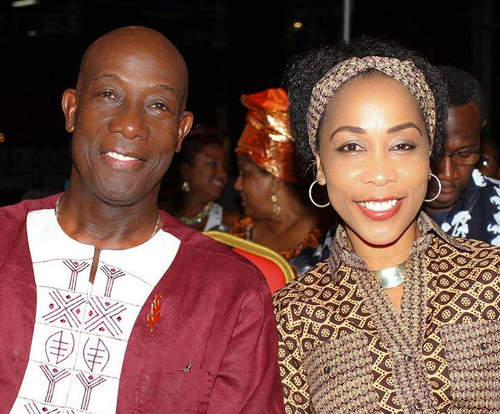 Writing in the Jamaica Gleaner, on Jamaica's 50th Independence anniversary in 2010, Glenford Smith described Garvey "as the philosophical fountainhead for Marley" and expressed his view that many persons remained enslaved to states such as low self-esteem and self doubt.
I believe in taking a vacation and I am concluding one now.  For my vacation reading I was immersed in Toni Morrison's 'The Bluest Eye'.  It tells the extremely painful story of the mentally slavish desire of Pecola to have the bluest eyes and blond hair.
Pecola's self esteem is destroyed by the arrival of a new girl in school named Maureen: "a high-yellow dream child, who instantly became the popular child."
Morrison, a Nobel Prize winning author helps us to understand this thing as now set out below.
"Black boys didn't trip her in the halls; white boys didn't stone her, white girls didn't suck their teeth when she was assigned to be their work partners."

"Jealousy we understood and thought natural—a desire to have what somebody else had; but envy was a strange new feeling for us."

"And all the time we knew that Maureen Peale was not the Enemy and not worthy of such intense hatred. The Thing to fear was the Thing that made her beautiful, and not us."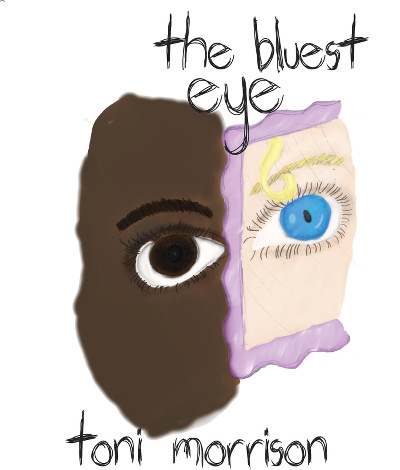 The pieces quoted above are an awesome example of the output of mental slavery.
An insecure society like ours survives by putting aside the Thing on the surface in order to conduct relationships that cannot be avoided. But, secretly, the Thing influences how we treat each other in many ways not necessary for the basic functioning of the society.
The Thing lies at the heart of inequality of opportunity and the marginalisation of many of those who make wrong choices. We need to understand it and deal with it along with prevalent forms of abuse visited upon young men and women.