As Trinidad and Tobago's 32 elite athletes celebrated the formal announcement of their qualification for the Rio 2016 Olympic games, 25 year old national cyclist Njisane Phillip was left confused and incensed after discovering, through the media, that a key member of his support staff will not fly to Brazil to assist his medal quest.
Phillip wanted fellow cyclist Varun Maharaj to accompany him to Rio as his soigneur and the Trinidad and Tobago Cycling Federation (TTCF) agreed, via email, on 14 June 2016. Maharaj and mechanic Elisha Greene were Phillip's two picks.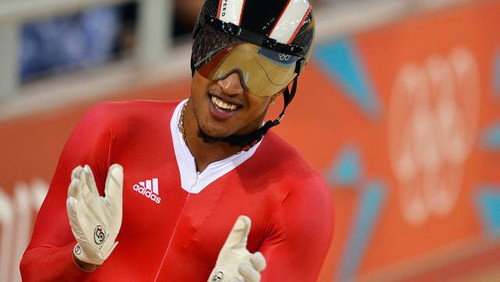 However, as the Trinidad and Tobago Olympic Committee (TTOC) announced its contingent for Rio, Phillip was stunned to discover that Maharaj was not going while he would have a team manager, David Francis, instead. Francis is also the TTCF's assistant racing secretary.
Iconic former Trinidad and Tobago cyclist and Hall of Fame inductee Gene "Geronimo" Samuel did not mince words as he accused the TTCF for caring more about free trips than the welfare of its athletes.
"Njisane doesn't need a manager because it is not as if there a few cyclists are going. But we have guys who want to go on a trip and don't know what to do with an athlete. Right away you have taken away from Njisane's chances.

"They are worse than gymnastics… If you are there to support the athlete, you must support the athlete. Whoever he is comfortable with, you must take. He did all the ground work for the last year and a half, and now that he has qualified they want to get a trip out of it."
Phillip, who is based in Canada at present, has written to the TTOC in a desperate attempt to have the local body reverse its decision. He spelt out the importance of his two-man team.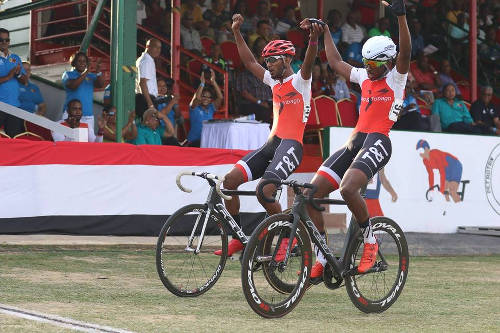 "I asked that Elijah Greene travel as my mechanic as he has been with me through the last three years at all events and through my qualification process," stated Phillip. "Varun has been a training partner, helper, right hand and left hand. He knows my needs and what needs to be done to prepare me to race. He can warm me up before my races and prepare with me for race day.
"These are the two people I need to be able to perform on race day. I made this clear in a meeting with the TTCF and they agreed that what I need is priority."
However, TTCF president Robert Farrier said the relevant body, the racing committee, considered Phillip's request and disagreed. He insisted that the decision was made democratically and followed due process.
The problem, according to Farrier, was the TTOC could only fund two officials to accompany a single athlete. And the eight-member racing committee, which is chaired by Joseph Roberts, decided to send Francis instead.
Francis, incidentally, is the assistant secretary of the racing committee and a TTCF executive member.
"The TTOC said we could only afford two officials and not three," Farrier told Wired868. "So the services of the soigneur would be provided by other people who would be multi-tasking. [Francis] has travelled with Njisane on several occasions to a number of qualifying events whereas [Maharaj] has never travelled as a soigneur before [but only as a teammate]. He is not a qualified soigneur."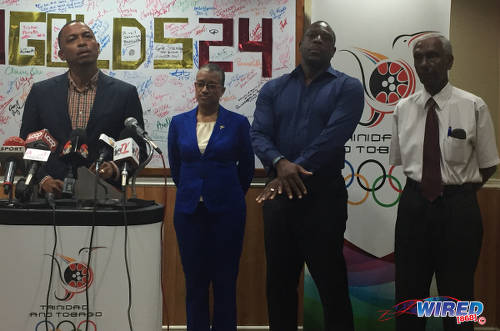 Could anyone else on the technical team take on the responsibility of the manager?
Did the TTCF's racing committee believe it better understood Phillip's needs than a cyclist who is heading into his second Olympic Games? Or that it had superior knowledge than former Pan American champion and record holder, Samuel?
Farrier responded: "Of course!"
"A cyclist is not a runner, a cyclist needs support… A soigneur is a gofer. He bring your helmet, brings your towel. The manager's role started months ago when [Phillip] qualified. [Francis] was attending meetings at the TTOC, making sure all the documents were done properly and so on.

"In cycling, there are a number of managerial tasks that need to take place from race confirmation to managing the event on the day. When you look at the aspects of that there is no way a soigneur can perform those tasks, especially if he had never done it before.

"You need somebody who can multi-task and this manager is very experienced. When he comes back [from Rio] he has to do a full report too, he not going there for a lime."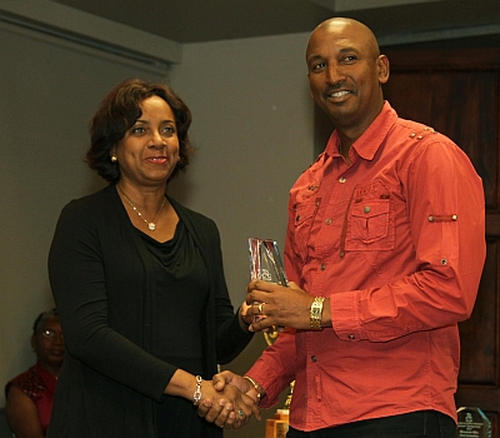 Samuel scoffed at Farrier's suggestion that Phillips did not know what he needed most in Rio.
"A president who never represented Trinidad and Tobago says a cyclist doesn't know what he needs," Samuel retorted, "that alone should tell you."
He tried to explain the importance of a soigneur for an international cyclist.
"[A soigneur] is like a massage therapist," said Samuel. "I had only two people ever touch my legs in my whole career and one guy who ever touched my legs on race day. It is about knowing the athlete. A good therapist can touch you and immediately know if something is different about your muscles.
"They go for everything for you. It is so important. No team travels without a proper soigneur. We are 15 years behind. I am just flabbergasted…
"Our constitution says the racing committee has the final say. But I am shocked that anybody is trying to go ahead of Varun and Elijah. They should be ashamed of themselves. It shows the lack of integrity they have."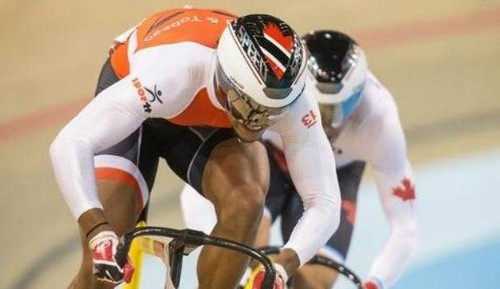 Francis claimed that he was taken aback by the reaction to his role on "Team Njisane." He insisted that he had only the cyclist's best interests at heart.
"As the manager, I am responsible for all meetings that would be required prior to the cyclist taking part," said Francis. "From the registration to the presentation of the uniform [and] any issue that would arise during the event. I have to make sure the athlete has everything in place to be able to represent us.
"To me, the part of the manager is most essential in that we have the athlete prepared and in the right frame of mind. We are focused on the athlete."
But what if the cyclist, Phillip, did not want him there?
Francis said he was willing to "sacrifice" his position on the Olympic contingent. But only if the TTCF asked him to do so.
"If it comes down to us making a sacrifice, the Federation will have the final say," Francis told Wired868. "I am ready to step aside if the Federation asks me to… I didn't know it was an issue."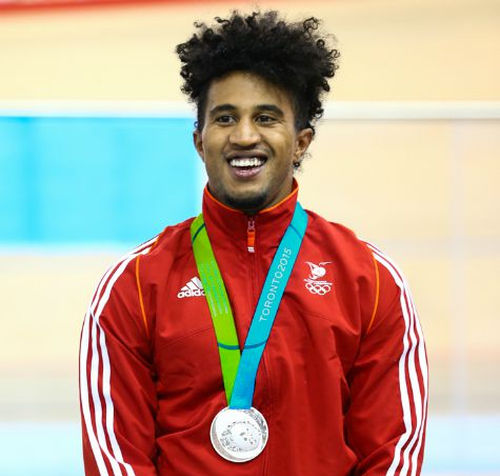 Phillip Whiteman, the national cyclist's stepdad, insisted that the disruption of the Phillip's team was a major issue and accused the TTCF of acting deceitfully. He attempted to draw parallels to the Trinidad and Tobago Gymnastics Federation's controversial last minute switch of Thema Williams for her alternate, Marisa Dick.
Whiteman explained that the TTCF told Maharaj he was on the staff for Rio and even asked for his uniform sizes. If the racing committee took a vote, the decision was apparently not shared with Phillip or Maharaj.
Instead, they got the bad news in the media. Whiteman said he had not spoken to Maharaj yet since he simply did not know what to say to him.
"Njisane said this might be his last trip for Trinidad," Whiteman told Wired868. "It is too much bacchanal. When it comes to the Games, they say they are in charge and they want to dictate what he does…
"Cycling is his life and they are playing around with his life."
But Francis countered that the TTCF only wants to help, although both parties differed about the value of the Federation's assistance.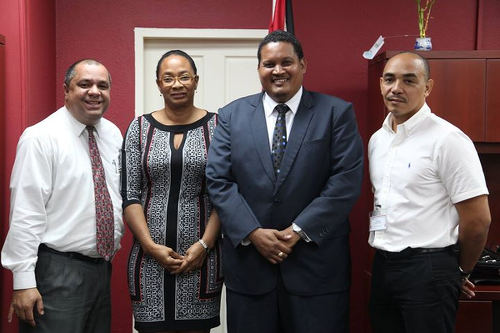 "Njisane has an excellent chance to medal and he has the full support of the Federation," said Francis. "We have done everything that was humanly possible to make sure he qualified [for the Olympics]. We have been extremely supportive and we have gone beyond [the call of duty]."
Wired868 asked for an example of the TTCF's support to Phillip.
"For every event that was a qualifier, we made sure he was able to attend it with the support staff that was required," said Francis. "The Federation, through the Sport Company, made sure he was able to attend all the qualifiers.
"He, as I told him already, did exceedingly well to qualify. And now that he is there, his chances of qualifying are excellent."
Whiteman retorted that he personally applied for funding on Phillip's behalf and dared anyone to prove differently. He insisted too that the TTCF officials who accompanied his stepson rarely added anything to his efforts.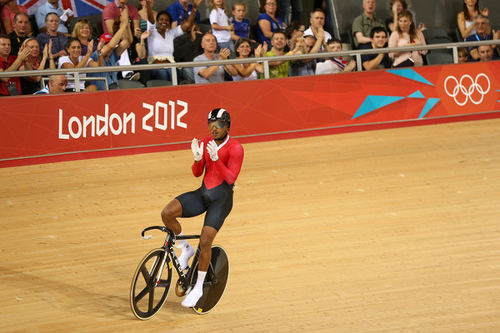 For Samuel, the decision to send Francis ahead of Maharaj was the last straw and he called on the Trinidad and Tobago public to make their voices heard in protest.
"Our racing committee is made up of some people who never rode a bike before… That doesn't mean they can't contribute but they have to be open minded and ask questions. But these guys just use the power of the constitutions to see who gets a trip this time.

"I have stayed quiet for years but it is time that Trinidad and Tobago understands what us going on here. Any official who shows up and wants to deprive Njisane of having the best chance possible, should be ashamed."
Samuel admitted that, for him, the matter was personal. Geronimo was 24 when he qualified for his first Olympics and he placed fourth in the time trial and missed a bronze medal by a fraction of a second.
Even today, Samuel believes that, with the support of local cycling officials, he would have mounted the podium in Los Angeles. He does not want Phillip to suffer the same fate.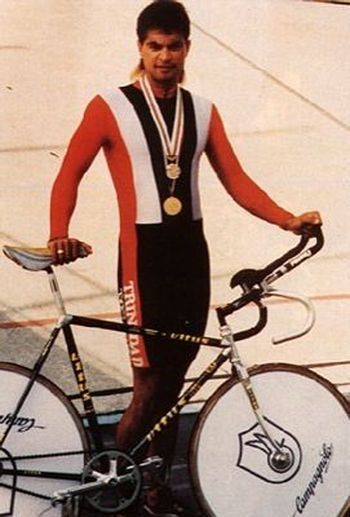 "If they followed my instructions, I would  have gotten a silver not just a bronze. But the president wanted a trip. My event was one race against the clock but [Phillip's] is more serious as he has to go through different rounds. It hurts to see that, 32 years later, we are still going through the same nonsense.

"You think Usain [Bolt] would go to the Olympics with a masseuse who doesn't know him? Warming up is the most important thing… The one time I had someone there to warm me up [at the Havana 1991 Pan American Games], I set the world record that still stands today.

"You are supposed to be relaxed mentally before a race because cycling is very stressful and it is a matter of what is important for the athlete. This is a blow to Njisane mentally and he almost gave up cycling a few years ago, because it is very hard to keep going when you feel your officials don't support you.

"They are playing they don't understand the athlete [because] they are just looking for trips for each other and they don't have the best interest of the athlete at heart. If it wasn't for Njisane then all of them vex because they have no trips to go on."
Whiteman insisted that, despite the issues, Phillip is determine to return from Rio with a medal for Trinidad and Tobago.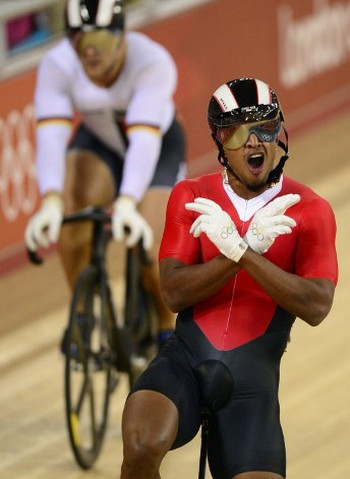 "[His family] put out the money and he put out the effort," he said, "and now that we got him here, they want to jump in and get a trip. My son said 'David is a good guy but I need Varun'. This means so much to him…
"But, no matter what, we are going to medal!"
The TTCF president believes Francis will be more valuable to Phillip's medal hopes in Rio than Maharaj. Phillip disagrees and is imploring the TTOC to intervene for the sake of his Olympic dreams.
Editor's Note: Cycling manager David Francis decided to step aside on 16 July, after two days of discussions between the TTCF and the TTOC, to allow Varun Maharaj to accompany Njisane Phillips to the Rio 2016 Olympic Games. Click HERE to read about the TTCF climbdown.