The Trinidad and Tobago Men's National Under-20 team will begin their quest for supremacy in the Caribbean Union Cup (CFU) when they face Guadeloupe from 7:30 pm tomorrow at the Ato Boldon Stadium in Couva. If the youngsters can follow the words of their coach Brian Williams local fans may be in for a treat in the first leg of CFU qualifying.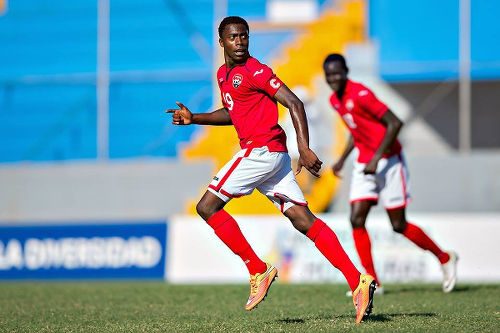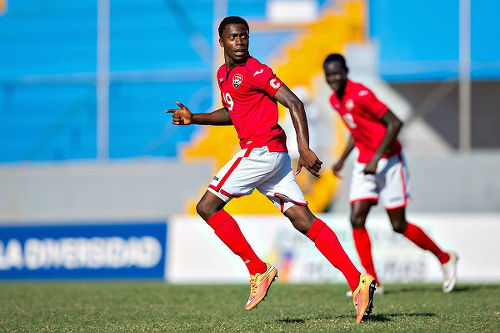 "We want to keep focused. We don't want to chat too much but we want the game to speak for itself," Williams told Wired868, when discussing possible eye-catching players.
Two years ago, under the guidance of head coach Derek King, the young Soca Warriors were able to coast through the group stages before beating Haiti 3-0 to lift the Caribbean crown. Central FC striker Kadeem Corbin was the star in the finale with a hat-trick, while the likes of Jabari Mitchell, Aikim Andrews, Shannon Gomez and Dutch-based winger Levi Garica were all key players in King's squad.
The former Strike Squad defender, Williams is now the man at the helm of the current Under-20 crop. He would have been pleased with his team's last friendly outing—a 6-2 win over Defence Force's National Super League (NSL) team:
Generally, we had a better all round game. I think we got an opportunity to work on some stuff in the defence. We played a little more compact and we managed to capitalise on some of the goal scoring chances that we got […], [D]efensively, I think we have a better understanding and a bit more balance. I think the communication is better between our two central defenders and we came along well in that area. We were a bit tighter…
Attackers Nicholas Dillon and Isaiah Hudson both notched braces in the encounter against the Army, and Williams hinted that Dillon may be the man charged with leading T&T's squad.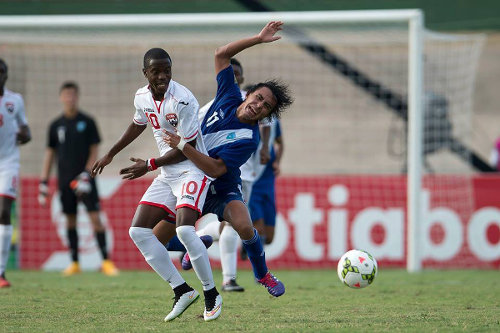 "Most likely Nicholas Dillon will be leading the attack […] but sometimes we have to leave some things to be a surprise," Williams said.
Hudson, who turns 16 next month, had an excellent Secondary Schools Football League (SSFL) season with Naparima College last year and is likely to feature highly in Williams' plans. The lanky attacker is one of five DIRECTV W Connection players in the 23-man squad, and his club mate Jabari Mitchell takes the field as the captain.
"Jabari is doing some good work. I think he's one of the players who has a very good relationship with everyone," Williams told Wired868. "He's a very humble youngster… He is one of the more experienced players and the guys look up to him a lot."
Mitchell, a crafty playmaker, is ready to lead his team from the front and take them to the CONCACAF stage. Mitchell told TTFA Media:
The strength of this team is the speed of the players and the willingness [to] work hard. Our aim now is to get out of the group stage and go on to reach the CONCACAF stage and hopefully qualify for the World Cup. Personally, I also want to deliver because I think it's time that I step up and deliver on the day. Coach has been doing really well, pushing the players the right way and I hope we can go out there and deliver for him.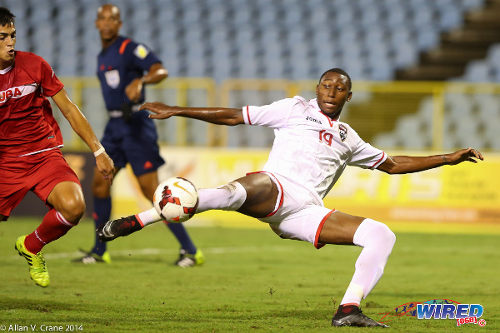 Williams' 23-man squad is made up of 19 locally based players and four overseas players; five of the 19 are unattached from Pro League clubs. The Under-20 coach believes that he and his staff have put the best possible quad together.
"That's why we spent a lot of time screening players. What we looked at was picking the best players possible to represent the country," Williams said. "We are pretty confident with the players selected to represent the country at this point in time."
Two players who will not feature in the first phase of CFU qualifying are Keston Julien and Tyrel "Pappy" Emmanuel. Julien jetted off for trials in the Netherlands last week, while Pappy failed to get medical clearance in time for selection. Williams still remains concerned despite the Shiva Boys HC playmaker's late medical clearance:
What is important for Emmanuel is that he gets clearance with his problem so we can have him in the squad for later in the tournament. I understand that he has been cleared by the doctor but we will have to do a thorough check […] he's still getting chest pains when he runs… [W]e still need to see how he operates in training," Williams said.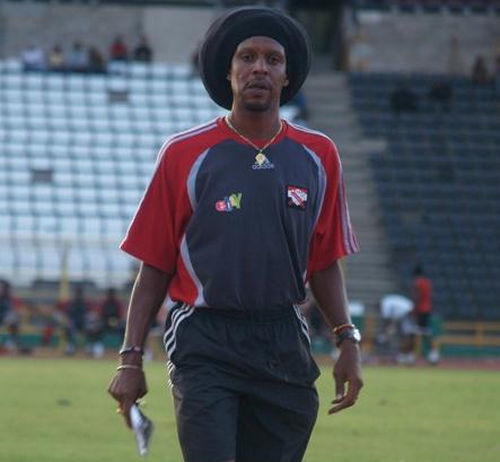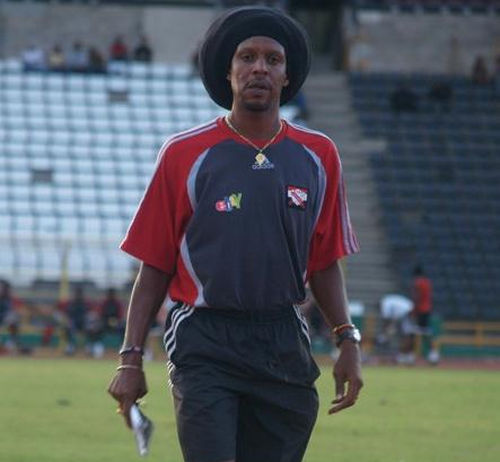 The man charged with overseeing the fitness of the young Warriors is Dexter Thomas, but the member of the Defence Force only became available to the team about three weeks ago.
Williams will be hoping that Thomas can keep his players in top shape for the opener tomorrow, and the once astute defender is not making any assumptions:
Everyone is gelling pretty nicely and looking forward to Wednesday's game against Guadeloupe. We are not taking anyone for granted and we will be taking it one game at a time. We are hoping that things go smoothly in order for us to have a pretty good start.
Williams' young charges will play the second game of tomorrow's double header as St Lucia will meet Turks and Caicos from 5pm in the evening's first game.
At today's press briefing to launch the start of the Trinidad leg of the CFU tournament, the Guadeloupe and Turks and Caicos coaches made it clear that their respective teams were not about to roll over and play dead for the host nation.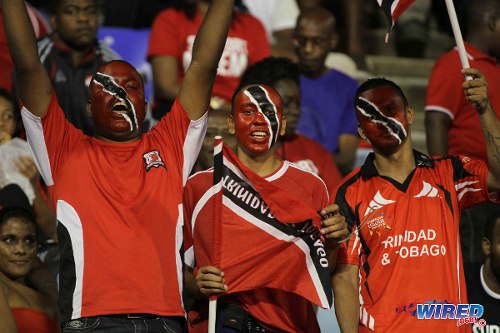 "We have a young team but we're here to compete," Turks and Caicos coach Dane Ritchie said. "T and T don't expect to run away with it."
Ritchie's charges play as an academy team back home in the Turks and Caicos league, and the coach pointed out that the average age of his team is 17 years.
On the other hand, Guadeloupe have four French-based players in their ranks, and head coach Moise Castry is just as eager to get the show on the road.
"We have been preparing for three months and we have four players from France who joined the team a few weeks ago," Castry articulated through his liaison officer. "We have been treated very well so far and we looking forward to the start of the competition. Our aim is to qualify for the second round."
Castry and his Guadeloupe team will look to put pleasantries aside when they tackle the young Warriors tomorrow from 7:30 pm in Couva.
The St Lucian team failed to make it to the CFU press briefing due to traffic issues. They will be hoping for much, much better luck on game day.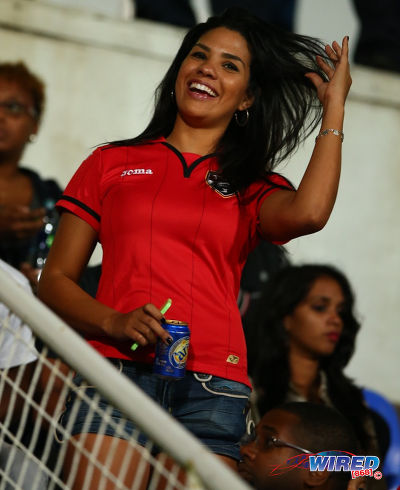 T&T 23-man squad
Goalkeepers: Jadel Poon Lewis (Queen's Royal College), Jabari Brice (San Juan Jabloteh), Denzil Smith (Shiva Boys HC).
Defenders: Tyrek Sampson (North East Stars), Kierron Mason (W Connection), Andrew Rullow (St Anthony's/Premier Football Academy), Jacob Sooklal (Durham United FC—Canada), Kori Cupid (Presentation/W Connection), Isaiah Garcia (Shiva Boys/W Connection), Noah Powder (New York Red Bulls—USA).
Midfielders: Jabari Mitchell (W Connection), Kareem Riley (Presentation/Central FC), Shane Sandy (Naparima/North East Stars), Yohannes Richardson (Shiva Boys HC), Morgan Bruce (Stevenage Borough—England), Micah Lansiquot (Mucurapo East/St Ann's Rangers).
Forwards: Nicholas Dillon (Central FC), Jarred Dass (Stony Brook College—USA), Rushawn Murphy (East Mucurapo), Kathon St Hillaire (St Anthony's/St Ann's Rangers), Isaiah Hudson (Naparima/W Connection), Josh Toussaint (St Ann's Rangers), Quinn Rodney (Shiva Boys HC/Club Sando).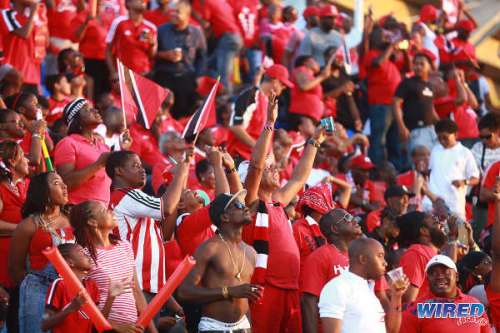 Caribbean Cup Under-20 qualifiers
(All matches to be staged at Ato Boldon Stadium, Couva)
St Lucia vs Turks and Caicos, 5pm,
Trinidad and Tobago vs Guadeloupe, 7.30pm,
St Lucia vs Guadeloupe, 5pm,
Trinidad and Tobago vs Turks and Caicos, 7.30pm,
Guadeloupe vs Turks and Caicos, 4pm,
Trinidad and Tobago vs St Lucia, 6.30pm.