Evergreen former Pro League playmaker Marvin Oliver returned to the National Super League (NSL) yesterday—after a 10 year absence—as part of an eye-raising revamp at Real Maracas FC.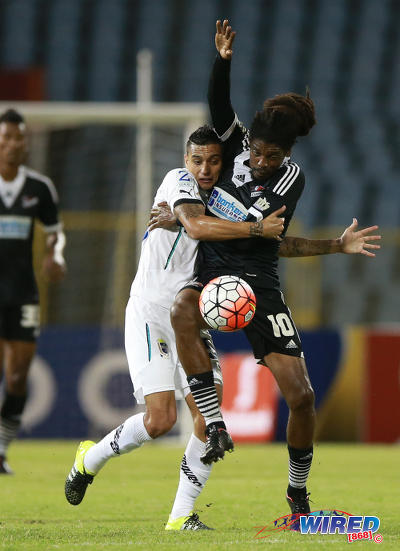 The 40 year old Oliver, who won Pro League titles with San Juan Jabloteh and Central FC since leaving NSL team Crab Connection, is on his third club in this calendar year, after an acrimonious split from the "Couva Sharks" and a more muted exit from Jabloteh.
"I don't think I had a future at Jabloteh," Oliver told Wired868. "I would have liked to stay on but, based on how things played out, I don't think I was in their plans. There was no need trying to hold on, so I decided to join this project.
"It might be a drop down in divisions but I don't think it will be a drop down in terms of concentration, team play or the attitude that we approach the game with."
It was a rough debut for Oliver with Maracas, as they lost 2-1 away to last season's runners-up, Guaya United. But it was Oliver's teammate and former Guaya captain, Ryan "Fry" Stewart, who was the centre of attention while Maracas coach Michael McComie—another former Guaya employee—also came in for stick.

Stewart, who spoke to Wired868 before he travelled to Guayaguayare with Maracas, hinted that his decision was partly based on financial reasons.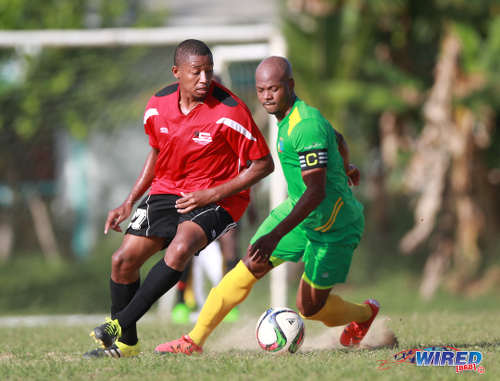 The gifted midfielder was the National Super League's MVP for 2015/16 and then spent his off-season playing with Japs North East Stars in the Pro League.
But, in a surprise move, he opted to leave his hometown team for the new NSL season.
"It is a decision that I made for me and my family," said Stewart. "But home will always be home. The door is always open.
"People are going to be upset [and] the travel will be harder. But, compared to the opportunities at North East—especially as it's the Pro League off-season—and with the economy the way it is, I can't just wait around.
"I have to do what's best for my family."
Oliver and Stewart are part of a notable overhaul at Maracas that also saw Prisons FC left back John Stewart and former Pro League journeyman Rennie Britto join the Maracas/St Joseph-based club.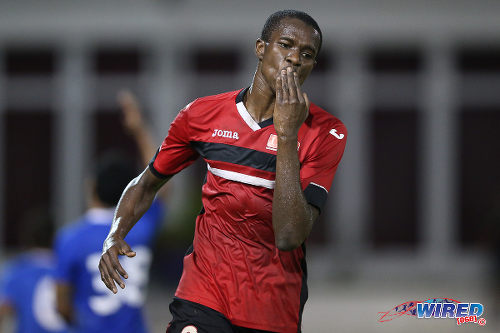 The UTT duo of prolific striker Jamal Creighton and midfielder Isaiah Mejias are also due to move to Maracas next month, in a stunning show of ambition from the club that only avoided relegation on the final day of the last season.
Perhaps just as importantly, Maracas director Kester Lendor confirmed that Bankers Insurance will remain as their title sponsor this season. He explained that their change of gears on the field came after a chat with his head coach, McComie.
"We tried to have the majority of our players being home-based," said Lendor, "but we have struggled over the last two years and that situation has proven to be untenable.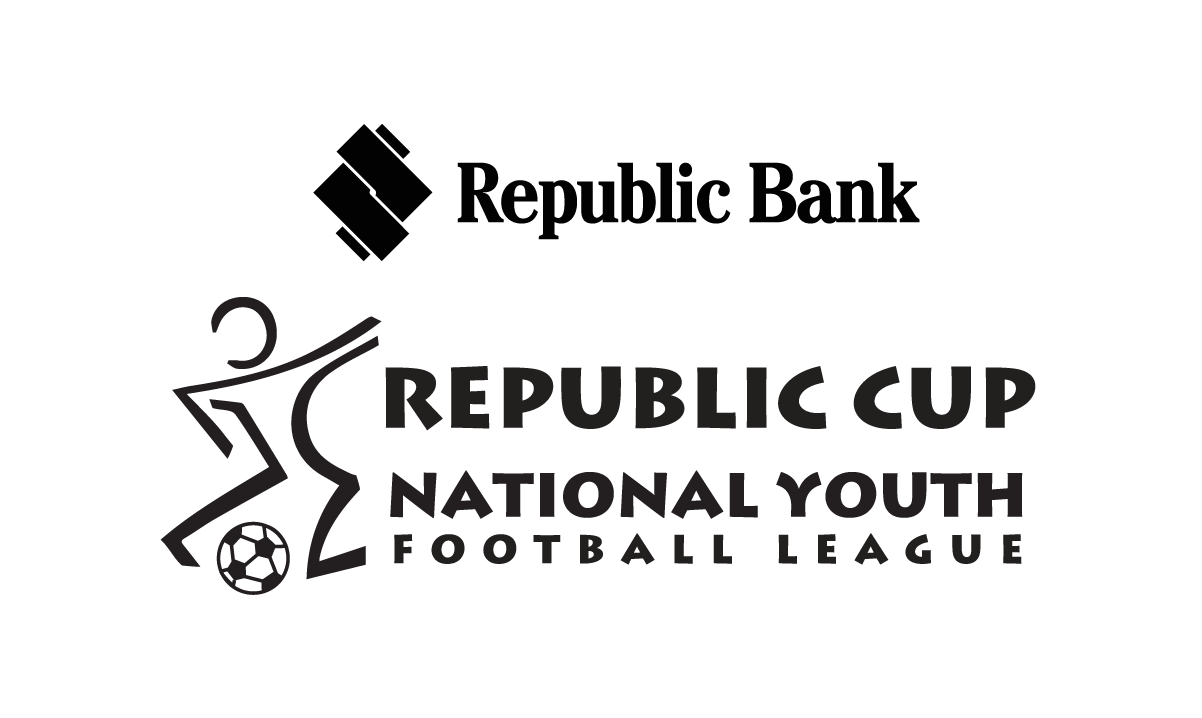 "So, in discussions with the coach, we decided that we needed a fresh injection of players to change the dynamic."
Further east of Maracas/St Joseph, the Arima-based FC Santa Rosa outfit have also been busy, as they look to build on their sixth place finish last season.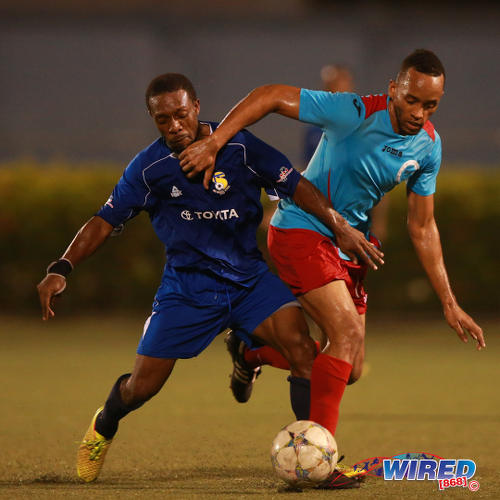 "Last season, we had our best finish in four seasons," said Santa Rosa president, CEO and head coach Keith Look Loy. "Everything is being done step by step. We've gradually added more sponsors and are looking to add more firepower on the pitch."
Only three teams conceded less goals than Santa Rosa last season and Look Loy believes he has strengthened the "Big Cannons" with the acquisition of: La Horquetta SA defender Ricardo Cornwall, WASA FC midfielders Keron Clarke and Sheldon Nesbitt and the re-signing of their own attacker Keston "Zico" Henry.
But Look Loy, who stressed that Santa Rosa is no "flash in the pan" club, was even busier in the commercial department, as he announced Sports and Games Limited as their title sponsor.
Sports and Games should provide employment opportunities for players, marketing support, team uniforms and boots, as well as a subsidy for other team expenses.
The newly christened "Sports and Games FC Santa Rosa" have also tied up deals with Pepsi, Toyota, SAS Engineering Ltd and the Ministry of Sport and Youth Affairs.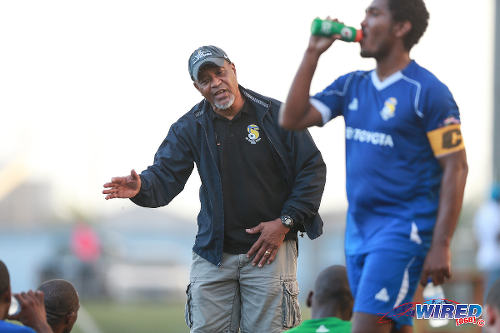 "It's all about gradual progress," said Look Loy. "We are extremely grateful for the support of all our sponsors. We are not in a position to offer players any huge financial incentives but we are trying to find ways that we all can benefit.
"We are about developing the club as a whole."
Santa Rosa opened their campaign yesterday with a creditable goalless draw away to Tobago FC Phoenix, who finished third last season.
The Big Cannons will try to build on that point on Sunday June 19, when they host Bethel United from 5 pm at the Marvin Lee Stadium in Macoya.
Real Maracas, who had just two training sessions with their full squad before travelling to Guaya yesterday, host Matura ReUnited from 5 pm at the Maracas Valley Recreation Ground on Sunday.
Stewart is looking forward to kicking on with his new employers.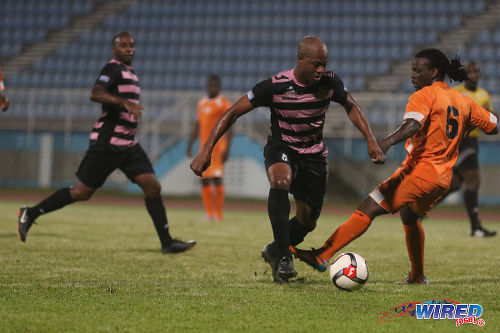 "I like to always challenge myself," said Stewart. "I have that ambition and it's good to be in an environment where the ambition of the team is one that you agree with and understand. I hate feeling stagnant.
"I really like what [Real Maracas] are trying to achieve… Working with Mike [McComie] again was also a factor. His sessions are never boring and I always learn something new."
After a fractious time under Central coach Dale Saunders and Jabloteh's Keith Jeffrey, Oliver is also looking forward to the new challenge.
"In the Super League, we have to pay attention to more detail [because] everybody beats everybody," said Oliver. "Being a Pro League player, everyone is looking at you to be a standout. It will be tough…
"I am also looking forward to enjoying playing football again. Guaya and Army, the defending champions, will be tough. But there are many sides that have been around for years and compete at a high level.
"Playing in Tobago will also be nice."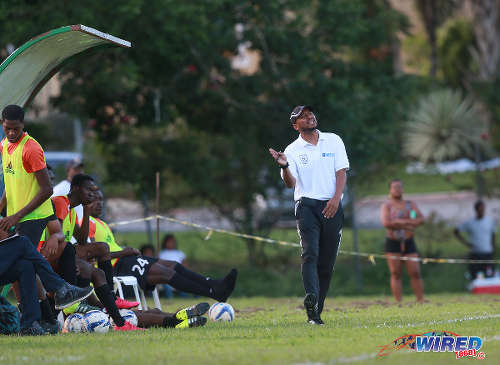 But Oliver was clear about his goal this season.
"The ambition is to win the league," said Oliver. "Anything short of that is against our ambition. It's a good project. I'm excited to be back playing in a community.
"It's a good opportunity to highlight the first capital of the country. We want to have a big impact in the Maracas/St Joseph area and go big with them."
Defending champions Defence Force, who started their campaign with a 2-1 loss to Matura ReUnited, and Guaya would probably have something to say about the aspirations of Maracas and Santa Rosa over the course of the season.