"I know regardless of what I do, there will always be people who are passionately against me," said Minister of Communications and Public Administration Maxie Cuffie. "And there will be people who are passionately for me. And Christ didn't satisfy everybody."
Cuffie, the MP for La Horquetta/Talparo sat down with Wired868 for a wide-ranging interview on his role as a minister, government policy and the PNM's term in office so far. This is the third and final instalment of that interview: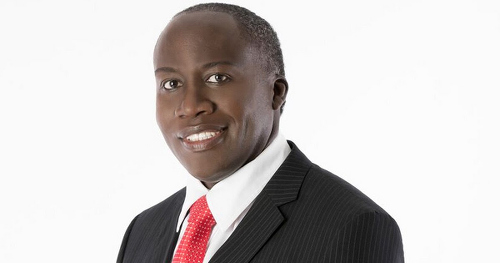 Wired868: Do you think you had a rough baptism?
Cuffie: Yes and no. Yes in the sense that when I came in as Communications Minister, there wasn't a Ministry of Communication. So I had to establish a ministry, get staff, develop a plan and all of that. Some ministers went straight to their ministries. But it wasn't as hard for me. One because I knew the portfolio and I also knew the main players in the ministry because (I) worked as an arm in the Communications Ministry before. So I am not a stranger to public service.
Wired868: And what about that bit about not wanting to answer UNC questions? Would you say that was an error in judgment on your part?
Cuffie: No. I still maintain that.
Wired868: How could you say a journalist's question is a UNC question?
Cuffie: I didn't say a journalist's question is a UNC question. That was misreported. I actually never said that. The reporter asked me to respond to a question that was raised by the MP for Barataria/San Juan. I said this is the post-Cabinet press conference, I would not be responding to questions from UNC MPs. They can ask their questions in the Parliament. What I am doing here is questions on what transpires at Cabinet and on Cabinet decisions.
But that was misreported by a Guardian reporter who was not there. And the person who asked the question was surprised at this whole thing about 'UNC questions'. I never said anything about UNC questions. I never said this was a UNC reporter. That never happened.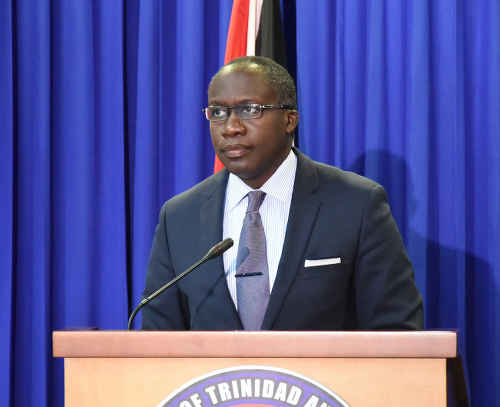 Wired868: There has been criticism about your speaking style as well. Do you have any comment on that?
Cuffie: The way I speak is a function of many things, including where I am from in the country. It is an accent that I have. I am who I am. And I walked my constituency for a year and nobody asked me about it. And I got elected speaking like this and I will perform my duties speaking like this.
Wired868: Has any of the public criticism surprised you? Was there any you felt were over the top?
Cuffie: (Laughs) People who know me well will tell you. I live my life based on something that Gandhi said: If somebody says something about you, it is either the truth or a lie. If it is a lie, then you should not worry about it. Because it is a lie. And if it is the truth, then you should not worry about it because it is the truth. So I do not take what people say on social media…
I told you I was trained for this, so I am well prepared. You divide the population into four quarters: people who are passionately for you, people who are moderately enthusiastic about you—they can go either way—people who are moderately against you, and there are people who are passionately against you. The two ends of the spectrum are known quantities. You deal with the two in the middle who are moderate. Those are the people who determine elections… I know regardless of what I do, there will always be people who are passionately against me. And there will be people who are passionately for me. And Christ didn't satisfy everybody. (Laughs)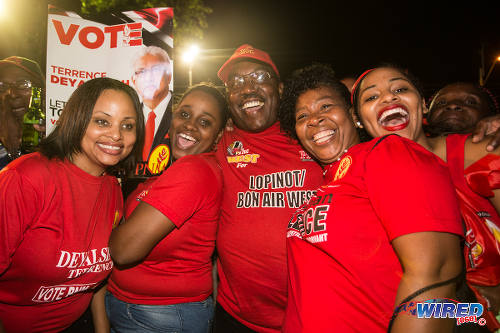 Wired868: What is the plan for CNMG?
Cuffie: Well, I will know after… We held a consultation, we got the views of the public, we got a report on that consultation, which was sent to a committee on state enterprises. They have been perusing it. They met with CNMG (last month). And they will submit a report to Cabinet and then Cabinet will make a decision.
Wired868: Can you tell me more about the public consultation?
Cuffie: It was held over two weeks (late last year) and all sorts of people contributed. Media, health, police, It was a wide consultation and it was live on TV. And people were allowed to give their views online or to call in on the radio. And all that data was collated into a format to inform the results.
Wired868: What do you see as the use or lack of use of CNMG? As a media man, you must have an opinion one way or the other in terms of its usefulness or its failure to be useful.
Cuffie: I have a view in terms of media and I think that any investment in media by the state should only be in terms of it serving a public good. I think the media environment is well served by the private sector partners.
Wired868: You really think the media does a good job in its coverage of Trinidad and Tobago, in any sector even?
Cuffie: That is a different question. What I am saying is we have a privately owned media that does a job, a good job, of reporting on Trinidad and Tobago. Now if you ask me whether they could have a greater focus on Tobago or rural Trinidad, that's a different thing. But it has to do with their means. I think you have to leave the media to do its job.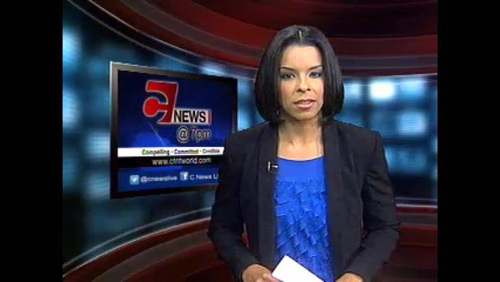 Wired868: So you don't see CNMG doing what the media doesn't? Like rural areas, youth, sport… Stuff that doesn't get into the mainstream media…
Cuffie: That isn't a question for me you know. That is a question for you… It is a question for the taxpayer. Do you think that we should a state-owned company to provide information that is not provided by TV6 and CNC3 and the privately owned media? And if you have $100 million to spend as a national budget (and) you can get not-so-great coverage from TV6 and CNC3, would you want part of that money—that could go towards houses, transportation, security—to be spent on media?
That's (something) that taxpayers need to have a position on. We held a consultation, we got different views, we are examining it and, at the end of the day, we make a decision on what is the best way forward.
Wired868: Any timeline there for that decision?
Cuffie: Soon. (Laughs). It will be very soon.
Wired868: So CNMG is in the balance, it is fair to say?
Cuffie: I won't say it is in the balance. Because… Well, let me not go there. I made one statement on that already and it wasn't well reported. What I can say is there are several players in the media market and we have an active media environment. And there will always be somebody who will be interested in whatever media organisation (that is available). Any media organisation that is up for grabs, there is always an interest.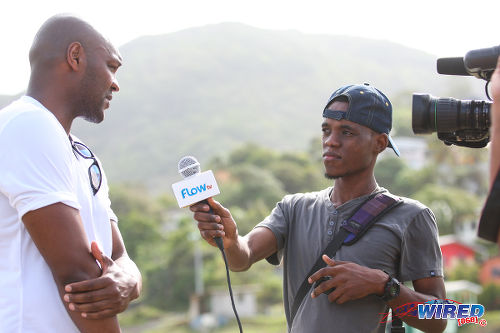 Wired868: We are in the online media paywall era now, what do you think about it? I know at the Mirror you did not have a very active online presence…
Cuffie: No, we had one when I was there. I don't think (paywalls) work… Paywalls are expensive but you don't need IT skills (to get around them). The world is such that you can easily get all the information that you need. One of the things about the media (is) it is in transition… It is hard to get people to pay for information.
Wired868: How does the paywall affect the political arena? Because there wasn't a paywall during the last administration so it was a lot easier for stuff to go viral then
Cuffie: I will tell you this. The PNM spent a fraction of what the UNC spent on the last elections. The UNC had all their meetings broadcast live. They had major media buys. PNM's campaign was on Facebook and social media. And we won the elections despite being significantly outspent. And that tells you (that) you can meet your audience online.
Wired868: So the media's power is shrinking?
Cuffie: Well, it is just a different kind of media. (Laughs). The established power of the traditional media has diminished. And you can see it in their surveys.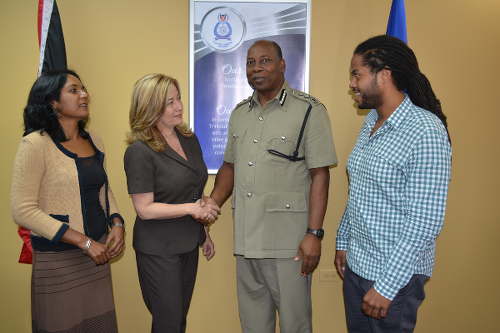 Wired868: Is that a good or a bad thing? Because the media does play a role, even if it is just fact checking and stuff like that.
Cuffie: I don't look at it as good or bad. It is what it is, and you have to treat with it as such. So I don't look bad to the good old days or the bad old days. I don't believe that print is the best thing and we should try to preserve it. Time marches on. People change, technology changes and you just have to keep up. And I am trying to keep up.
Wired868: But with news now that can be critical of the government behind paywalls and the public largely being unable to access it, does that work out to be a gift for the government essentially?
Cuffie: Now. Because all those stories that are behind the paywall end up on social media. I've seen them. Sometimes people do a screen grab.
Wired868: I've seen those. But it feels like peeping through a hole in the wall to read the paper…
Cuffie: (Explains how people tell him you breach the paywall). There is no online pay model that works here (so far). The only thing you can do is to become big like Google. And not everybody can do that.
Editor's Note: Click HERE to read Part One where Maxie Cuffie discussed decentralisation, government bottlenecks and the problem with La Horquetta/Talparo.
And HERE for Part Two on: political corruption, PNM arrogance and the 'vomit comet'.