National Security is the concept that the government, along with its parliament, should protect its sovereignty and its citizens. What is inherent in this concept is a belief that actions taken are necessary and justified.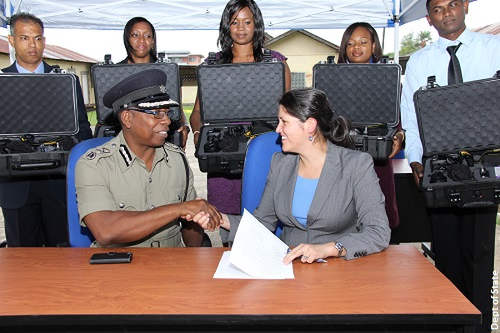 The recently concluded debate of the Strategic Services (Amendment) Act brought to the forefront a very disturbing reality.
Realistically speaking, most of the people who are entrusted to make laws to govern the citizens of Trinidad and Tobago are completely out of their depths and they are neither afraid nor ashamed to showcase this with utter contempt.
It is incumbent on legislators, to ensure that they are well-informed of the subject matter being debated—so that, when they do speak, not only would they assist the wider citizenry in understanding what the consequence of the debate is; but it would also demonstrate an ability to execute such responsibilities with distinction.
The Strategic Services Agency (SSA) has been in operation for over 21 years. Initially, the primary purpose of this Agency as outlined by the governing Act, The Strategic Services Act, speaks to Intelligence gathering as it pertains to drugs.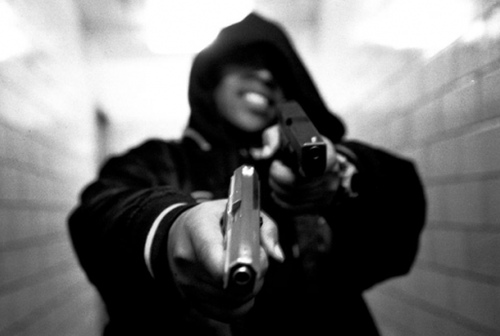 Operationally, this Act was stretched to its limits in order to facilitate and/or justify its use in other major crimes. The rationale being that gang related violence, transhipment of arms, human trafficking, directly or indirectly, stem from or lead to drugs Therefore it is both sensible and logical to amend this act to create an all-encompassing framework which includes serious crimes.
To be pellucidly clear, the amendments debated will now allow SSA to do whatever they were doing in the past relative to drugs, for serious crimes. That is all.
There exists, not only our society, a common misconception about 'Intelligence'. Whenever this word is mentioned in the context of National Security there seems to be an automatic reference to interception of communications, more commonly referred to as wiretapping.
Intelligence can be gathered in many ways and interception of communication is but one of the many ways that Intelligence can be gathered.
What is Intelligence? Information is gathered all the time. Intelligence however, is the next stage along the 'processing belt'.
Intelligence is information that has been analysed and refined so that it is useful in making decisions, in this context, as it relates to criminal offences, investigations and planning.
Some examples of sources of information that can become Intelligence include Crime Scene Investigations, interviews, informants, CCTV cameras, statistics, witnesses and suspects.
In the game of 'police and thief'—or more eloquently termed, law enforcement—the element of surprise is at times fundamental, if not, absolutely indispensable.
Intelligence gathering can be for proactive use or reactive use and this creates a very fluid environment. Intelligence gathered can be for immediate, medium and or long term use.
Immediate use, usually referred to as 'Real Time Intelligence' involves the use of Intelligence to react to live situations. Most times, the actions taken are not reported in order to preserve confidentiality of ongoing operations.
A recent example in our jurisdiction involved the arrest of a group of men on their way to murder a DJ. That was the work of 'Real Time Intelligence' with proper coordination to facilitate a live operation.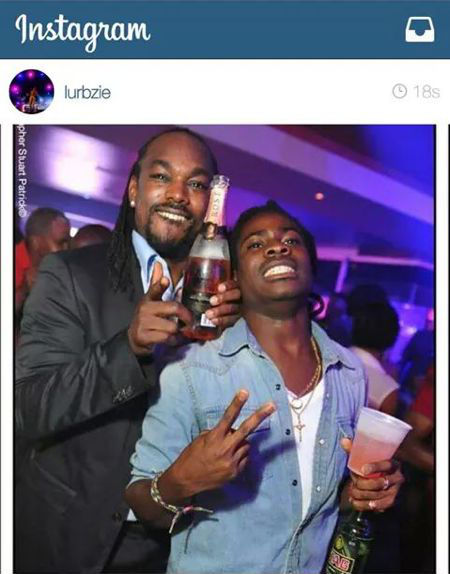 However it is clear, is that there are major gaps in our Intelligence gathering and/or the coordination of Intelligence gathered and/or the transition into the operational realm.
Daylight jailbreaks, high profile murders, the proliferation of arms and ammunition and sustained gang violence are all indicative of massive Intelligence gaps.
Many are of the view that the SSA has not been performing as well as it should have been and I suspect that this view is held against the backdrop of the detection rate of serious crimes—notwithstanding the fact that SSA mandate is for drugs.
Intelligence Agencies and operatives are usually unsung heroes. The very nature of the environment requires clandestineness and confidentiality. There is a critical stage between Intelligence gathered and crime detection known as an investigation.
This lack of confidence in the SSA is baseless and one cannot look at SSA, the Intelligence Agency, in isolation. A speaker in the Senate compared the SSA to Crimestoppers. Not only is that comparison disingenuous, it is highly disrespectful and indicative of ignorance.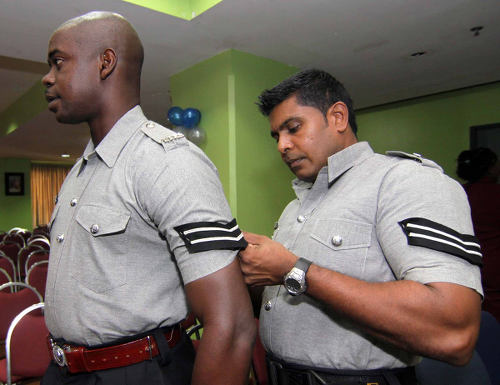 It is difficult, foolish and imprudent for SSA to give an account of what it has done, what it is doing and what it intends to do. To do so would be akin to holding transparent cards in an all fours games.
The issue of duplication and overlapping of Intelligence Agencies is a moot point. I continue to advance the position that a certain level of duplication and overlapping from the different Intelligence Agencies is acceptable and even necessary as it indirectly provides accountability.
What one agency might miss or deliberately over look, another might 'pick up'.
With an abysmal crime detection rate and escalating criminality, it is clear that the state is failing in its ability to provide protection.
Criminality has evolved. Gone are the days when a detective's best tactic was a skilful headlock applied to the person of interest. The police service is overburdened. It lacks both the capacity and capability to perform at the required level.
The advents of the worldwide connectivity and globalisation have made information available to persons no lesser than the criminals and they are making good use of it.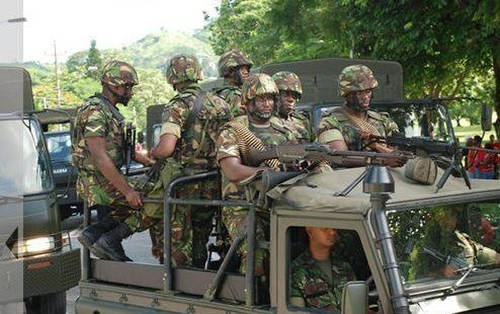 Law enforcement agencies are grappling with more complex crimes such as gang related violence, terrorism, human trafficking, money laundering and other transnational crimes that require a high level of expertise.
In the not too distant past, kidnapping was a scourge on our society. The then Special Anti-Crime Unit of Trinidad and Tobago brought kidnapping down to 0%! Proper Intelligence and a highly functioning system curbed that particular crime.
In my considered opinion, the government of the day has fallen woefully short in making any significant amendment to this Act. As evident, government's do not get the opportunity to make changes to these types of Acts very often.
In 21 years, this act has been amended once. They ought to have gone further and given this Act some more operational bite.
However, when one looks at the level of opprobrium and misinformation being propelled against this amendment bill, one can understand the Government's hesitation to go any further.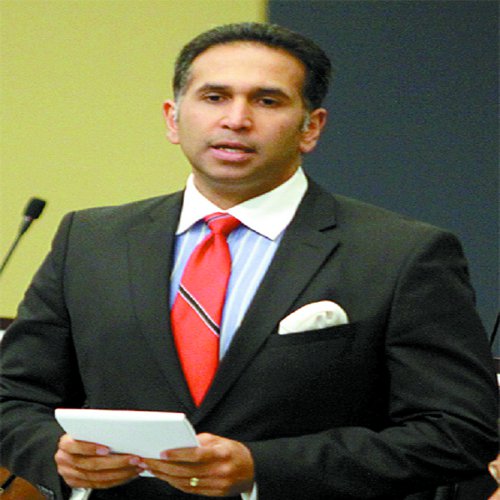 The fact that the National Operations Centre (NOC) has been absorbed within the structure of SSA suggests that there will be an operational aspect to it. History must not be allowed to repeat itself.
The Special Anti-Crime Unit of Trinidad and Tobago was disbanded in 2011. As a consequence of this wanton disaggregation of SAUTT, the National Security apparatus lost vital intellectual capacities and institutional capabilities.
In 2013, the then Government—realising that there was now a gap that needed to be filled—set about building the institution now known as NOC. Among other things, within NOC, there was a coordinating capability. This coordinating capability, though in its embryonic stage, is a valuable asset and should be developed upon and given legislative footing.
The issue of the appointment and dismissal of the Director has been and continues to be a bone of contention.
Admittedly, I do share the concerns as it pertains to the appointment of the Director and the fact that the Director is subject to the control of a cabinet minister and must inform the cabinet minister of certain actions taken.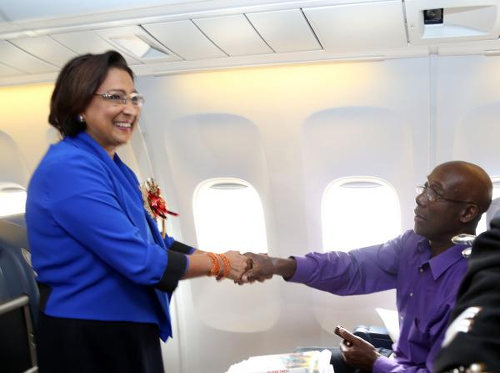 However, in comparing similar existing legislations—most notably, The Crime and Court Act 2013, which gives powers to the National Crime Agency in the UK—it is evident that this arrangement is not unique to Trinidad and Tobago.
The difference being, the level of professionalism and political maturity that exist in that society does not exist in Trinidad and Tobago.
It is also noteworthy to mention, that the law as it relates to the Director has existed for the past 21 years. Ideally, three Prime Ministers including the now Opposition Leader, have governed with this law in place. But only now, has it become a burning issue.
It appears that sober reflection can only take place from the opposition benches.