"Port of Spain is a city and for it to work it requires a certain number of (foot) traffic," Minister of Public Administration and Communications Maxie Cuffie told Wired868. "You have stores and businesses that depend on it and property rentals (too). So it is important that we bring people to Port of Spain.
"And that's why we don't want to send people away from Port of Spain. Because it is a generator of economic activity."
Cuffie, the MP for La Horquetta/Talparo sat down with Wired868 for a wide-ranging interview on his role as a minister, government policy and the PNM's term in office so far.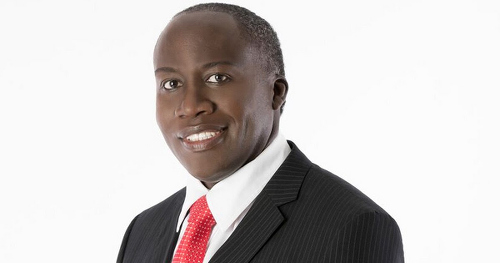 Wired868: What do you see as your role as Minister of Public Administration?
Maxie Cuffie: Public administration has to do with the very working of the government and it is an area that has caused successive governments no end of problems. It has to do with how we bring government services to the population. Anything from getting your passport on time, the problems at the licensing office, getting the health facilities right. What we do basically is serve other ministries in order to assist them in serving the public.
Wired868: Can you give me an example of how that would work? Take the passport office for instance.
Cuffie: For example, we start with the accommodation. We have to find offices for the immigration division (and) the passport office, to make sure they are properly housed. And, two, we also have to look at their structure. So in terms of the accommodation, that is the property and real estate division which falls under our ministry.
In terms of their structure, their processes (and) their staffing, that falls under the PMCD (Public Management Consultancy Division). So with those two things you directly affect how they operate.
Now ICT (Information and Communication Technologies) also falls under the Ministry of Public Administration. So (the Ministry of Public Administration would help determine) when you set up your networks, your IT structure and those kind of things.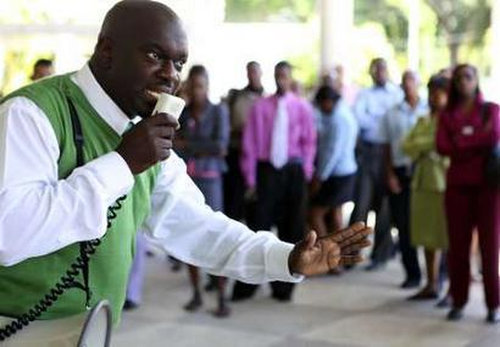 Wired868: We know of the wastage of public funds in terms of buildings being rented by the government that are not being used. How does your ministry plan to deal with that?
Cuffie: We are going to open the government campus within the next two months, right by the parkade. The government invested in a tremendous way in real estate to house public servants. Because part of the reform of the public service is making public servants operate in comfortable.
You realise in the past five years, people strike and withhold their enthusiasm over poor working conditions. Watson Duke became a kind of cult hero out of this. A lot of places were shut down as a result of poor working conditions.
We have a plan to enhance the working conditions of public servants and that suite of buildings (by the parkade) will house some of our biggest ministries like the Ministry of Education, the Ministry of Legal Affairs, Customs, Board of Inland Revenue…
Wired868: So will people collect their passports there?
Cuffie: Yes. Immigration is going there as well.
Wired868: What about decentralisation? Is there any policy decision as far as that goes.
Cuffie: Ahmmm…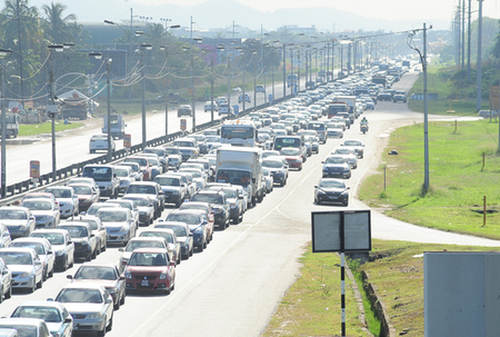 Wired868: Specifically moving Government agencies outside of the capital.
Cuffie: Well, the reason why I hesitated to answer was because I know that is what you mean by decentralising. But that is not my concept of decentralising. Port of Spain is the capital and we plan to maintain Port of Spain as the capital. That is our policy decision.
We have moved the Ministry of Agriculture to Chaguanas because that is where most of the farmers are. But, apart from that, we will (continue to) have the government ministries in Port of Spain.
My idea of decentralisation is not moving brick and mortar offices outside (of the capital). It is putting more and more services online. And I am responsible for e-governance and getting services online.
So we recently facilitated a programme for the Board of Inland Revenue so that you can send your taxes online. That will be unveiled soon via the BIR… Right now, there are a number of services that you can access online that you previously had to go to a government office for…
And we are going to move significant services online as part of our reform measure.
Wired868: Do you think there is too much foot traffic in Port of Spain anyway in terms of government workers?
Cuffie: No. Port of Spain is a city and, for it to work, it requires a certain number of traffic. You have stores and businesses that depend on it and property rentals (too). So it is important that we bring people to Port of Spain. And that's why we don't want to send people away from Port of Spain because it is a generator of economic activity.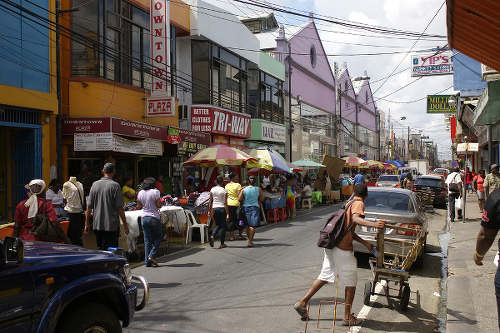 Wired868: Is there any specific plan in being able to better handle the foot traffic into Port of Spain? And parking is just one issue.
Cuffie: Before I would have said we would have the mass transit system to deal with the issues in Port of Spain. Now, the Minister of Finance has announced, two weeks ago, based on discussions with the IDB and our present economic situation, it is not something we can afford. But we will be looking at treating with the traffic concerns in different ways.
For example the Minister of Works is soon to announce the highway from Wallerfield to Manzanilla and there is our highway to Toco where people can get the ferry to Tobago, which was part of our manifesto… We are also going to be looking at the causeway to Chaguaramas. All of those things will ease the traffic congestion.
But having said that, I know of no major city in the world where you don't have traffic. And part of being a city is dealing with traffic. I don't think our traffic situation is as horrendous as some other cities like London and New York.
Wired868: What does the PNM see as the benefit of the Toco highway?
Cuffie: The main driver is to bring economic activity… If you look at the figures put out recently by the Ministry of Trade, one of the most expensive places to shop was in Toco. For understandable reasons.
So when you build a highway to Toco that connects Toco to Tobago, one you make it easier for people to access Tobago. And just going through Toco brings tremendous economic benefits to all those communities that lie on the north-eastern part of Trinidad, which is an area that cries out for development (and) where people need access to services. And just bringing economic activity there, you are widening the growth pool in terms of the country and its business activity.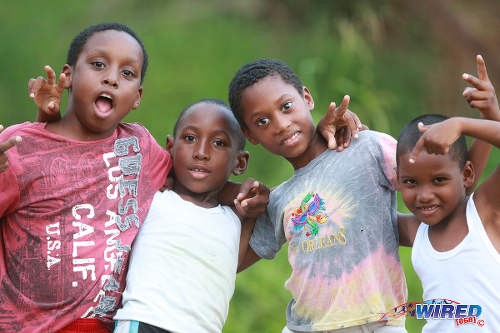 Wired868: Can you give an estimated completion date for those projects?
Cuffie: The first phase is Wallerfield to Manzanilla. I don't like to speak on my colleagues' ministries… What I can tell is you is that the work is already proceeding. Now 'work' doesn't mean if you go now you will see a bulldozer. The first stage is identifying the site, choosing the route and after that you get the request for proposals and it goes out for tender and all that preliminary work. I think the site has already been identified.
Wired868: And what about collaboration with environmental groups?
Cuffie: That's part of the process of doing anything here, because we have the EMA. We must have environmental approvals. All of that will be part of the process.
Wired868: What do you see as your role as Communications Minister? You are sort of a "Gatekeeper?"
Cuffie: (Chuckles) I have heard that and I don't think it is an accurate description (of my role). Media people now blame me for sometimes being unable to talk to a minister. I have given no such instruction. In fact, I don't have the power to give anybody an instruction to talk or not talk to anyone…
My job is not to control how people get access to the media. Every minister has a communication staff and they can issue press releases or respond to the the media. There is nothing that says they have to go through the Minister of Communication before they engage with the media…
What we do is collaborate in terms of our whole government approach to get the message out. Because I am responsible for Government Information Services that will do programmes and that kind of thing. CNMG falls under the Ministry of Communications as well…
It is like a puzzle, and you have different pieces. The Ministry of Communications will attempt to put it into a whole.
So the Ministry of Works might be doing something, the Ministry of Tourism might be doing something. And the Ministry of Communications will try to bring a common message in terms of what everyone is doing. We have to develop processes and mechanisms so the information filters from one ministry to another.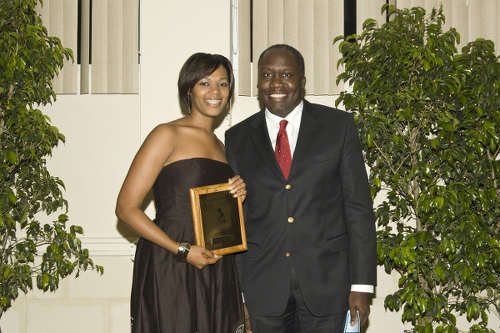 Wired868: Why did you choose a life in politics to begin with? What is your motivation for being here?
Cuffie: When I was a journalist, I would write about the government and criticise. And you always felt you could do better or the country could do better. I remember I would talk with (late renowned economist and intellectual) Lloyd Best when I used to edit the Sunday Express and he used to say: All these people in government, they are not bad people you know. They are well-meaning. But when they get in, they just cannot get the job done because of various things.
He had his own ideas as to why the government couldn't work. But when I made up my mind was when I started work in the AG's office. (Then attorney general Glenda Morean) called me one day to offer me the job… I thought about it a long time and finally I said: Yes, let me try this.
And I went and I liked the fact that politicians attempt to change people's lives. But I didn't feel up to the task at that time.
Wired868: What were your duties with Glenda Morean?
Cuffie: I was responsible for media and research with media operations. And it was critical at that time because the AG's office was at the forefront of all these anti-corruption investigations…
I dealt with it for three years. But then I became sure that I wanted to do politics and I had to prepare myself. And that is when I went off to Harvard to do public administration and how you can be effective in government. And that's why I am here.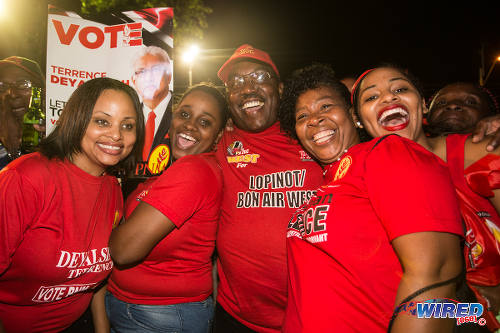 Wired868: So your goal is to open up bottlenecks as opposed to grand changes?
Cuffie: I think that is accurate. You can make grand changes by opening up bottle necks. It may not seem grand at the beginning but, at the end, you will suddenly see the transformation that has taken place.
Because if you go at the outset to make a grand change. You will be disappointed. You will have push-backs, unhappy people. Change takes place gradually.
Wired868: And how do you square that with your job as a MP? Because we are talking about two fairly substantial ministries and a job as a MP.
Cuffie: And one of the largest constituencies. We basically work seven days a week and you have long hours. But being a MP is a very enjoyable part of the job. You get to meet people.
The very best part of being in government, and nobody prepared me for it, was in the campaigning when I walked throughout the constituency just meeting people and talking to them…
For a long time I was reading in the newspapers that the UNC was going to win my seat and I never believed that … People say they lie to politicians. But when I walk in your house and shake your hand, I know whether you are going to vote for me.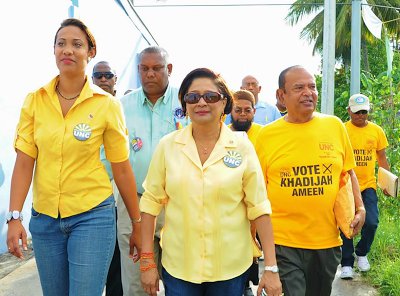 Wired868: You don't think they shake everybody's hand?
Cuffie: They do. But it is how they shake it and what they say. I will tell you this. People are fundamentally honest from my experience. People who wouldn't vote for me wouldn't tell me they wouldn't vote for you. They will say "we will see" or they will be non-committal.
And people who will vote for you, they will hug you, they will kiss you. So I knew from their response. I was counting my votes from before… One thing people don't know about politicians… When you are a politician, you develop a bond with the people you represent. I have the same phone number from 1996 (and) I think the whole constituency knows my phone number.
People call me for all kinds of things. One woman called me at 3.45 in the morning over a problem with her son. That is the earliest call I've ever gotten.
Wired868: What was that problem?
Cuffie: The problem was her son had built a house on a piece of squatting land and he died. And she wanted my advice on whether she could sell the house. Squatting is a big thing in (parts of) my constituency. I said it's squatting land, you cannot sell the house…
Last Thursday, a guy came to me. He had a piece of property and he wanted to build on it and he wanted my permission. When he told me where the property was I recognised it was squatting land. I told him that is not your property. He told me well I fence it up and I want to start building. And he wanted help with a grant to build.
I said you want me to assist you in doing something illegal? He couldn't process what I was saying. As far as he was concerned, he had a piece of land and I was his MP and he wanted to start building and he needed my help. So it is part of what you have to deal with.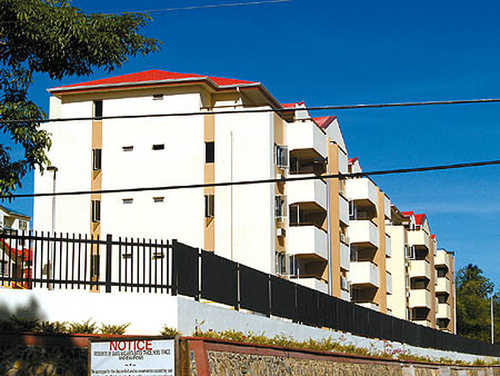 Wired868: What would you say is the main priority in that constituency for you as MP?
Cuffie: Ahmm. Well, right now I would say… Let me not give you my views. I make a record of all the people who come to see me and 85 percent come about housing.
La Horquetta is the largest housing development in the Caribbean. But that was in the 1980s. Now the children of the people who first moved in have become grown. So all those people are now looking for houses. And their only idea of how you acquire a house is how their parents acquired a house, which is you go to the HDC or NHA and you apply and you get access to a house. So that is a part of their culture.
Now, on the other side of the constituency in the Talparo area where I am from, you don't get much requests for HDC houses. But they have land tenure issues. So some of them are renting, some of them are squatting. And they want to get regularisation, infrastructure issues are predominant on that side of the constituency. You don't have proper roads, you don't have proper drainage. You have a lot of land slips. You don't have water in the lines… It is a constituency where they are tremendous needs.
Editor's Note: Read Part Two on Thursday May 5, as Maxie Cuffie answers questions on the recent HDC scandal, how to keep crooked politicians in line and whether it is feasible to be Minister and MP.