"From an adult perspective, I find it difficult to justify all the drama," stated John Geddert, the coach of Trinidad and Tobago gymnast Thema Williams and the USA Olympic team. "The photo incident has exploded into a realm of ridiculous proportions."
The following letter is an excerpt from gymnastics coach John Geddert's March report on Thema Williams, which was submitted to the Trinidad and Tobago Gymnastics Federation on 13 March 2016 and subsequently leaked to Wired868: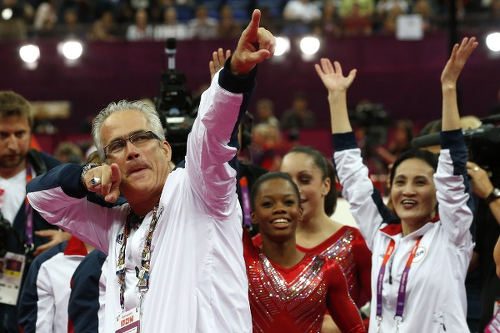 (Thema Williams March report)
As stated in the February report, the goals and objectives of training will remain consistent with the intent of merely improving over all form and execution, and consistency of performance.
It is a strategic part of the training process to begin a gradual decline in the overall volume of training while increasing the expectations. This, in turn, helps to produce a rested and confident athlete.

The urge to overtrain at this juncture is a common mistake. Thema knows her routines, she can perform every skill consistently, she has logged thousands of repetitions and therefore the only remaining piece to the puzzle is the establish and maintain mental confidence.
Distractions play a major role in interfering with the development and maintenance of confidence.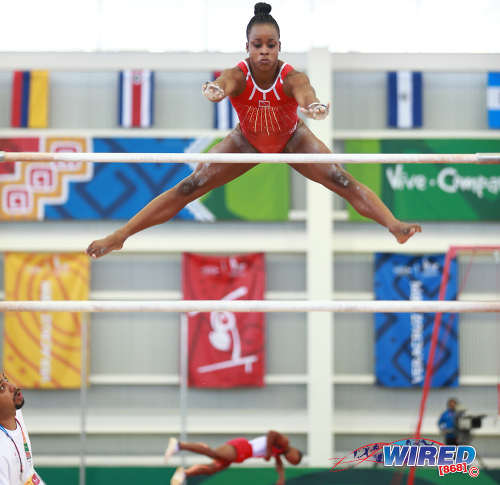 The impact of the distractions (of) this month's drama coupled with the distraction of the Test Event selection procedures fiasco, on top of the prolonged delay in getting any kind of reliable answers from the TTO has certainly worn the patience thin.
BUT Thema is a fighter and with proper guidance from her coaches and supporters, she has learned a valuable lesson. And that is to focus on what she can control not on the distractions created by others.
She has been more focused than ever and motivated by the obvious and deliberate attempt (at) curtailing her Olympic bid.
From an adult perspective, I find it difficult to justify all the drama. The photo incident has exploded into a realm of ridiculous proportions.
Due to what I (and countless others) believe to be an over-reaction to a photo—which was posted a full year ago, displayed for less than hours, immediately taken down from the internet—the entire WORLD now has seen the photo.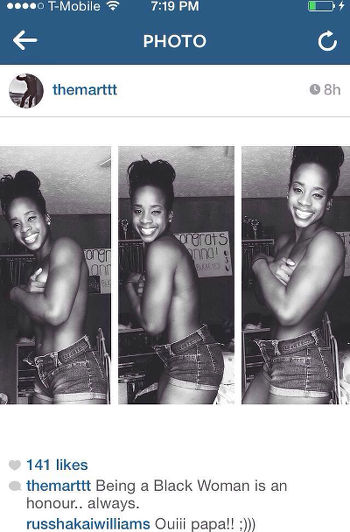 I would like to remind the TTO also that this photo was posted PRE-National Team Agreement (NTA). According to Thema, she has had zero guidance in terms of appropriate conduct in terms of education or documentation up until the recent NTA.
How is it that we as adults simply assume that athletes/children know what is appropriate?
Then, of course, it is even debatable as to whether Thema's photo was even an example of inappropriate.
In today's world of national team athletes posing full nudity in major publications, was this photo of an exposed shoulder seriously considered "pornography?"
My point of this rambling is not to justify the photo, as I was the one that told Thema to remove it from the social media platform.
Although I did not see the photo as being overly promiscuous, I did see where some people of a very conservative nature might not see the "ART" that it was intended (to be).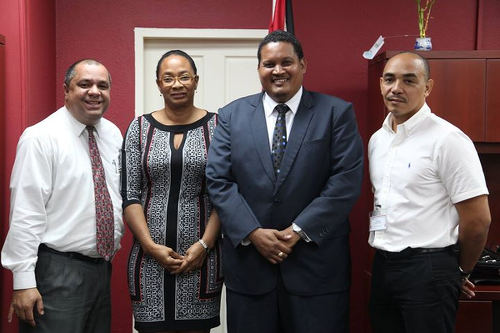 My point is that the drama could have been managed more appropriately. It could have been done more discreetly and thus not hanging our athletes on the world stage.
It could have (been) resolved much more quickly, so as to remove the distractions at this vitally important period of training.
The situations are unfortunate and, yes, the blame certainly needs to be shared by the athletes. BUT adult minds should have prevailed to limit the exposure and impact.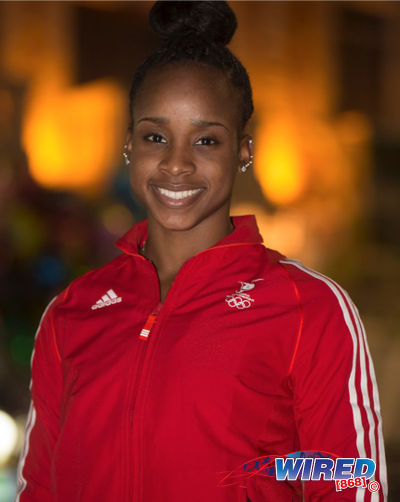 Editor's Note: Trinidad and Tobago gymnast Thema Williams was announced as the country's representative for the Rio 2016 Olympic Test Event on Tuesday March 15.
The Trinidad and Tobago Gymnastics Federation (TTGF) has until April 10 to alter its choice if necessary. 
Wired868 understand that Williams' "camp" will remain on tenterhooks until April 11.