Inspired by our very own "Little Magician", Russell Latapy, Guaya United captain and playmaker Ryan "Fry" Stewart has broken barriers to arouse the passion of the next generation of players from his native Mayaro.
A three-time NAIA All-American at Lindsey Wilson College and a professional player with Indiana Invaders and Cleveland City Stars in the USL as well as Pro League teams Caledonia AIA and North East Stars, Stewart is focused on helping his hometown team, Guaya, to retain their National Super League (NSL) title today.
But he took time to have a word with Wired868, after a derby win over Matura ReUnited at the Turtle Nesting Village in Matura.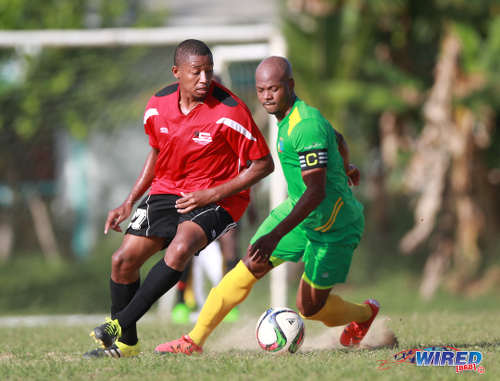 Name: Ryan Stewart
Team: Guaya United
Position: Attacking Midfielder
Date of birth: 5 December 1982
Home Town: Mayaro.
What school did you attend?
I attended Mayaro Government, then Mayaro Composite. After that, I moved on to the United States where I played with Lindsey Wilson College (and) then I played in the USL (United Soccer League).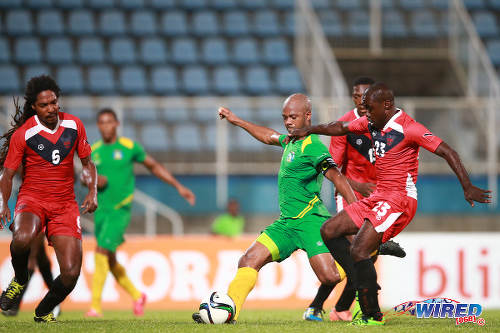 What is something most people don't know about you?
I love to read, I have a strong belief that knowledge is power and you never stop learning. So I love, love reading. I have multiple books that I read just for information sake.
What is your favorite book?
Napoleon Hill: Think and Grow Rich.
What do you enjoy doing in your free time?
In my free time all I do is football. Football is my free time. It's the moment in my life that I put aside everything, the bills, work, family issues, and I just express myself.  So my free time whether it's on the field or at home is football.
What pushes you to succeed?
Coming from the humble town of Mayaro, I was always told that you too small, you will never make it, you're too hasty… Things like that. I came from a drug-ridden, gun-ridden, gang-ridden street. Football was my way out. Football was my escape and has always been my escape.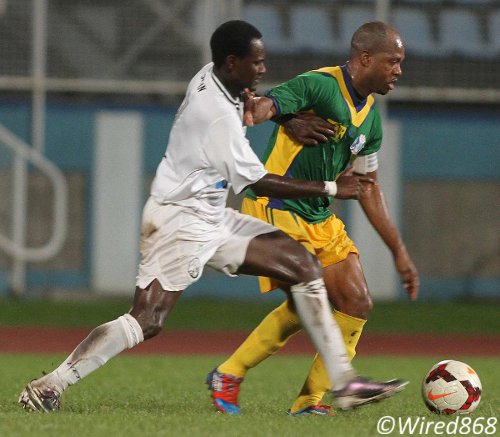 My aim in life is to just change the way people look at football. Football was the one thing that kept me away from being a "rude boy." Football has given me everything I have, from my education to being one of the better known players in the south-eastern region.
I am 33 years now, and one of the things that keep me going is that there are a lot of youngsters that look up to me. A lot of the youngsters want to go on and do bigger and better things than Ryan.  I am known as "Fry" in the community. I take my time to show them the ropes, show them the "know how."
I always say when I came out of high school, we had nothing, no team, nothing to look forward to in terms of football. I had to leave Mayaro and come into Port of Spain. Jabloteh picked me up first but I ended up with Caledonia. It's through Caledonia I got the scholarship and moved to the US.
So coming from the guy walking around Mayaro or riding a bike within the community to sitting down on FOX or (playing) a division two final on FOX Sports was kinda a big thing. Now coming to the end of my playing days, I want to see more (players from the area achieve too). Not Just make a trip to the US but across to Europe. That's my motivation with Guaya United.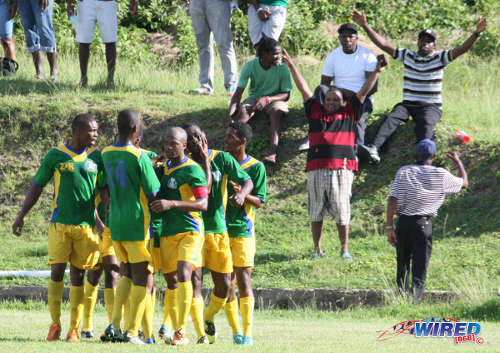 How did you start playing football?
My introduction came at the primary school level. Joseph Weekes and Martin George were forming a team and they knew my grand dad. They saw me playing in the streets. Joseph Weekes is actually the man who picked me up and (has) been there (for me). So much so, he came to my graduation from college…
Joseph Weekes has been the drive behind me, my father figure and the guy to pull me up when I'm slipping.
Earliest football memory?
Primary school. Standard four or five I believe. We played against St Thomas RC. In that game, I scored a bicycle (kick)… Up to this day I still can't think about how it happened. All I remember is scoring the goal. I have close friends that always remind me: "Remember the goal you scored in primary school?"
How did you get the name "Fry?"
I have had the name since seven months old. I actually walked at seven months for a piece of fry bake… It initially started with my aunt, Sandra Stewart, who gave me the name… Some people don't even know my name is Ryan. People know me as "Fry."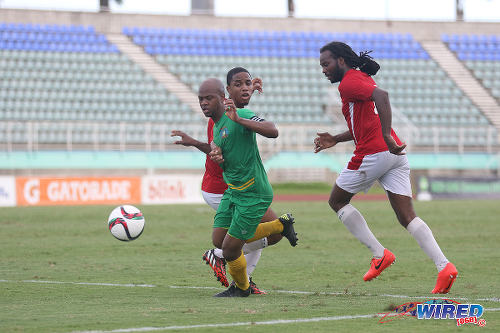 How would you describe yourself as a person?
Very straight forward. I don't shy away from saying things that need to be said within the confines of being respectful.
Is there a difference between your on and off field persona?
They have the notion that "he always quarrelling" but when I am on the field it's a different personality to when I am off the field. I also understand I'm not the biggest guy so I have a fire in my belly when I play and people think that is how he is.
Favorite team?
There is only one team, FC Barcelona, in terms of history and what they stand for. I love the fact they have a (strong) youth system, so there is a platform to move from U-10 or U-8 straight up to the senior team… I am actually saving now for a trip to Barcelona, I have to go to the stadium, have to go through the tunnel and get all that feeling.
Most importantly, they show the world that you don't need to be six feet tall to be the best player in the world.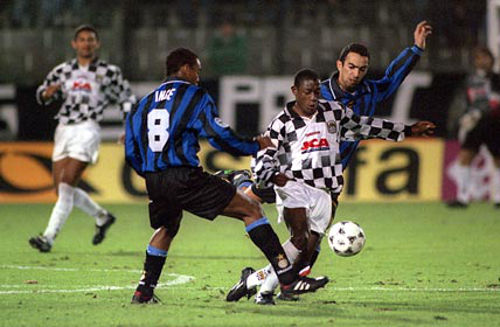 Favorite player?
Russell Latapy. Russell has been the player I have modeled my game around, so much so when I got drafted out of college to play USL Division II, the coach, Martin Remy, said I reminded him of Latapy. I had the opportunity to play with him at Caledonia (towards the end of Latapy's career).
One day we were sitting in the dressing room before a game (at Centre Excellence) and "Magic" was like:
"Fry, when you go out there, I want you to take the ball and control  the game."
I was baffled, because I am looking to learn from (him). Russell Latapy is my favorite player.
What make you special as a player?
In the game what I think makes me stand out is my touch, in terms of how I will handle the ball under pressure, my positioning and stuff. I think that will give me the edge to stand out.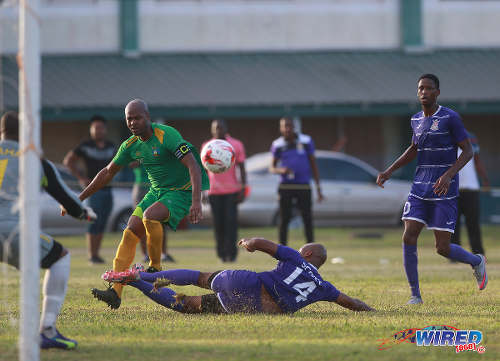 What is your ambition in football?
At the moment, it is to get Trinidad and Tobago talking about Mayaro/Guaya. We have lost our way somewhat. Since after the Mayaro United team, I joined Guaya United firstly to let Trinidad and Tobago know that there are some players up there that we need to pay attention to.
As I mentioned earlier, when I got out of high school we had nothing. We had no team that could bridge (the gap between our) secondary school football and Semi Pro structure. Joining Guaya United, we created the platform.
So instead of a youngster having to leave to go to Port of Spain like I had to go to Caledonia, or San Fernando, we have an avenue right here for them to learn and grow.
We want the youngsters that are ball boys now to play for Guaya United one day.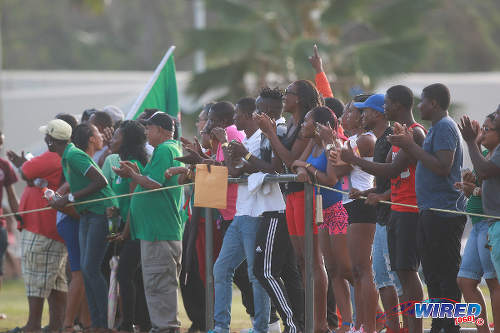 Editor's Note: Ryan "Fry" Stewart and Guaya United won their final game of the season 3-1 against La Horquetta SA but finished second as leaders Defence Force routed Stokely Vale 8-2.