"Captain" Christopher Durity is on a mission to take the CNG National Super League trophy safely back to the Defence Force headquarters. Motivated by duty for his team and family, his passion and love for the game show every time he is on the pitch.
Durity, a former Trinidad and Tobago National Under-17 midfielder, is just one win away from clinching the NSL Premiership Division title for the first time.
Wired868 caught up with the Defence Force captain after his team's 4-2 win over WASA FC in St Joseph.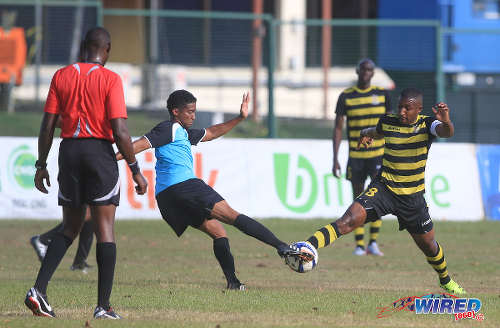 Date of Birth: 31 May 1983
Home Town: Arima
Position: Midfielder
What school did you attend?
Well I attended a non-footballing school, Hillview College first. Then I went on to Queen's Royal College to do A' Levels. It was a different culture to Hillview but I adapted well. I captained the team in my second year playing, so I was welcomed with open arms.
How would you describe yourself as a person?
Easy going, passionate, hard worker, and motivated to do my best.
Something people don't know about you?
I used to study real late at nights. You must set that foundation.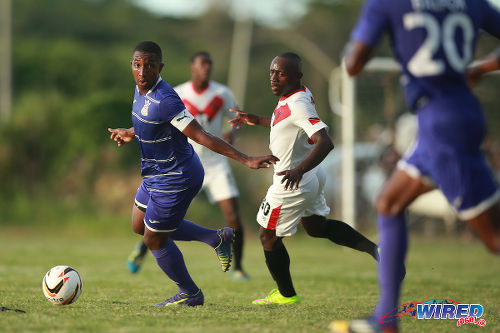 What do you enjoy doing in your free time?
I just like to spend time with my family. My wife, Marsha, and my daughters, Kris-Ann and Christa-Marie. That's basically it.
How does your family motivate you?
As I reach home, they ask me, "Daddy you win?!" They would come take my gears out of the bag, you know rub my foot if need be.  They put a smile on my face all the time man and keep me going.
Favorite team?
Barcelona, undoubtedly.
Favorite player?
Lionel Messi. There is nothing like him. He is exceptional, like out of this galaxy. He finds room on that pitch where nobody else finds that room and even though he is the best player in the world, he remains grounded and humble. I love that about him.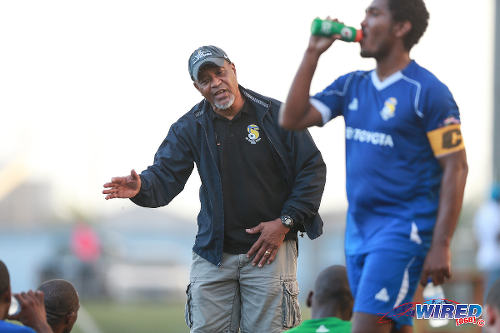 How did you start playing football?
I always liked football ever since I was small. I used to play inside and break up all my (deceased) mom's (Angela Durity) ceramic. They saw that talent in me and my dad Eugene Durity, pushed me. I joined Keith Look Loy's Coaching School at the age of seven and since then it was all football for me.
Best football memory?
Winning the 1998 CFU Under 17 tournament in Trinidad and Tobago. That's the best and earliest memory I have.
What pushes you to succeed?
I just have that drive and passion for excellence. I always work hard and try to do my best. To me it's all about that drive and passion to do your best. I don't do anything half hearted, all or nothing.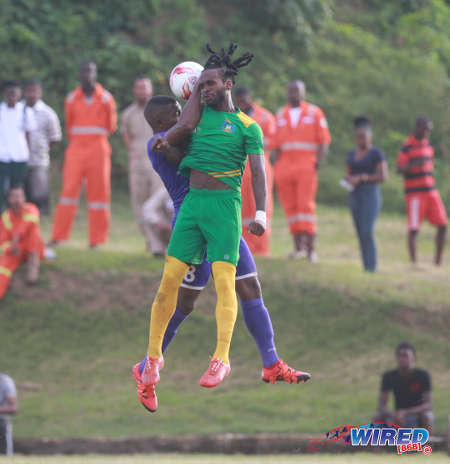 What the difference between your attitude on and off the pitch?
We got the job done so it's that transition. On the field you have to put in that hard work but now that the game finished and we got the three points we can relax a bit, have a laugh with the guys, re-assess and come again.
Most important coaches?
First on the list would have to be Keith Look Loy. He taught me everything I knew (about) the basics of the game and to have that love for the game. Secondly would have to be Ross Russell, he is a great motivator, you can be having the worst game and he will inspire you to do something good in that 90th minute that will change the whole game and he will reward you for that.
Those are the two men who really inspire me in my football career thus far.
What makes you stand out as a player?
It would have to be my hard work. I try to let my hard work compensate for any other short comings I might have. I don't consider myself an exceptional player but most definitely I would go out there and give 100% for any team I play for.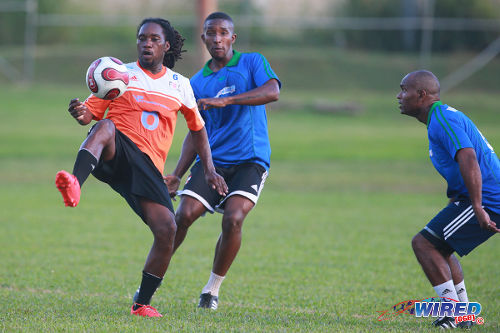 What's the team goal for this season?
Most definitely it is to win the Super League. We have been here toiling since, I believe, 2007 and we never won it, and I think this is the year we will be lifting that trophy. From the inception, we started to train (towards that) goal, and I think we are on the right path.
One more game, three more points and the trophy is heading to the cabinet at Defence Force Headquarters.
What extra is the team bringing this year to successfully execute the mission?
Players were added, which was an important component. Josimar Belgrave, Keston Williams and Dexter Pacheco joined the team from last year. They brought that experience and they played at the highest level also and it shows. Josimar has 26 or 27 goals for the season so far. They brought a lot to the table.
I think the guys saw the need to win this year. Since 2007 we have placed second on at least three occasions and I think the guys got fed up of being second best and in the Defence Force we really don't know anything about being second best.  So this year it was all about winning.
How much goals do you have for the season thus far?
Five.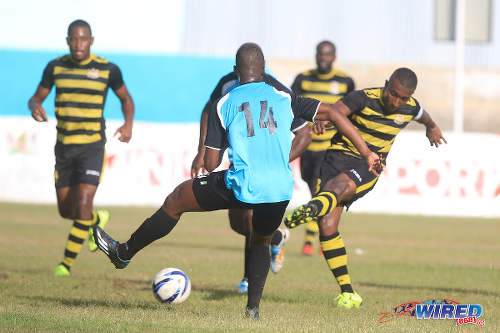 What is your personal target for this season?
Personal goals, I wanted to score ten goals but I am off the mark a bit. But you never know one more game to go I could score five. (He laughed)
But I put aside my personal goals for the team goal, to achieve the mission, because that is what we are about in the Defence Force achieving the mission as a team. That mission is to win the trophy.
Why did you move from the Pro League to the Super League?
I played in the PL many years prior (with Defence Force and W Connection). I really had to re-adjust my footballing life because I decided to go back to school. Because as I mentioned earlier, I went to Hillview and QRC so I had an educational foundation. I decided just to build on that (and) playing in the PL was taking a lot. So I had to take a step down (and) that's why I decided to play in the Super League.
I think the NSL is a good initiative. Certain things need to be ironed out and they could strengthen things but having 15 teams in one league, home and away, going to different locations (creates) a good pool where players can actually step up from this level onto the PL circuit. It is definitely good for football in Trinidad and Tobago.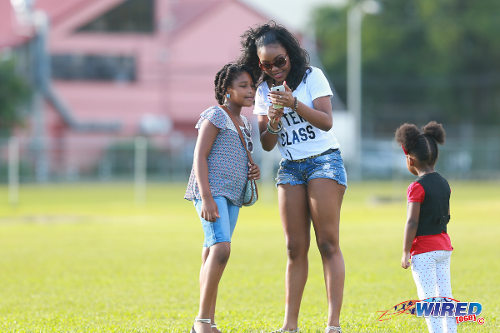 Editor's Note: Christopher Durity and Defence Force won 8-2 against Stokely Vale FC in their final game of the season to clinch the National Super League title for the first time.