Trinidad and Tobago Women's National Senior Team coach Randy Waldrum and star attacker Kennya "Yaya" Cordner have ended their temporary exiles from the "Women Soca Warriors" and will travel to Hawaii tomorrow in preparation for Friday's international friendly against World Cup champions, the United States.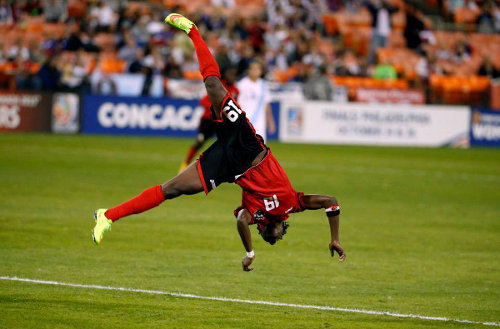 Waldrum, who missed the Caribbean phase of Trinidad and Tobago's 2016 Olympic qualifying series, said he decided last week to return to the fold, along with his son and assistant coach, Ben Waldrum.
The elder Waldrum had initially decided against joining the W/Warriors after growing frustrated with administrative mishaps and a lack of communication with ex-Trinidad and Tobago Football Association (TTFA) president Raymond Tim Kee.
After Tim Kee's dismissal of former general secretary Sheldon Phillips, Waldrum demanded some level of job security from the TTFA president and an assurance that the women's programme would be supported.
However, he had a rethink after the Caribbean qualifiers and decided to make himself available to lead the team to Hawaii.

"Really nothing's happened (since my last talk with Wired868)," said Waldrum. "I've been waiting and trying to get a contract, so I could move forward with the programme. But I got nothing back from Tim Kee, so I was really just in limbo.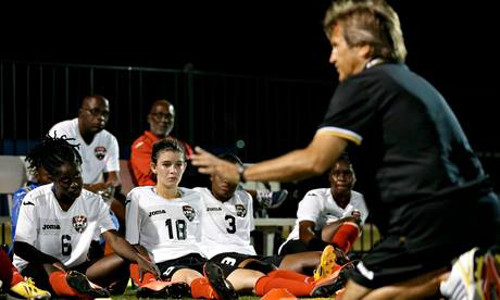 "But I made the decision last week that, if we are going to do this, we have to get started. We can't waste any more time."
Waldrum said he was encouraged by the TTFA elections on November 29 and the emergence of David John-Williams as the football body's new president.
"I emailed Mr Williams on the night of the election and congratulated him," Waldrum told Wired868, "and he reached back to me this morning and said he would look into things and get back to me first thing.
"I have already heard from him twice today, which is more than I heard from Mr Tim Kee in a year. I know the new president has a lot on his plate but I just hope that he can get me taken care of in terms of my contract."
The immediate upshot of Waldrum's return was a similar comeback from Cordner, a three-time Trinidad and Tobago Player of the Year.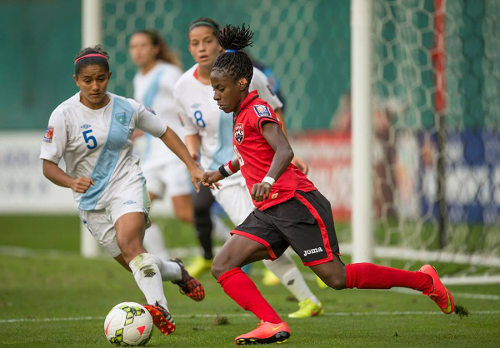 Cordner missed the Caribbean tournament after team manager Sharon O'Brien refused to pay for her plane ticket from the United States—where she was receiving treatment for a knee injury—despite footing the airfare for other North America-based Trinidad and Tobago internationals.
Team captain Maylee Attin-Johnson also refused to join the squad in solidarity with the attacker and as a result of her own dissatisfaction with O'Brien's managerial style. However, Waldrum was able to arrange a compromise that suited Cordner.
"Sharon (O'Brien) will fly 'Yaya' (Cordner) from Seattle to Hawaii," said Waldrum. "For whatever reason, it is no longer an issue. And I think it was one of those things where I had to be firm.
"I have been in touch with Yaya over the last month and I wanted to bring her back for the CFU but I couldn't get an answer from Tim Kee to get the ticket issue resolved."
Cordner admitted that her decision to rejoin the team was based on her personal relationship with and respect for Waldrum.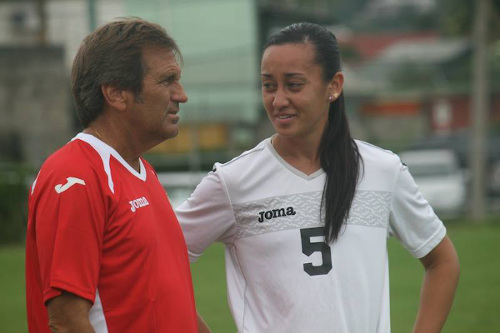 "No changes with that (issue with O'Brien)," said Cordner, "but only because of Randy (Waldrum)…"
Attin-Johnson will not be pacified that easily and the versatile attacker said she was willing to walk away from the national game if necessary.
"For (Sharon O'Brien) to be a manager of a national team is unacceptable and I won't sacrifice my body for people like that," said Attin-Johnson, in a previous interview. "If I am not going to put my heart and soul into something, it is better I remove myself from it…"
Waldrum said he hopes to have Attin-Johnson rejoin the team in time for next February's CONCACAF competition and new TTFA president, John-Williams, also suggested that the W/Warriors are an immediate issue for him
"I know Yaya and Maylee have issues with Sharon," Waldrum told Wired868. "Yaya was willing to come back and go with us to Hawaii, whereas Maylee wasn't and still wants the issue resolved.
"Yaya decided she can handle it and rejoined the team."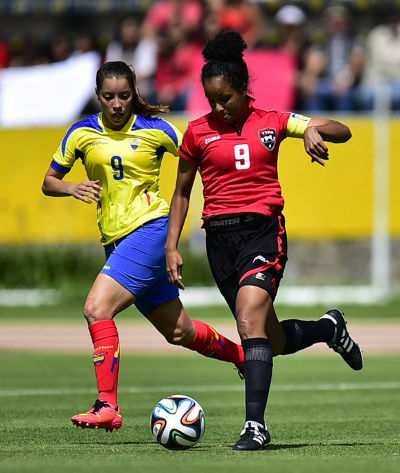 The Texan hopes to have his own situation resolved quickly too, even as he drafts plans for a January 2016 camp in Houston before the Olympic qualifying series.
"I want to hold a camp in Houston in January," said Waldrum, "but all of this is contingent on Mr Williams wanting to keep me on. I really don't know what he wants to do but I am hoping…
"If we can get that, I think we have as good of a draw as we can ask for. I would have preferred to have US in our bracket (to avoid them in the knockout round). But if we can get some time and prepare properly, I think we can have a good showing.
"The key is if we can get the things we need to prepare."
Waldrum has made some alterations to the squad that qualified for the CONCACAF stage. Versatile winger Chevonne John and midfielder Naomie Guerra are among the players who are preparing for competitive action with the National Under-20 squad now while attacker Dernelle Mascall is unavailable and defender Ayanna Russell and forward Anique Walker remain in self-imposed exile.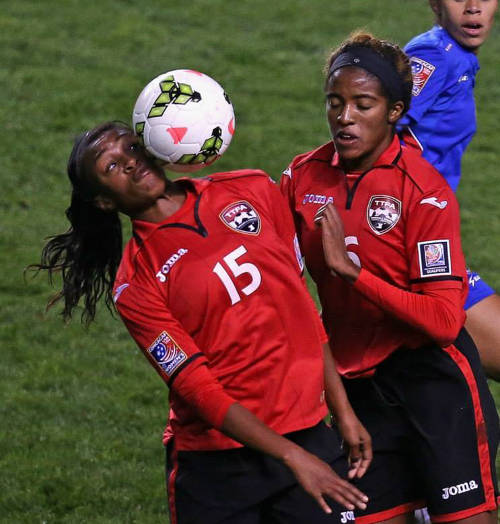 But the W/Warriors welcome Liana Hinds, Brianna Ryce and Patrice Superville back into the fold while Janice Johnson and sister Amira and Nia Walcott will have a chance to stake their claims.
They will never have a tougher test than an away game against the World Cup champions.
"I'm skeptical (about the US friendly) because we have no preparation and we are going to play the world champions," said Waldrum. "It is not good to put the players in that sort of situation and the technical staff either. But (Ben and I) thought it is better to go and get things started and try to build on that experience."
The first of the two Trinidad and Tobago friendlies, which are part of the US Victory tour, will be played on December 6th at the Aloha Stadium in Honolulu from 8 pm (ET) and will be aired on FOX Sports 1 and FOX Sports GO.
The second match will be in Texas on December 10th and kicks off at 8 pm (CT). It will be broadcast on ESPN2 and WatchESPN.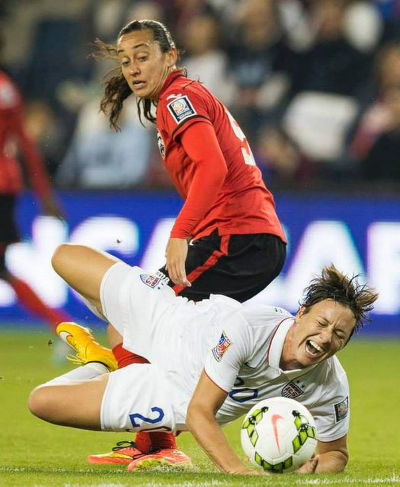 (T&T team for US friendly)
Trinidad and Tobago: Kimika Forbes, Saundra Baron, Annalis Cummings, Patrice Superville, Lauryn Hutchinson, Arin King (captain), Amira Walcott, Liana Hinds, Danielle Blair, Brianna Ryce, Victoria Swift, Karyn Forbes, Janice Johnson, Nia Walcott, Janine Francois, Khadidra Debesette, Ahkeela Mollon, Tasha St Louis, Kennya Cordner, Mariah Shade.
Technical staff: Randy Waldrum (head coach), Sharon O'Brien (manager), Ben Waldrum (assistant coach), Anthony Creece (assistant coach), Benyam Astorga (trainer), Claire George (equipment manager), Clayton Ince (goalkeeper coach) and Michael Taylor (physio).