Former Trinidad and Tobago National Women's Senior Team captain Maylee Attin-Johnson and star attacker Kennya "Yaya" Cordner are refusing to represent their country, as the "Women Soca Warriors" remain divided since coming to international prominence during their Canada 2015 World Cup qualifying campaign.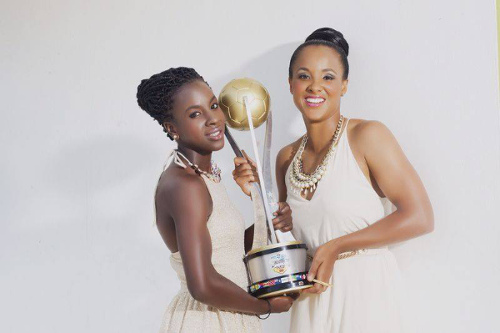 Cordner, who was a 2014 CONCACAF Player of the Year nominee, and Attin-Johnson have refused to play under current team manager, Sharon O'Brien, while former teammates Dernelle Mascall and previous vice-captain Ayanna Russell also allegedly opted out of the current Rio 2016 Olympic qualifying series.
And the disillusioned Women Warriors have company in former head coach Randy Waldrum, who also chose to remain in Dallas due to his concern about numerous administrative issues surrounding the programme and a lack of job security.
Cordner and Attin-Johnson, who were injured at the July Toronto 2015 Pan American Games are angry at their subsequent treatment from the TTFA and, in particular, O'Brien.
Cordner flew to Canada to seek medical treatment after being injured on international duty. And the former three-time Trinidad and Tobago Player of the Year was told she had to pay for her own trip home to play in the Olympic qualifiers, even though plane tickets were dispatched to other W/Warriors who were based in North America.

"Yaya paid for herself to go Canada to have her injuries taken care of," said Waldrum, "and Sharon (O'Brien) said because she flew there on her own dime, she has to fly back on her dime.
"But she only went there because the (TTFA) wasn't taking care of her in the first place…"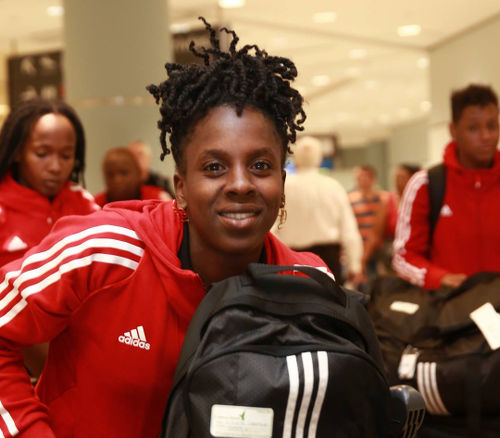 Cordner suffered a grade two MCL strain on her left knee after she collided with the opposing goalkeeper while scoring Trinidad and Tobago's equaliser against Colombia on July 14. Her goal meant the Women Warriors retained a chance of qualifying for the semifinal round.
So, despite the injury, Cordner played in T&T's final fixture, which ended in a 3-1 loss to Mexico. She then paid her own way to return to Canada for treatment at the LJR Physiotherapy Services.
Her ticket was subsequently reimbursed by the Trinidad and Tobago Olympic Committee (TTOC).
"I didn't really look to the TTFA for help because of the TTFA's financial situation and I could not risk waiting and not knowing when my treatment would start," Cordner told Wired868. "I took the opportunity because I wanted a speedy recovery in order to rejoin the team for the Olympic Games.
"By doing this, I also assisted the TTFA by taking away that financial burden."
Cordner was flabbergasted when Waldrum informed her that the TTFA would not pay for her return to join the squad.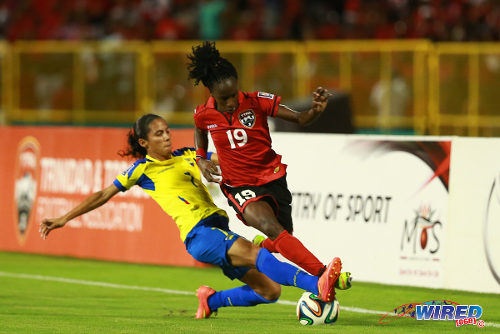 "I think it is very unprofessional that the TTFA would state that I'm responsible for paying my way to represent my country," said the W/Warriors star, who is finishing her therapy in Seattle. "I'm cleared to play (by doctors here) so it's disappointing that I won't be representing my country in this upcoming tournament.
"I feel as though the current manager is being very vindictive towards me because there are five other players (based in North America) they (bought) tickets for.
"I do wish the team nothing but the best but I can't subscribe to the current management they have in place."
Former national captain, Attin-Johnson, slammed the TTFA's stance on the outspoken Cordner as unforgivable.
"How in heaven's name can a manager of the national team say Kennya has to pay her own way?" asked Attin-Johnson. "Is she representing us or St Lucia? For me, it shows it is a personal vendetta against Yaya because they brought in Lauryn (Hutchinson) and (Victoria) Swift but not her.
"Kennya is the one player who would play with a broken foot for Trinidad and Tobago. How can I accept that (treatment of her) as captain?
"And it is not just because she is my friend. I could never accept that for anyone."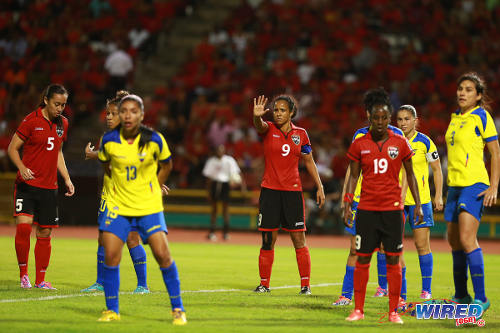 O'Brien did not deny asking Cordner to pay for her own airfare back to Trinidad. However, the W/Warriors manager suggested that the problem was partly down to miscommunication.
She did not elaborate.
"Kennya is an issue that we are trying to sort out," O'Brien told Wired868. "I prefer to keep that private and we will deal with that behind closed doors.
"I feel communication was bad in Kennya's case, so I am trying to see if I can rectify that situation."
For now, Attin-Johnson is inconsolable. The gifted playmaker, who said she has recovered from injury at the Pan Am Games, said she will not wear national colours once O'Brien is team manager.
She explained too that she knows her request will not be an easy one for Tim Kee to fulfil—even if he wanted to—as O'Brien is the president of WOLF (Women's League Football), which has two votes at the upcoming TTFA elections.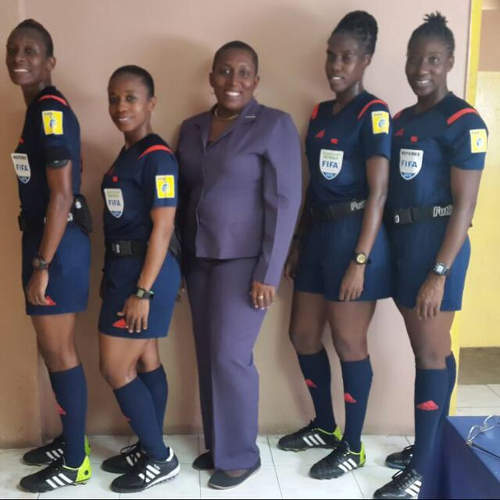 "For her to be a manager of a national team is unacceptable and I won't sacrifice my body for people like that," said Attin-Johnson, who claimed that many current players are also frustrated. "If I am not going to put my heart and soul into something, it is better I remove myself from it…
"The most difficult thing for me is knowing you worked your ass off to give a certain brand and identity to the women's program, just to see it destroyed by one selfish individual…
"We are in 2015 and I am not going to take five or 10 goals from America again. And I am not going to make a fool of myself for a trip to Hawaii (for a high profile friendly against the United States).
"I am very proud of my contribution to the women's national team and, by extension, Trinidad and Tobago. But not even God can tell me play for Sharon O'Brien."
O'Brien responded that she thought Attin-Johnson was still injured. She declined comment on the former national captain's stance.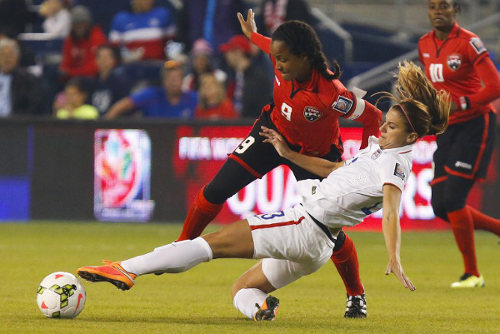 "Maylee, as far as I understand, is still injured (because) she has never indicated to me that she is fit and ready to come back to train," said O'Brien, who claimed she never had a falling out with Attin-Johnson or Cordner. "That is Maylee's choice (not to play). Maylee and them have their own agenda."
The Women Warriors whipped St Lucia 6-0 on Friday and 8-1 tonight to breeze into the Caribbean semifinal round and a match-up with Jamaica on Wednesday at the Ato Boldon Stadium in Couva.
The top three nations from Jamaica, Guyana, Puerto Rico and T&T will advance to next February's CONCACAF Olympic qualifying rounds in the United States. Only two CONCACAF teams will progress to the Rio Olympics.
O'Brien said the W/Warriors squad, which includes Arin King, Ahkeela Mollon, Tasha St Louis, Lauryn Hutchinson and Janine Francois, will be further strengthened on Tuesday with the return of Karyn and Kimika Forbes and Khadidra Debesette, just 24 hours before the Caribbean semifinals.
"I personally believe that, after months with no training, the girls are beginning to gel again now that they are in camp," said O'Brien, "and I expect them to do well as per usual."