A second half double by Trinidad and Tobago's all-time leading goal scorer Stern John was not enough to prevent Saddle Hill Hotspur from slipping to its second straight 4-3 defeat in National Super League (NSL) Championship Division action last night.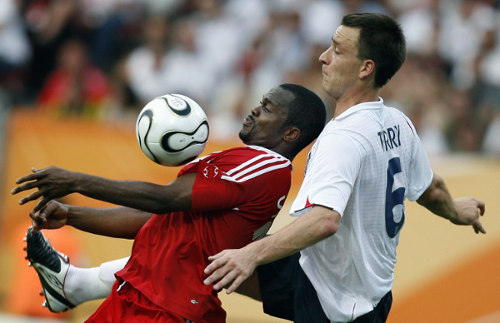 John, who was a key member in T&T's 2006 World Cup squad, twice finished expertly inside a 15-minute span in the second half to give Saddle Hill a hint of a miraculous comeback. But the UTT mountain was just too much to climb.
The top marksman even had a chance to write his name in glory in the fifth minute of second half stoppage time when he found a few inches of space at the edge of the UTT penalty area. But his left-footed effort went sailing over bar; and, with it, Saddle Hill's chance of grabbing a point.
The outcome of the match could have been entirely different if Saddle Hill showed up for the first half, but it seemed as though the 7 pm start came a little too early for them.
The Maraval-based outfit found themselves three goals down inside the first half hour as UTT moved the ball around effectively on a very sluggish surface at UTT's O'Meara campus.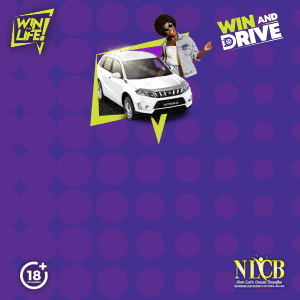 Striker Jamal Creighton calmly converted UTT's opening item in the third minute via the penalty route, after skipper Ricaldo Castellano was upended in the box by opposing defender Kwasi Charles.
UTT winger Theon James and central midfielder Isaiah Mejias were linking up nicely down the left flank but Saddle Hill were the architects of their own downfall and basically gifted the tertiary students their next two goals.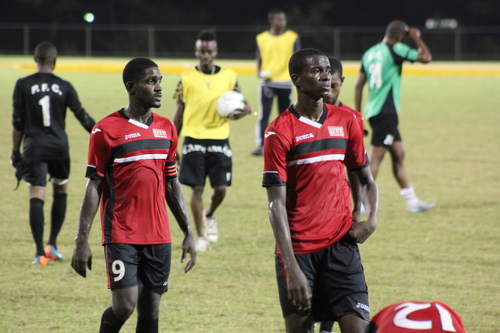 Saddle Hill failed to address a Mejias corner, in the 15th minute, and UTT central defender Joseph Brown waltzed in to slam a left-footed shot past  goalkeeper Akintunde Felician.
If Saddle Hill's lazy defending wasn't enough, how about giving the ball away; and to UTT's top scorer too.
Midfielder Sean Ramdoo was guilty of that cardinal sin as he played an errant pass to Creighton, midway in the Saddle Hill half of the field, in the 30th minute. And the UTT striker, who did not have to face an opposing defender en route to goal, duly obliged by stroking a right-footed shot home.
UTT had their opponents firmly on the back foot and should have put the game beyond all doubt in the dying stages of the first half as Saddle Hill seemed intent on playing the ball out of the back, even in unfavourable conditions.
James, who tormented Saddle Hill right-back Darius Rawlins with his pace for much of the first half, struck the upright in the 32nd minute while, 10 minutes later, Creighton dragged a right-footed shot wide from close range.
The second half was not going to be as elementary as the first for the University team though, as former Trinidad and Tobago internationals and Britain-based forwards Hector Sam and John formed a strike partnership up top for Saddle Hill.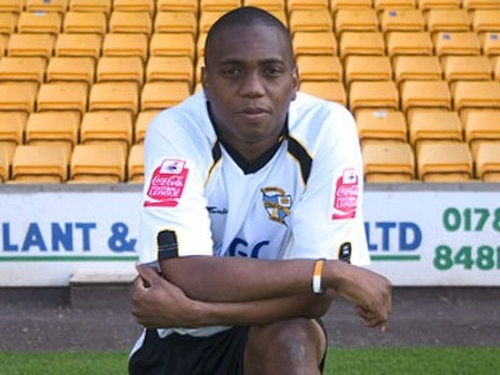 "Stern came on and played and I told the guys, not to scare them, that there will be players on the field with more experience than them," UTT Coach Clayton Morris told Wired868. "But I told them once they kept their focus and concentration the important thing for us was to get three points."
Sam and John showed why Morris' warning was no oversight as they immediately conjured up an almost telepathic combination. Brown and central defensive partner Kevon Noreiga, who had very little to worry about in the first half, now had their hands full as the veteran duo started sniffing out chances.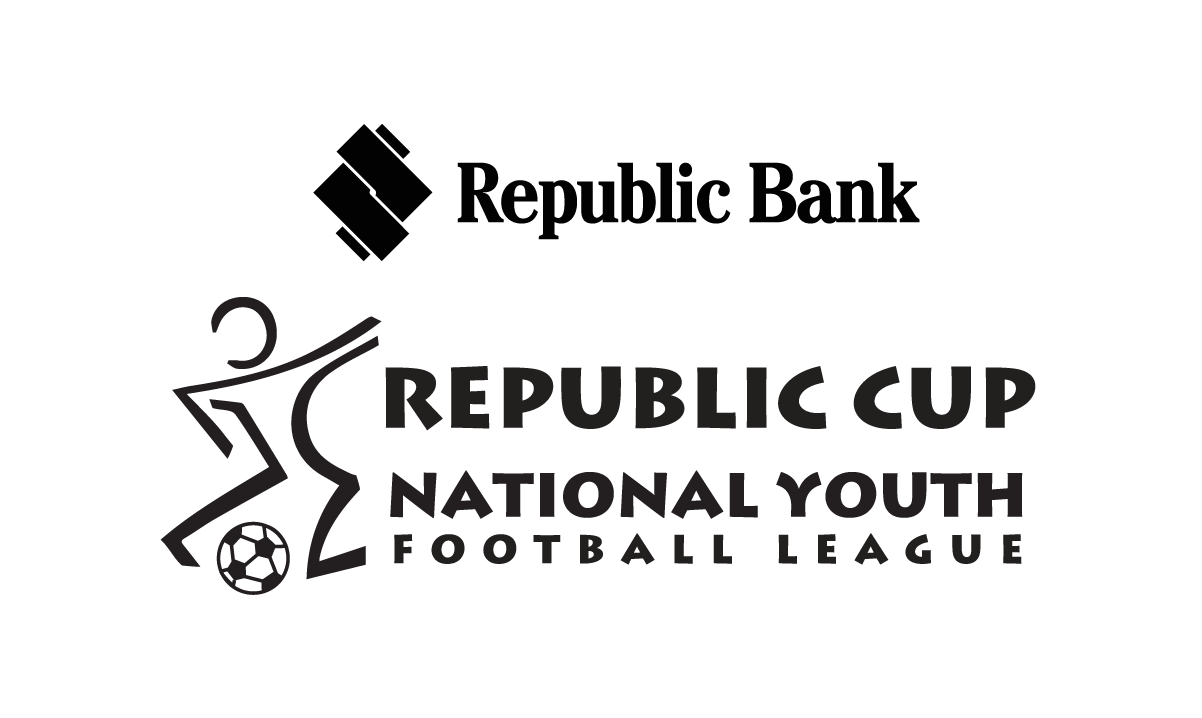 John headed agonisingly wide in the 51st minute while Sam struck custodian Perry Martin's woodwork on the hour mark.
The Sam-John combo reaped a goal in the 64th minute, as John clinically latched on to a clever pass by his strike partner to cut the deficit down to two.
UTT seemed to be losing grips of the contest as Saddle Hill skipper Keeron Benito, midfielder Cyrano Glen and player/coach Joel Auguste all got more and more touches in the final third.
"We (UTT) have a way we come out to achieve something, and sometimes we work hard and we get the achievement we are looking for and we just relax," Morris explained.
But combative central midfielder Akinkhu Trotman would allay the fears of his coach as he tricked his way out of a tight situation on the edge of the box in the 74th minute to restore UTT's three-goal advantage.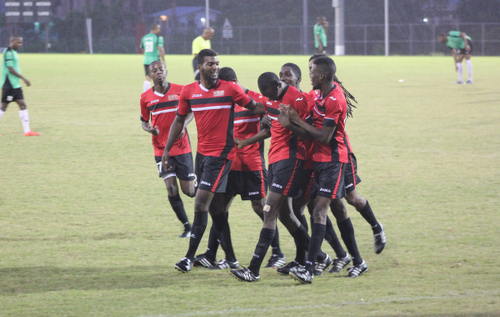 John stylishly notched his second goal just four minutes later, while Sam scrambled in an item of his own in the 82nd minute, but both goals would have to go in the consolation bracket.
"The attitude of the players has impressed me because we are coming from the first round (of the NSL Championship) where we played some tough games and we came out with no points," said Morris. "Coming out and seeing the guys stepping up to the plate tonight (was great)."
(Teams)
Saddle Hill (4-3-2-1): 80.Akintunde Felician (GK); 5.Darius Rawlins, 2.Duran Felician, 3.Kwasi Charles, 17.Andrew Wilson; 9.Cyrano Glen, 10.Keeron Benito (captain), 77.Sean Ramdoo (4.Joel Auguste 61); 24.Emmanuel Joseph (18.Dwight Dowdy 53), 23.Raychard Allen (14.Stern John 39); 8.Hector Sam.
Unused Substitutes: 99.Shane King (GK), 6.Kadeem Awai, 15.Kerwin Bonnette.
Coach: Joel Auguste
UTT (4-1-4-1): 23.Perry Martin (GK); 17.Rickell Morris (29.Kellon Alexander 46 [13.Triston Perrotte 90]), 3.Kevon Noreiga, 5.Joseph Brown, 28.Jevon Morris; 26.Akinkhu Trotman; 12.Kaylon Hernandez (14.Kasi Jackman 71), 11.Ricaldo Castellano (captain), 10.Isaiah Mejias, 7.Theon James; 8.Jamal Creighton.
Unused Substitutes: 1.Semel Crichlow (GK), 15.Janeke Danzell, 25.Aloysius Theodore, 27.Ellis Roberts.
Coach: Clayton Morris
Referee: Hasely Collette
Man of the Match: Akinkhu Trotman (UTT)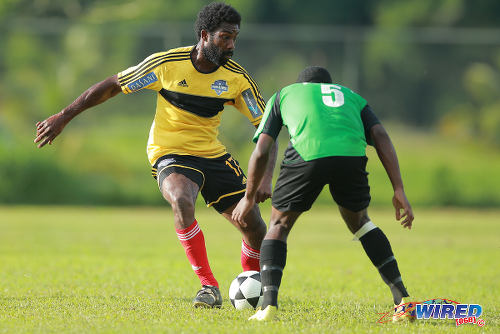 CNG NSL Championship Division results
(Wednesday November 11)
QPCC 2 (Jerome Charles 16, OG 90+4), Barrackpore Utd 1 (Conrad Smith 7), Dibe Recreation Ground, Long Circular;
X/Foods Chaguanas FC 1 (Matthew Ramirez 81), Cunupia FC 4 (Milton Wilson 10, 22, Stevon Stoute 31, 90), New Settlement Ground, Chaguanas;
Saddle Hill Hotspur 3 (Stern John 64, 78, Hector Sam 82), UTT 4 (Jamal Creighton 3, 30, Joseph Brown 15, Akinkhu Trotman 74), UTT Ground, O'Meara, Arima;
Petit Valley Utd 3 (Karamo Samuel 8, Keston Bibby-Cummings 12, Christian Vincent 59), Prisons FC 1 (Larry Albert 75), Northern Recreation Ground, Diego Martin;
Edinburgh 500 5 (Andre Mayers 3, Josiah Grazette 68, 73, 77, Nkosi McQueen 87), Malabar FC 0, Edinburgh 500 Recreation Ground;
Standings (Tabulated as Played-Won-Drew-Lost-Goals For-Goals Against-Points)
QPCC FC                11-8-3-0-24-13-27
Cunupia FC           10-7-2-1-22-14-23
Prisons FC             10-7-1-2-24-10-22
Saddle Hill            11-5-2-4-29-22-17
UTT                           11-4-2-5-25-23-14
Petit Valley Utd    11-4-2-5-22-23-14
Chaguanas FC       11-3-2-6-15-26-11
Malabar FC            10-3-1-6-16-27-10
Edinburgh 500     11-3-0-8-9-22-9
Barrackpore Utd  11-2-1-8-14-21-7