A double strike from Anslem Jackson in the 74th and 84th minutes and another from Omeaku Barbour in the 86th minute ensured that the NLCB La Horquetta Sporting Academy advanced past Round One of the CNG National Super League (NSL) Knock Out competition with an impressive come from behind 3-1 victory over Petit Valley United yesterday at the Larry Gomes Stadium, Malabar.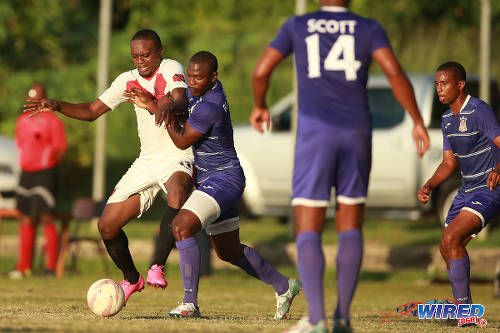 La Horquetta dominated the match in both halves but still do not have the scoreline to match their possession and attempts at goal, which was mainly due to a number of missed chances by lanky striker Fedric Commissiong.
However, it was Petit Valley who should have scored first as David Charles stormed down the right flank in the 12th minute and delivered for an unmarked Mashama Baptiste in the box only for Baptiste to blaze over the crossbar.
Later, Jackson was the provider as he found room on the right side in the 27th minute and delivered a pin point cross for Antonio Auguste to take aim. But Auguste's powerful low drive was deflected wide by Petit Valley defender Sydney Charles.
Five minutes later, La Horquetta had an even better chance of finding the opening goal as Commissiong's throw in struck Petit Valley's Michael Ramsey on the hand and the referee pointed to the penalty spot. Jackson slammed his shot against the upright with opposing goalkeeper Perry Leigh O'Connor totally beaten.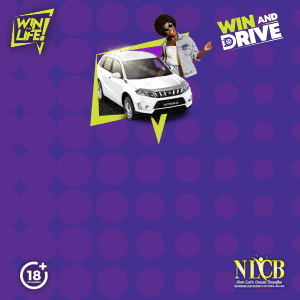 They paid for this miss in the 36th minute as Jabari "Jah Jah" Caresquero was put through on the left side and La Horquetta goalkeeper Sean Marshall parried his low effort into the path of Eric Charles, who slotted in the rebound.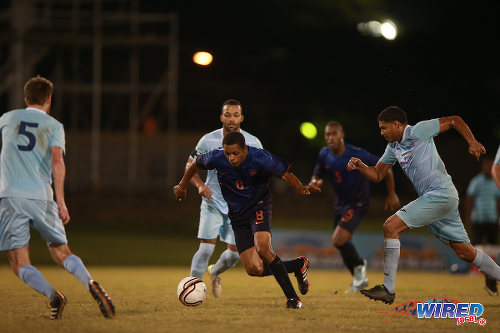 It was one-way traffic after that as the La Horquetta men went in search of the equaliser. They thought they had levelled, midway through the second half, when Keston Jones found Commissiong lurking at the edge of the area. But, all alone in the box, Commissiong fired over bar.
Commissiong never got his goal but he played a role in La Horquetta's comeback. In the 74th minute, O' Connor failed to hold on to a Commissiong effort and Jackson was on hand to convert the rebound and tie the scores at one goal apiece.
And, in the 84th minute, La Horquetta got their second as Barbour played a give-and-go with Jackson before driving a powerful effort that deflected in off the custodian.
Jackson rounded off the scoring in the 86th minute as Commissiong put him through and he skilfully lobbed the oncoming goalie as La Horquetta sealed their progress to the second round of the NSL knock out competition.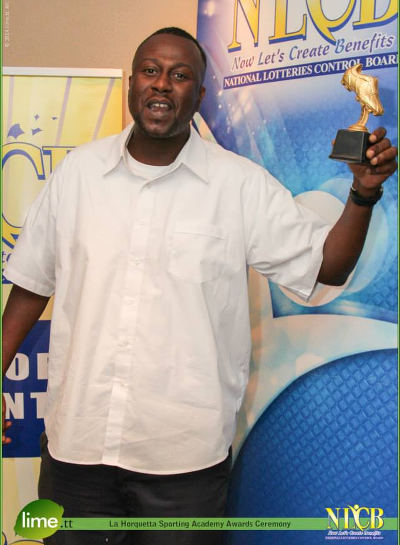 (Teams)
NLCB La Horquetta SA: 1.Sean Marshall (GK); 4.Kevin Mulzac, 5.Sherwayne Morris, 6.Atiba Hackette, 9 Keston Jones (11.Omeaku Barbour 76), 10.Antonio Auguste, 13.Taje Commissiong, 14.Cedric Commissiong, 15.Kern Roberts, 17.Fedric Commissiong, 18.Kerron St Cyr.
Unused substitutes: 50.Hakeem Lucas (GK), 29.Andre Rampersad 19.Ricardo Cornwall.
Coach: Jude John
Petit Valley United: 33.Perry Leigh O' Connor (GK); 5.Mashama Baptiste,6.Karamo Samuel, 8.Eric Charles (10.Jabari Caresquero 64), 12.David Charles, 13.Sydney Charles, 14.Quason Hartman, 16.Michael Ramsey, 18.Chijioke Edwards, 19.Keston Bibby-Cummings, 20.Sheldon Aberdeen (3.Shane Davidson 71).
Unused substitutes: 1.Akini Awai (GK), 2.Jermin Jeffers, 15.Omari Samuel, 21.Isaiah Irish, 22.Simon Pierre.
Coach: Ronald Daniel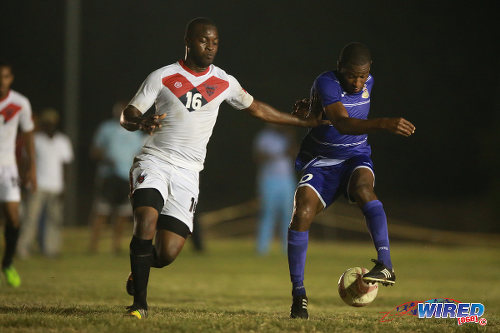 CNG National Super League Knock Out
(Sunday October 4)
NLCB La Horquetta SA 3 (Anslem Jackson 74, 84, Omeaku Barbour 86), Petit Valley Utd 1 (Eric Charles 36) at Malabar
Club Sando Moruga 4 (Silus Cooper 23, Nigel John 28, Andre Phillips 50, Kyle Morgan 90), Edinburgh 500 FC 0 at Grand Chemin Recreation Ground;
FC Santa Rosa 2 (Rashard Griffith 47, 89), UTT 0 at Marvin Lee Stadium;
Police FC 2 (Dwight Elliott 22, 90), Barrackpore United 0 at St James Barracks;
Matura ReUnited 1 (Dorian Robinson 87), Xtra Foods Chaguanas FC 0 at Matura Recreation Ground;
WASA FC  3 (Michael-Lee Celestine 28, 47, Akiel Guevarra 53), Malabar FC 2 (Mikheil Peters 30, Jamal Osborne 64) at WASA, St Joseph;
Bethel United 1 (Daniel Craig 55), Saddle Hill Hotspur 0 at Montgomery Recreation Ground;
Real Maracas FC 0, Cunupia FC 1 (Jamal Spencer 65) at Maracas Recreation Ground;
Stokely Vale FC 2 (Khrishawn Joseph 16, Akeilon Murphy 59), QPCC 0 at Plymouth Recreation Ground.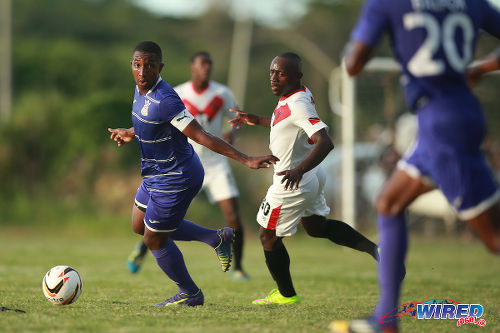 Upcoming CNG NSL Championship Division fixtures
(Tuesday October 6)
UTT v Prisons FC, 6 pm, UTT, O' Meara Road, Arima;
Edinburgh 500 FC v Cunupia FC, 7 pm, Edinburgh 500 Recreation Ground;
Malabar FC v Barrackpore United SC, 7 pm, D'Abadie Recreation Ground;
Xtra Foods Chaguanas FC v QPCC, 7 pm, New Settlement Ground, Chaguanas;
Petit Valley United v Saddle Hill Hotspur, 8 pm, Northern Recreation Ground, Diego Martin.