Caribbean Football Union (CFU) president Gordon Derrick has endorsed former Trinidad and Tobago football captain David Nakhid's bid for the role of FIFA president, as the most unlikely presidential campaign gathered considerable traction.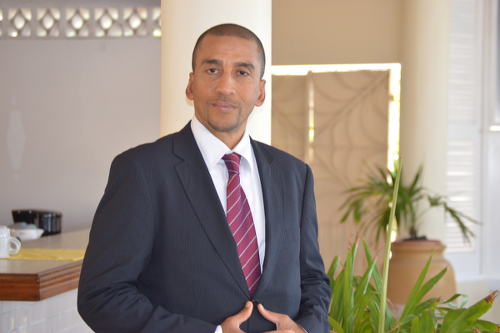 Nakhid, who never worked within FIFA before or held an administrative portfolio outside of his Lebanon-based David Nakhid Soccer Academy, met Derrick two weeks ago and was subsequently invited to address the CFU in St Maarten.
The CFU President said Nakhid, who has a double major in International Relations and Economics from American University in Washington DC, gave an exceptional account of himself and the Caribbean will support him.
"(Nakhid) came to me in Antigua and described his passion and why he thought he was qualified to hold such a high office in geopolitical terms," Derrick told Wired868. "He convinced me that he is serious and he has the academics and international appeal… I invited him to our ExCo meeting and he gave an exceptional account of himself and showed that, if given the opportunity, he can make noise in the race."
Thus far, the international media has focused on the candidacies of UEFA president and former France football star Michel Platini, who is widely considered to be the favourite, as well as Jordan's Prince Ali bin Hussein, a FIFA vice president, and Chung Moon-joon, an honorary FIFA vice president and business tycoon.

Derrick's endorsement could potentially change that.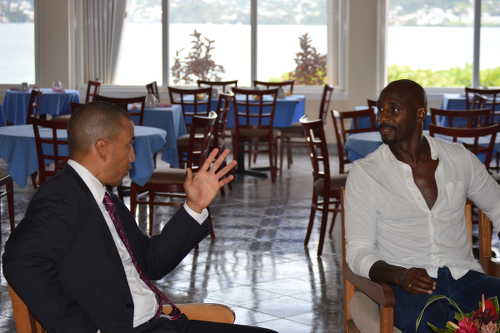 The Caribbean has 25 of FIFA's 209 member associations, which is roughly 12 percent of the electorate and more than the South America and Oceania confederations combined.
However, Derrick pointed out that the CFU does not vote as a bloc anymore in the manner it did under former president Jack Warner, who was known to victimise associations that did not toe the line.
"We get together and discuss matters but there is no such thing as a bloc (anymore)," said Derrick. "We try to convince everybody that we should vote in one direction. Last election that didn't happen, partly because of the confusion with (the arrest of CONCACAF president Jeffrey) Webb.
"But I think the region will continue to come together strong and we will vote based on the needs of the Caribbean because that is who we represent."
At present, CONCACAF and the Caribbean are reeling from a string of indictments from the United States Department of Justice—two of which were issued to Warner and Webb—for racketeering and money laundering among other charges.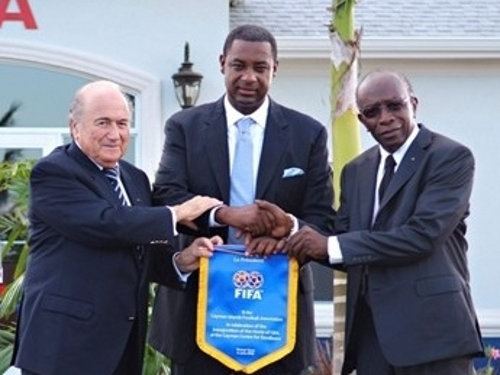 Derrick himself was censured by FIFA for his role in the 2011 Mohamed Bin Hammam bribery scandal, which led to Warner's disgraceful exit from the game.
But the Antiguan football administrator insisted that he did nothing wrong and never touched any of Bin Hammam's brown envelopes.
Derrick said he spent the night of 10 May 2011 alongside Antigua and Barbuda Football Association (ABFA) president Everton Gonsalves and compatriot and global cricket icon Sir Viv Richards, who was in Trinidad to shoot a Johnny Walker advertisement.
The Antiguans were sanctioned for failing to report the alleged bribery to the governing body. But Derrick claimed he never saw the envelopes himself since he did not go to collect the "gift bag" on that same night.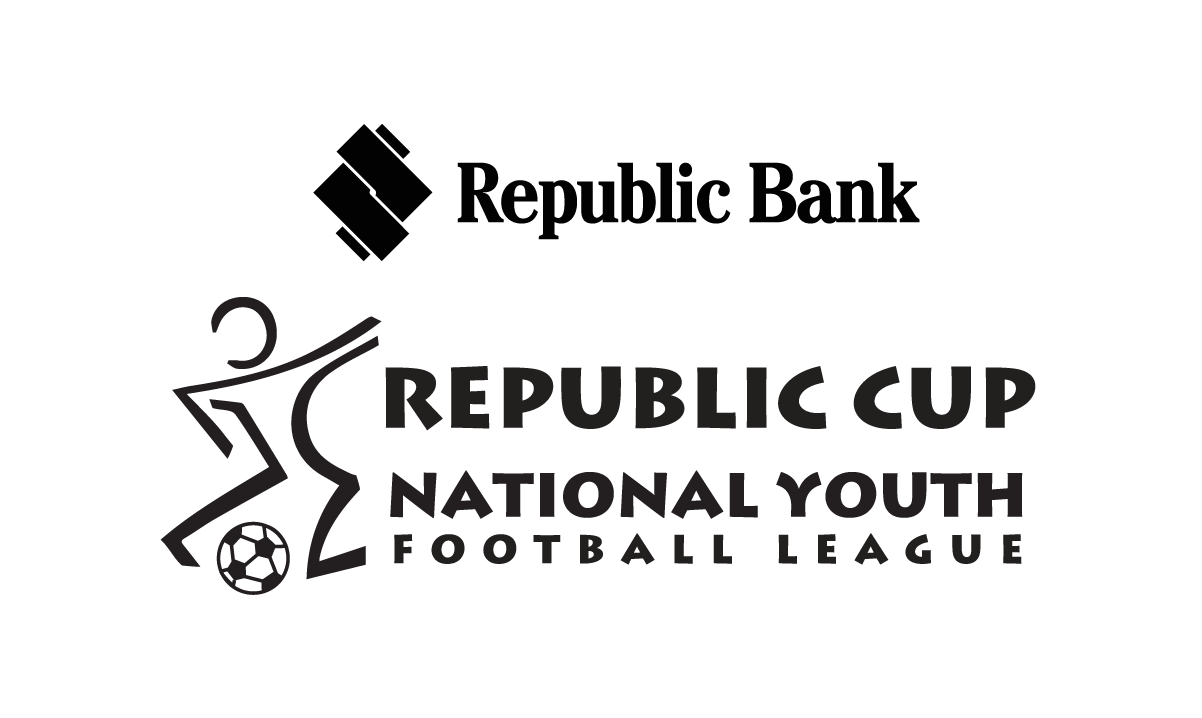 And, by the following morning, he woke up to discover that something big was amiss.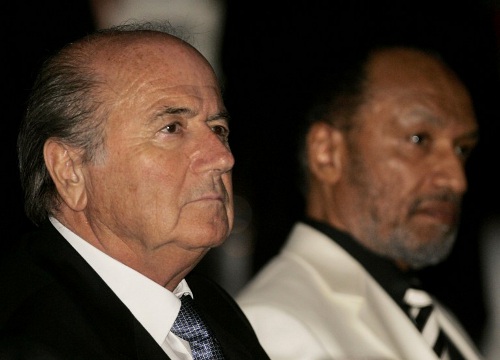 "When everything broke, a lot of us didn't know exactly what was going on," Derrick told Wired868. "So, out of an abundance of caution, we wanted to hold out and find out what was happening (before we said anything) because it seemed like an attack on the Caribbean more than anything else.
"Everyone can be armchair quarterbacks now. After all the facts are known, it is easy to say that you should have spoken earlier. But Antigua never received any money.
"Nobody said there was money to be given either. (CFU officials) said please pick up your gift package."
Derrick insisted that he had always been a critic of Warner's governance and he refused to sign anything in defence of the crooked Trinidadian. But he claimed that FIFA unfairly tarnished the entire region when it went after the former CFU and CONCACAF president
"They painted a brush over the entire Caribbean and implicated a lot of people who didn't have anything to do with it," said Derrick. "We just happened to be there (and) we wanted to find out what is happening first before we washed our laundry in public.
"We were charged with loyalty and fiducial responsibility. I was reprimanded not banned. If you get a parking ticket that can't be the same thing as murder."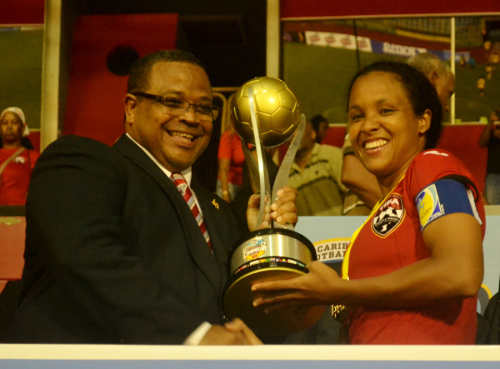 Derrick believes Nakhid's candidacy could be the breath of fresh air that Caribbean football needs as it tries to recover from the Warner era.
"It seems in football, our leaders are always negative and it is always about bobol and confusion," said Derrick, who works in Antigua's banking sector but holds a mechanical engineering degree from the Florida Institute of Technology. "We need to show that is not what our region is about. There are persons of ability here and we are not inferior to anybody in terms of academics or anything else.

"We want to show the world that we are a qualified people."
For his part, Nakhid has vowed to produce his manifesto in just over a week and is asking the football fraternity to judge him on his ideas rather than his influence—financial or otherwise—within FIFA.
In an exclusive interview with Wired868, Nakhid mused over changes within CONCACAF like the rotation of the Gold Cup and a system for developing young talent within the schools, which used Belgium as a template.
The former Caribbean Player of the Year said Platini would continue outgoing president Sepp Blatter's system of 'patronage' to the developing world, which led to more corruption than development.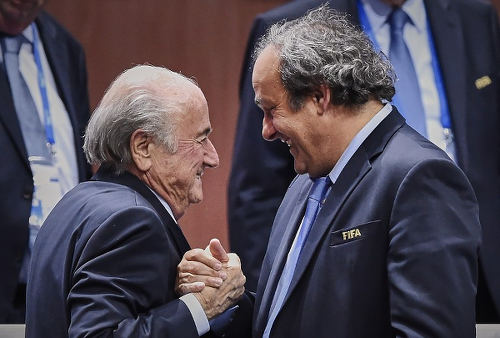 "Patronage extended without proper oversight is not proper patronage at all," said Nakhid. "It is all well and good that football is taken to the wide areas of the world. But when money is given to build a football field and there is no oversight and nothing happens, you are just giving away money and that does not help development or anyone but the person who pocketed the money.
"Platini comes from the wealthiest confederation in the world. You have to ask how can he help us or help Africa coming from on high. Why should this be a coronation for him?
"FIFA should not be for the elite. FIFA's role should be to develop football throughout the world."
Derrick suggested that he too is more interested in a stronger Caribbean on the football field rather than using his post to fatten secret bank accounts.
There is little evidence that the CFU was ever anything more than a vehicle for the enrichment of football officials.
In the 1974 World Cup qualifying campaign, three of CONCACAF's top six nations came from the Caribbean while Haiti and Trinidad and Tobago finished first and second respectively.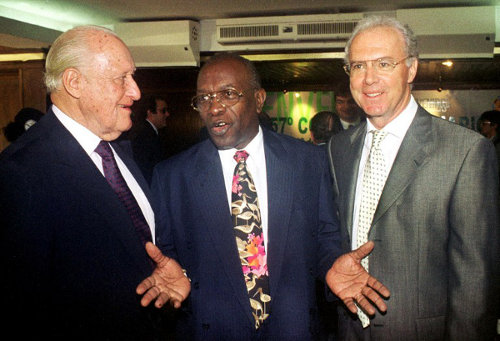 But, after the CFU's formation in 1979, Caribbean nations slipped further and further away from the top of the confederation while, conversely, regional administrations became more influential than ever.
Warner left a penniless CFU behind when he abdicated in 2011 and it has been a bumpy ride for the Caribbean, as the body often struggled to put on tournaments on time and were plagued with administrative mishaps.
Still, Derrick pointed to the July Gold Cup as evidence of real progress in the region as all four Caribbean nations advanced to the knockout round while Jamaica beat United States for a place in the final.
The inaugural Women's Caribbean Cup in 2014 also preceded Trinidad and Tobago's exciting campaign in which the "Women Soca Warriors" came within 90 minutes of earning the region's first qualifying spot at a FIFA Women's World Cup.
The Women Warriors were eventually edged 1-0 by Ecuador in a two-legged contest.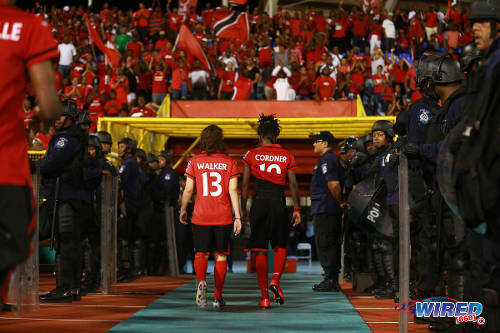 "I want all our teams to be competitive so when (the bigger nations) play us, we are respected and they know we are not walkovers," said Derrick, who shares Nakhid's dream for a Caribbean professional league.
He explained that, despite the Caribbean's political clout within the confederation, its programmes are inadequately financed by CONCACAF. And he revealed that he is considering his legal options to recoup millions meant for the CFU, including the controversial US$10 million South Africa Diaspora Legacy fund, that were allegedly misappropriated by Warner.
"We only get a subsidy of US$20,000 for a four-team (club) tournament when it costs US$150,000 on average to put it on," said the CFU president. "Gate receipts can only do so much and sponsors are not coming forward. We have to solve that; and that is what the leaders of the region are supposed to be doing and making cases to CONCACAF to ease us up.
"When I heard about the US$10 million dollars that was supposed to come to CFU. Not CONCACAF eh; the CFU!
"Do you know what that could have done for our region in terms of development? And that is just the tip of the iceberg.
"We will have to see what legal recourse there can be and if we can recoup that money somehow. I have sought legal advice but we have been advised to hold strain until we see what the outcome (of the US Department of Justice action) is."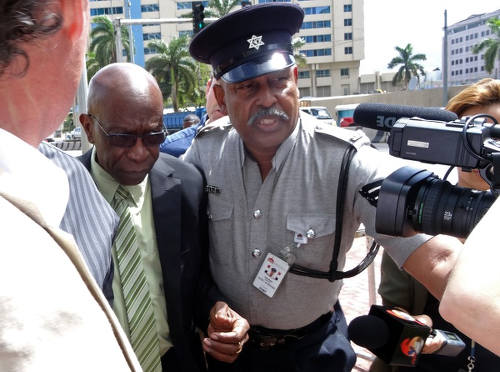 Unlike the previous CFU president, Derrick is far from CONCACAF's negotiating table and, despite speaking for two-thirds of the confederation, does not even have a position on its executive committee. Although Derrick was the Caribbean's elected leader, he was overshadowed by Webb, who was Blatter's pick as CONCACAF president and was elected unopposed to the confederation's throne.
"I was elected (as CFU president) in 2012 and, in February 2013, I raised the issue about having a place on the CONCACAF ExCo," said Derrick. "But the executive committee felt Webb was already there and he was a Caribbean man… My argument was the position of CFU president should be an integral part of the CONCACAF executive because he needs to be there so he can bring knowledge down to his members.
"But the members didn't agree. They wanted to go along with the then leader who was a Caribbean man and part of the CFU. That was their rationale.
"What has happened now has brought credence to my feeling that the president of all the representative bodies should be there (on the executive). Not just the CFU president but the UNCAF (Central American Football Union) president also."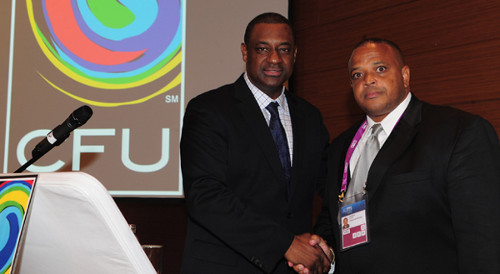 Derrick said he was stunned by the racketeering charges laid against Webb.
"I am still in shock and denial over Jeff (Webb)," he said. "I don't want to believe what I am hearing because it doesn't look good or sound good."
But Webb's absence does leave a vacancy at the helm of the confederation. At present, Jamaica's Horace Burrell, Cuba's Luis Hernandez and Turks and Caicos Island's Sonia Bien-Aime are the Caribbean's only representatives on the CONCACAF executive committee.
If Derrick maintains the confidence of the Caribbean delegates, a shake-up within the confederation is almost inevitable.
Nakhid would appear to be the first salvo for the supposed new image of the region.
Derrick chuckled when Wired868 pointed out that things did not work out very well the last time Caribbean officials supported a Trinidadian.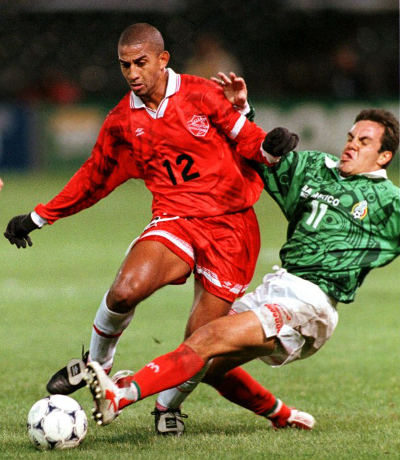 "It is a great irony," said Derrick, with a laugh. "I think it would be Shakespearean. But maybe that is what is required.

"Trinidad produces one kind of man in Warner and then shows the world it can produce another in Nakhid."
Nakhid, who speaks six languages, has to make the rest of the world believe it too. He said he will offer delegates the chance to create a better FIFA and strengthen their own associations rather than give them brown envelopes and free footballs.
"There are 209 associations and six confederations and some will operate in ways we cannot effect," Nakhid told Wired868, in a previous interview. "We have to be pragmatic and we are not so naive to say we will have everyone holding hands and singing 'Kumbaya.' But we believe a serious, honest undertaking of development throughout the world with philosophical undertones will appeal to their ideological notions of their selves.
"We believe many officials come in for the betterment of the game but find a situation where it is easier to accept patronage than to elevate themselves and their region.
"Some will be inspired by our rhetoric and want better. But some will want to cling to patronage and support a famous footballer from Europe who sends them 3,000 footballs…"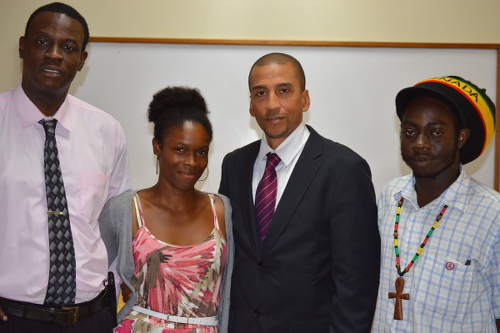 With support from the Caribbean, he can turn his attention to the Middle East where he would presumably be supported by the Lebanon association. A visit to Africa is also on the cards.
Nakhid potentially has as many as 25 associations in his corner. But he still needs another 80 votes if he is to succeed Blatter at the FIFA Congress on 26 February 2016.