Question: How to turn a potential problem into a crisis?
Answer: Ask Health Minister Dr Fuad Khan for help.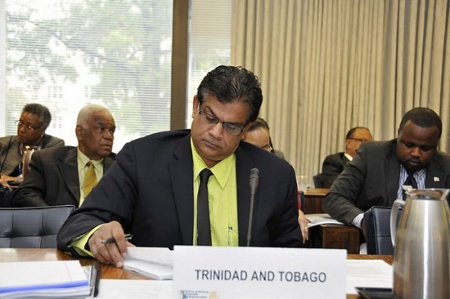 And so, after the curious sight of an Asian couple skinning a dog in what may or not have been Trinidad and Tobago, Health Ministry tried to put out the fire with kerosene.
"I realise that the amount of stray dogs in this country (which) disappeared and you don't see them in a pound, so they have to be going somewhere," Khan told CNC3. "I know in China, rats are eaten, dogs are eaten, rodents, cats and other things…
"When you mix meat with msg to soften the meat, the taste will change as well as the actual meat consistency. So one has to be extremely astute about what you're eating."
Khan is suggesting that Chinese people will eat anything without an ID card and are probably kidnapping pothounds, masking their flavour and charging us to eat them under false pretence.
And all this based on an old custom in parts of China, one skinned dog and the fact that he does not see many strays on his drive to Parliament. Thankfully, news anchor Golda Lee Bruce did not follow up by asking Khan for his expert knowledge on the making of hot dogs.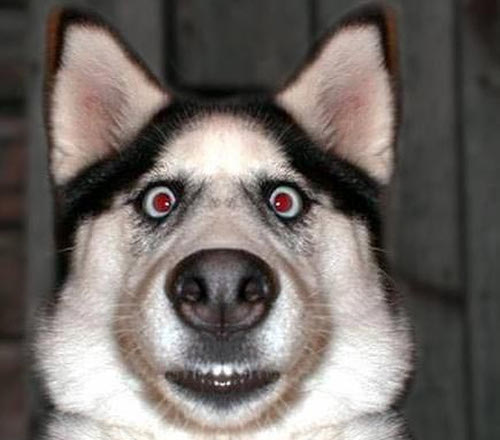 It is what President Anthony Carmona recently referred to as "rum shop logic."
For instance, a prisons officer is threatened by an inmate and then shot outside his house. So, as a result, Justice Minister Prakash Ramadhar announced a $12 million deal to install 24-hour CCTV cameras in prison.
Does Ramadhar think prisoners are picking the locks, heading out to commit murder and returning to their cells? Or does he just really miss HBO prison drama, Oz?
Rum shop logic, a rebranded age old philosophy, is spreading like bushfire. And, although Carmona is one of its leading ideological practitioners, he is not the person who is wielding its powers at present.
Mr Live Wire presents the disciples of rum shop logic: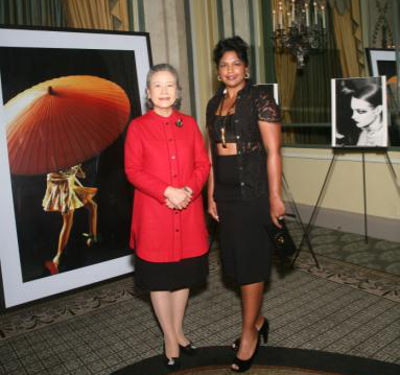 Rum shop logic is: when the Health Minister makes Chinese restaurants seem as desirable to diners as a US visa is to Jack Warner, but then doesn't send health workers en masse to investigate their kitchens on our behalf;
Rum shop logic is: when the Health Minister has more theories about Chinese food recipes than rampant fraud at the multi-million dollar Children's Life Fund Authority (CLFA);
Rum shop logic is: when CLFA interim chairman Colin Furlonge is still promising an audit of the body, months after no less an authority than the CEO pointed out to serious issues of corruption;
Rum shop logic is: when Prime Minister Kamla Persad-Bissessar calculates her donations to the CLFA based on her five-year term in Government, but the Fund, according to former CEO Geoffrey Lewis, did not receive its first cheque from a Minister until late 2012;
Rum shop logic is: when the Prime Minister holds Opposition Leader Keith Rowley responsible for everything done or said by someone in a PNM jersey, but cannot account for illegal substances in her own home;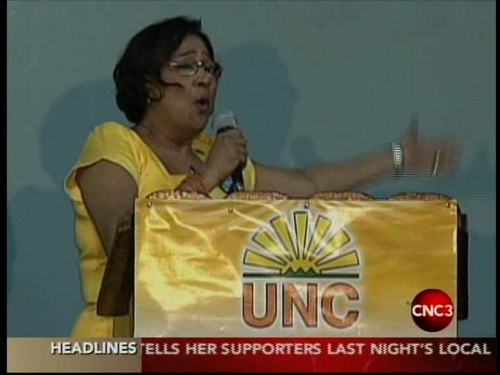 Rum shop logic is: when the Prime Minister demands a probe into the conduct of retired police inspector Mervyn Richardson, who allegedly covered up the discovery of marijuana at her home, and then gives him a job under her own Ministry before it is completed;
Rum shop logic is: when Carmona, with the Chief Justice and FIU director at his side, tells citizens that prayer is their best chance for justice, but doesn't explain the presence of Pastor Rodger Samuel and Pundit Chandresh Sharma in the PP or Archbishop Joe Harris' admission that the Catholic Church probably banked dirty money from Jack Warner;
Rum shop logic is: when Carmona pocketed a $28,000 monthly housing allowance while living in State accommodation, and still feels he can lecture anybody about what an Integrity Commission should look like;
Rum shop logic is: when PNM speaker Fitzgerald Hinds claims moral and intellectual superiority over the Third Force Movement while describing the political party as "turds" and conjuring an image of its leader Timothy Hamel-Smith "on a cesspit in Westmoorings with a Flit gun killing all the cockroaches";
Rum shop logic is: when Rowley thinks the 2015 General Election is in the bag while his frontline speaker is hopping from lagoons to latrines, and his party treasurer is TTFA president Raymond Tim Kee who couldn't sell ice in the desert;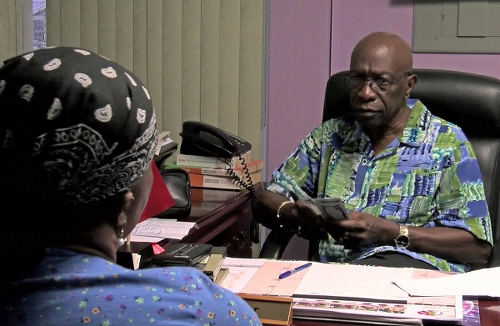 Rum shop logic is: when the country thinks its best chance of unearthing wrongdoing in the People's Partnership Government, the Chaguanas West MP, is wanted by the US Department Of Justice on 12 offences related to racketeering, corruption and money laundering;
Rum shop logic is: when the United States spend millions investigating Jack Warner and now realise they have to hand over their valuable evidence to a country in which rats eat court evidence, policemen suspected of corruption are promoted and "Motor Mouth" Gary Griffith is trusted with State secrets;
Rum shop logic is: when people feel the worst thing that can happen to Trinidad and Tobago is allowing same-sex couples to spend their hard-earned money on wedding planners and divorce lawyers, while politicians rape the treasury, castrate watch-dog bodies and make constituents bend over in their bathrooms for State housing.