Controversial Jamaat-al-Muslimeen Imam Yasin Abu Bakr will not be the most talked about man on this July 27—the 25th anniversary of Trinidad and Tobago's attempted coup.
The United States Department of Justice (DOJ), according to the Extradition Act, has 60 days from the issuance of a provisional warrant to Chaguanas West MP and ex-FIFA vice-president Jack Warner to officially present its case for his extradition.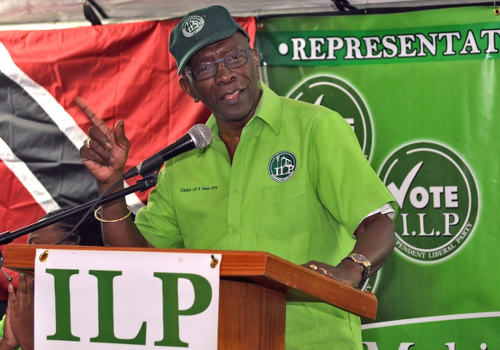 And, coincidentally, those 60 days end on Sunday July 26. So, on Monday July 27, the legal parties for Warner and the State will return to the Port of Spain Magistrate's Court, which is just a stone's throw away from where Abu Bakr and his men launched their memorable attack on the Parliament.
As if this extradition case needed any more intrigue.
This morning—as the extradition hearing sort of started but really didn't—was an orientation for all concerned.
It was a scheduled 9 am start but Magistrate Marcia Ayers-Caesar was fashionably late and clocked in at 9.26 am.
Warner, whose fondness of early starts is one of his enduring myths, was already seated outside the court room at around 8 am when Wired868 got there.
Of course, the self-titled "Robin Hood" of Arouca is well aware of the importance of keeping character. Although there is no evidence to suggest that he bribed a few public servants, secretly taped any politicians or paid to send anyone through university while he waited for Ayers-Caesar to turn up.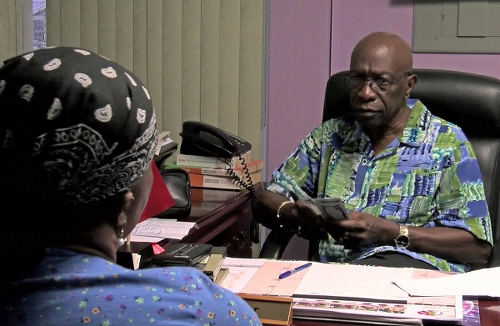 Inside the Magistrate's Court, there was no opportunity for Warner to so much as clear his throat, much less release incriminating evidence about any members of the State's legal term—and we are looking at you here, Gerald Ramdeen.
In court, paid guns—they favour the term 'attorneys'—prefer to do the shooting, and legal jargon, customs and technicalities are mysterious enough as to ensure that the "do it yourself" phenomenon is yet to put lawyers out of work.
"Court room defence techniques for dummies" will have some ground to cover before it becomes nearly as weighty as "a lawyer who defends himself has a fool for a client."
So, Warner was represented by enough attorneys to fill three SUVs while the State's gang looked just as well resourced.
FIFA money on the one hand, taxpayers' money on the other.
Two thirds of the viewing gallery inside the court room were actually attorneys who had nothing to do with the case. Perhaps they hoped someone might trip over an adjective and a substitute would be needed. Or, more likely, they were there to learn from the big-hitters.
Thankfully, no fresh faced attorney asked Wayne Sturge for an autograph in the immediate aftermath.
Queen's Counsel Allan Newman spoke for the State and he is as British as a grey afternoon, a cup of tea and an Enid Blyton book. So British he probably has a porcelain bulldog on his office desk and a portrait of Queen Elizabeth II next his family photos.
Or, if more illumination is needed, imagine Timothy Spall in character as Simon Graham in "The Last Samurai" or Peter Pettigrew in "Harry Potter."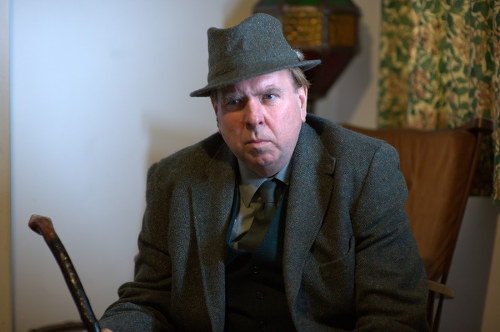 Newman asked Ayers-Caesar to adjourn the extradition case until August 14.
The QC noted that the DOJ had until July 27 to present its case for Warner's extradition to Attorney General Garvin Nicholas. At this point, if the DOJ chose to go to the wire, Nicholas would need "reasonable time" to consider whether the United States' request was strong enough to please the State.
It is worth noting that Newman did not pause here for guffaws about Nicholas having the temerity to question anything, or whether the State would not happily fly Warner to the United States itself if possible.
Newman explained that two weeks is considered a reasonable time in the United Kingdom—it was as if he did not even notice the framed picture of the Trinidad and Tobago's Coat of Arms over Ayers-Caesar's shoulder—and, as such, August 14 offered an acceptable balance between the time required for the AG's deliberations and the promotion of justice.
Fyard Hosein, who spoke on Warner's behalf, was decidedly less impressed with Newman's timeframe.
If the DOJ does not present its case by July 26, Warner, according to the Extradition Act, would be discharged from the matter.
'Discharged', in this case, being a rather inelegant way of saying 'free to go.'
So, why should Warner have this case hanging over his head for another two weeks, even if the DOJ failed to follow up on its interest in the alleged racketeer?
A July 27 court date, Hosein argued, would save Warner from suffering all the inconveniences of this high profile matter if, for some reason, US Attorney General Loretta Lynch is unable to keep her attention for longer than pop star Taylor Swift manages on most of her male targets.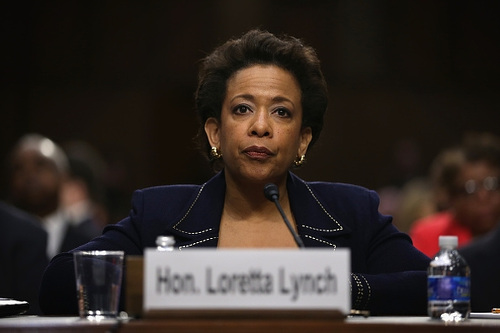 At this point, there was a stand-off as Newman, having deduced that Hosein was through, rose to respond.
Hosein was having none of it.
"Just a minute," he said, drily.
The Trinidadian attorney stuck his left arm out horizontally with palm pointing towards Newman, who hurriedly sat down. He let his arm stay there as backs stiffened all around the court room.
Then, after a minute's silence, Hosein spoke.
"And that is our position," he said.
And sat down.
He had obstructed Newman for no reason other than to allow himself a flourish.
Visiting attorneys giggled, reporters exchanged glances and policemen muttered excitedly among themselves.
Well, it is as close to a Mayweather/Pacquiao moment as you are likely to get in a court room. Maybe it was even more Mayweather/Pacquiao than Mayweather/Pacquaio, which, let's be honest, had more chasing and cuddling than confrontations.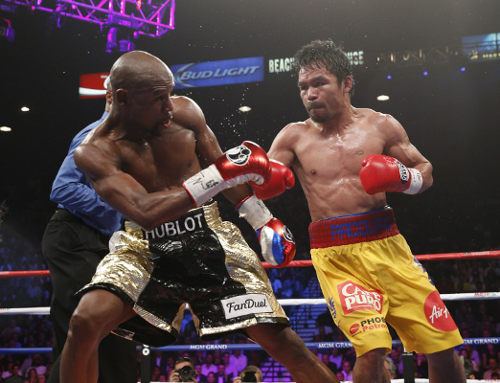 Newman, who is not one to use 20 words if he could manage 200, spent another eight minutes explaining why he had no real objection to returning to court on July 27.
He was, the British QC explained, only try to save everyone a bit of time and expense in suggesting an August 10 meeting.
It was a gallant offer from Newman towards local taxpayers. Funny how he topped the list of the State's top earners then, with a reported TT $14,474,613.54 collected in legal fees between June 2010 and October 2013.
Predictably, Ayers-Caesar went with Hosein's suggested date.
Round one to Warner then. Well, actually the fight isn't started yet. That was just the showboating as Team J dot Warner moved from the dressing room and into the centre of the ring.
Wired868 did not get close enough to see if any of his cornermen had "Ask Yuh Mudda" written across the back of their black suits.
US Attorney General Loretta Lynch: please report to the Port of Spain Magistrate's Court.