Now, please have a seat for this one.
The People's Partnership Government yesterday imposed the ultimate sanction on Opposition Leader Dr Keith Rowley for taking email transcripts to Parliament without waiting for authentication by the Trinidad and Tobago Police Service or the Integrity Commission.
And the People's Partnership, whose charge was led by Leader of Government Business Dr Roodal Moonilal and Prime Minister Kamla Persad-Bissessar, imposed its vengeance without waiting for authentication regarding the accuracy of those emails by the Trinidad and Tobago Police Service or the Integrity Commission.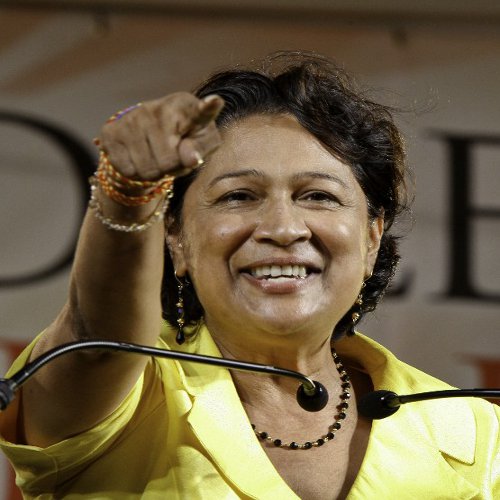 In the words of self-declared US asylum seeker, Nikki Minaj: Let that soak in, like seasoning.
"(The Parliament) is the domain where we must look at the evidence that has come to the fore, not to wait for the police."
You might think that was a desperate statement from Rowley to justify his decision to circumvent a police investigation and take a stack of emails to Parliament. But you would be wrong.
That statement was made by Moonilal to justify his decision to circumvent a police investigation to suspend Rowley for circumventing a police investigation.
This is not a fete in here, as David Rudder once poignantly explained, this is madness.
Persad-Bissessar explained that, although the Parliament supported freedom of speech, that freedom 'must be regulated and should have a foundation of evidence.'
You might be thinking that the Prime Minister was referring to Tobago East MP Vernella Alleyne-Toppin's scripted and repulsive attack on Rowley, which was the headline act of Persad-Bissessar's own no-confidence motion.
If you did, please try and keep up.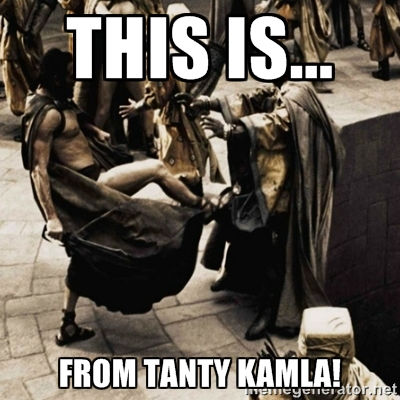 Yesterday, Moonilal slammed Rowley for supposedly desecrating Parliament with "unsubstantiated allegations" that spoke to high crimes and misbehaviour in public office by senior public officials.
Moonilal then hinted, without substantiation, that Rowley had put missiles and cocaine in the water tank of a former minister.
"If you lie, you must also say goodbye," said Moonilal, in his best Reverend Al Sharpton prose.
Yet, it is Rowley alone who will have to take his leave. Clearly, there are no mirrors in Parliament.
As the People's Partnership enters its last month, Persad-Bissessar and her touted "rat pack" are treating Parliament in the same manner that reckless youths treat a rental vehicle. And, of course, MPs don't have to put up a security deposit when they take the wheel in Trinidad and Tobago.
On Sunday, an unnamed mechanic took a TT$1 million dollar Nissan GTR for a joyride and totally destroyed it in a crash. The "supercar" was a gift by businessman Imtiaz Edoo for his son, who has had to 'make do' with a Range Rover since the accident.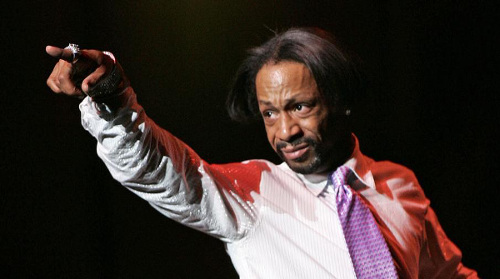 "He (the mechanic) said he knows he is responsible and that he messed up big time," Edoo told the Trinidad Express. "I asked him to sign a disclosure stating that he is responsible and that he is willing to take full responsibility of trying to repay me something. He signed it without any apprehension… but as everything else, you could always find some way that you don't have to pay…
"It was just a ridiculous situation… I won't give him any other jobs again."
Methinks a sizeable portion of the Trinidad and Tobago electorate knows exactly how Edoo feels. And we don't even have a Range Rover as consolation.